Chicago Real Estate Development
3 Plans That Could Change the Face of Bronzeville
Developers and community development groups have big visions for Bronzeville. From a potential home for Amazon's HQ2 campus to a National Heritage Area, here are few big projects that could reshape the community.
The Redevelopment of the Michael Reese Hospital Site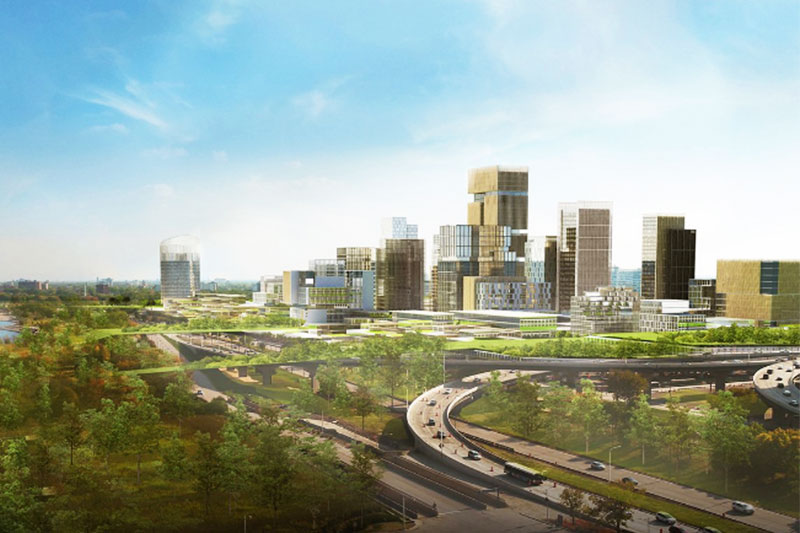 The City of Chicago announced plans to overhaul the site of the old Michael Reese Hospital last year. The redevelopment project would bring condos, apartments, retail space, restaurants, bars, and tech space to the 49-acre South Side site.
Last year, the city selected a team—including Farpoint Development, Draper & Kramer, Chicago Neighborhood Initiatives, and Skidmore Owings & Merril—to take on redevelopment of the site.
The multi-million dollar project, dubbed the Burnham Lakefront, could become a major tech hub. It's one of 10 sites Illinois and Chicago included in its formal bid to snare Amazon's new headquarters. If Amazon choses to settle at Burnham Lakefront, it would put a major spotlight on Bronzeville.
A Mixed-Use Project on South Cottage Grove Avenue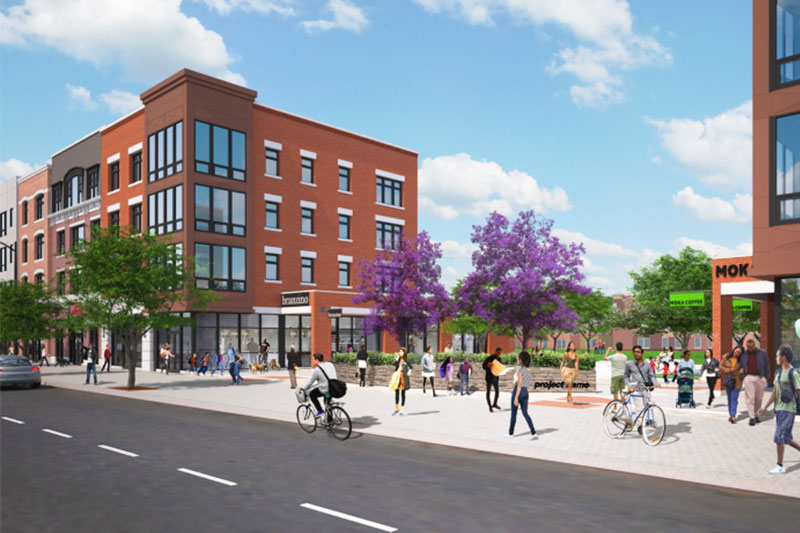 A vacant lot on South Cottage Grove Avenue is the potential site for a new mixed-use development in Bronzeville. The project, named 4400 Grove, is expected to have two four-story residential buildings with a total of 15,200 square feet of retail space, according to the Chicago Sun-Times. Each of the residential buildings will have 42 units. The development will also include a fitness center for residents, as well as public park and a plaza.
The development, led by Michaels Development Company and Brinshore Development, is moving forward with active community involvement. Ald. Sophia King (4th Ward) recently hosted a meeting to share plans for the first phase of the 4400 Grove project. "This is a development that's been a long time coming…This plan did not originally include all of the community, but we've made a huge effort to be more inclusive from beginning to end," King said during the meeting, according to the report.
4400 Grove is slated for groundbreaking this fall and completion by 2020, according to the Sun-Times. The development is expected to cost $38.3 million.
Gaining National Heritage Status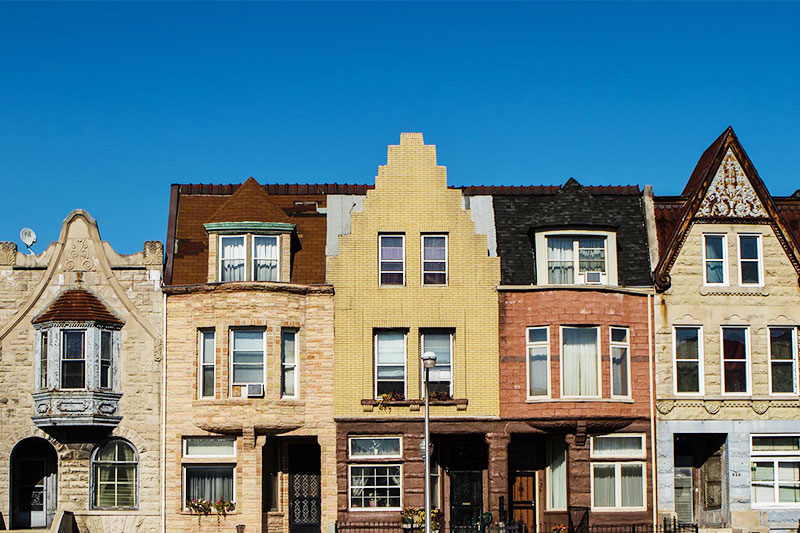 Bronzeville has a rich history, and its residents want to preserve that. Paula Robinson, president of the Bronzeville Community Development Partnership, is playing a key role in pushing for designating a Bronzeville Metropolis National Heritage Area, according to Bisnow Chicago.
The proposal first arose in 2016 when then U.S. Senator Mark Kirk introduced legislation to designate the neighborhood a national heritage area, according to DNAinfo. Though the legislation is stalled, Robinson is still hopeful, according to the Bisnow report. If approved, Bronzeville would get $10 million to fund preservation projects. Robinson expects the National Heritage designation would boost interest in the neighborhood, just as the Pullman National Monument did for Pullman.