4 Cool Neighborhoods in Phoenix, Arizona
4 Cool Neighborhoods in Phoenix, Arizona
From historic neighborhoods to contemporary suburban developments, Phoenix, Arizona offers a diverse range of places to live and explore. People have been flocking to the city to take advantage of its reasonable cost of living, plentiful job opportunities, excellent public transportation, and abundance of bars, entertainment venues, and restaurants.
There's so much to see and do that it's entirely possible for a person to live here their whole life and continue to discover new and exciting destinations on a daily basis. If you're a visitor or a local looking for new spots to explore, here are some of the coolest Phoenix neighborhoods to check out.
Arcadia is one of the more luxurious neighborhoods in Phoenix, with home prices well into the millions. While this affluent haven might be out of the average person's price range in terms of real estate, it's fun to spend an afternoon driving down the tree-lined streets to tour the gorgeous homes in the area.
Arcadia is one of the hippest neighborhoods in the Phoenix area due to its proximity to popular hiking trails, innovative contemporary eateries, and upscale shopping centers like the Biltmore and Scottsdale Fashion Square. There's also no shortage of natural beauty with Camelback Mountain so close by. Anyone looking for a luxury experience is sure to find it here.
SPOTS TO CHECK OUT:
The Phoenix Homesteads neighborhood is a hidden gem of the city that not even many of the locals know about. Stepping into this neighborhood feels like being transported to a whimsical forest locale. The streets within the neighborhood are lined with green trees towering over the quaint Adobe homes, creating a backdrop that's unlike any other in the Phoenix area. The lots here were intended to function as individual subsistence farms, and each one is designed to accommodate a small orchard, a vegetable garden, and a chicken coop if desired.
This hip, folksy neighborhood embodies the new-age, urban farm movement that has skyrocketed into popularity in the last few years. Although it's a primarily residential neighborhood, it's just a short trip away from the trendy bars, restaurants, cultural centers, and happening nightlife within the heart of Downtown Phoenix.
SPOTS TO CHECK OUT: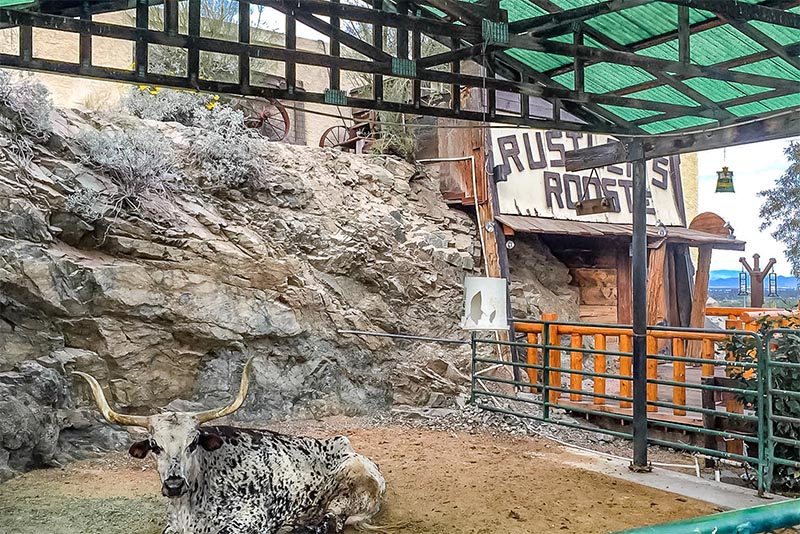 South Mountain Village hasn't always carried the best reputation, but this area has tons of potential, and it continues to evolve every year. The diversity of the landscape alone is worth the trip; you can expect to see mountain vistas, lush farmland, and classic desert scenery.
South Mountain Village is one of our top picks for the coolest neighborhoods because of its more authentic look into Phoenix culture. The area encapsulates the charm and more rustic characteristics of the Southwestern lifestyle, and it offers a glimpse of what Phoenix has to offer beyond the more glitzy side of urban living.
SPOTS TO CHECK OUT: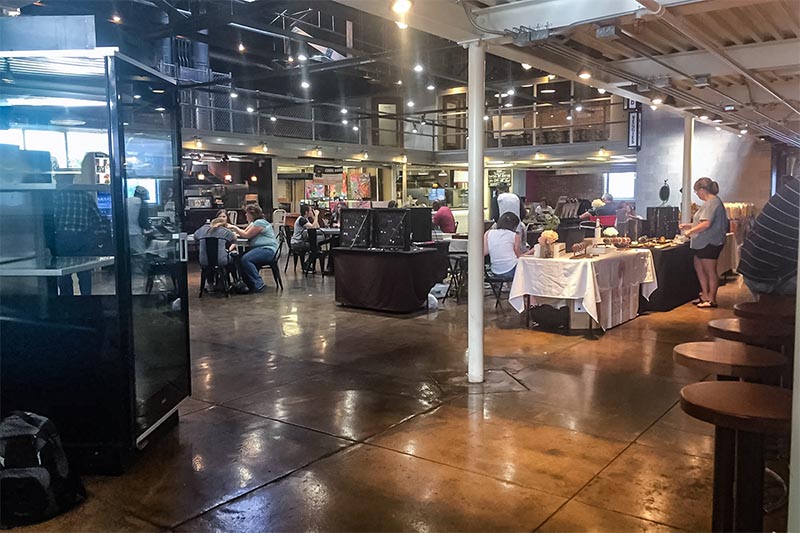 Roosevelt Row Arts District is a vibrant, artsy spot in the heart of Downtown Phoenix. This neighborhood was recognized by the National Register of Historic Places in 1983, and it remains one of the most culturally significant communities in Phoenix.
Almost everything a person could need is within walking distance, earning the neighborhood an 88/100 WalkScore. Strolling down the eclectic sidewalks of Roosevelt Row, you'll encounter bars and restaurants, boutiques and art galleries, and eye-catching murals on almost every corner. For the ultimate Roosevelt Row experience, check out their monthly First Friday Art Walk, which features tons of talented artists, crafters, entertainment, and street food.
SPOTS TO CHECK OUT: