4 Expensive Neighborhoods in Palo Alto
4 Expensive Neighborhoods in Palo Alto
Buying a home in Palo Alto is no easy feat these days. This Bay Area city consistently ranks among the most expensive zip codes in the country, and according to a Bloomberg report, the city's residents are some of the country's most affluent. But even a Silicon Valley tech-hub like Palo Alto has sought-after, cream-of-the-crop neighborhoods.
Here are some of the most expensive (and desirable) neighborhoods in Palo Alto.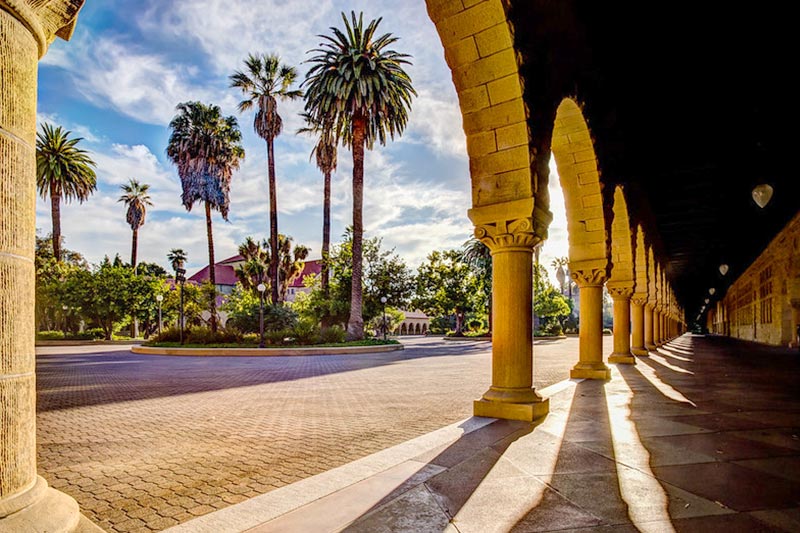 With a median home price of $4.8 million, Leland Manor is an upscale residential community bordered by Middlefield Road, Oregon Expressway, Embarcadero Road, and Louis Road—four of the city's primary thoroughfares. Leland Manor is not a large neighborhood by any means, occupying only about 0.4 square miles with approximately 2,000 residents calling it home.
Many of the homes in this neighborhood are on the older side, with most built between 1940 and 1960. The range of home styles—which includes single-story ranch homes, two-story Colonial homes, and luxurious mansions situated on large lots—is impressively large for such a small community. There's also a small number of newer homes built after 2000, offering updated designs and features.
Also notable for: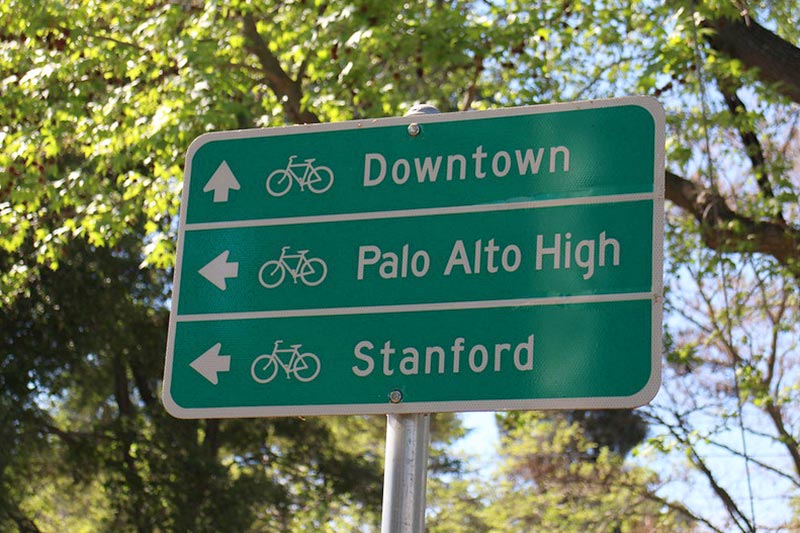 Located in the middle of Palo Alto, Midtown has a median sale price of just over $3 million. With foliage and flowers lining the sidewalks and decorating nearly every lawn, Midtown feels distinctly residential. This neighborhood is known for being a quiet, family-friendly community, which offers a variety of mid-sized bungalows as well as larger new homes.
Most of the homes in Midtown were constructed during the population boom California saw during the 1950s, some of which were built by Joseph Eichler, a real estate developer who introduced modernist architectural styles to the masses. These Eichler homes feature modern mid-century styles consisting of clean lines, traditional materials, and minimal decor. Although these types of homes make up most of the inventory in Midtown, some residents have been renovating their houses into larger two-story homes with updated finishes.
Also notable for: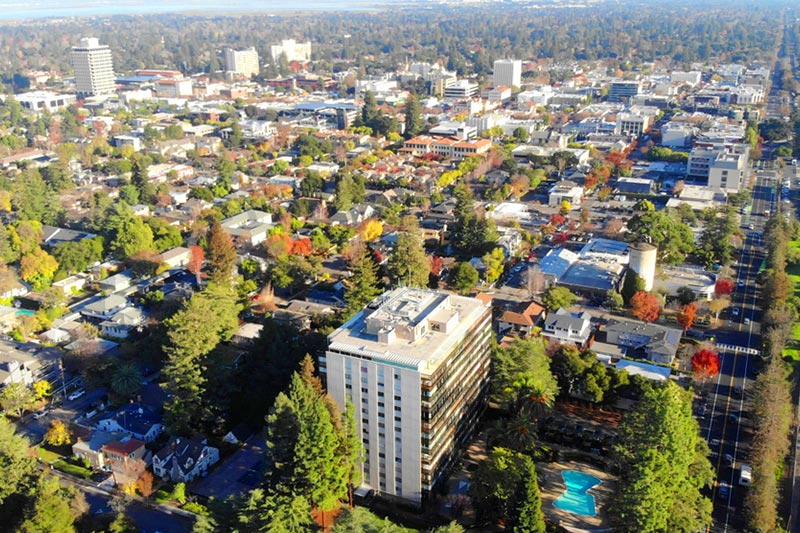 Known for its expansive lots surrounded by mature trees, Crescent Park boasts beautiful architecture, which gives the neighborhood a luxurious feel to match its charm. Many of the homes in Crescent Park were built before World War II by famed architect Birge Clark and feature Spanish Colonial influences.
This residential neighborhood is also known for its tranquil atmosphere and even has an ordinance that bans parked cars from running their engines for more than three minutes after parking. Regarded as one of Palo Alto's most prestigious neighborhoods, it's no surprise that the median sale price is at $4.2 million.
Also notable for:
Eleanor Pardee Park, which is the second-largest neighborhood park in Palo Alto, features playgrounds, picnic areas, walking trails, and community vegetable gardens.
Close to Downtown Palo Alto and Stanford University.
Within walking distance to University South, which has a vibrant nightlife and dining scene.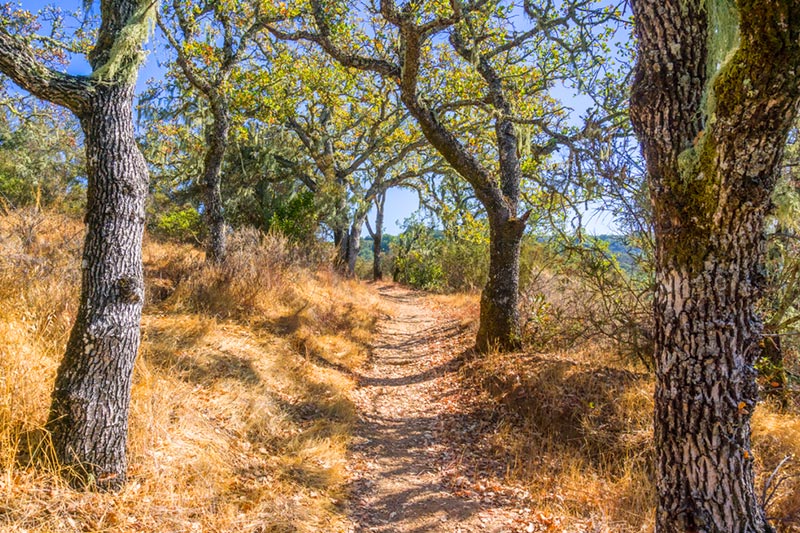 Situated above Interstate 280, Palo Alto Hills is surrounded by open space preserves, making it an ideal neighborhood for those who love nature and spending time outdoors. Trails for hiking, biking, and horseback riding can be found at the Pearson-Arastradero Preserve, and fishing and camping can be found at the Foothills Park.
The median sale price in this neighborhood is $5.1 million, and many of the homes are perched along hilly, winding roads, giving the community a private setting that's removed from the noise and traffic of Silicon Valley. Many homes that were first developed in the community date back to the 1960s and have since been replaced with modern designs and built on larger lot sizes.
Also notable for:
Secluded and rural environment that's close to Silicon Valley.
Home of the Palo Alto Hills Golf & Country Club, which offers members access to outdoor recreation like golf, tennis, and swimming.
Strong sense of community through the Palo Alto Hills neighborhood association.