Los Angeles Real Estate
4 Popular Beach Towns in South Bay
When people think about moving to Los Angeles, oftentimes, the first images that come to mind are the city's year-round sunny weather, celebrity sightings, and of course, the beautiful beaches. With crystal clear waves, miles of sandy shores, and plenty of ocean activities to choose from, living in a neighborhood near the beach is very possible for many prospective homebuyers who want to live in Los Angeles, California.
Located in the southwest section of Los Angeles County, a popular region called South Bay is famous for its beach communities as well as its steady development in recent years. The region is home to a diverse community, from professionals and athletes to families and retirees, and it also has some of the best shopping, food, and schools that the county has to offer. It's no wonder why many newcomers to LA are flocking to the South Bay area.
For interested homebuyers, here are four of the South Bay's best beach communities to check out.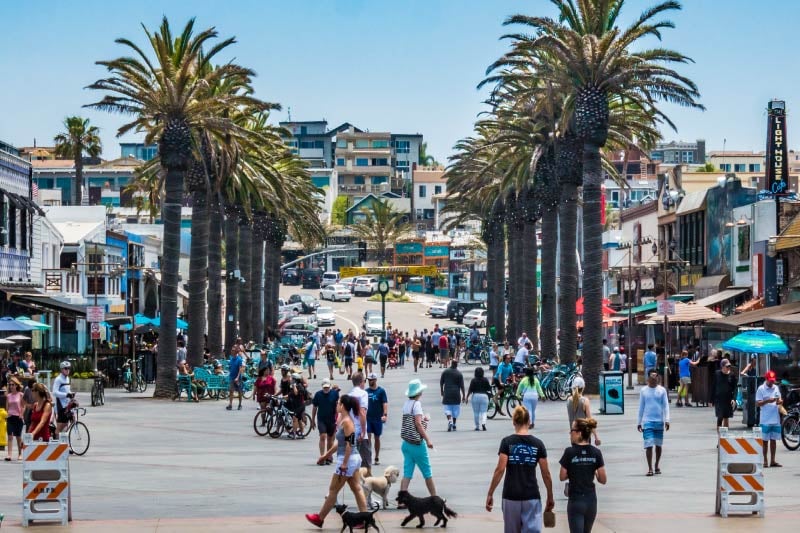 Hermosa Beach is one of the best beachfront communities in the South Bay. Although there are countless reasons to live in Hermosa Beach, the town attracts homebuyers because of its proximity to the beach, its family-friendly atmosphere, and its impressive homes and amenities. From the pedestrian-friendly Hermosa Pier and The Strand boardwalk to the community's laidback downtown area, residents in Hermosa Beach have plenty of options for entertainment at their disposal.
Despite being a tiny beach town, with a square footage of less than a mile and a half, Hermosa Beach is packed with fun activities, whether you want to go for a swim in the ocean, play beach volleyball, walk your pup at the local dog park, take a spin class, or eat at the latest restaurant.
While homes closer to the water tend to feature contemporary Craftsman-style architecture, homes situated towards the hillside are mostly larger single-family properties. Living in Hermosa Beach is considered a luxury for many because the city's median property value is fairly high. This community is also one of the best beach towns to live in California, and it was ranked by The Travel Channel among Southern California's top 10 beaches.
Even though property in Hermosa Beach is limited, some of the city's most expensive neighborhoods include Hermosa Beach East and Hermosa Beach Valley, both of which have median sale prices over $1.3 million according to Neighborhoods.com data.
Manhattan Beach is another oceanside community that's in-demand among homebuyers who want to live in the South Bay. Located adjacent to Hermosa Beach, this beach town is not just a thriving tourist destination, it's also a rich environment filled with eclectic boutiques, diverse restaurants, a pedestrian-friendly pier, and an active nightlife.
Residents in Manhattan Beach range anywhere from surfers and volleyball players to entertainment professionals and retirees. Many families with children are also drawn to this area for its reputable schools. According to GreatSchools.org, Manhattan Beach has several highly rated schools including Grand View Elementary School, Pacific Elementary School, Manhattan Beach Middle School, and Mira Costa High School.
In addition to its amenities and top-notch schools, Manhattan Beach also features a wide variety of homes, including a blend of single-family homes, smaller residential developments, condos, attached homes, lofts, and modern residences near the beach. The city's most expensive neighborhoods include Sand Section, Tree Section, and Mira Costa, which all have a median home price over $2 million.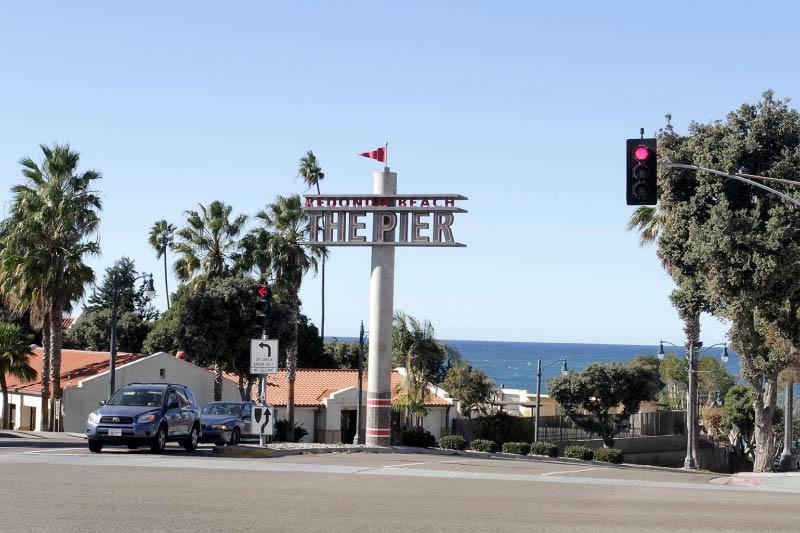 Though not quite as lively as its fellow beach cities of Manhattan Beach and Hermosa Beach, the tranquil and suburban-like Redondo Beach still has much to offer when it comes to living near the water.
Residents in this coastal community have easy access to beach activities such as fishing, sunbathing, surfing, paddle boarding, kayaking, and more. However, a common complaint among residents seems to be the city's lack of nightlife options. Despite this, Redondo Beach is still a very popular tourist destination—so popular that parking near the beach can be next to impossible to find.
Cutting through the middle of Redondo Beach is the ever-popular Pacific Coast Highway (PCH) freeway, which runs parallel to the Pacific Ocean. West of the PCH consists of more expensive homes as well as a myriad of fun recreational and shopping activities, while east of the PCH tends to feature a more suburban feel with more single-family homes.
Although living in Redondo Beach is not quite as pricey as Manhattan Beach or Hermosa Beach, it's still quite expensive. Some of the most expensive neighborhoods in Redondo Beach include
with a median sale price at $1.07 million, Hollywood Riviera with a median sale price at $1.4 million, and Golden Hills with a median sale price at $1.1 million.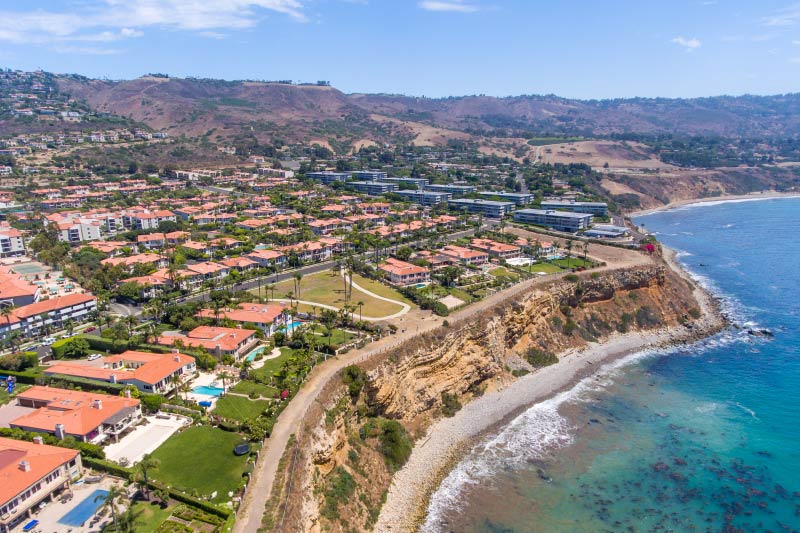 Rancho Palos Verdes is home to many must-see attractions as well as some of the nation's most scenic beaches. The affluent oceanfront suburb is known for its green veranda-like hills as well as its long list of landmarks to visit, from The Point Vicente Lighthouse and famous Glass Church to the South Coast Botanic Garden and Terranea Resort.
Family-friendly, laid-back, and relaxing with plenty of dining options, luxury shopping centers, and hotels, living in Rancho Palos Verdes is the ultimate dream for many homebuyers. Like Redondo Beach, Rancho Palos Verdes is a quiet community with limited nightlife options.
The city is home to a variety of residents, ranging from retirees and families to celebrities. Many locals rave about the community's reputable school district, which has some of the nation's most top-rated elementary schools, according to GreatSchools. Rancho Palos Verdes also has some of the county's most expensive homes, with the most luxurious communities situated next to the beach or at the top of a hillside community. According to our data, the city's most expensive neighborhoods include West Palos Verdes, Country Club, and Monaco, which all have a median sale price over $1.5 million.