4 Things to Know About Buying a Home in Houston
4 Things to Know About Buying a Home in Houston
Homebuyers looking to put down roots in Houston are in luck: The city has a thriving real estate market. But the homebuying process can be overwhelming, especially in a city like Houston that plays by its own rules.
Here are four things you need to know about buying a home in Houston:
1. Flood Insurance Is a Must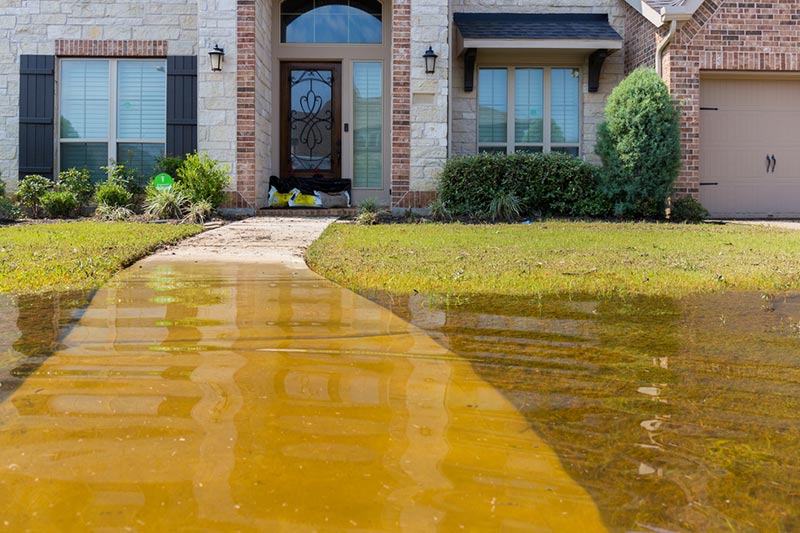 Houston is known as the Bayou City because of an intricate network of waterways that spread like veins across the city. These bayous provide natural beauty to Houston's urban landscape, but they are prone to flooding when heavy rain and hurricanes strike (neither of which are uncommon). Homes located near the bayous are most vulnerable to flooding, but those further inland are still at risk.
Potential Houston homebuyers should do three things: First, find out if your new residence is located inside the floodplain. Second, determine if the house sustained water damage during any previous flooding. If neither apply, it's still a good idea to buy flood insurance anyway.
Those living in the 100-year floodplain are required to enroll in the National Flood Insurance Program, but nearly 75 percent of homes that flooded during Hurricane Harvey were located outside of the floodplain. And those with flood insurance received an average of $100,000 more to rebuild compared to FEMA assistance alone. In Houston, it's better to be safe than sorry.
2. Property Taxes Are High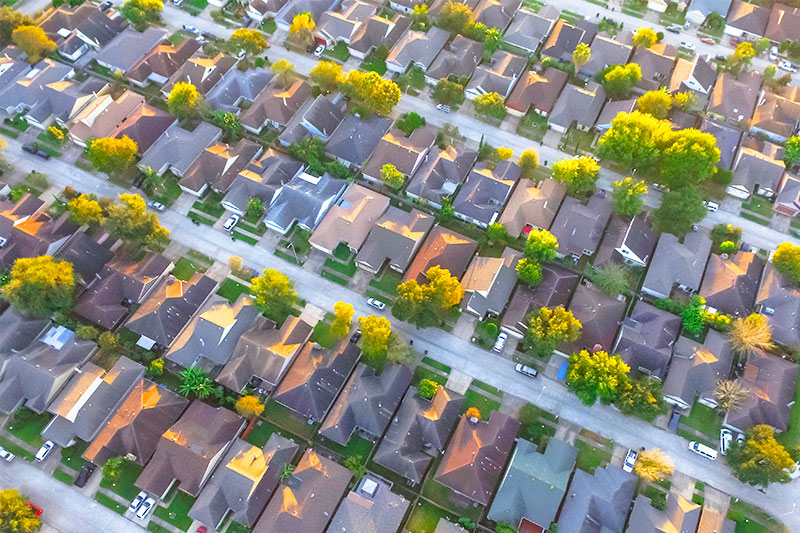 Texas has some of the highest property taxes in the country, and Harris County (with an average tax rate of 2.31 percent) is among the highest property tax rates in the state. To put this into perspective, the property tax for a home appraised at $292,174 would be around $6,600 a year.
However, Texas is one of only seven states with no individual income tax, which helps offset the high property taxes. Also, Harris County offers a variety of property tax exemptions to help homeowners lower their taxes. All homeowners in the county qualify for a 20 percent homestead exemption, meaning that if your home is valued at $200,000, you'll only be taxed on $160,000. On top of that, a $25,000 school district exemption is offered to all homeowners, and veterans, persons over 65, and homeowners with disabilities qualify for additional exemptions.
3. There Are No Zoning Laws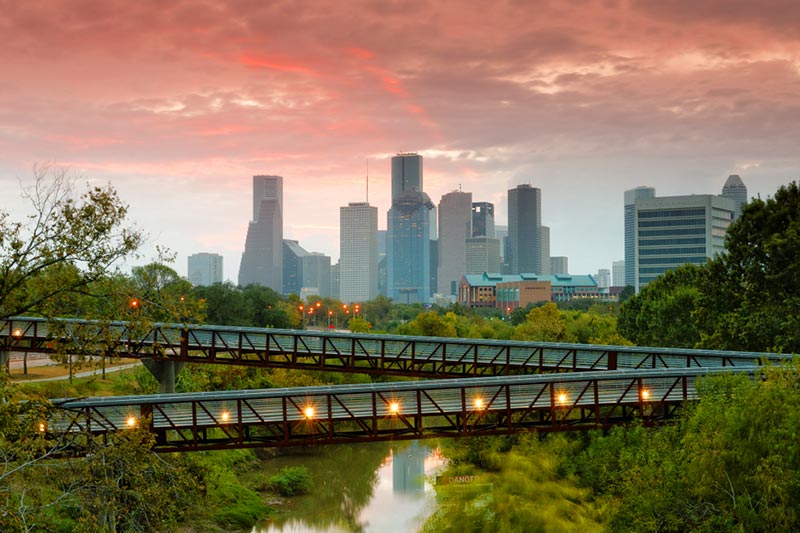 Houston is the largest city in the country without zoning regulations, which manifests itself in Wild West-like real estate development. Though residents have rejected every attempt to pass new zoning legislation, the consensus is still out on whether the lack of zoning is good or bad for the city.
On one hand, a busy bar, manufacturing warehouse, or backyard skyscraper may very well spring up beside your new home. On the other hand, Houstonians take pride in being able to build whatever they want wherever they want, like a house made of beer cans. Our hodgepodge cityscape, while unorthodox, is a testament to Houston's uniqueness.
Don't let the lack of zoning deter you—development isn't a total free-for-all. For example, liquor stores can't be built next to schools or churches, and city ordinances regulate everything from lot sizes to parking requirements. Also, HOA deed restrictions, which help keep single-family residential areas strictly residential, are heavily enforced. Deed restrictions vary by neighborhood with some HOAs being more lax than others.
Homebuyers can choose a neighborhood with more freedom or one with more structure because Houstonians, above all, like making their own decisions.
4. Decide Which Loop Works for You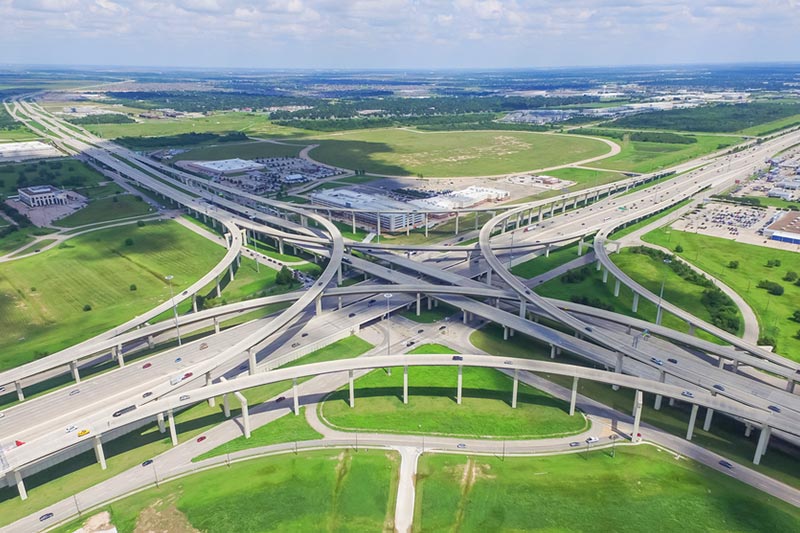 Houston is looped by interstates; 610 creates the urban "inner loop" and Beltway 8 bounds the "outer loop." Houston's loops divide residents physically and socially. Choosing to live in one over the other means you are pledging allegiance. Both sides have valid arguments as to which is better, but choosing one over the other depends more on individual needs.
There are a few ways to decide which loop is best for your situation. Would you rather have more space or more convenience? Do you want urban, suburban, or a bit of both? Is price an issue?
Living inside the loop is advantageous for those who want social and cultural amenities, a short commute, and urban ambience. But it'll cost you since the inner loop is as expensive as it is desirable. Living between the loops puts residents close enough to the city center, but with less hubbub and a lower price tag. And living outside the loop is best for suburbanites, families, and those who want more space and better value.