Dallas-Ft. Worth Real Estate
5 Dallas-Fort Worth Suburbs With the Best Schools
Dallas-Fort Worth has been in the midst of a population explosion for years, and it shows no signs of slowing down. While some people choose to settle in the high-rises in bustling Downtown Dallas and in the lofts in Downtown Fort Worth, families often prefer to take advantage of the excellent schools in the suburbs.
While you can still find great schools in a wide variety of districts all across the metro area, some school districts are especially prized. All of the school districts listed have unique educational programs, a large number of advanced classes, or athletic achievement (or in some cases, all three).
From busy suburbs that are home to major employers to quiet suburbs that feel like a peaceful retreat from the city, all of these locations have excellent school systems.
All median home prices via Sperling's Best Places.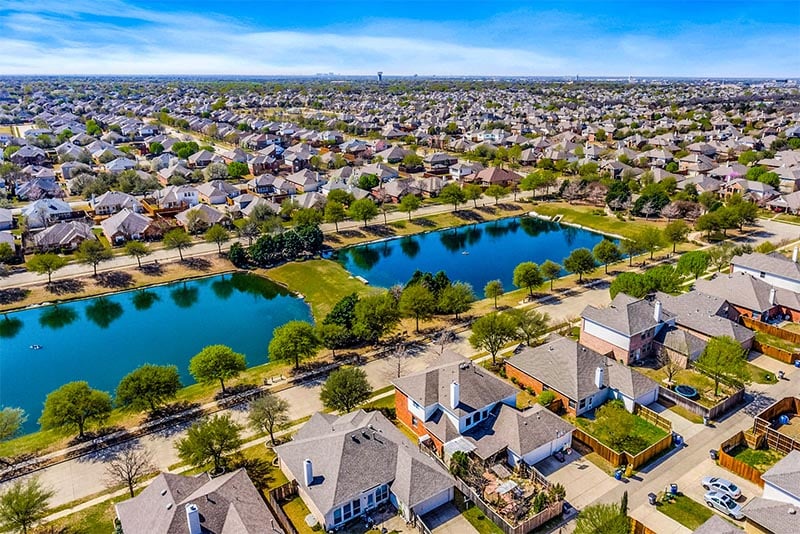 Median home price: $321,200
Allen is in the extremely fast-growing corridor in Collin County. The economy is booming in this area, as the headquarters of multinational companies like Toyota North America and Liberty Mutual move in at nearby developments.
In addition to being a new center for business away from Downtown Dallas, Allen—and the Collin County area in general—is a big draw for families. With popular events at the Allen Event Center, several city parks, and numerous shopping outlets like Allen Premium Outlets and the upscale Watters Creek shopping center, you can find everything you need here.
The schools in Allen consistently earn 9-out-of-10 and 10-out-of-10 scores on GreatSchools.org. The Allen ISD also participates in the sought-after International Baccalaureate program. Curtis Middle School is a standout thanks to a large number of sports for both boys and girls and excellent teacher communication with parents.
Because Allen is a newer suburb, most of the housing stock is pretty new as well. According to Neighborhoods.com listings, home prices range from the high $200s up to the high millions, so there are options for a variety of budgets.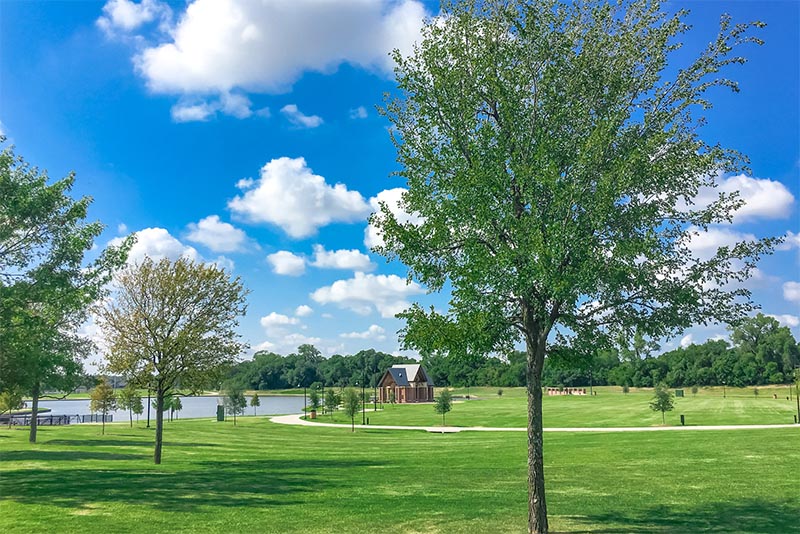 Median home price: $407,100
Coppell is one of the most convenient locations in Dallas County. It began as a small farming community but grew into an upper-middle class suburb, thanks to its close proximity to the Dallas-Fort Worth International Airport. Coppell also offers an easy commute to Dallas via nearby state highways 635 and 121.
Despite being near the airport, Coppell is a peaceful suburb. Grapevine Lake is just a few miles away for outdoor recreation, and Coppell also has a nature walk, kayaking, and even a man-made beach. The farmer's market is a friendly place to spend a Saturday morning, and Old Town Coppell has charming shops and restaurants.
The schools in Coppell are just as much of a draw as the calm location. The district as a whole earns a 9 out of 10 on GreatSchools.org, and the schools experiment with new educational methods from time to time, such as block classes. Parents give Lakeside Elementary especially high marks for its experienced teachers and supportive atmosphere.
Housing in Coppell is in demand and goes quickly, with prices ranging from the low $300s to more than $2 million.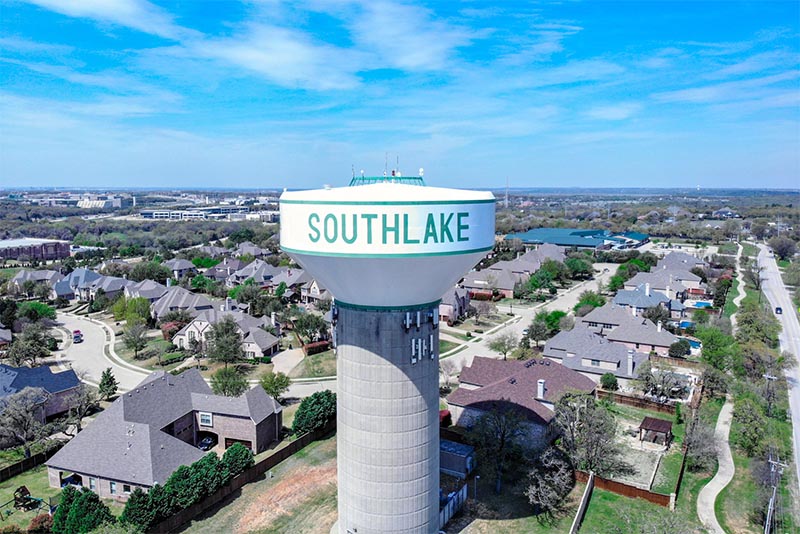 Median home price: $671,600
The only entry on our list in Tarrant County, Southlake is one of the most affluent suburbs in the entire Metroplex. Characterized by large lot sizes, large homes, and lots of shopping, Southlake is where you go when you want the best standard of living. Lots of nearby ponds and parks make this extremely safe suburb a great place to enjoy the outdoors.
The Southlake Town Square is a charming outdoor shopping center with upscale shops which draw people from all over the northern Dallas and Fort Worth suburbs. Golfers also love Southlake because it's home to the Byron Nelson-designed 18-hole championship course at Timarron Golf Club. Southlake is also a convenient location, about equidistant from both Downtown Fort Worth and Downtown Dallas.
The Carroll ISD in Southlake is highly ranked for its schools, earning a solid 10 out of 10 from GreatSchools. Parents and former students praise Carroll Senior High School, saying the programs offered prepare students extremely well for attending top universities. Carroll ISD takes academics seriously and offers many advanced classes. But perhaps Southlake's Carroll ISD is especially known for its athletic prowess, with many championship wins in multiple sports.
Median home prices in Southlake neighborhoods range from the mid $200s to well over $3 million.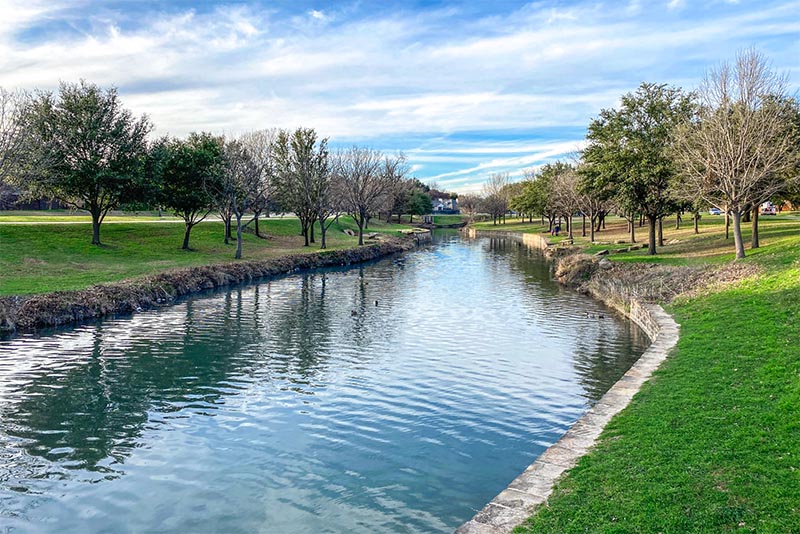 Median home price: $331,900
This large suburb in Collin County continues to grow, thanks to the presence of new corporate headquarters. Plano also has a ton of great shopping and an easy commute down US highway 75. It also has stops on the Dallas Area Rapid Transit (DART) light rail to take you into Downtown Dallas and bypass the traffic.
Plano was established in the 1800s, but it's been growing for decades. With more than 286,000 residents, it's becoming a new population center in itself. It feels surprisingly residential for a city with so many people, thanks to the tree-lined streets. But as a well-established city, it also has numerous parks and entertainment options, including the Shops at Willow Bend and the new outdoor Legacy West facility.
The Plano ISD rates a very respectable 8 out of 10, according to GreatSchools, but the ranking doesn't tell the whole story because the district is recognized state-wide. Rice Middle School is recognized for its excellent music program and academic achievement. Plano offers an extremely large variety of advanced courses and top-performing athletics programs. Academic competition can be fierce, but students are well-prepared for university and career success.
Homes in Plano range from condos in the mid $100s to spacious mansions valued at well over $3 million.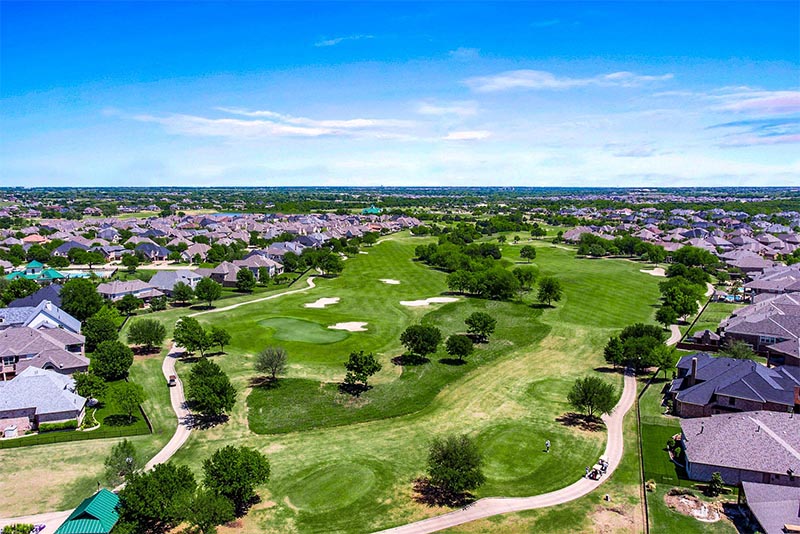 Median home price: $453,200
Prosper was originally a small town of 200 people founded more than 100 years ago. Today this rural suburb on the far north outskirts of Dallas has more than 20,000 residents, and it's growing fast. Yet, Prosper is still trying hard to cling to its small-town roots, even as it grows.
Prosper still looks a lot like old-school Texas, with lots of cows, horses, and grasslands. But new developments like Artesia are mixed in with this rural atmosphere, providing the best of both worlds for people who want a bit of the country with the conveniences of a small town. Prosper is big on the "Friday Night Lights" love of supporting their local football team, so that's where you'll find the community during football season.
Prosper ISD earns a 9 out of 10, according to GreatSchools.org. Cockrell Elementary School has especially high marks because its supportive principal and parent involvement.
Housing bargains are still occasionally found, with prices ranging from the mid $300s up to $2 million for ranch estates.