5 Houston Dive Bars That Anchor Their Neighborhoods
5 Houston Dive Bars That Anchor Their Neighborhoods
Houston is a sprawling city, so many neighborhoods function as their own close-knit communities. The city's neighborhood dive bars are a reflection of these self-contained communities, more akin to the type of joints you'd find in much smaller Texas towns. There are regulars droning on, apprehensive first-timers, either overly friendly or unnecessarily gruff bartenders, and a oddball or two. Locals can learn a lot about their respective communities by stepping into one of these five dives that anchor their neighborhoods.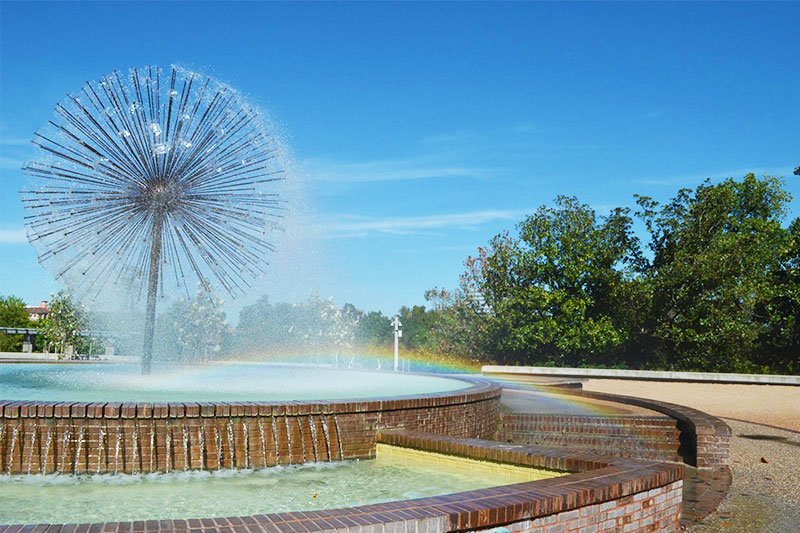 Though Montrose is a dive bar destination, home to some of the city's best like Lola's and Boondocks, Poison Girl captures the neighborhood's essence. Montrose isn't an either/or type of place—it accommodates everything and everyone. While Poison Girl is a no-frills watering hole slinging $2 well drinks during happy hour, it's also a premier whiskey bar with a large selection of quality spirits including single barrel and small batch varieties.
Poison Girl is a quintessential dive: dark interiors, cheap drinks, kitschy decor like a leg lamp a la "A Christmas Story," and an iconic Kool-Aid man statue. It attracts hip artists, young professionals, and retirees in search of a fine whiskey. Play one of the pinball machines, marvel at the framed nude artwork adorning the walls, or chill under string lights on the back patio.
When PG is closed, it's hidden behind a roll-up garage door which makes for fun conversation when you swear to your friends, "there was definitely a bar here just last night."
Shoeshine Charley's Big Top Lounge — Midtown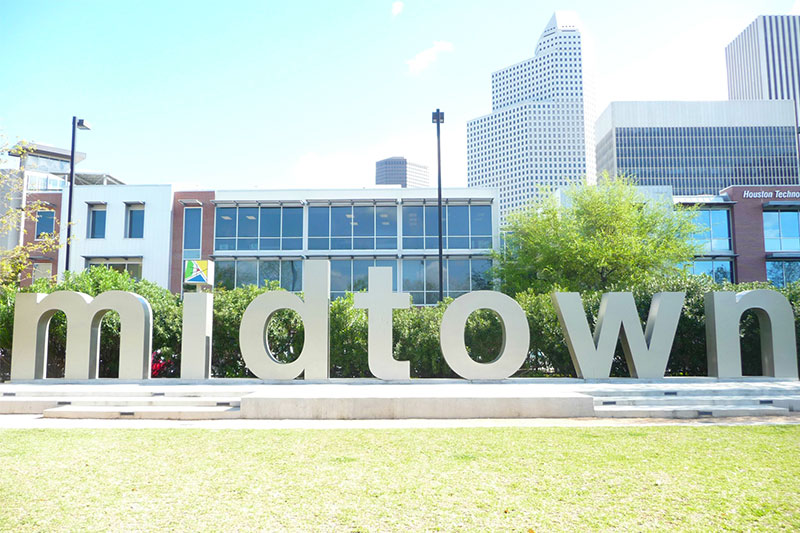 Due to its proximity to Houston Community College, the University of Houston, and Rice University, the centrally located Midtown has long been considered a party playground for students. The area has matured in recent years with the arrival of urban professionals wanting to live near Downtown businesses, but it remains the center of the city's nightlife.
Midtown's main haunt, Shoeshine Charley's Big Top Lounge, is an extension of the famed Continental Club, a longstanding rockabilly music venue. Housed in a converted 1940's toy store (revamping historic buildings is a Midtown tradition), The Big Top, as it's affectionately known, is stuffed with vintage toys, circus memorabilia, and obligatory dive bar decor: Christmas lights.
Music is embedded in Midtown's culture, and residents spend low-key evenings listening to local performers or duck into the Big Top for a drink before heading over to the main show at The Continental Club.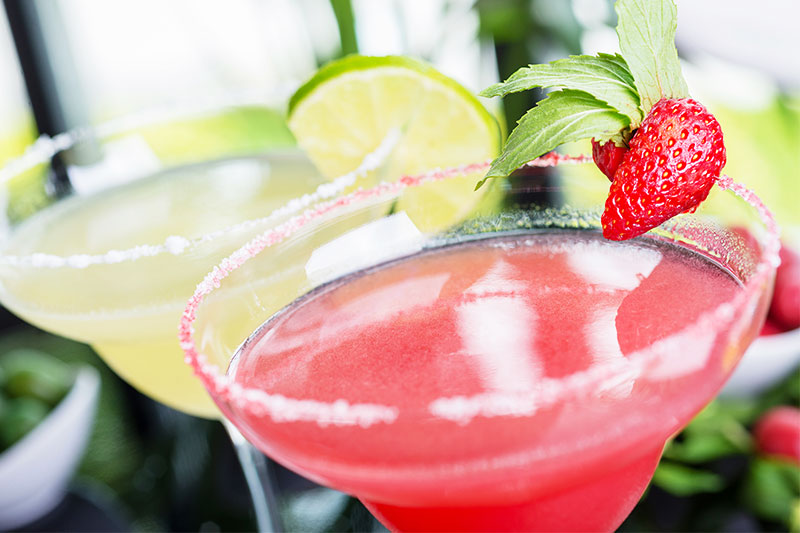 The East End is a residential neighborhood known for small businesses, family restaurants, and Mexican bakeries. While a New Orleans-style daiquiri dive may seem out of place, the East End, like New Orleans, promotes an easygoing, come-as-you-are attitude. Unlike Montrose, which sometimes struggles to live up to its status as Houston's coolest neighborhood, East End and adjacent EaDo are cool simply because they aren't trying to be.
In 2016, a fire shuttered Voodoo Queen's doors, but she resurrected with an expansion a year and a half later. Muraled abandoned buildings and repurposed warehouses characterize East End, and though Voodoo Queen has a rugged, industrial exterior, the bar's colorful mural is bright and inviting. While clean purple booths, neon signs, and frozen drink machines set Voodoo Queen apart from typical basement-like dives, the bar's laid back vibe makes it a cozy neighborhood favorite.
Lone Star Saloon — Downtown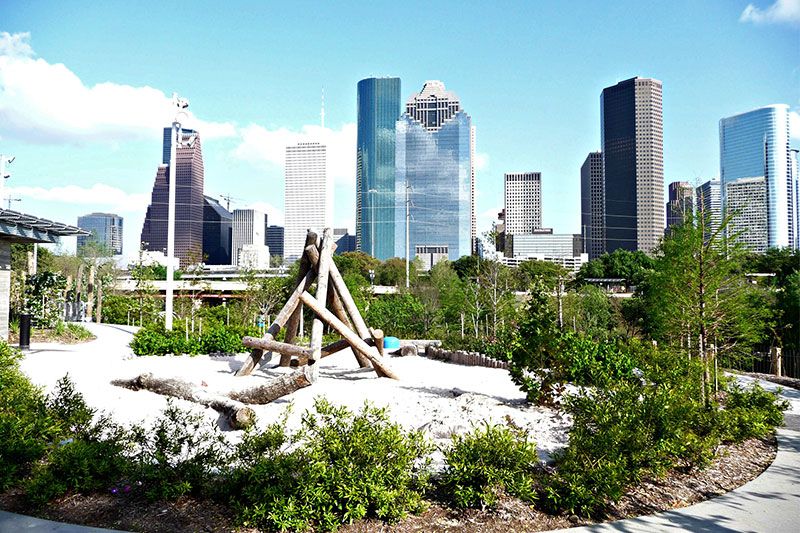 Downtown's Lone Star Saloon was named one of the most authentic dive bars in America. Despite Downtown's ever-changing landscape, it's no surprise that Houston's heart and historic epicenter houses an old-school bar.
Sam Houston Park, also located Downtown, is a living history park where a rustic 1823 cabin stands beside 21st century skyscrapers, and Lone Star Saloon is similarly anachronistic. The wooden shack topped with a neon outline of Texas embodies a small town hole in the wall, not a fast-paced metropolis.
Downtown Houston, like many urban centers, is home to an eclectic mix of residents. During happy hour, suited businessmen who work in the financial district and vagrants hopping off buses next door share drinks and stories in the Lone Star Saloon.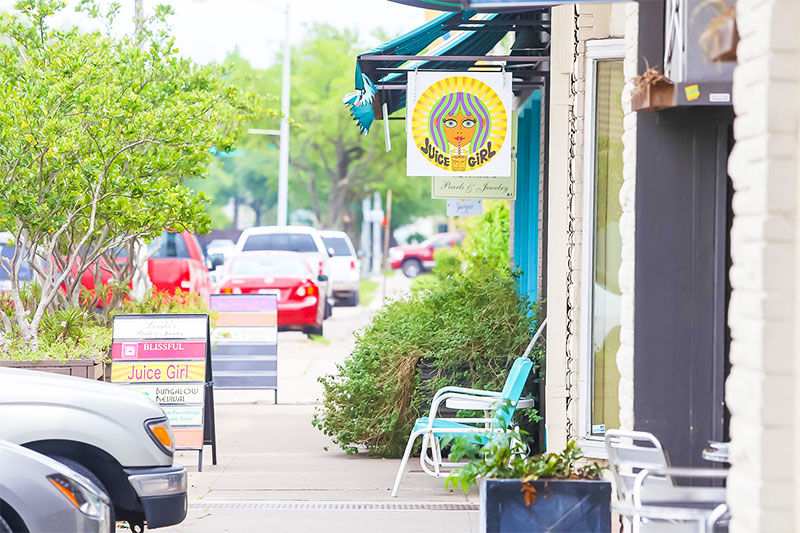 Located at the Heights' north edge, Big Star Bar is a lot younger than it looks. The bar, modeled like a classic 50s diner fallen by the wayside, features checkered floor tiles, diner booths, a jukebox, and mismatched furniture. In reality, the bar opened a decade ago during the peak of the music subculture when irony was "in."
The Heights has changed drastically in that same 10 year period, and Big Star Bar, instead of burning out along with the fad that started it all, has kept up with the neighborhood. Though the bar's interior hasn't changed much, the ironic diner dive continues to attract locals looking for an unassuming place to dance, play pool, and hang out with the resident bar cat.