National Real Estate
5 Most Walkable Neighborhoods in Charlotte
Charlotte, North Carolina is a big city with a small town feel. You'll find everything from high-rise apartment buildings and charming bungalows to stately mansions lining its streets. Each of the city's neighborhoods are distinctly different with their own history, character, and charm — and as an added bonus several of the most popular neighborhoods are extremely walkable.
Here are five of the most convenient and walkable neighborhoods in the Queen City.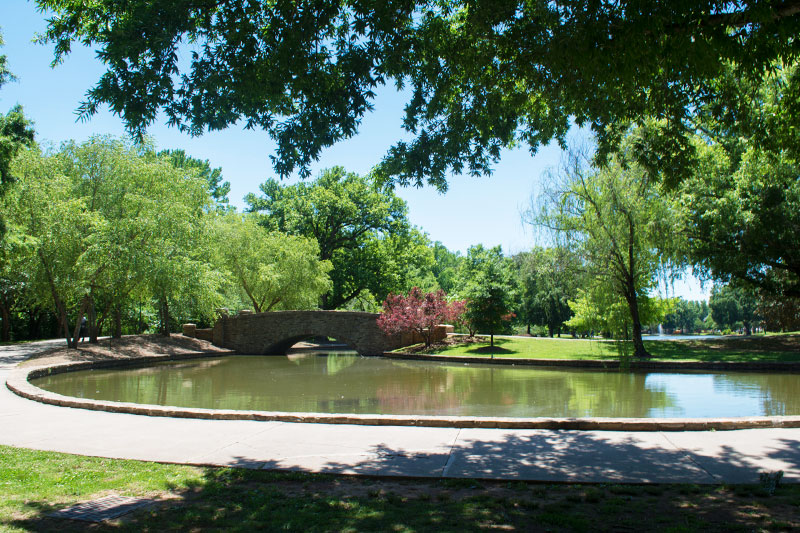 View homes for sale in Dilworth
The quaint neighborhood of Dilworth is full of historic bungalows, dozens of notable restaurants, charming coffee shops, and a number of stylish boutiques. It's a go-to when it comes to spending a leisurely day shopping and dining in Charlotte. The neighborhood is known for its picturesque tree-lined streets, which offer a safe and convenient way to explore the area. Both visitors and locals alike can easily hop from one place to another in the neighborhood without ever needing a car.
Dilworth's 98-acre Freedom Park is also a big draw in the neighborhood, which connects to the scenic Little Sugar Creek Greenway. The greenway provides the perfect path for walkers to easily get to Uptown Charlotte and several other neighborhoods from Dilworth.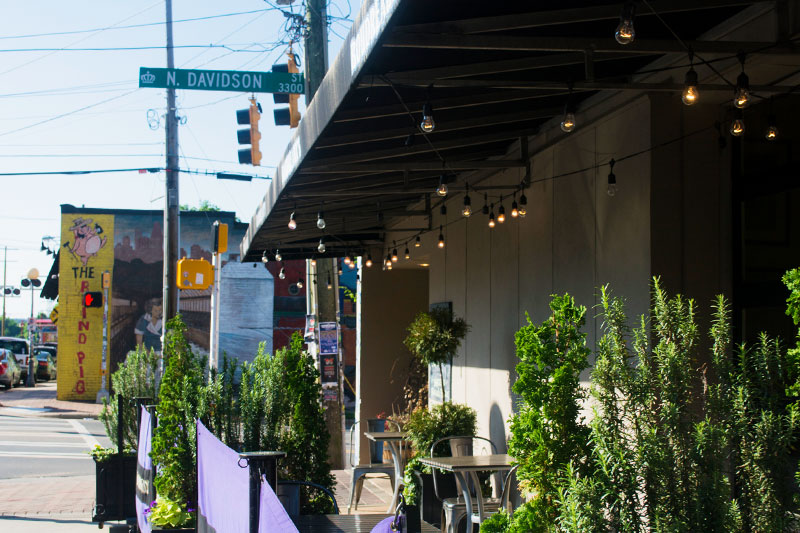 View homes for sale in NoDa
NoDa—local slang for the North Davidson neighborhood that's named after the main road that runs through the area — is an eclectic part of the city that's full of street art, dive bars, eateries, live music venues, and breweries. Once you're in NoDa you won't need to rely on four wheels, because everything is located within walking distance.
Within one visit to NoDa visitors can grab a bite to eat at one of the delicious restaurants in the area, stop by a local brewery for a cold beer, walk up the street to an art gallery and purchase a piece of art or jewelry created by a local artist, then go catch a live show at one of NoDa's music venues without ever buckling up.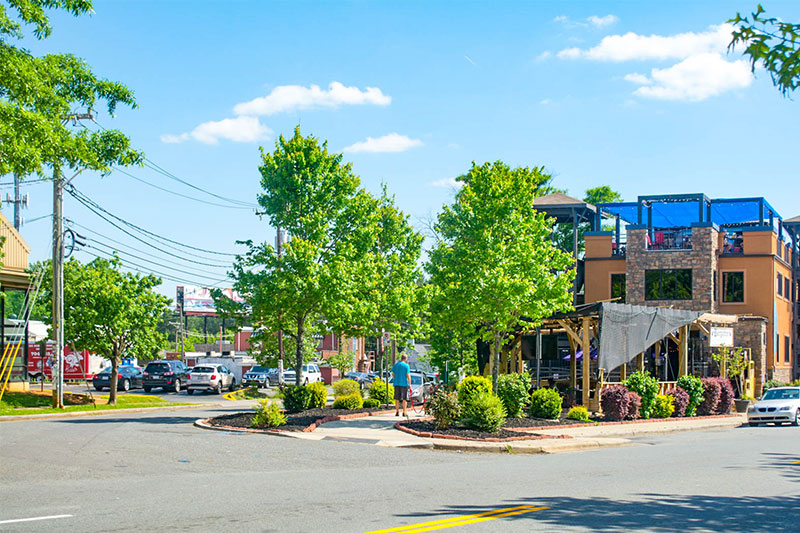 The trendy Plaza Midwood neighborhood has gone through some major revitalization over the past few years with the addition of several new apartment buildings, restaurants, consignment and antique shops, as well as a few hopping breweries. It's laid-back vibes and close proximity to Uptown have made it an ideal place to live and hang out.
Folks who live in Plaza Midwood love it because they can walk just about anywhere in the neighborhood, including the grocery store. If you're in the area you can grab dinner at one of the many restaurants spread throughout the neighborhood, then catch a show at Snug Harbor a local dive-bar and music venue, and end the night with a nightcap at one of Plaza's beloved watering holes, just by following the sidewalks.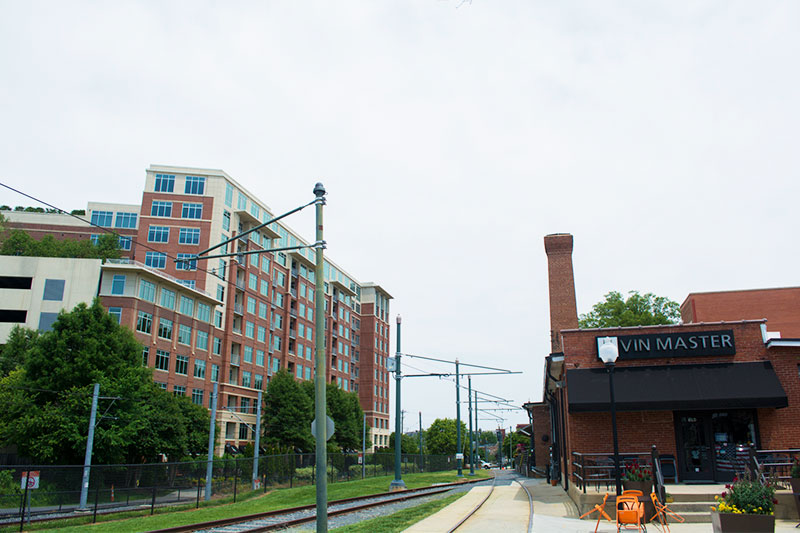 View homes for sale in South End
Charlotte's South End neighborhood is known for being a place where you can work, live and play. There's absolutely no shortage of things to do or places to go as the neighborhood is full of thriving businesses, brand new apartment buildings, plenty of restaurants and bars, as well as art galleries and shopping destinations that are all within walking distance.
One of the city's most popular walking trails — the 3.5 mile Rail Trail—also runs directly through the heart of South End and connects the neighborhood to other nearby neighborhoods such as Sedgefield, Southside Park, Brookhill, Dilworth, and Uptown. It's truly the ideal neighborhood for anyone who wants to live in a place where you can literally walk to everything and not rely on having a car.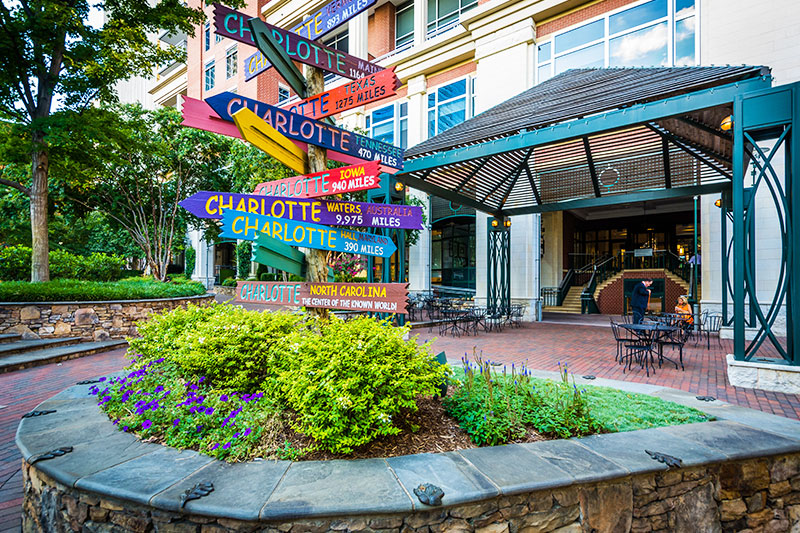 View homes for sale in Uptown
Arguably the most walkable neighborhood in Charlotte is the city's center known as Uptown. During the week Uptown is a hub for business with some of Charlotte's largest employers like Bank of America residing on the area's main streets of Tryon and Trade, while on the weekends it becomes a go-to for a good time with a vibrant nightlife created by the countless bars and nightclubs around almost every corner. The area is also home to several high-end restaurants, luxury and boutique hotels, art galleries, museums and theaters, all located within a few blocks of each other.
There are also numerous pocket parks and gardens spread around Uptown that are definitely worth a stroll. Additionally, all three of the city's professional sports teams call Uptown home, including the NBA's Charlotte Hornets, NFL's Carolina Panthers, and the Charlotte Knights minor league baseball team.
Several different walking tours are offered in Uptown that range from local food tours that visit Uptown restaurants to informative sightseeing tours that highlight the city's history and show off its buildings and architecture.