Washington D.C. Local Life
5 Neighborhoods in D.C. for Getting Involved
Washington, D.C. is home to many eclectic neighborhoods, each with their own unique traits and personality. From the hip and trendy Adams Morgan to the newly renovated District Wharf area to the more traditional Georgetown neighborhood, residents have no shortage of neighborhoods and lifestyles to choose from. If you're new to any of these five neighborhoods or perhaps a longtime resident looking for new adventures, here are some fun ways to get involved and give back. There are plenty of farmers markets, exercise classes, volunteer opportunities, and festivals to keep you busy all year.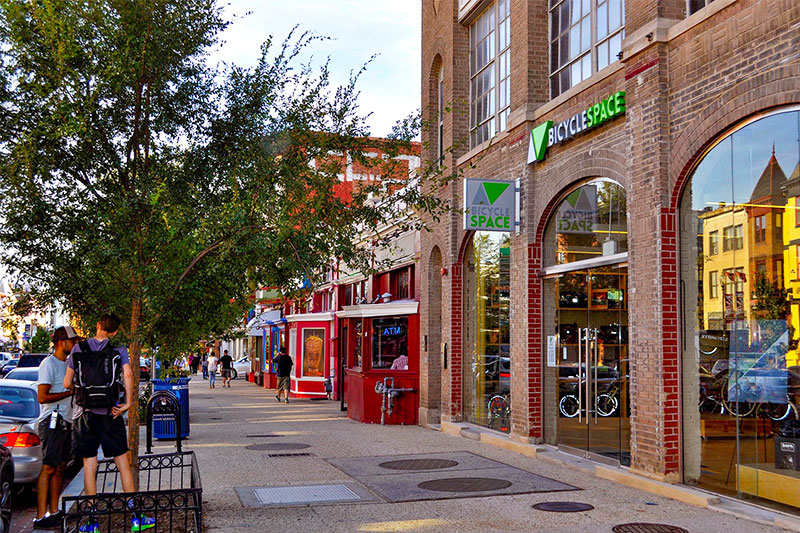 Adams Morgan is a D.C. neighborhood with lots of community involvement. Their Business Improvement District's mission is "to promote a clean and safe Adams Morgan." Their monthly meetings are also open to the public.

Neighbors love getting together at community events like outdoor movies and the local farmers market. Every summer, the neighborhood hosts an annual outdoor Summer Movie Nights series in May and June. In 2018, movies shown included Hairspray, Hidden Figures, and The Big Lebowski. Local restaurants like The Diner, Tryst, and Amsterdam Falafel Shop offer movie and dinner deals to grab a bite and bring it to the movie.

There's also the farmers market popular with locals at 18th Street and Columbia Road, serving up seasonal favorites like blackberries, green and yellow squash, and juicy vine-ripened tomatoes.

The neighborhood celebrated its 40th annual Adams Morgan Day on Sept. 9, 2018. The all-volunteer, grassroots festivities showcased the community's rich history, culture, and people, as well as all their retail and businesses.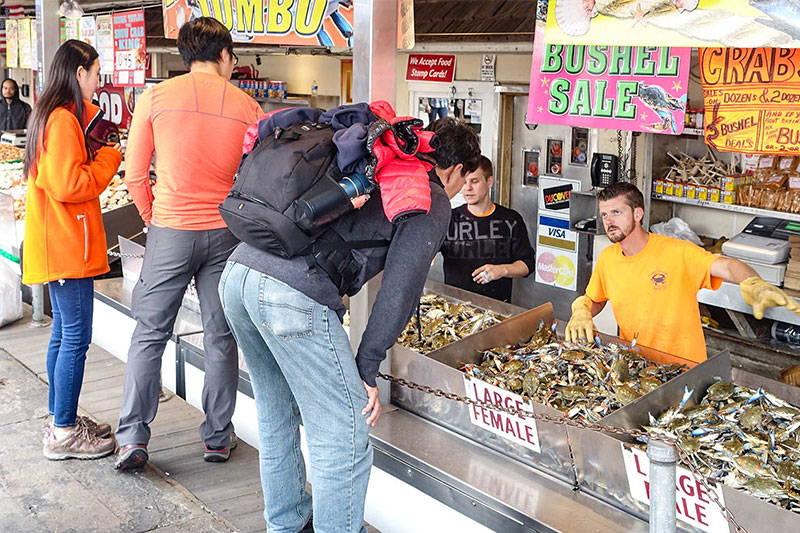 One of the most exciting redeveloped neighborhoods, the Southwest Waterfront is one of the hottest destinations for both living and playing.

Neighbors love the Saturday morning farmers market with local produce, pasture meats, fresh cut flowers and more. There's also Friday night "Market SW," a family and pet-friendly community gathering with music, food, and more from May through October.

The Southwest Neighborhood Assembly (SWNA), a private non-profit citizens' organization formed in the 1960s as a 100 percent volunteer organization, discusses topics of interest and concern to local residents. The SWNA also put together a website, where neighbors can check out resources and get involved by joining a SWNA Task Force.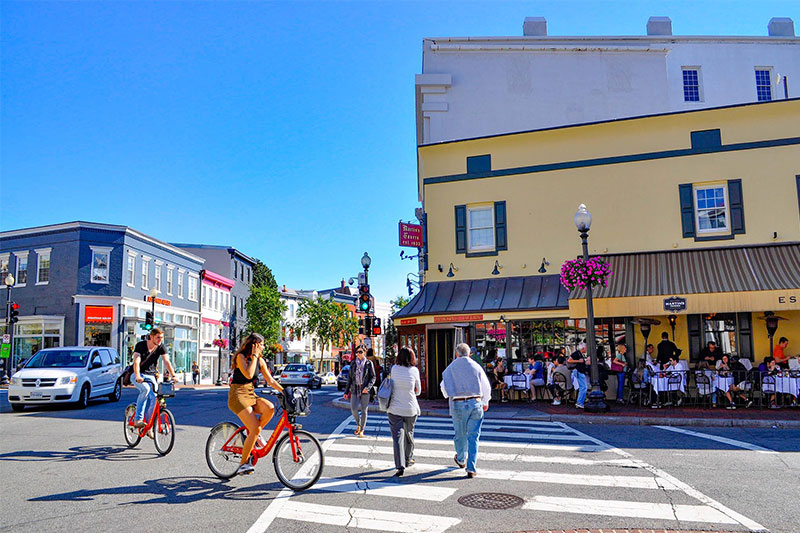 Georgetown is a historic neighborhood in Northwest D.C. with extensive food, retail, and entertainment options. Neighbors love Sunset Cinema on the Waterfront. Not only are the family and pet-friendly evenings great for enjoying D.C. under the stars, they offer the chance to give back to the community. In 2018, during a screening of Footloose, neighbors were asked to bring old jeans. Madewell, who has a shop in the community, recycled them into housing insulation for communities in need.

FRESHFARM Markets offers a Saturday farmers market in collaboration with Sweetgreen and, since 2017, the farm stand has operated in the restaurant's parking lot. It features locally grown crops from Singh Levels Farm and other pop-up markets.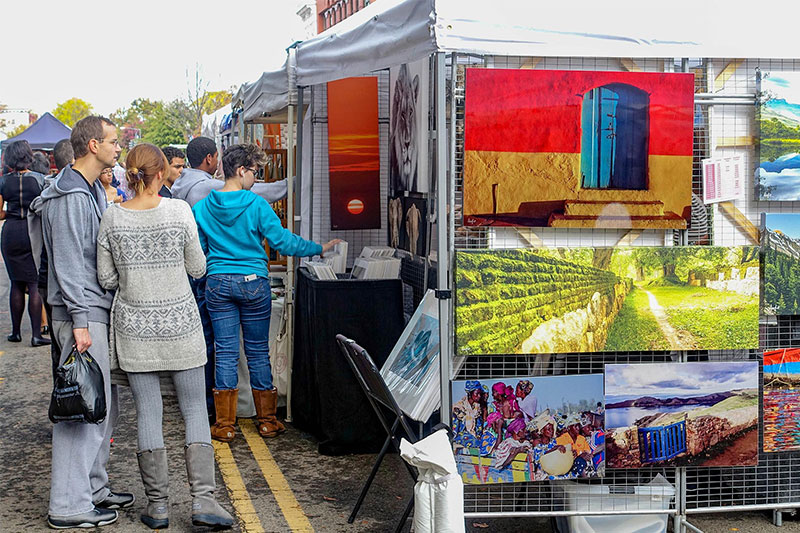 Some outsiders may see Capitol Hill as just a place for Congress, but it is a thriving neighborhood with an active community. The Capitol Hill Community Foundation, a neighborhood organization that is funded by contributions from locals and friends, supports activities, projects, and groups for residents. They also offer resources on how to volunteer for local nonprofits like The Capitol Hill Restoration Society.

On the first Saturday of every month, residents get together for a "Capitol Hill Neighborhood Cleanup." Volunteers meet at any of seven different locations and trash bags and gloves are provided.

Every September, Barracks Row (part of the Capitol Hill neighborhood) hosts a fall festival on 8th St. SE. The fair includes entertainment, including a military chef cook off and swing dancing. Volunteers are also welcome at the event each year.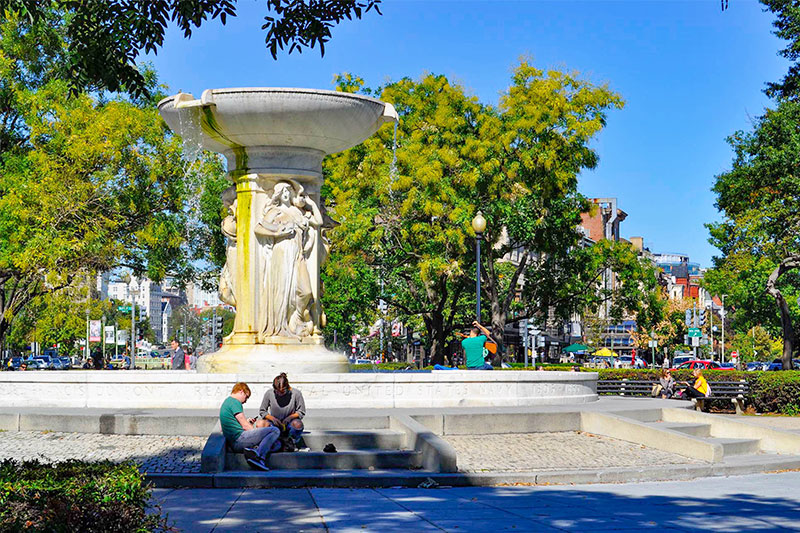 The thriving Dupont Circle neighborhood has lots of options for neighbors to get out and know each other. From May through September, the business district just north of the circle, the Golden Triangle BID offers exercise classes. There's yoga on Tuesdays, barre classes on Wednesdays, and Pilates on Thursdays.

In addition to outdoor workouts, residents flock to their FRESHFARM year-round farmers market. During peak season, there are often 50+ farmers selling their goods. It's also one of the longest-running farmers markets in the area, having established itself over 20 years ago in 1997.

For volunteer opportunities, residents can log onto Dupont Circle Village's website. From there, they can sign up for opportunities like transportation services, running errands, and administrative work.