Moving to Washington D.C.: Everything You Need to Know
Moving to Washington D.C.: Everything You Need to Know
I recently packed up my life and relocated to Washington D.C. for a new job opportunity. As a born-and-raised Midwesterner, the nation's capital was a major leap of faith, but the job was too great to pass up, and I now find myself calling the DMV area home. Luckily, it's paid off––while I never quite pictured myself living in D.C., I absolutely love it here. But if I could go back and give myself a few pieces of advice I've gleaned as a newbie here, it would be this.
It's Expensive. No, Really.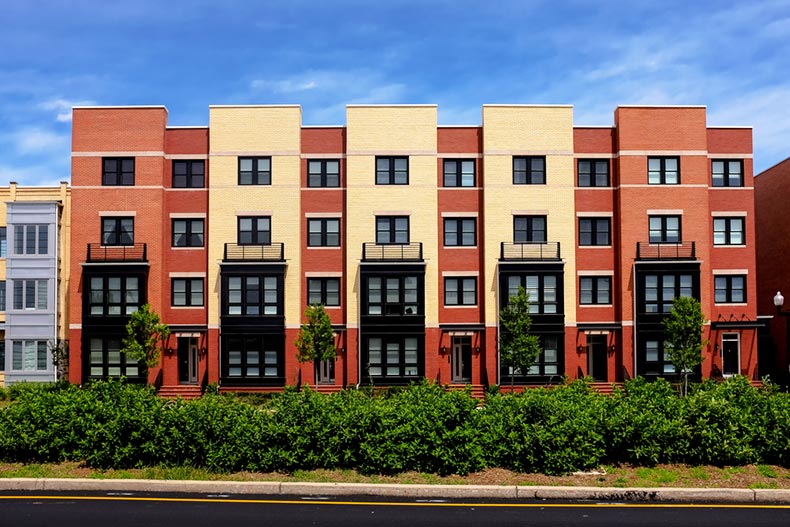 If, like me, you're moving to D.C. from another major city, you may scoff at warnings that it's somehow extra expensive––but it really is. The city makes regular appearances on "Most Expensive Places to Live" lists, and it's due to a variety of factors. D.C. and its surrounding suburbs make up one of the country's top five most expensive housing markets, and on top of that, day-to-day living expenses like groceries and parking will also set you back more than most U.S. destinations. D.C. is a wonderful place to live, but you've got to be willing to give up some space and pony up more cash. What gets you a nice two-bedroom in Ravenswood, Chicago will get you a studio in D.C.'s Logan Circle neighborhood.
Living in Maryland and Virginia is Not Living in D.C.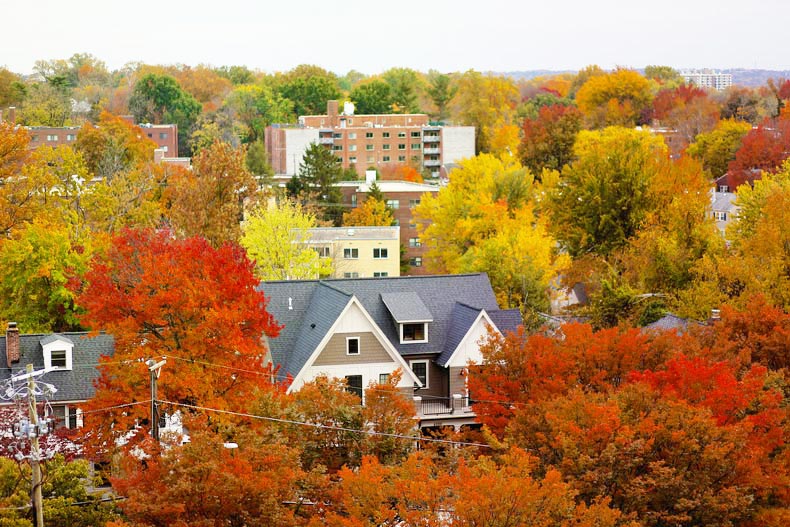 Due to the expensive housing market, when I first started looking at places to live in the area, I considered nearby Virginia and Maryland, which can be accessed via Metro commute. That was when some helpful locals jumped in to give me advice––living in the "M" and "V" of the DMV is not quite the same as the pace of the city proper. While Maryland and Virginia have virtues all their own, if you're looking to live out your "West Wing" dreams and get a true D.C. experience, there's no replacement for living in one of the city's vibrant neighborhoods like Mount Pleasant or Capitol Hill. And if you plan on living in Bethesda and driving into the city for work, just know that the city has notoriously bad traffic.
You Don't Need a Car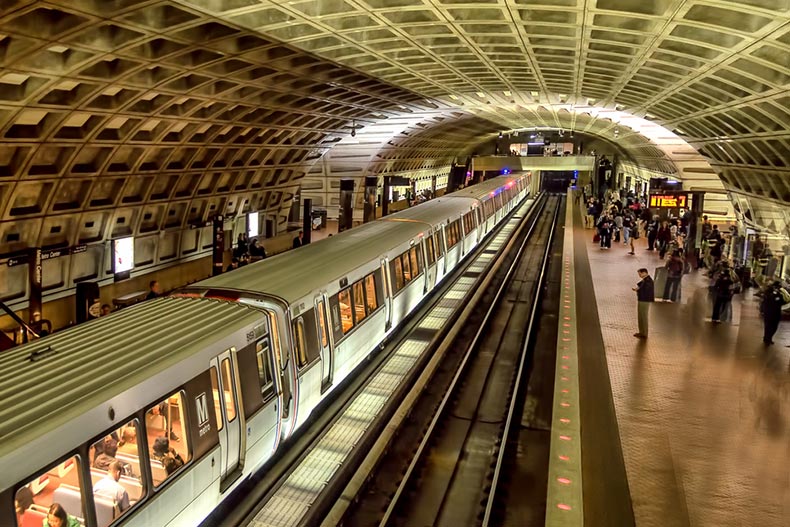 As a native Chicagoan, I've spent a lot of time on public transit and despise sitting in a stuffy car during rush hour. In that respect, my move to D.C. has been seamless. While I'm happy to extol the virtue of Chicago's CTA, D.C.'s Metro is quick and easy to navigate with the cleanest trains and buses I've ever seen. Because of its smaller, more manageable size, D.C. is also incredibly walkable––as long as you're prepared for an occasional uphill trek. And with the hassle of the aforementioned bad traffic and exorbitantly priced parking, owning a car might end up being more of a burden than its worth.
Your Friends Will Love Visiting You
The first response of all of my friends and family members when I announced my pending move to Washington? "We want to visit!" And they're not just saying that to be nice––D.C. is a dream for sightseers. All federally owned museums are free, which accounts for most of the great options in the District. You can take mom and dad on a walking tour of The National Mall, a tour of the Capitol Building, and a stroll through the National Botanical Gardens and all you'll need to worry about paying for is food. The food, by the way, is its own draw: With cuisines from all over the world represented, D.C. is a serious restaurant city. Download the "Opentable" app on your phone as soon as you get to town.
It's a City of Transplants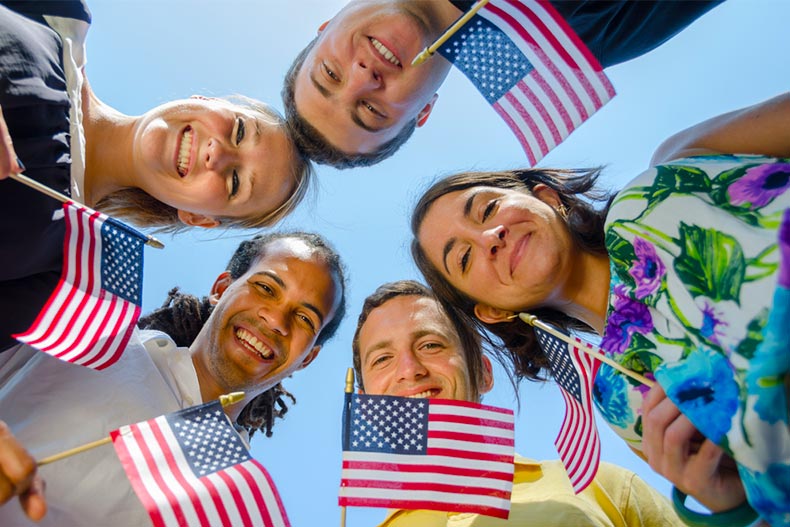 Moving to a new city always comes with one nagging concern: How will I make friends? Luckily, most D.C. residents weren't born and raised in the DMV area. They're transplants just like you, who have come here to take a job in politics, government, or something completely unrelated (there are plenty of those jobs here too). Because of that, there's a sense of camaraderie and friendliness that's unique to Washington. Most everyone wants to talk to new people, so making new friends in a new city isn't the daunting task it might be elsewhere.
It's Really Hot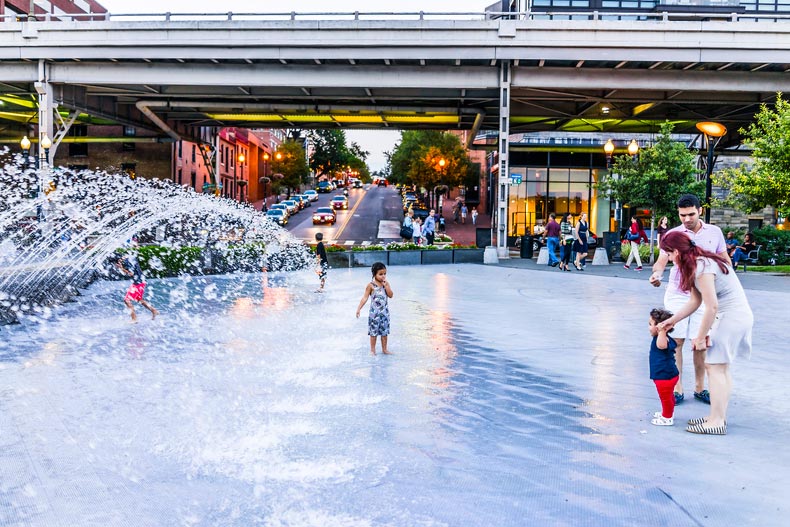 Washington, D.C. is not-so-affectionately referred to as "The Swamp," but it's not all because of politics. The city was literally built on swamp land. What does that mean for you, other than a fun fact to tell those visiting friends? It means the District gets incredibly hot and humid in the summer. While you may expect that of Southern cities, I'm warning you now so you won't be caught off guard by the D.C. humidity––just invest in some good sandals and get used to being a little sweaty on your commute.