5 of the Best Houston Neighborhoods for Going Carless
5 of the Best Houston Neighborhoods for Going Carless
Although you probably need a car to live in Houston—and traffic is a perennial issue—there are some neighborhoods where you can avoid the road rage and find plenty to do on foot. Recently, HoustonProperties.com released a report ranking Houston's most "accessible" neighborhoods—meaning, neighborhoods where you can walk to restaurants, grocery stores, and great schools. The real estate site came up with this ranking by culling best restaurants and top grocery stores lists, walkability studies and rankings, school rankings, and interviews with Houston residents.
Here are some of the neighborhoods they picked and how you can carless in them.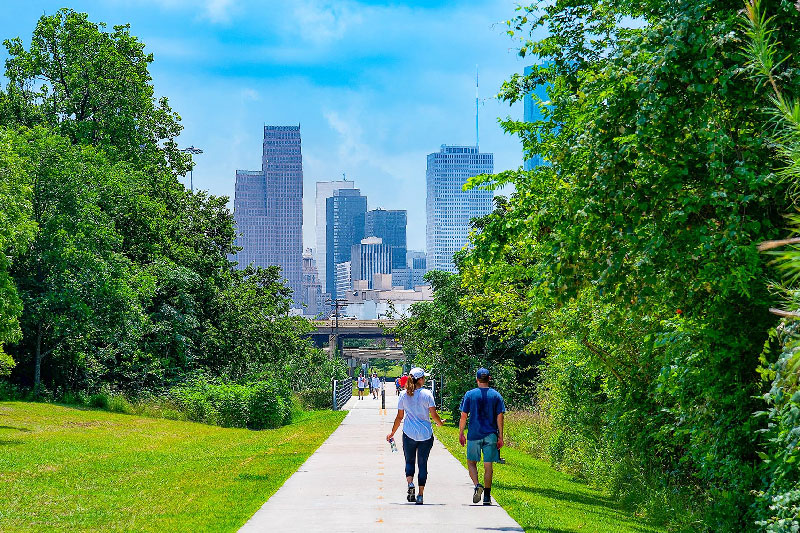 HoustonProperties.com calls Houston Heightsone of Houston's hottest neighborhoods, citing its small-town feel and high concentration of popular restaurants. It's minutes away from Memorial Park and Buffalo Bayou Park, which are divided by the bayou and filled with waterside walking trails. While the median home sale price is $555,000—skewed higher by some of the million-dollar-plus homes in the neighborhood—you can find homes for under $200,000 here. Housing here includes stately single-family homes with a historic feel as well as newer, loft-style condos.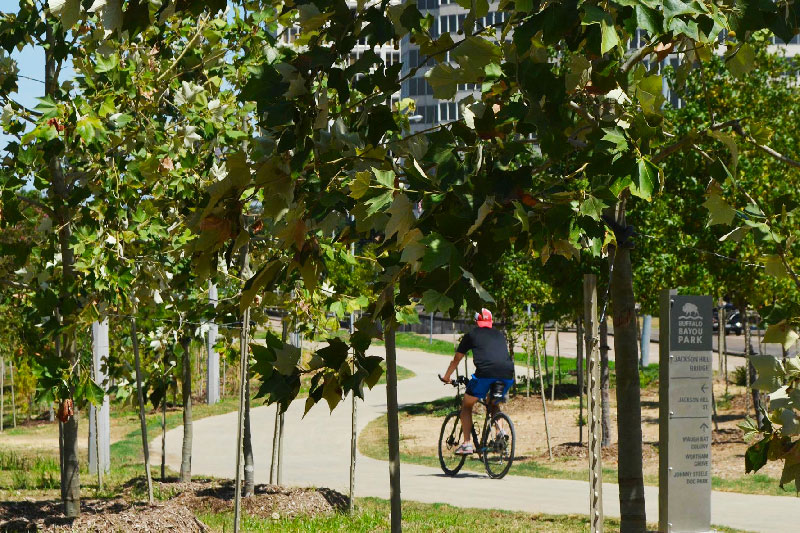 Montroseis a vibrant Houston neighborhood where hip shopping and dining abound and The Menil Collection and the Rothko Chapel attract art lovers from around the world. Montrose's position in the heart of the city makes it accessible to other parts of Houston, but there's plenty to do inside the neighborhood without a car. The median sale price here is $485,000, but homes have closed for as low as $85,000.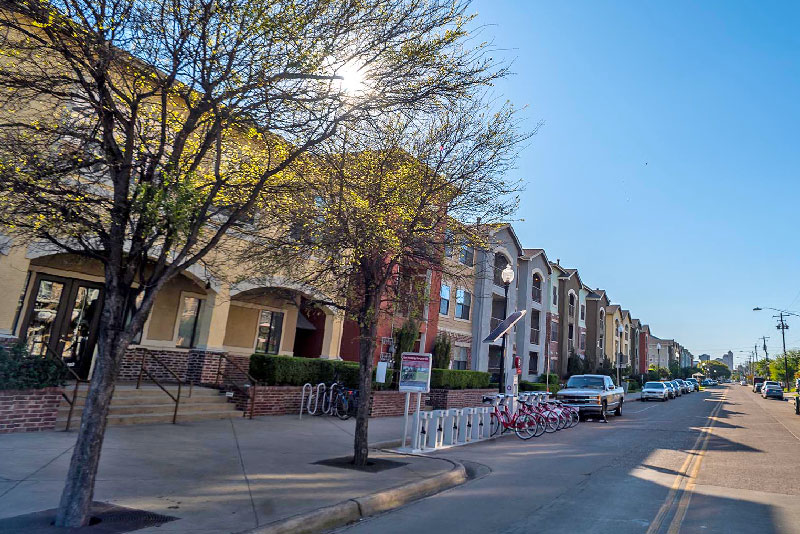 East Downtown, better known to Houston locals as EaDo, is an exciting part of town that's becoming increasingly walkable with the addition of public transit, mixed-use developments, and new drinking and dining spots. The city's soccer team, the Houston Dynamo, plays at nearby BBVA Compass Stadium, making it a great neighborhood for sports fans. Not far from the stadium, bars and restaurants line St. Emanuel Street. EaDo is also home to Warehouse Live, one of the city's most well-known live music venues. Sleek new condos and townhome developments are populating the area and contributing to its urban appeal, and the median home sale price is $349,900.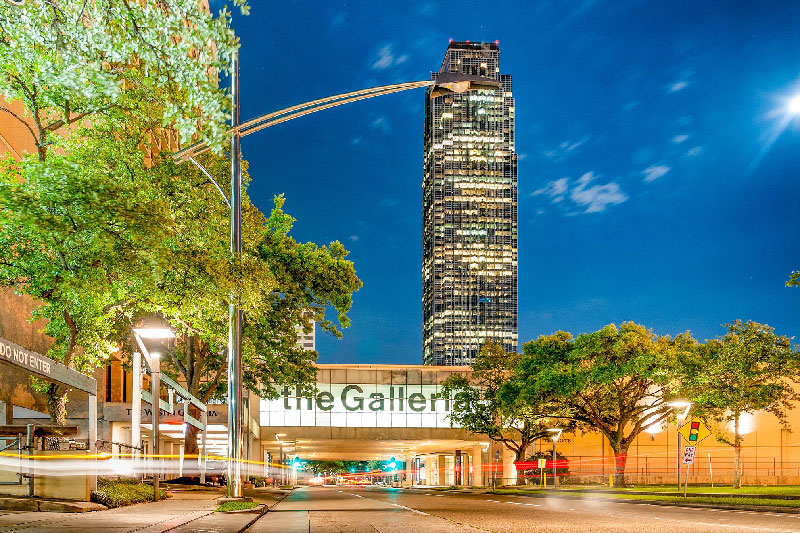 Switching to the west side of Houston, the Galleria is a well-known part of the city that's home to the Galleria Mall. So of course, there's plenty of shopping—as well as other things to do in the mall, like ice skating—within walking distance. While the neighborhood features some stately single-family homes, a lot of the housing you'll find here is in the form of luxury condos and townhomes. Homes close at anywhere from $63,300 to $2,700,000.
Because it's so close to Rice University, this neighborhood offers the city-within-a-city atmosphere of a college town—but way more family-friendly. The neighborhood is teeming with restaurants and cafes, as well as laid-back bars that often allow pets and kids. Just minutes away from the city's Museum District, residents can also easily access the popular Hermann Park and the Houston Zoo. Homes in this high-demand neighborhood skew higher, though, with a median sale price of $1,233,970. However, homebuyers can still find townhouses in the $200,000 range and single-family homes for around $300,000.