Los Angeles Real Estate
5 Reasons to Live in Joshua Tree
Joshua Tree is a census-designated town located on State Route 62 in San Bernardino County. Thanks to the community's wildly popular Joshua Tree National Park, the area is frequented by hikers, outdoor adventurers, and spiritual enthusiasts. Even though this national park is one of the community's main focal points, Joshua Tree isn't just a rural area filled with plant life and trees.
Like many nearby communities such as Coachella Valley, Cathedral City, and Palm Springs, Joshua Tree has also grown into a vacation destination for tourists as well as locals looking for a quick weekend getaway. What many homebuyers don't realize about this desert town is that it's also home to many residents, living there both part-time and full-time.
Here are five reasons why living in Joshua Tree is worth considering.
Affordable Real Estate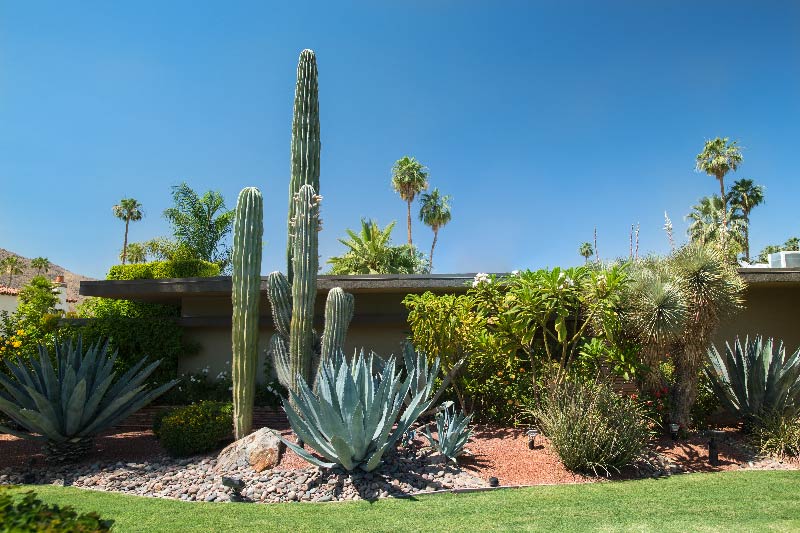 Compared to big cities such as San Diego and Los Angeles, owning a home in Joshua Tree gives you bigger bang for your buck. While a three-bedroom, two-bathroom home in Los Angeles might cost around $650,000, a similar sized home in Joshua Tree could cost around $200,000, according to Neighborhoods.com.
Homes in Joshua Tree tend to showcase older architecture, often dating back a few decades. Neighborhoods like Old Town North, Joshua Tree Village, and Sunfair West all have median home prices under $200,000.
However, more contemporary homes and even shipping container homes are being built in the community. Some of the most expensive homes are in the neighborhood Monument Manor. There, you'll find custom-built homes priced over $1 million that offer more than 4,000 square-feet of living space. There are also a few master-planned communities currently being developed in Joshua Tree, such as Paradise Valley, which would bring about 8,500 new construction homes as well as thousands of square feet of commercial and retail space to the desert.
Joshua Tree National Park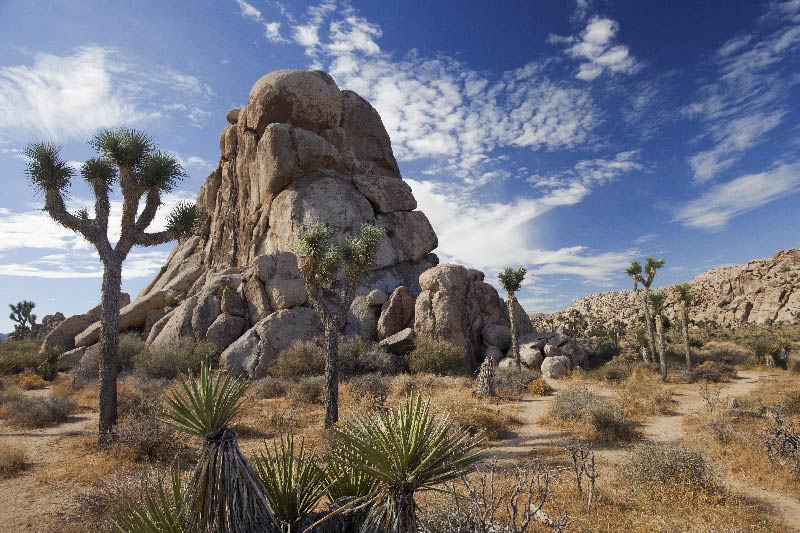 One of the main features in Joshua Tree is its national park, which is famous for its Yucca trees, scenic views, hiking trails, and campgrounds. This recreational park and national monument spans almost 800,000 acres. To put this size in perspective, this park is even larger than the state of Rhode Island.
Joshua Tree National Park includes two deserts, the more elevated Mojave Desert and the lower Colorado Desert, both of which operate on different ecosystems. So if you're thinking about moving to Joshua Tree, you'll never run out of outdoor wonders and natural adventures to choose from, whether it's birdwatching, mountain climbing, fishing, hiking, or just star-gazing in the clear night sky.
Eclectic Town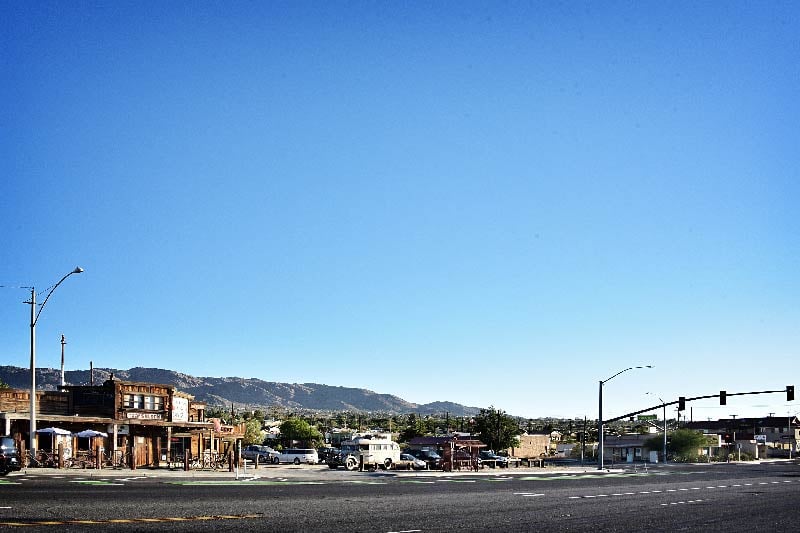 With art galleries, a number of hidden gem restaurants, and a close proximity to cities like Palm Springs, San Diego, Los Angeles, and Las Vegas, Joshua Tree attracts a diverse community of residents, tourists, and SoCal locals who are artists, designers, writers, and freelancers.
According to the LA Times, this once sleepy and quiet community is now one of the most popular weekend getaway destinations near Los Angeles. Some locals and out-of-towners also refer to Joshua Town as a spiritual place, and flock to this area to enjoy creativity, meditation, yoga, rock climbing, or just a quiet place to escape from the busy city.
On-the-Go-Community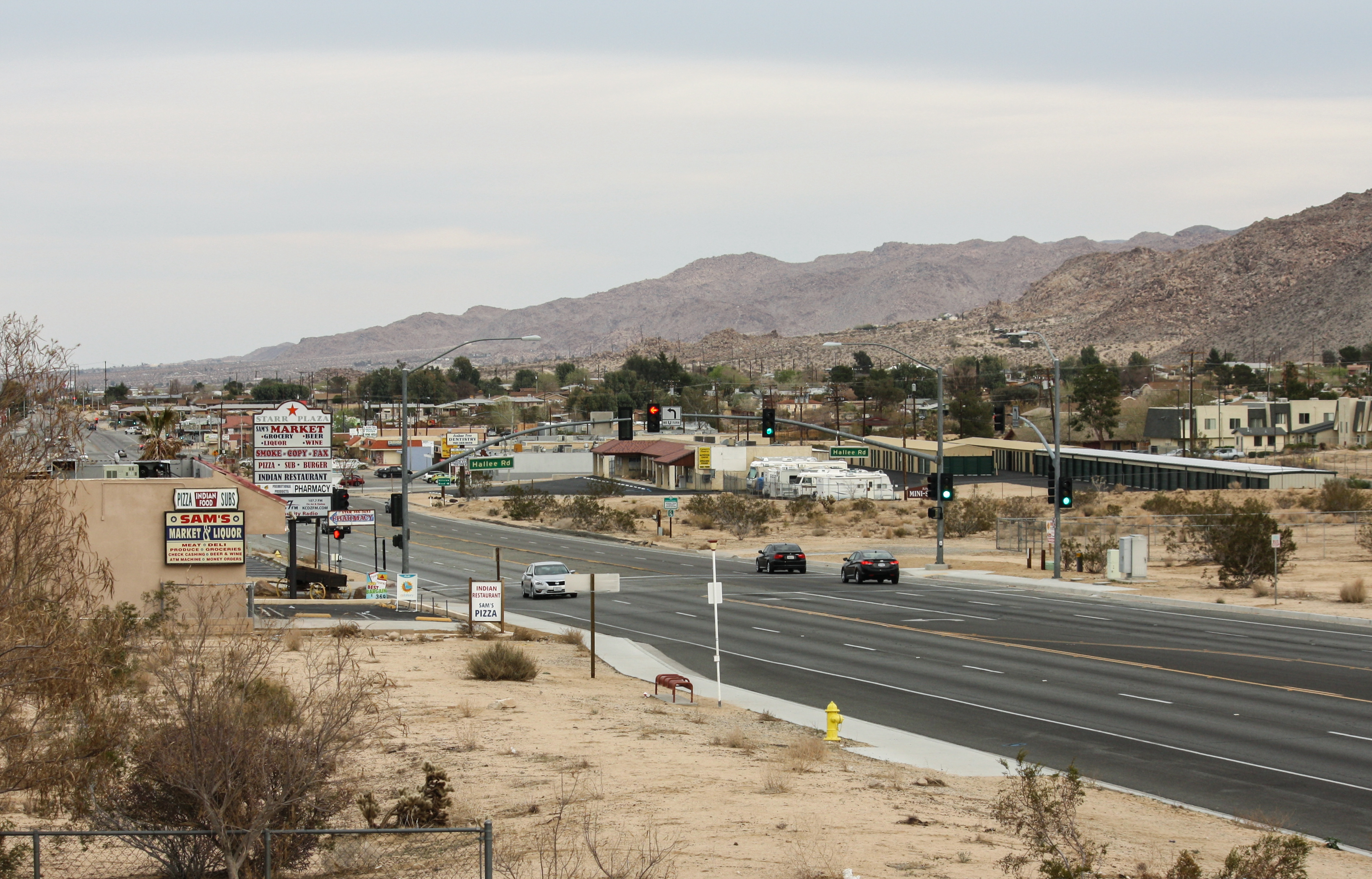 Although Joshua Tree is lightly populated, many residents in this community are often on-the-go or traveling. Longtime homeowners in the neighborhood know each other well, but the overall neighborhood atmosphere is constantly changing.
For homeowners who are new to the Joshua Tree area, the community's Instagram network is a great platform for connecting with fellow neighbors.
Joshua Tree has become a wildly popular weekend vacation spot, especially in recent years, so homes that are common in the community are either vacation homes, full-time homes, or short-term rentals. Homeowners who travel a lot for work might find living in Joshua Tree an ideal spot for relaxing and getting in touch with nature.
Desert Living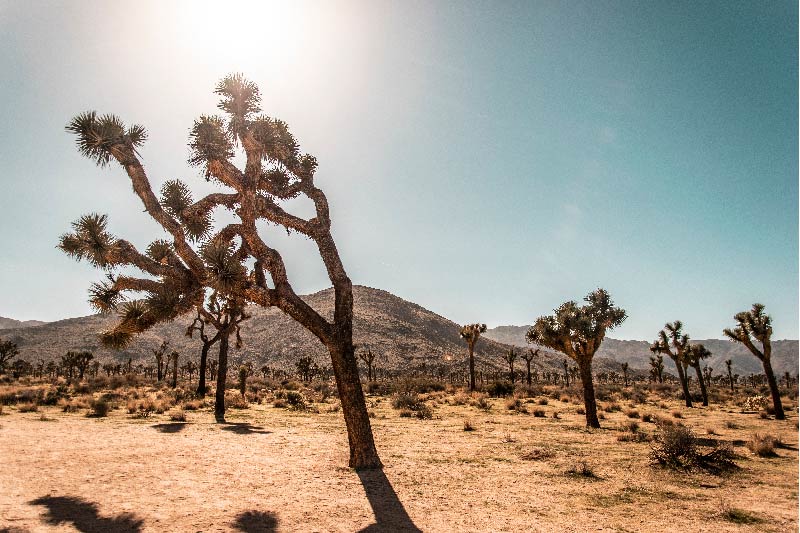 Many locals fear that with the addition of a new master-planned development, the community might change and lose its unique and tranquil charm. A huge part of Joshua Tree's identity is its location in the desert, offering locals and visitors a chance to de-stress and live within undisturbed nature.
Since Joshua Tree is just far enough away from the city lights, nighttime views in this community offer an endless sky of stars. On the other hand, living in the desert also means that the community is not the best when it comes to technology, so be sure that this type of lifestyle works for you.