5 Up-and-Coming Millennial-Friendly Neighborhoods in San Diego
5 Up-and-Coming Millennial-Friendly Neighborhoods in San Diego
San Diego is home to plenty of neighborhoods that are millennial magnets. Homebuyers who are in the millennial crowd have made it known that they not only want to buy homes instead of renting, but they also want to be close to amenities like shops, coffee houses, restaurants, bars, and fitness faciliites as well as live in a pedestrian-friendly community and have easy access to public transportation. Millennials want accessibility to their destinations, like riding a dock bike to work or taking a quick jaunt to the grocery store.
"Downtown is a vibrant young community attracting both people and companies. It's a city that is sustainable, mobile and smart. This is what a city should be to attract both residents and companies to propel growth," said David Graham, deputy chief operating officer, City of San Diego in a Forbes article. "Our plans have always focused on creating a living, breathing, vibrant place for all to be a part of."
Downtown San Diego acts as a booming hub for millennial living, and its surrounding neighborhoods are rising to the occasion. With all that said, here are five up-and-coming millennial-friendly neighborhoods in San Diego.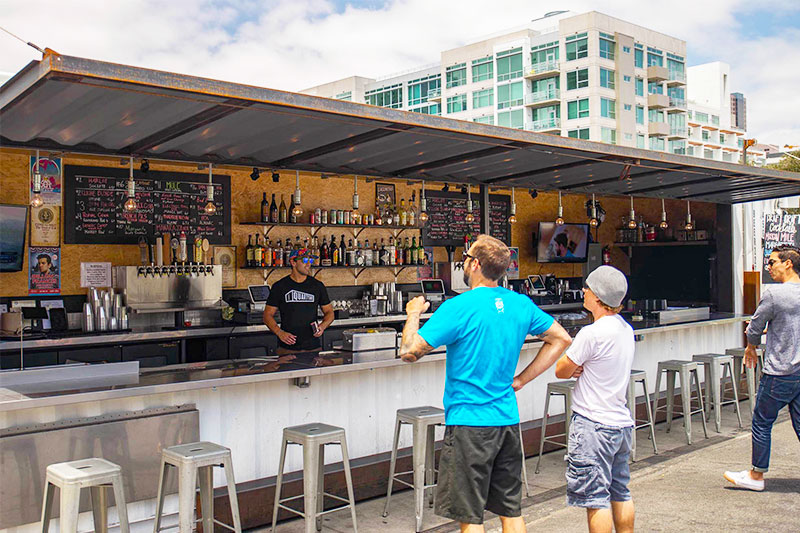 Just east of downtown is East Village, consisting of 130 blocks that are thriving with new businesses, apartments, and the draw of Petco Park. Another millennial-friendly attraction is the Harbor Drive Pedestrian Bridge that not only bypasses traffic, making walking more accessible, but also connects Petco Park with the San Diego Convention Center. East Village is also home to the San Diego Central Library as well as major educational institutions like the Thomas Jefferson School of Law, the NewSchool of Architecture and Design, and San Diego City College.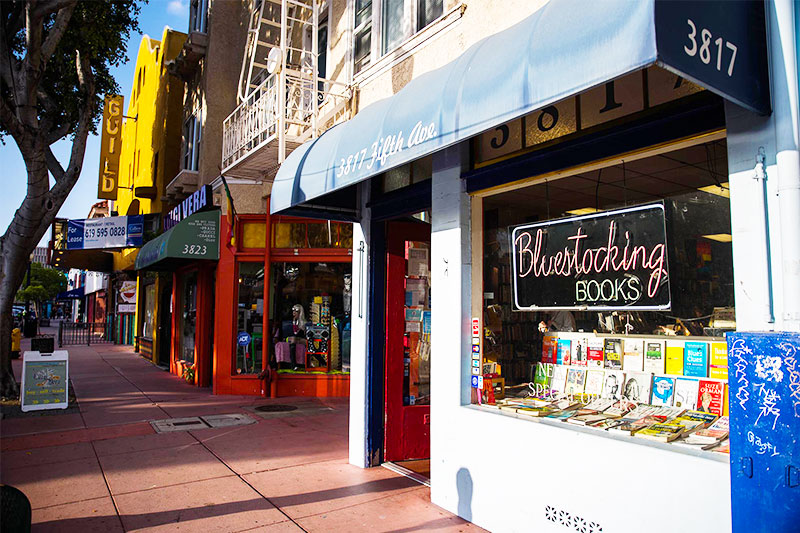 Northwest of Balboa Park is Hillcrest, which offers residents a suburban vibe. Known for its diversity, it is a big draw for those who support or are part of the LGBTQ community. It is also the epicenter for the annual San Diego Pride Parade, an annual two-day celebration in July that begins with a block party the night before—talk about a great way to get to know your neighbors. Another perk to this neighborhood is its walkability to a variety of restaurants, shops, cafes, and the popular Balboa Park.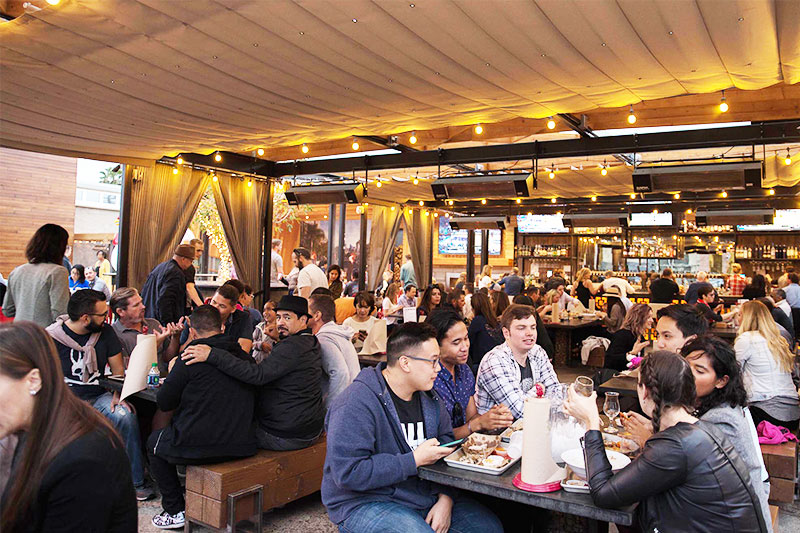 Notable for its old-world feel, rich history, and culture, Little Italy is the go-to place for Italian cuisine, but it is also very millennial-friendly thanks to its vibrant art scene, upscale farmers market known as the Mercato, and the many festivals and events throughout the year. Little Italy is also very walkable, which comes in handy when you want to run errands and don't own a car. Residents are also close to downtown, which allows for easy access to many outdoor activities such as the San Diego Art Walk or the Little Italy Festa, the second largest Italian festival. This historic neighborhood also has a picturesque Italian aesthetic thanks to its piazzas, open seating, parks, water fountains, flower pots, and sculptures, which adds to its overall charm.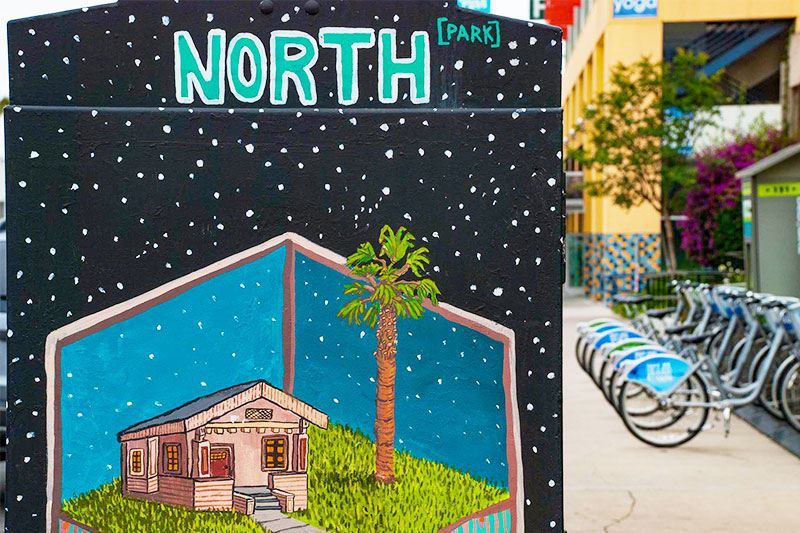 No millennial list pertaining to San Diego would ever be complete if it didn't mention North Park. There are many millennial draws to this neighborhood, starting with its mix of architecture, including a historic district along Pershing Street and 28th Street. Then there's the walkability. On foot, you can get to just about any destination that you need, from errands to entertainment. There's even a walking tour available thanks to the North Park Historical Society. This neighborhood is also diverse and has a rich culture, as well as plenty of amenities like microbreweries, boutiques, cafes, art galleries, and of course, bars that keep up with the latest trends in handcrafted cocktails.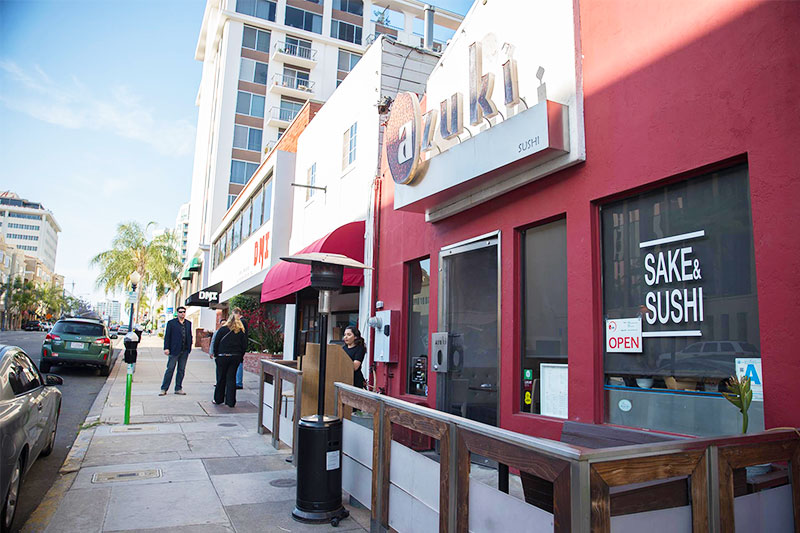 Adjacent to Balboa Park and bordered by Hillcrest, the uptown neighborhood of Bankers Hill underwent a housing construction boom in 2009, developing condos with scenic views of the park and Downtown area. Bankers Hill got its name because of its reputation for being home to affluent homeowners. Still, Bankers Hill is a historic neighborhood with dated and stamped sidewalks and homes going back to the late 1800s, some of which were designed by notable architect Irving Gill. This neighborhood is also very walkable but also offers fantastic accessibility to public transportation by bus or by trolley. Local bed-and-breakfasts add to the charm of the neighborhood, as well as its historical aspects colliding with the modern.