7 San Diego Neighborhoods That Are Millennial Magnets
San Diego has one of the largest clusters of millennials of any metro area in the nation. But, being the vast area that it is, it can be tough to know which neighborhoods are the most millennial-friendly.
Neighborhoods.com came up with a short list of seven spots in San Diego County worth considering. Our deciding factors include the number of residents within the target age range, cost of living, diversity, walkability, access to bars, restaurants and coffee shops, millennial newcomers, as well as crime and safety.
North Park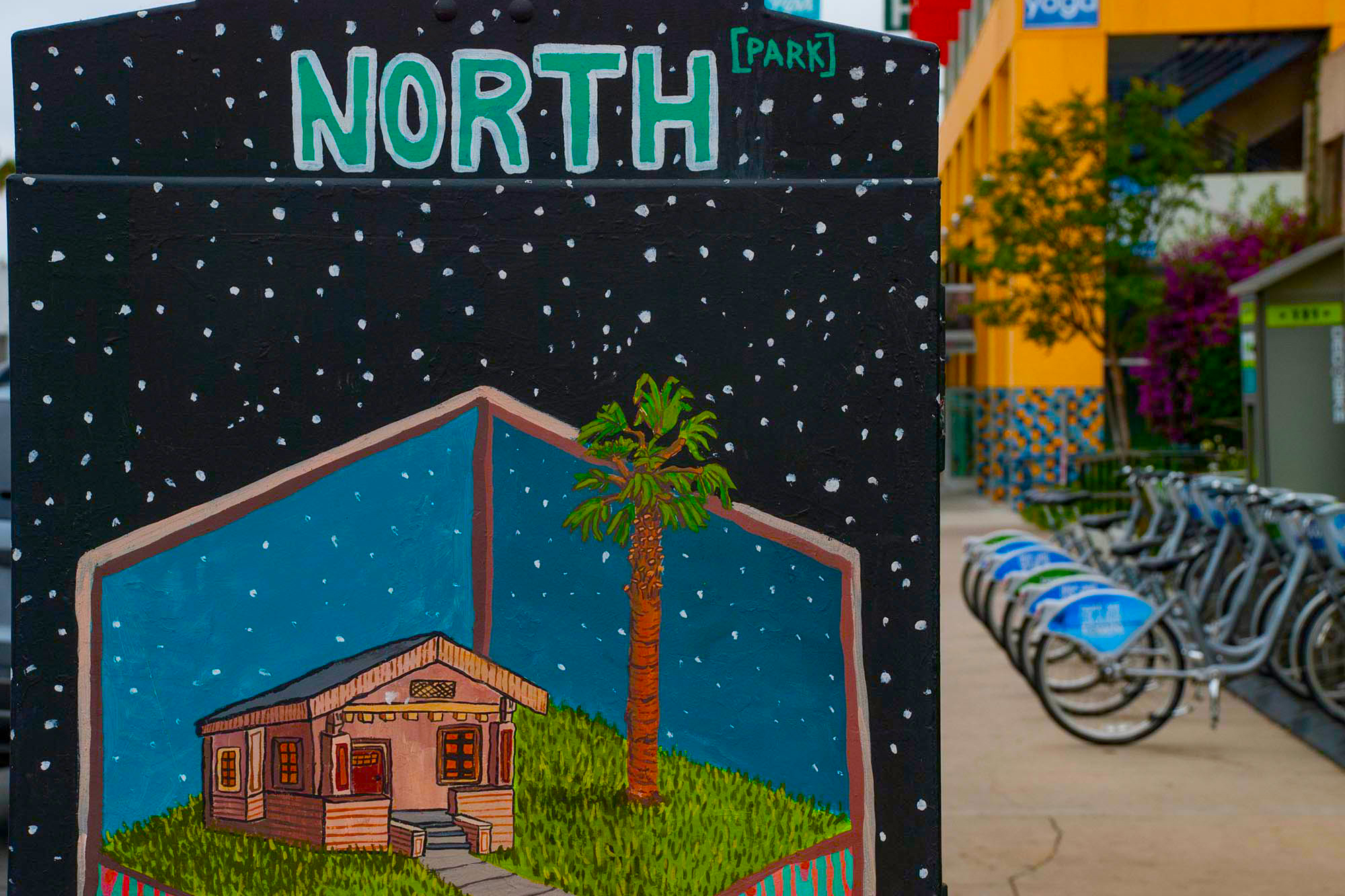 Named as one of America's best "hipster neighborhoods" by Forbes magazine, North Park, as the article notes, is "home to Craftsman cottages, cafes and diners, coffee shops, several microbreweries, boutiques, and the North Park Farmers Market." It also has its own theater and arts district. North Park is culturally diverse and has a high rate of pedestrian activity. Walk Score lists it as the 15th most walkable neighborhood in San Diego with a score of 81. Median sale prices here are $517,500.
Normal Heights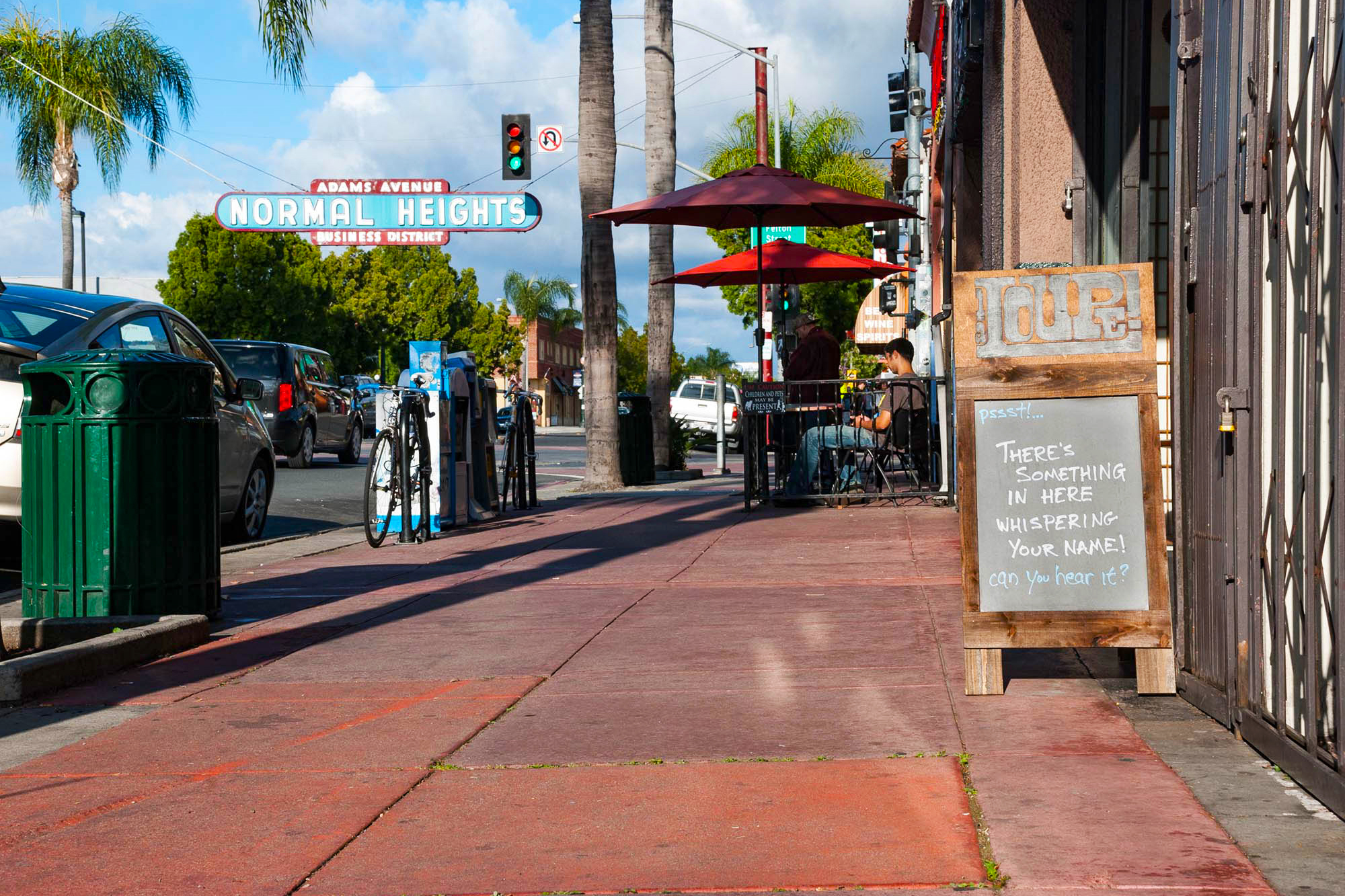 Centrally located in San Diego, Normal Heights is known as being a neighborhood in the midst of a revitalization, boasting a vintage charm and an increasingly growing repuation. Considered to be an urban neighborhood, it has a high rate of pedestrian activity with a Walk Score of 86. It's also the 12th most walkable neighborhood in San Diego. Median sale prices check in around $550,000 but it's not uncommon to find something available around $300,000.
Uptown / Hillcrest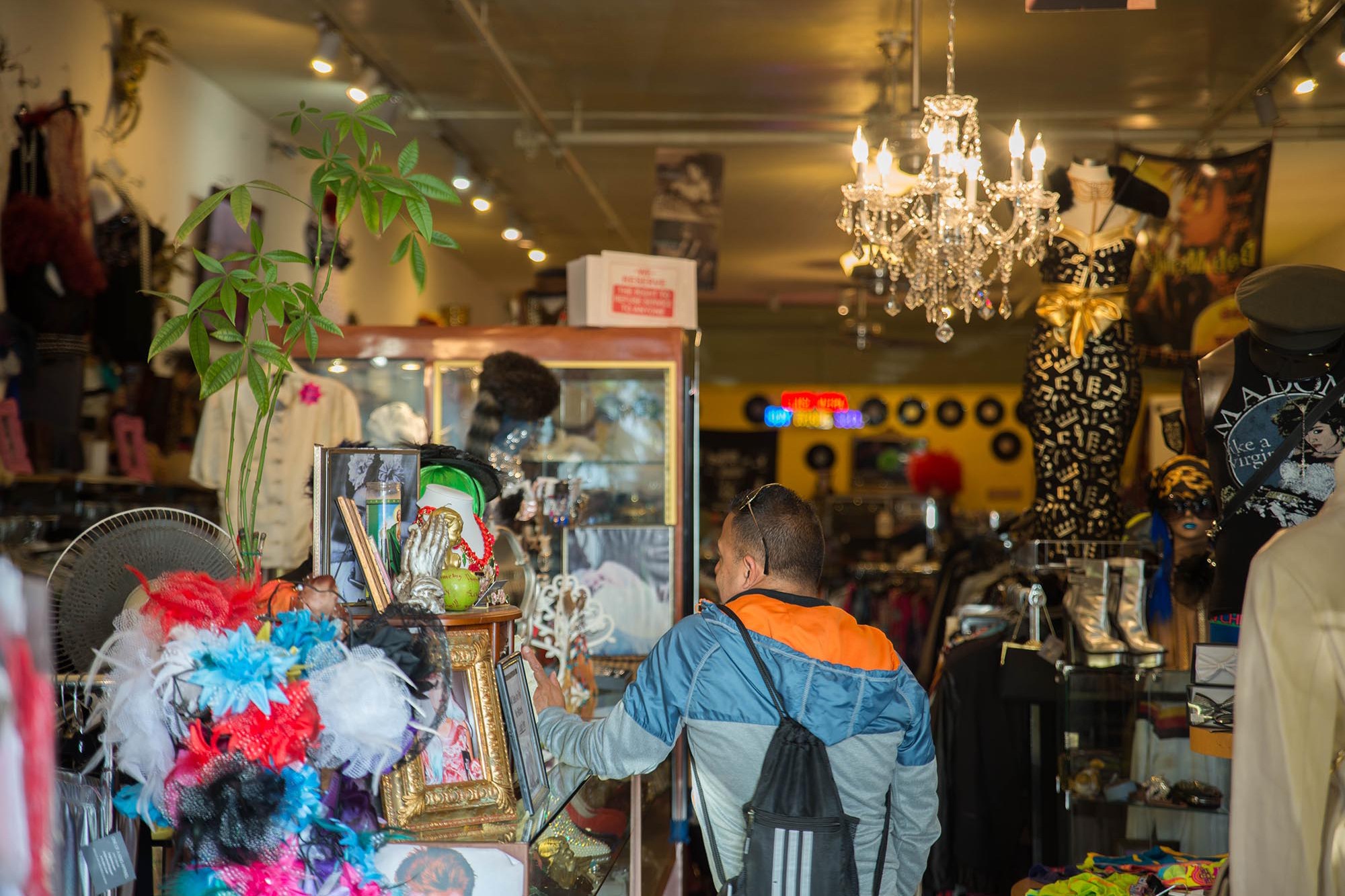 Known for being San Diego's LGBTQ-friendly neighborhood, the Uptown / Hillcrest area is full of coffee houses, bars, restaurants and boutique shops. It has a welcoming presence, coupled with pedestrian-friendly streets. In fact, Walk Score lists it as the 16th most-walkable neighborhood in San Diego with a score of 81. According to Jumpshell, it has reasonable rent and a high population density. Median home prices here clock in at around $630,000.
Downtown San Diego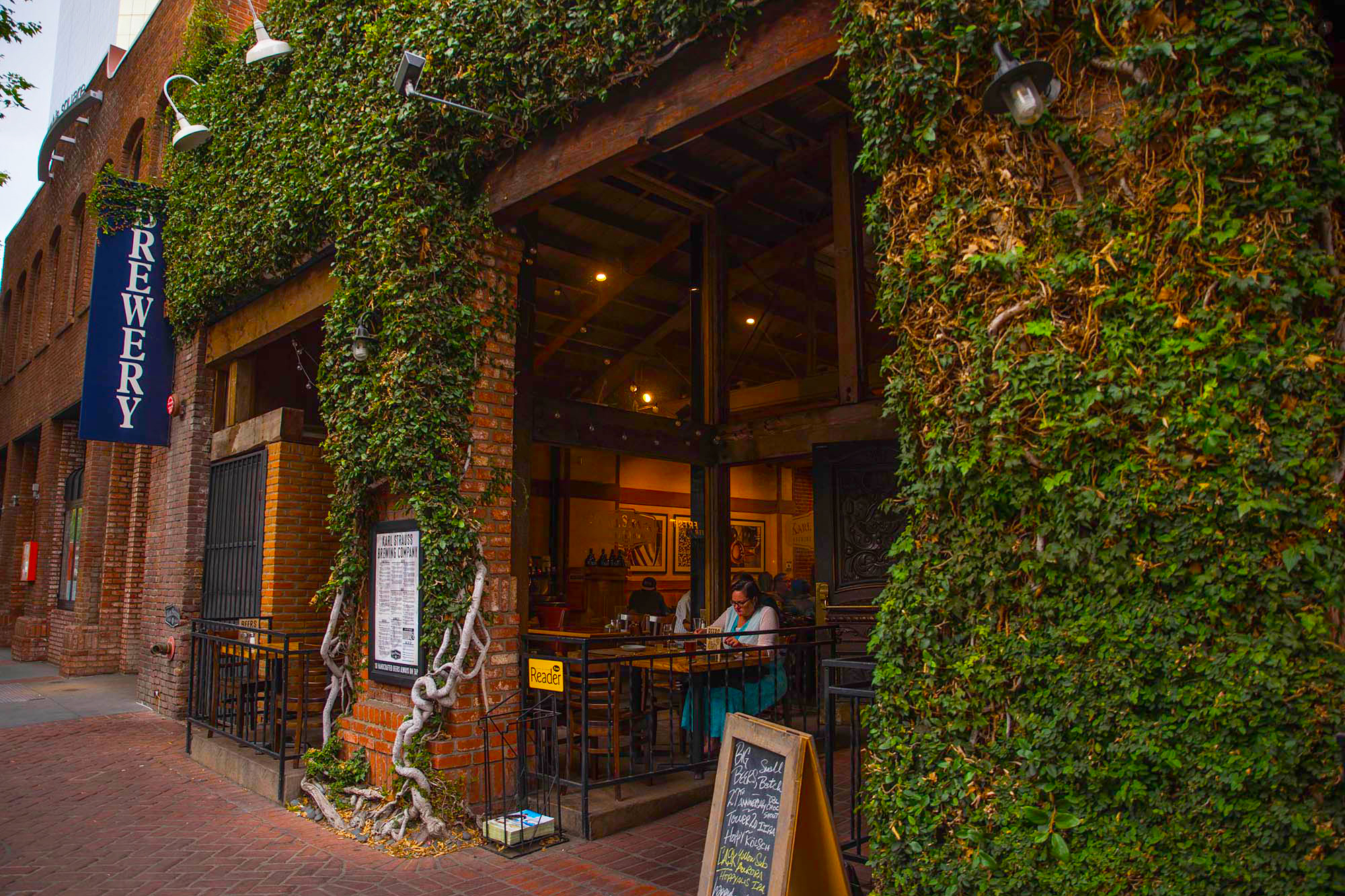 San Diego's city center, Downtown is the cultural, financial, and business hub of the city. This neighborhood is home to Petco Park, the San Diego Opera, the San Diego Convention Center, and the San Diego Symphony. Comprised of distinct communities such as Little Italy, the Gaslamp Quarter, and East Village, it's a tourist attraction but still maintains an urban feel locals can appreciate. It also has some of the best public transportation and walkability. Walk Score gives it high marks in each category: a "walker's paradise" of 98, 82 for transit, and 76 for bikeability. The median sale price around here is $655,250 but you can find plenty of options for under $400,000 as well.
Pacific Beach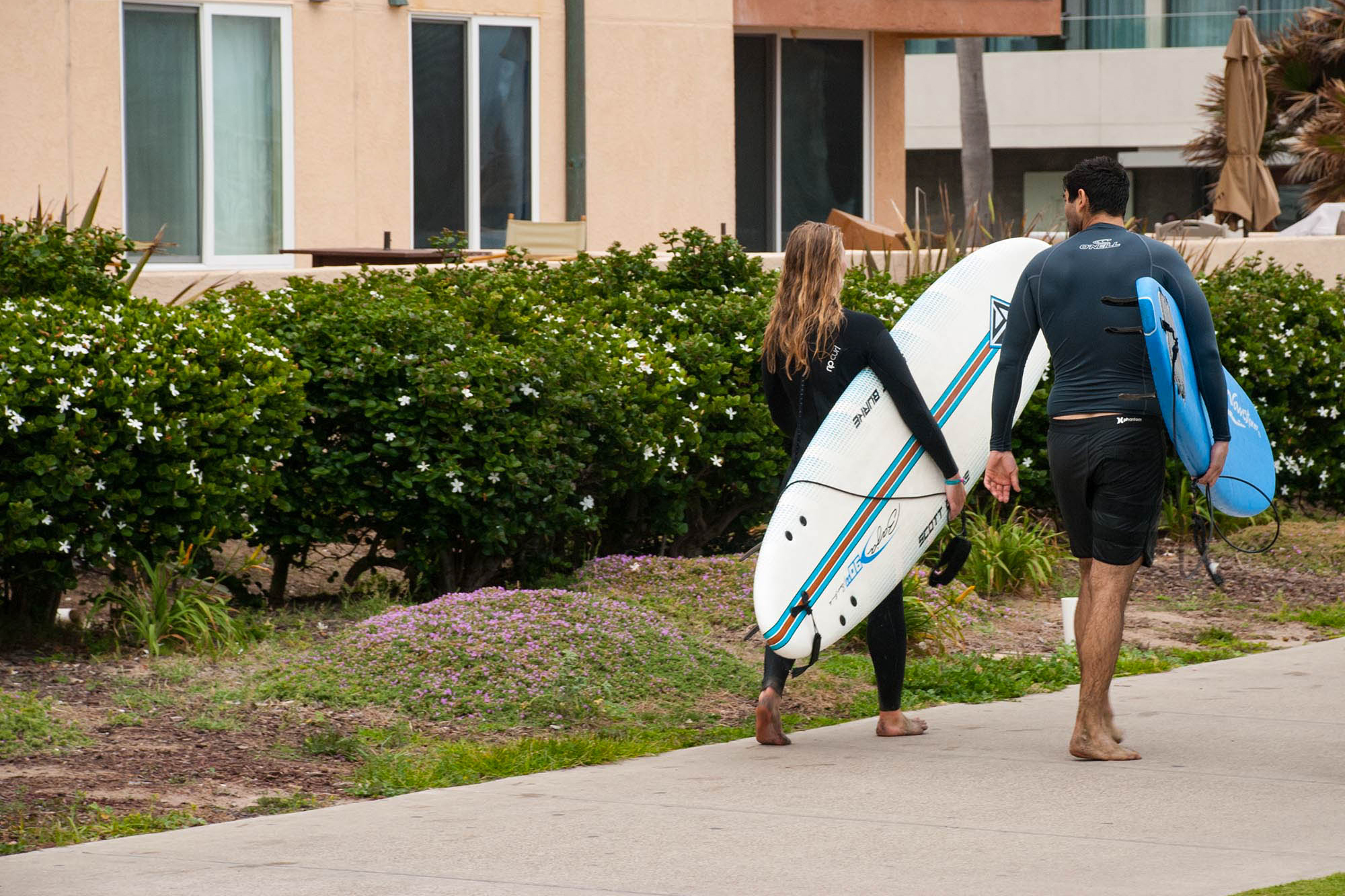 A residential neighborhood, Pacific Beach offers nightlife, bars, a main strip of restaurants and shops, and of course, the beach. It's considered one of the main spots for nightlife in San Diego, with a healthy collection of bars and restaurants between Ingraham Street and Mission Boulevard on Garnet Avenue. Though it doesn't have the best transit, Walk Score gives it a score of 71, as well as a decent biking score of 67. The median home price comes in a little higher here at $736,650.
Mission Hills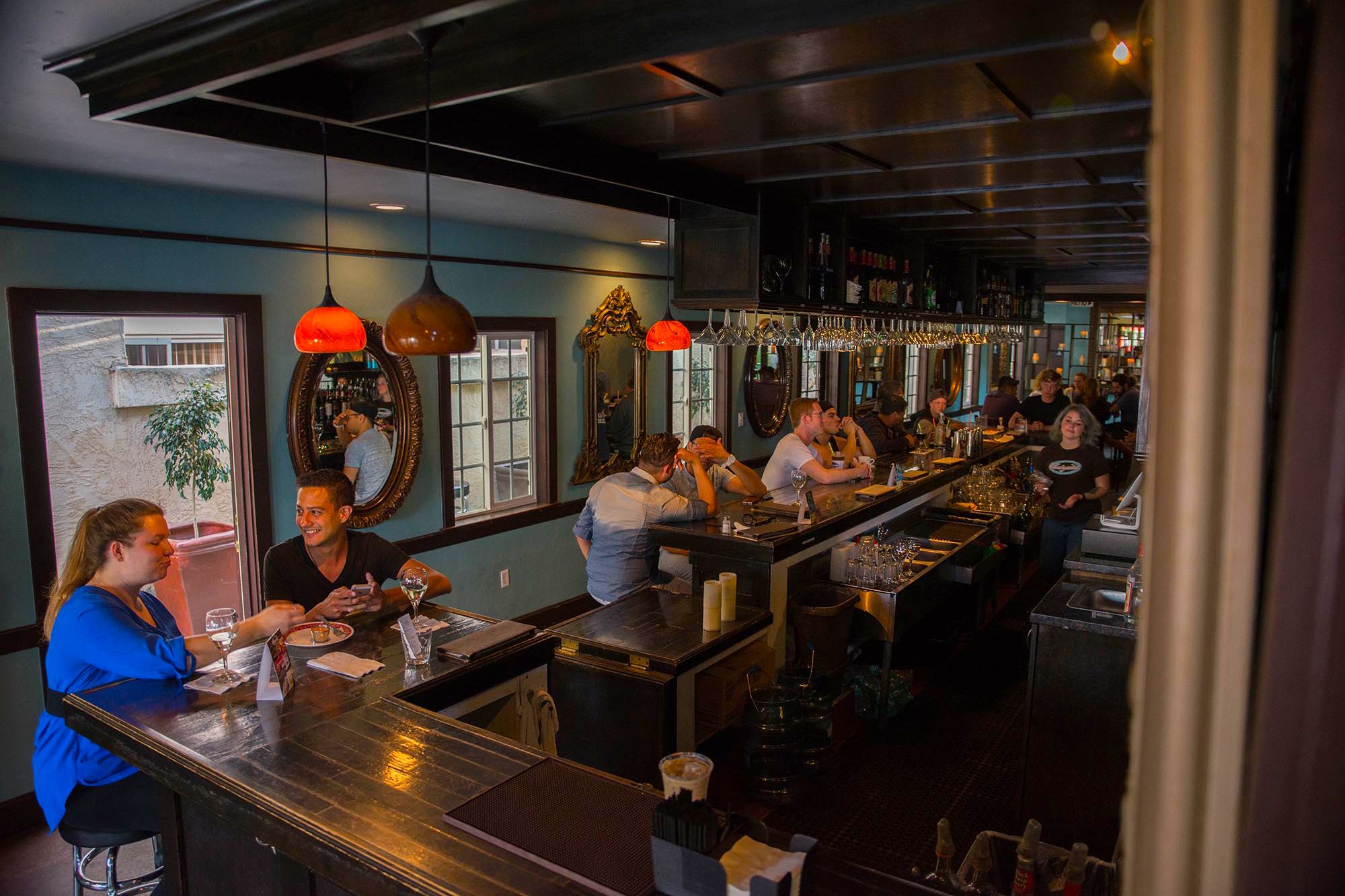 Just west of Hillcrest and overlooking Mission Valley and Presidio Park, Mission Hills was developed in the early 20th century. Since then, there's been a restoration of most of the architecture in its historic neighborhoods, including Craftsman bungalows, stately homes, and large mansions on quiet streets. Along with all those homes, you'll find more than a few boutique shops and restaurants. Pioneer Park and Mission Hills Park provide some green space for the community as well. Median home prices check in at $756,000.
Coronado Beach South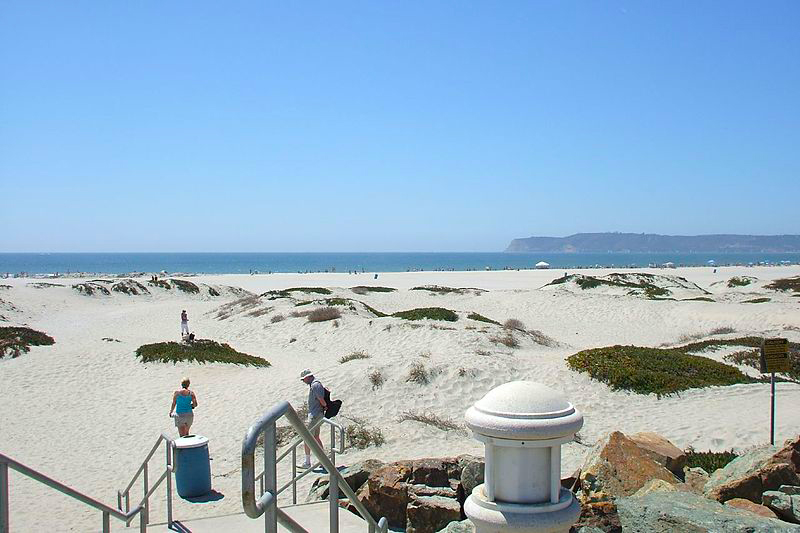 Just across the San Diego Bay Bridge lies Coronado and the Coronado Beach South neighborhood. Said to offer a small-town/Mayberry vibe, the resort city has a population of just under 25,000. Though listed as "somewhat walkable" with a rating of 56 on Walk Score, it makes up for it with its wide bike paths. This place is heavy on tourism but offers one of the best beaches in the country. Coronado Beach was listed as the number one oceanside spot in America in 2012 by Professor Stephen P. Leatherman, also known as "Dr. Beach" (a real expert, we swear!)
This neighborhood is definitely for the sect of millennials who want to settle down into the quiet life. It also requires quite a bit of scratch as the median home price is $1.72 million.