Chicago Real Estate
5 Walkable Chicagoland Suburbs for Getting the Best of Both Worlds
For some, city life is hectic and stressful, so the suburbs offer a slower pace and quiet lifestyle. However, many homeowners want a balance between the convenience of living in Chicago and the relaxed life in the suburbs. The Chicago Tribune recently reported on the trend of homebuyers looking for suburbs that are walkable to amenities like shopping, dining, schools, and parks—dubbing those communities "surban." While Chicago proper may beat the burbs in walkability, here are some Chicagoland suburbs where you can get some errands done and find plenty to do on foot.
Berwyn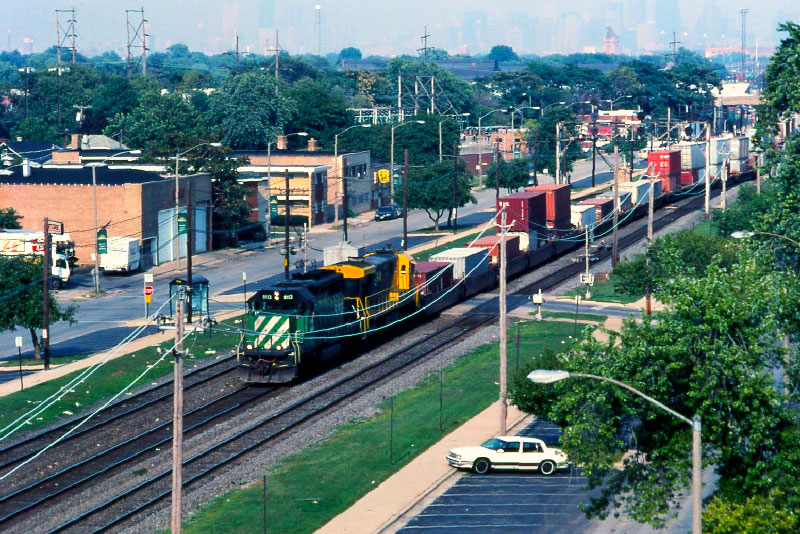 Berwyn has been increasing its efforts to draw millennials to the community, saying it's "nothing like a suburb." There's an active nightlife, cultural amenities, transportation options, and great dining, and it's just about 12 miles from the Loop. Berwyn is considered very walkable by WalkScore, meaning that most errands can be run on foot. The city has an array of architecture styles, like Victorian, bungalows, and Tudors, as well as award-winning restaurants, breweries, and nightclubs. Roosevelt Road, Cermak Road, and Ogden Avenue are all considered business districts. The Depot District is the walkable city center.
Des Plaines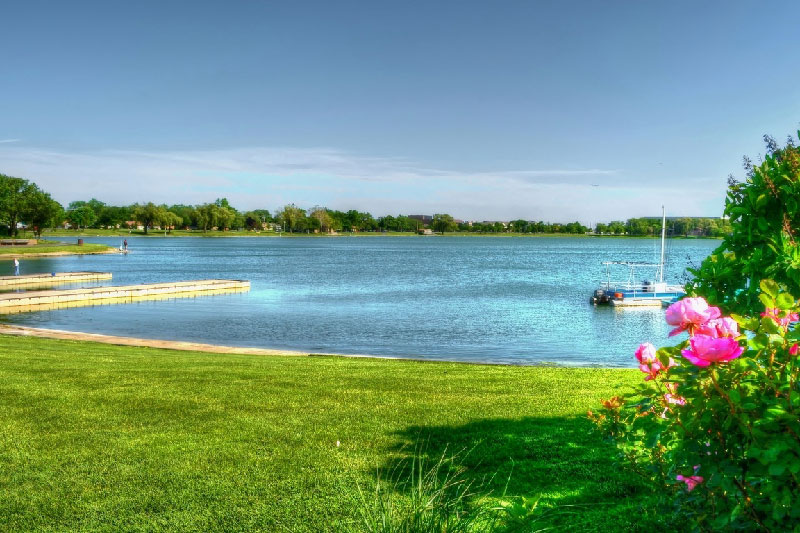 Des Plaines is a growing community about 17 miles northwest of Chicago, close to O'Hare International Airport, Metra trains, and more. The area is considered somewhat walkable, but the stretch of River Road by Miner Street and Rand Road is most walkable. The growing business industry in Des Plaines makes it ideal for people who want to ditch traveling into the city altogether. Downtown Des Plaines is also booming with new residential towers and plenty of shopping. The Cook County Forest Preserve and Des Plaines Park District also maintain hundreds of acres of parks and more than 100 miles of paved bicycle trails.
Evergreen Park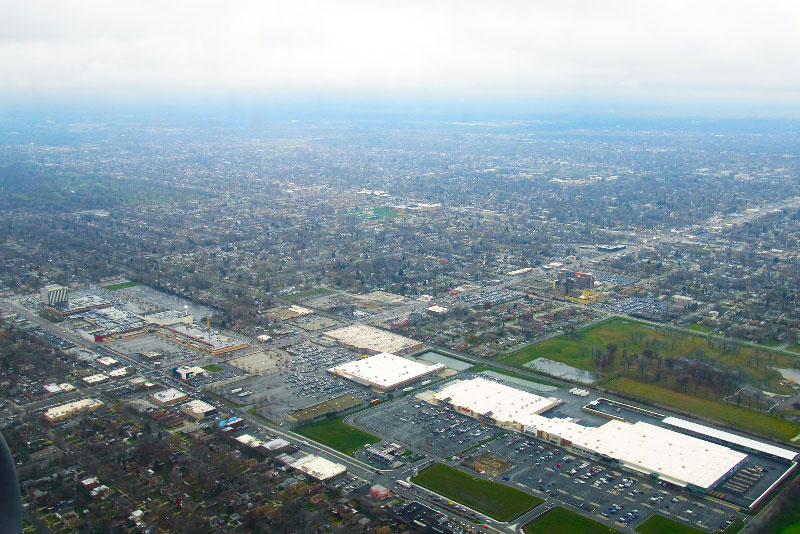 Evergreen Park is near Southwest Highway and Interstate 57, giving residents good access to downtown Chicago and the surrounding suburbs. Along 95th Street is plenty of shopping and other attractions to discover on foot. Overall, the community is somewhat walkable and most errands and activities can be done on foot. Thithi's Restaurant, Pappy's, and La Cocina Jalisciense are all popular eateries in Evergreen Park. There are also several neighborhood parks and open greenspaces for sports and recreation.
Wilmette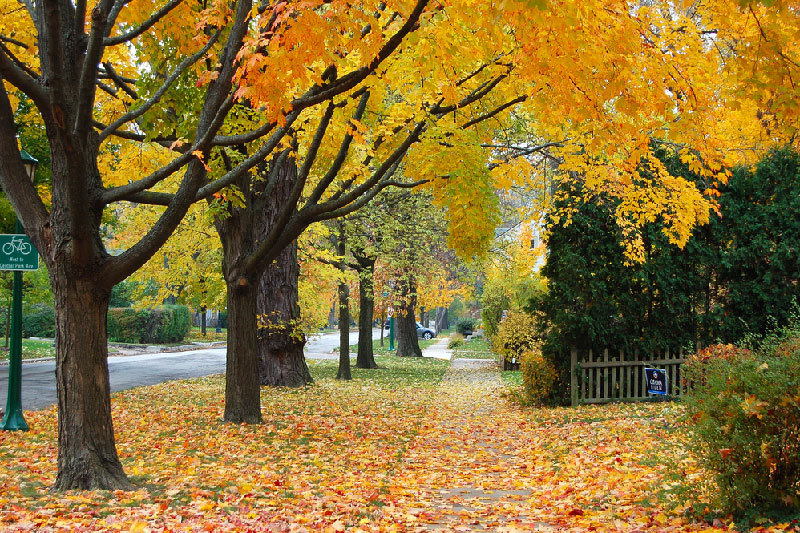 Wilmette is just about 17 miles directly north of the city along Lake Michigan. The area around Green Bay Road is largely walkable, and residents also have access to paths along the lake. WalkScore considers Wilmette to be somewhat walkable and bikeable. The community is home to a wealth of arts, cultural, and music resources, as well as the Elmwood Dunes Preserve, an acre of protected land along the lake. Wilmette has a booming dining scene with spots like Torino Ramen, The Trendy Taco, and Napolita Pizzeria and Wine Bar are among local favorites.
Wheaton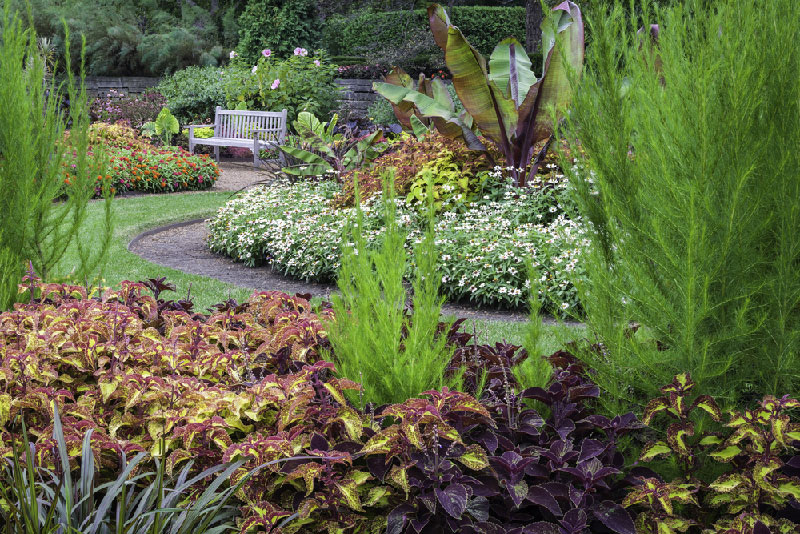 While Wheaton is technically considered a car-dependent community, it has a growing downtown hub that is easily walkable. The downtown district boasts events like Taste of Wheaton, Wheaton French Market, and the Cosley Zoo Run for the Animals. Front Street in Downtown Wheaton is currently undergoing improvements with better sidewalk accessibility, new trees, and permanent lighting. Geneva Road is one of the go-to places for foodies with Steamboat BBQ, Urban Counter, and Pa Lian.