7 Dallas-Fort Worth Suburbs With the Best Downtowns
7 Dallas-Fort Worth Suburbs With the Best Downtowns
Once a city's central business district, downtowns were the hub of activity. Although Dallas and Fort Worth have made big investments in revitalizing their downtowns, the rest of the metroplex can seem like one endless commercial center. But you can still find charming, old-fashioned downtowns in many North Texas suburbs. Here are the places you won't want to miss.
Median home sale price: $315,700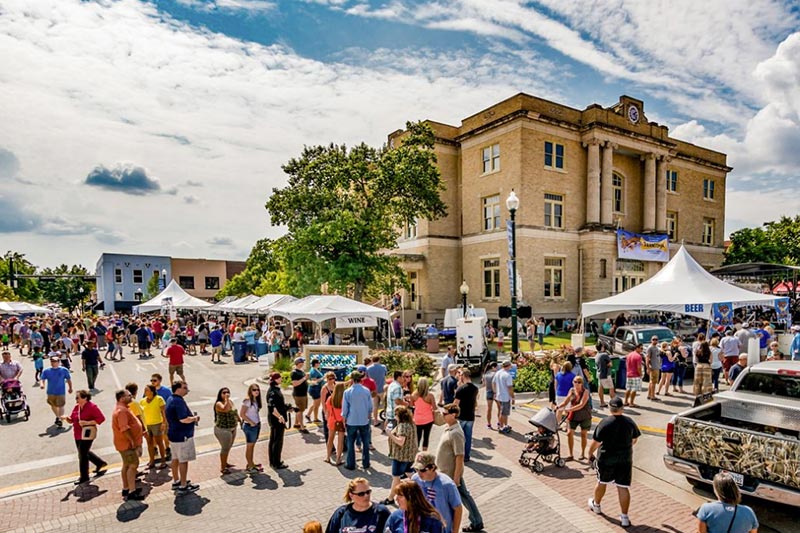 McKinney is part of the fast-growing corporate corridor in Collin County, but it's still honoring its past. Mixed-use developments like Davis at the Square preserve the traditional historic district while offering fine shopping and dining opportunities. McKinney makes its downtown more of a destination by hosting events like Arts in Bloom in April and McKinney Oktoberfest. McKinney is 33 miles from Dallas, but it works hard to be a place where you want to be for its own reasons.
Don't Miss: The McKinney Performing Arts Center, which is located at the historic Collin County Courthouse. The arts center continues to host regular public events that bring out the community. Upcoming events include a Frank Sinatra musical experience, a local pottery exhibit, and an event honoring radio programs of the 1930s.
View homes for sale in McKinney.
Median home price: $411,900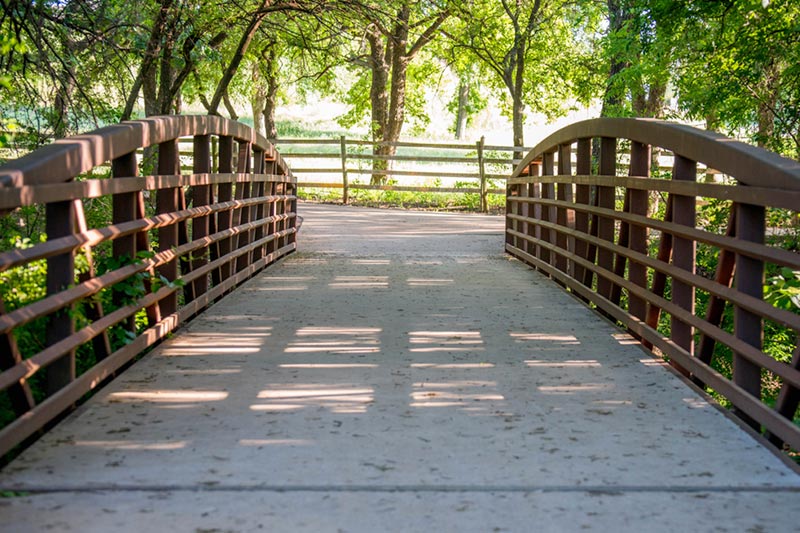 Keller frequently appears on many lists of best cities for families. It's 18 miles northeast of Fort Worth and 32 miles northwest of Dallas. The Northeast Tarrant suburb maintains a quaint downtown area, which it calls Old Town Keller. Visitors can walk from one independent venue to another, like Cafe Medi and Bronson Rock. In 2017, the city's Old Town Keller Foundation raised money to revamp the Old Town Keller downtown area, including branding, artwork, and new sidewalks. Plans for the revitalization of Old Town Keller are just getting underway, and you can expect big changes in the future.
Don't Miss: The Keller Farmers Market, which is held every Saturday from 9 am to 1 pm. The open-air market includes local produce, honey, jams and jellies, tamales, meats, and baked goods. In addition to allowing you to shop, it's a safe place for the whole family to spend some time. With live music, health and wellness demonstrations, and walking trails around the whole site, this is a great place to start your weekend.
View homes for sale in Keller.
Median home price: $305,800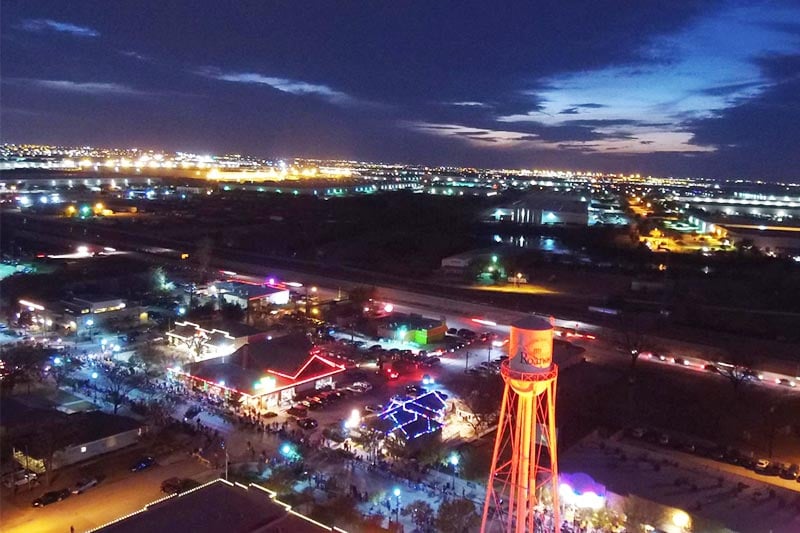 Just a few miles up State Highway 377 from Keller, Roanoke is maintaining the original charm of its historic downtown. Enjoy an excellent meal at many of the unique establishments like Reno Red's and Craft & Vine. Also, Babe's Chicken Dinner House is a classic Texan dining experience you don't want to miss. Also, the annual Celebrate Roanoke festival is free and fun for the whole family.
Don't Miss: Come out to enjoy a free concert in the community at their weekly series Evenings on Oak Street at Austin Street Plaza. All different styles of music are represented, from Beatles tribute bands to Texas country. It's where you'll find lots of your neighbors, all gathered together in Old Town Roanoke.
View homes for sale in Roanoke.
Median home price: $215,300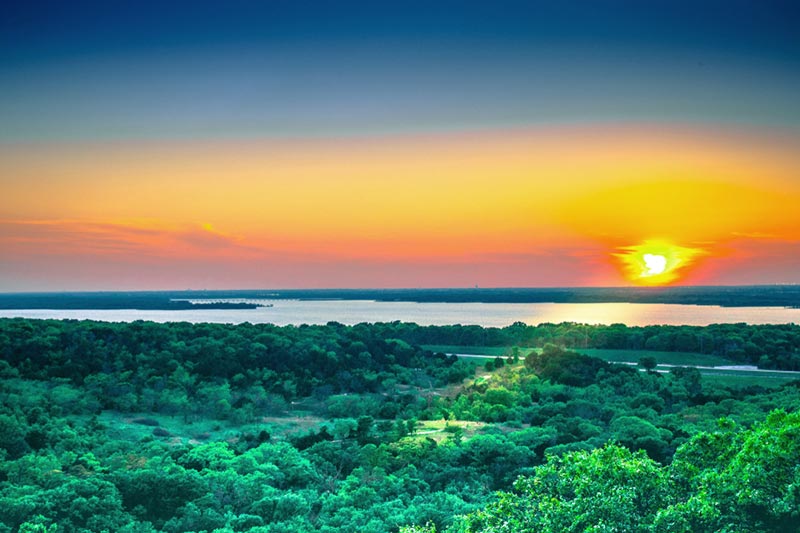 Historic Downtown Cedar Hill makes efforts to maintain the heritage of the area south of Dallas. Shop for one-of-a-kind finds at charming boutiques like Cheeky Cactus. Dine at independent restaurants full of Texan flair like Jessica's Flowers and Gifts and the White Rhino Coffee House. Historic Downtown Cedar Hill is also home to a large number of spas and salons where you can be completely pampered. Honor the history of Cedar Hill at sites like Crawford's Tornado Graveyard and at events like Country Day on the Hill. You'll be transported back to a simpler time when you spend a day here.
Don't Miss: The Dogwood Canyon Audubon Center is a part of the National Audubon Society, which is a conservation organization that protects and preserves wildlife. The Dogwood Canyon Audubon Center opened in 2011 and has 220 acres and 2 miles of hiking trails. It also has both indoor and outdoor areas for bird-watching and offers numerous activities for kids, including working with Scout troops on badges.
View homes for sale in Cedar Hill.
Median home price: $518,700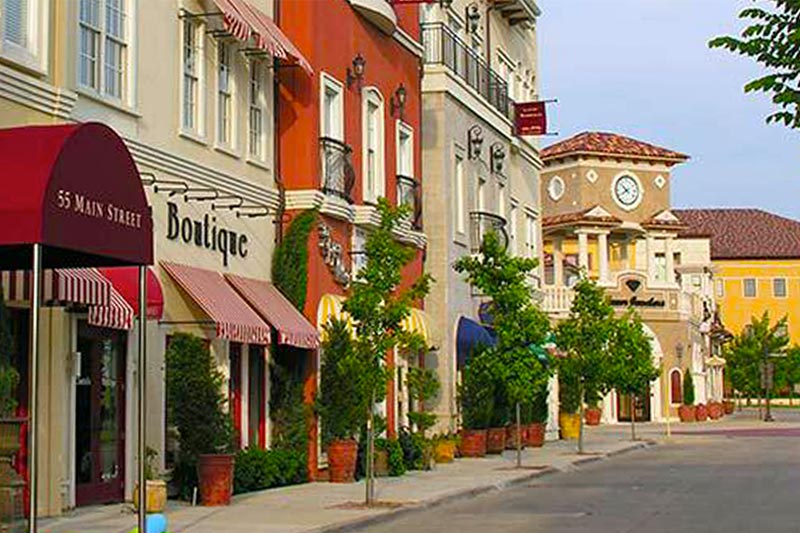 Colleyville is one of the most affluent cities in the Dallas-Fort Worth metroplex. Just south of Grapevine (and part of its school district), Colleyville is clean and charming. More than a historic district, the downtown part of town is called The Village at Colleyville. It's not only home to the city's municipal center, but it also includes shops like Milwaukee Joe's Artisan Ice Cream and restaurants like Ruggeri's Italiano Pescatore. The European-inspired design includes upscale condos, and the town square hosts parades and concerts. It's a peaceful little enclave in a small town reminiscent of an earlier era.
Don't Miss: The Colleyville Nature Center has plenty of ways to enjoy a day in nature. The Nature Center includes 46 acres, nine ponds, 3.5 miles of trails, and parks and rest benches. There's a playground for the kids and an outdoor amphitheater, where sometimes live music acts perform.
View homes for sale Colleyville.
Median home price: $271,100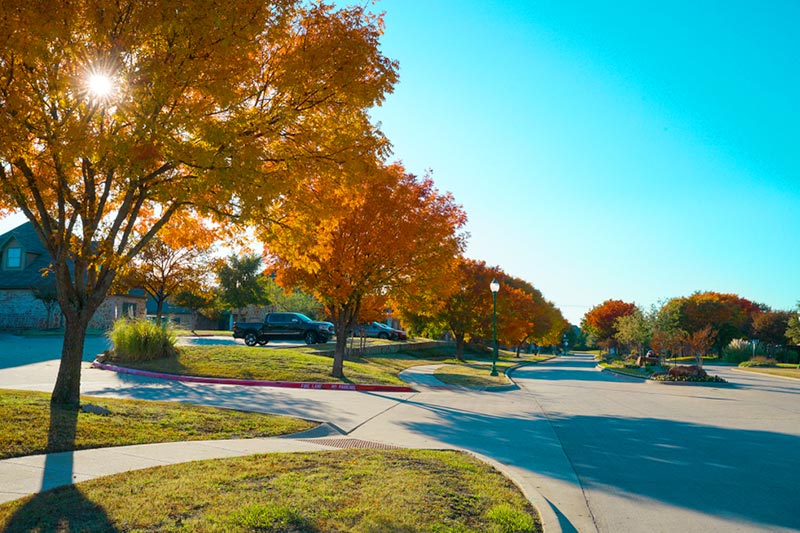 One of the fastest-growing suburbs in the DFW area, Wylie is adding to both its population and its total land area. But the one constant is the city's commitment to its historic downtown area. In Downtown Wylie, you'll find century-old buildings, Olde City Park, and shops and restaurants alike. Come down to Ballard St. for activities like the Pedal Car Race, which supports the Special Olympics; Bluegrass on Ballard, a 4th of July celebration; and the annual Wylie Arts Festival. It's hard not to fall in love with the old-school charm of this small town 28 miles northeast of Dallas.
Don't Miss: In-Sync Exotics is a place to see exotic animals in a much more up-close-and-personal way than at the zoo. Big cats like tigers, mountain lions, and ocelots are housed at this sanctuary, which serves as a rescue facility. It's a great place to see exotic animals, though visitors with small children should be aware that a horse and goats also roam the property.
Median home price: $197,700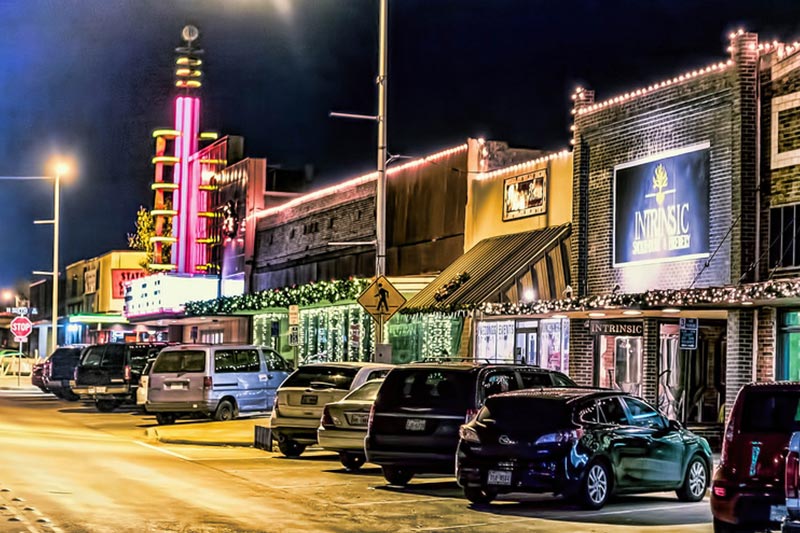 If you want a glimpse of what Texas might have been like in the past, come to Downtown Garland. Here you'll find hometown specialty shops and locally-owned restaurants. Dine at independent eateries like Paw Paw's Sweet Shop and Cafe or the Main Street Deli. Shop at boutiques like Trims & Treasures or Alston's Antiques. You're only 20 miles east of Dallas, but you'll have a great time on the square in Downtown Garland.
Don't Miss: While you're in the area, stick around for events like musicals or concerts at the Granville Arts Center and Plaza Theatre. The city of Garland presents several regular events at this facility, including the Garland Civic Theatre, the Garland Symphony Orchestra, and Garland Summer Musicals. You don't have to go to Dallas to soak up some culture.