A First-Timer's Guide to Surviving Lollapalooza in Chicago
Editors Note: This post has been updated to show the most accurate information as of 2018.
Every summer, music fans from across the country flock to Chicago for some of the biggest names in the business. Lollapalooza will return to Chicago's Grant Park Thursday, August 2nd -Sunday, August 5th for its 27th year. With major headliners that include Bruno Mars, The Weeknd, Arctic Monkeys, and Logic (just to name a few), one can expect an epic adventure filled with dancing, singing, and rocking on for you and 400,000 of your closest friends.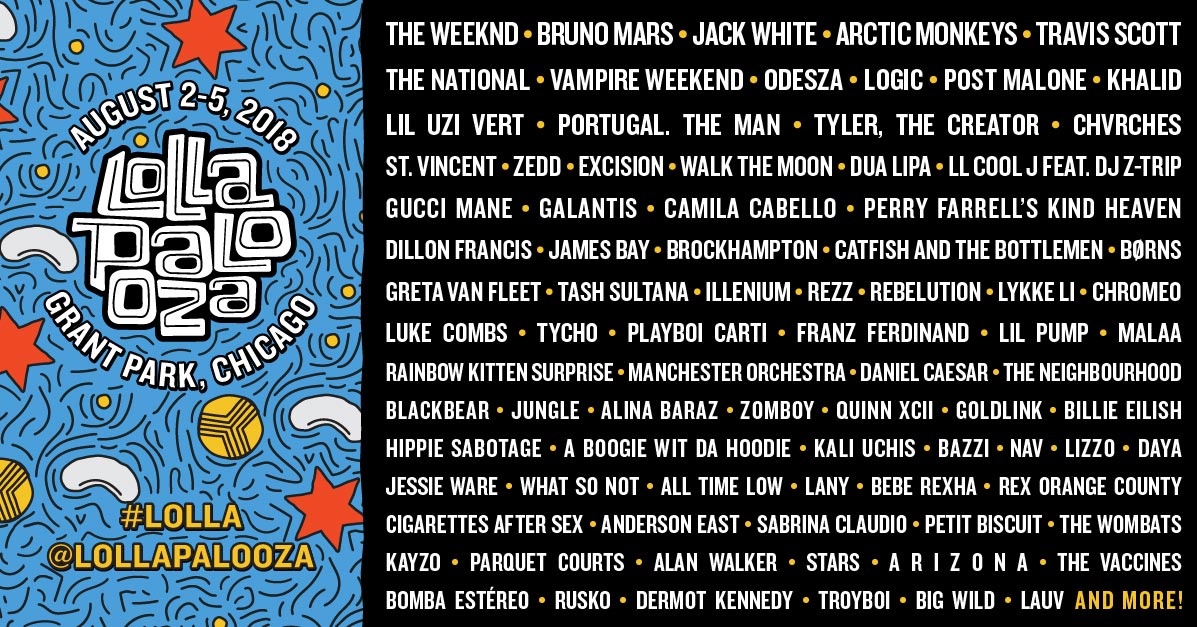 While the music may have been what brought you to the Midwest's largest city, you would be doing yourself a disservice by not experiencing some of the wonderful things Chicago has to offer. Between the architecture, beaches, parks, and museums—not to mention the world-renowned food and drink options—there's plenty to enjoy in the Windy City outside festival grounds.
Where to Stay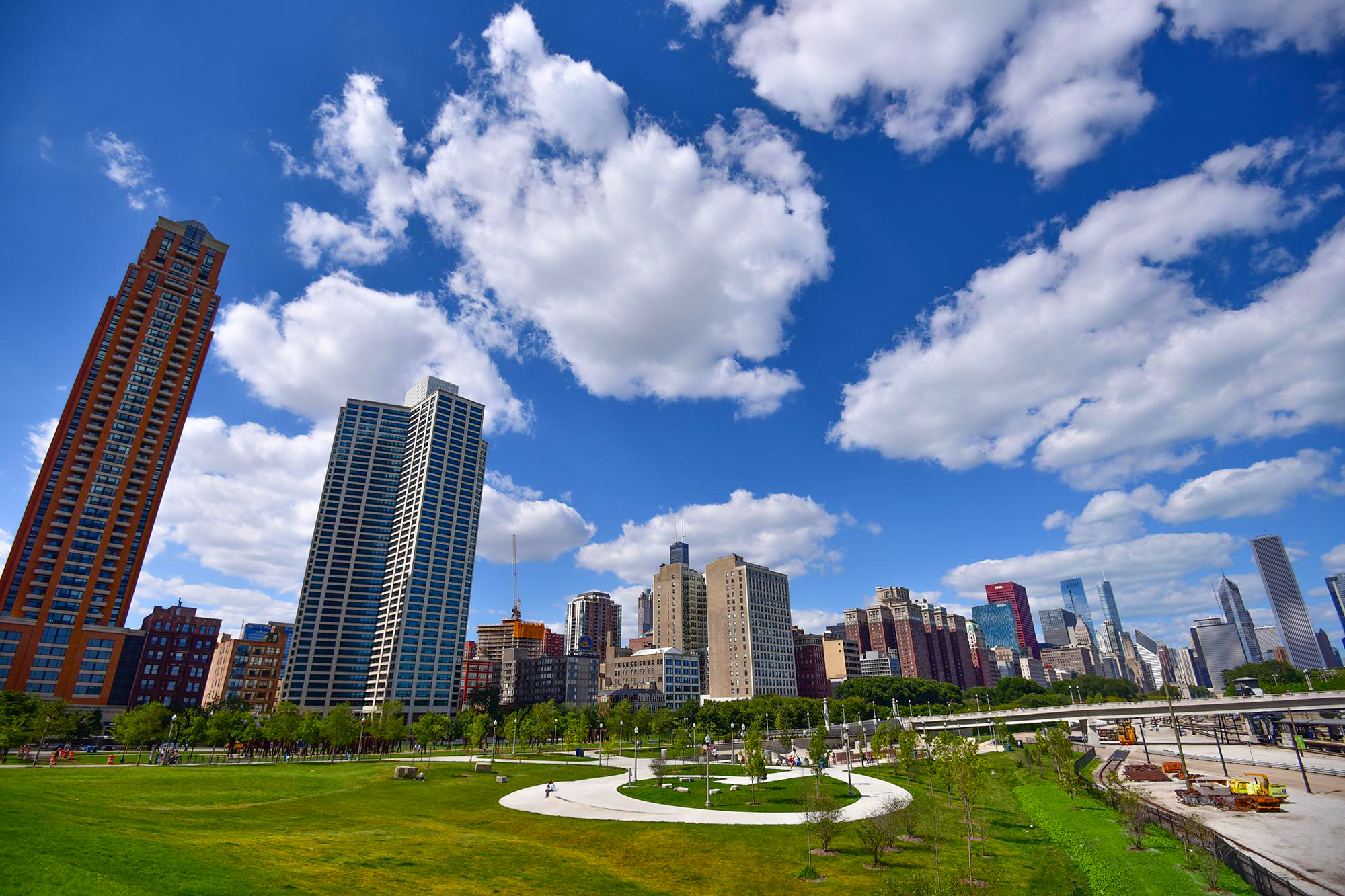 With a population of 2.7 million comes congestion, traffic, and hefty rideshare surge charges. To help alleviate the frustration of getting to and from the city, look for lodging in one of the local neighborhoods around Grant Park. Chicago's South Loop, West Loop, and Near North Side all offer great amenities and are within a couple of miles of the park. Festival goers staying in the South Loop can choose to either walk to the Congress entrance or take public transportation, such as the 18th Street Metra stop. Attendees opting for the West Loop or Near North Side will more than likely want to go with public transportation. For the former, catching the CTA Bus No. 7 at Harrison and Morgan is an easy and affordable way to get to and from the fest. The CTA Bus No. 850 at Michigan/Ohio and No. 3 at Fairbanks and Erie offer the same ease and convenience to those staying north of the river.
Downtown Chicago Restaurants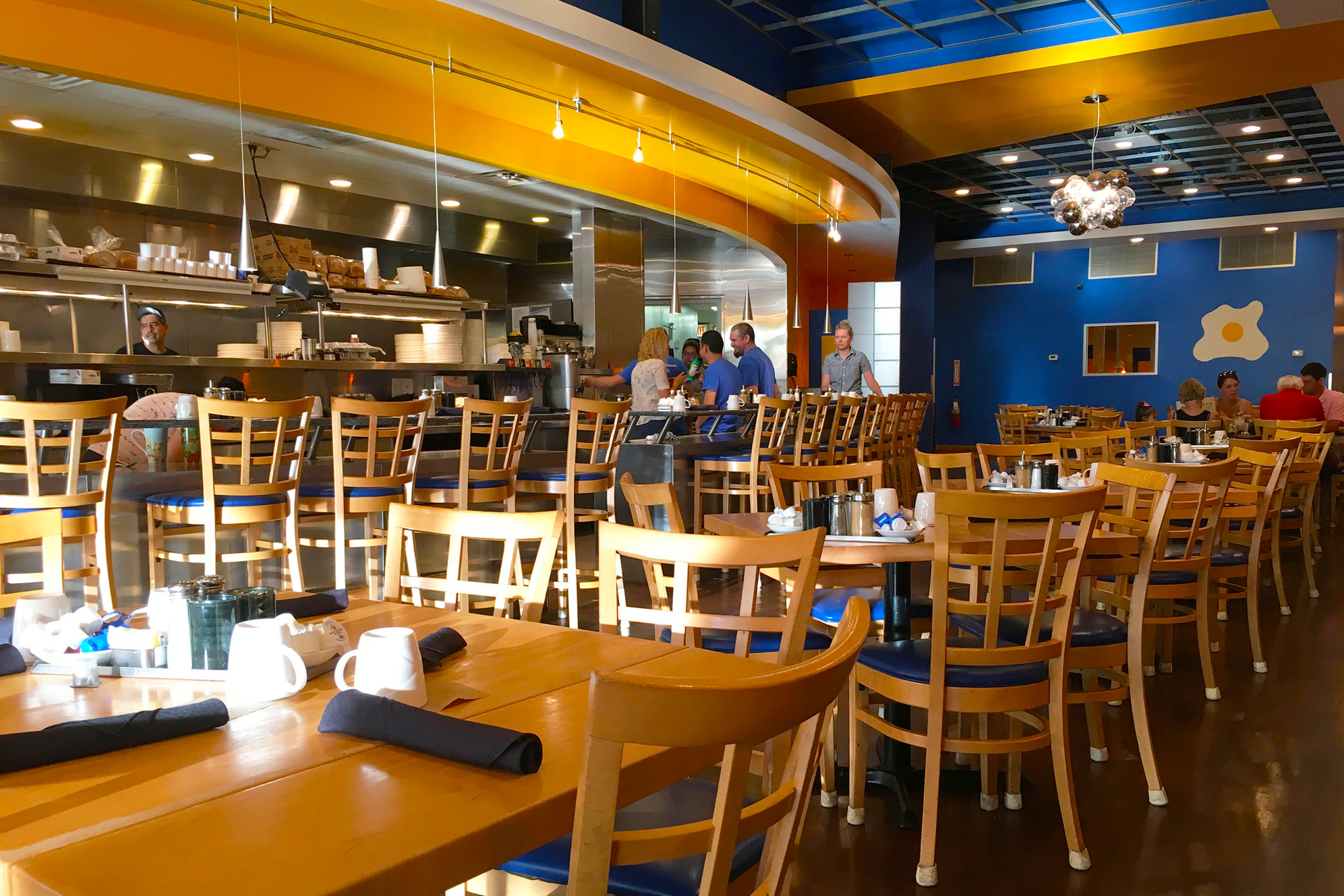 Since most big-name performers aren't scheduled till early evening, you'll have plenty of time to start the day off right. For an upscale take on classic dishes, check out Yolk, a popular option with locations in the South Loop, West Loop, and the Near North Side. Other quality choices include Chicago Waffles, located in the South Loop on the famous Michigan Avenue, and Brunch, a popular - you guessed it - brunch restaurant located in River North.
If it's too late for breakfast, then there are plenty of great lunch options near the festival. The Scout Waterhouse + Kitchen and Flo & Santos, conveniently located across the street from each other in the South Loop, offer an impressive beer menu and signature food items, such as foot-long grilled cheeses and pierogis. In the West Loop, head on over to Little Goat for some tasty grub on their outdoor patio. Do you consider yourself more of a Ron Swanson-esque carnivore? Then Green Street Smoked Meats, located just a few blocks from Fulton Market, is the place for you. For those wanting the stereotypical Chicago food experience, look no further than Lou Malnati's Pizzeria. Home to Chicago's quintessential deep-dish pizza, with locations in River North, South Loop, and the Near West Side, you can never go wrong with a slice at this Chicago institution. If you want to take a break from the action and check out one of these restaurants, don't worry about getting back in - you're allowed to re-enter the festival three times per day.
Chicago Sights & Attractions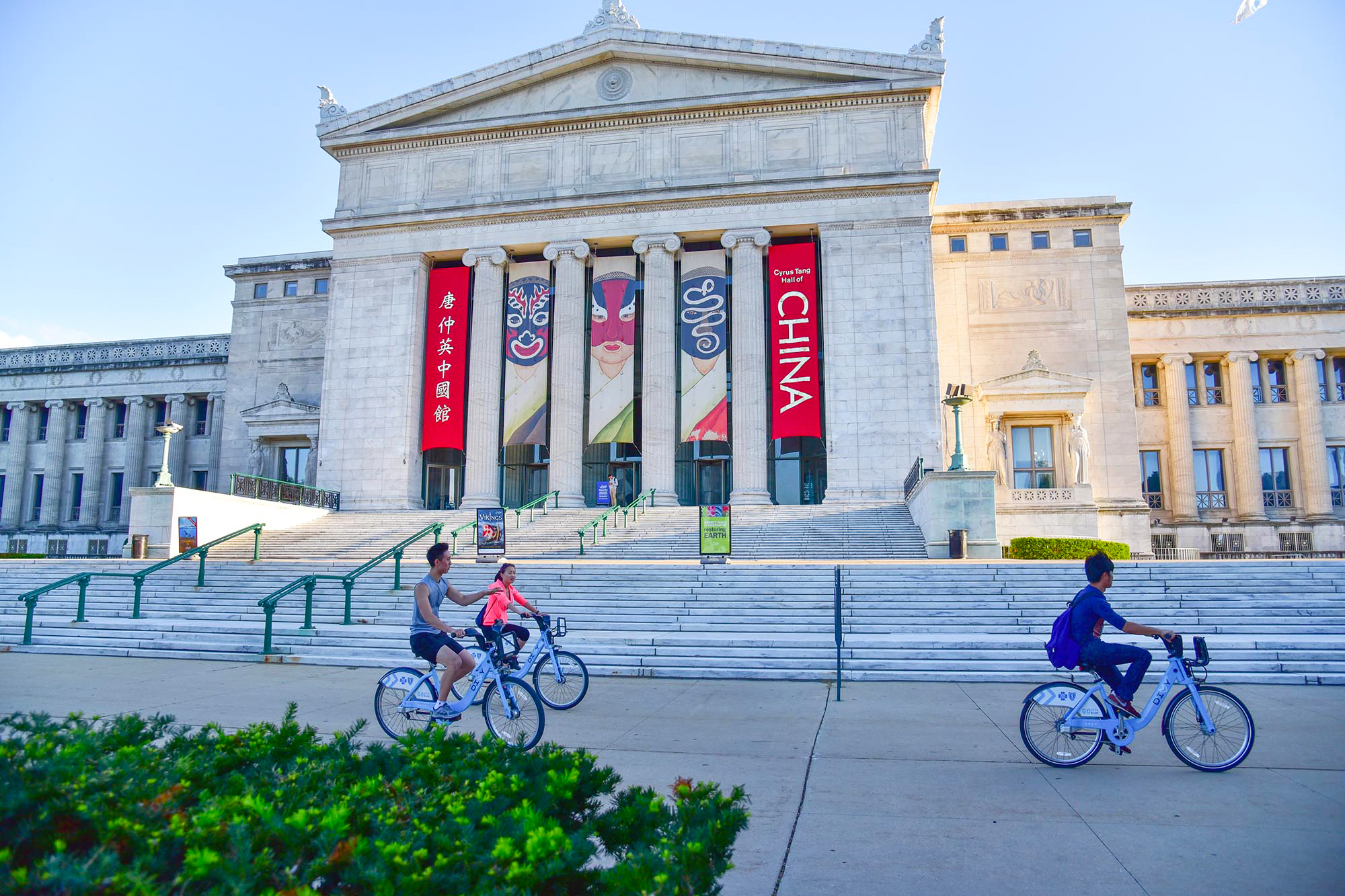 Once you fill your stomach, it'll be time to explore the sights of Chicago. Depending on your interests, budget, and your favorite artist's set time, there are a myriad of options to choose from. Does your ideal summer day consist of catching rays and taking a cool dip in the lake? Consider checking out Oak Street Beach in the Gold Coast or North Avenue Beach in Lincoln Park. More of a history buff? The Chicago History Museum in Lincoln Park is perfect for you. If stars, marine animals, and dinosaurs tickle your fancy, head over to the Museum Campus and explore the Adler Planetarium, Shedd Aquarium, or Field Museum, which is home to the largest, most complete T. Rex skeleton ever discovered. If beer, peanuts, and the crack of Anthony Rizzo's bat sound more appealing, hop on the Red Line 'L' north to Wrigleyville's Addison stop and check out Wrigley Field, one of the most iconic venues in professional sports (Cubs play at 1:20pm 8/3, 8/4, 8/5, 8/6). Sorry South Siders, the White Sox will be out of town.
What to Expect at Lollapalooza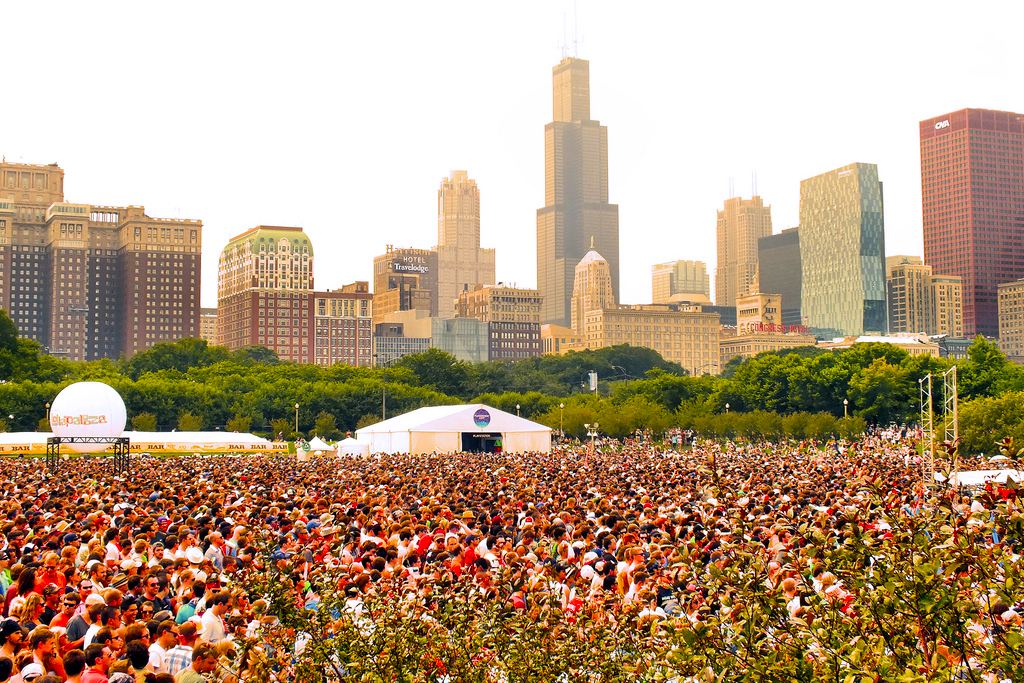 Lollapalooza is an absolute blast, but like anything in life, failing to prepare can lead to a less than desirable outcome. First things first, check the weather. August is the second-hottest month in Chicago and temperatures can easily reach 90+ degrees. Opt for light, breathable materials and avoid heavy fabrics such as flannel and denim. Hats, sunglasses, and ponchos are definitely recommended. Seating options are limited at best, so wear shoes that you can comfortably stand in for hours. While you may be tempted to wear that trendy new top you just bought, try going with something that you won't mind getting dirty or potentially ruined.
For obvious reasons, be sure to apply sunscreen and hydrate throughout the day. Small bags such as a Camelbak or a simple drawstring bag are great for carrying all of your belongings without weighing down your pockets. Just be sure to go over what you can and cannot bring into Lollapalooza. Nothing ruins a good time faster than not being allowed in by security. A complete list of allowed and prohibited items can be found on the Lollapalooza official website.
Once inside the festival's gates, it's easy to become separated from friends. Cell service is poor, so you'll more than likely be unable to send or receive texts, calls, or access the internet. Downloading the schedule beforehand to your phone, determining which acts you want to see, and setting meeting spots during and after the festival can help prevent you or your friends from losing each other. Additionally, bringing a portable phone charger, unopened water bottles, and writing your hotel address / friends' numbers on a piece of paper can all help to create a positive experience.
Lollapalooza Vendors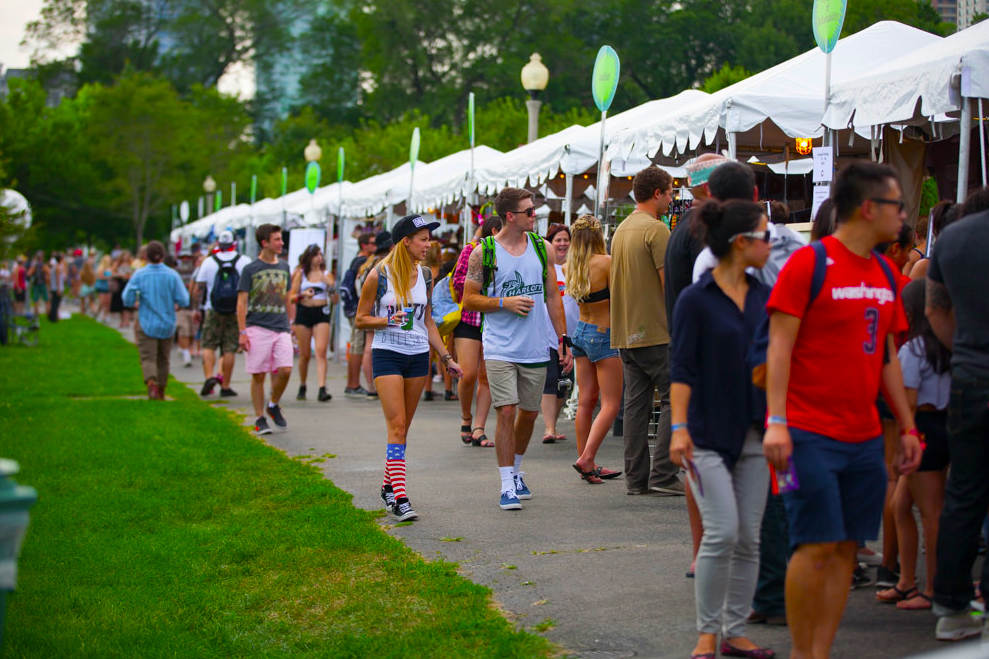 Lollapalooza offers an impressive array of food options in its own little 'Chow Town', including many Chicago favorites. For a classic burger-and-fries meal, Chicago's famous Billy Goat Tavern (their Lower Michigan Avenue location is known for being the former haunt of Bill Murray and Dan Ackroyd) will have a spot in Chow Town. Local favorites will also be well represented, including the unashamedly hearty Kuma's Corner, the light and refreshing fare of The Goddess and Grocer, and the classically inspired yet inventive Tallboy Taco.
When you have some downtime between sets, head over to the Lolla Market to grab your favorite artist's t-shirt, a new addition for your art collection, or an eco-friendly accessory from Chicago-based company Souldier.
Most importantly, have fun and enjoy the music.