A Guide to Chicago's Open House Architecture Tour
A Guide to Chicago's Open House Architecture Tour
For just one weekend in October, many of Chicago's hidden architectural treasures open to the public, allowing out-of-towners and Chicagoans alike to experience artistic splendor and groundbreaking design the city is known for. The Chicago Architecture Center's Open House Chicago, which runs from Oct. 13–14, began in 2011 as part of a larger event that started in London some 26 years prior. Organizers began with the noble idea that everyone, not just the few, should have the opportunity to explore a city's most interesting buildings not typically open to the public. That one weekend in London has now expanded to 42 cities across six continents.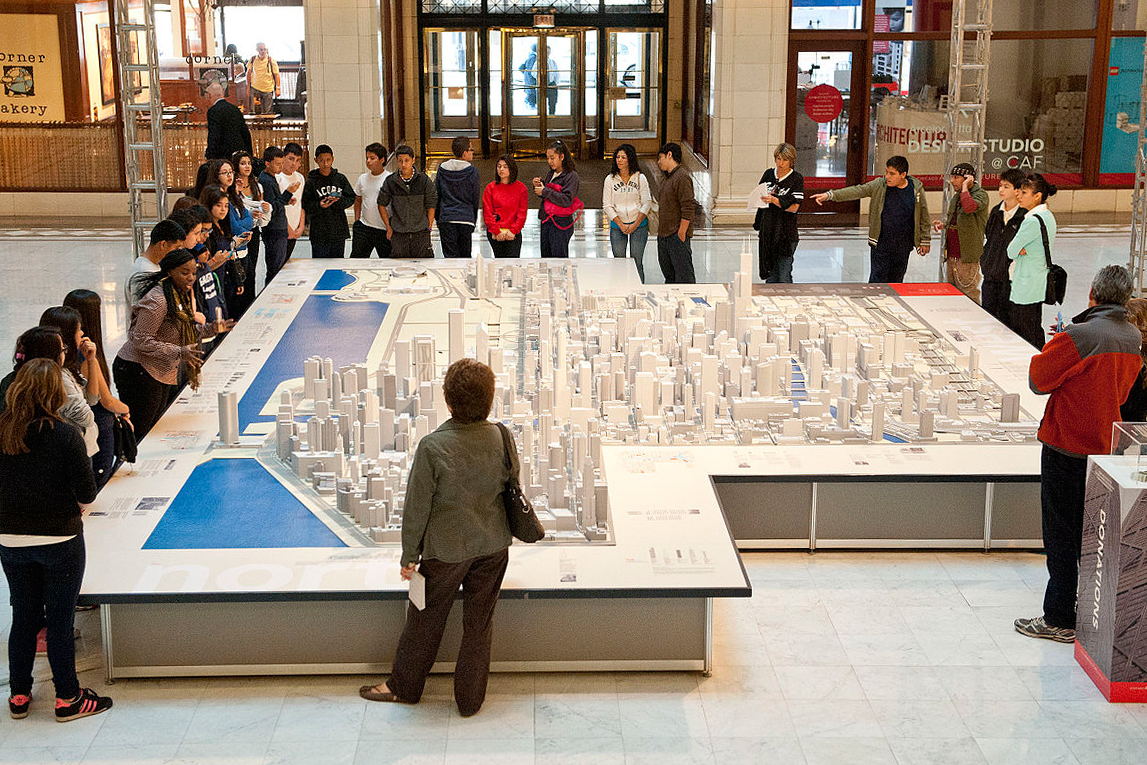 It's obvious that Chicago would be included in this worldwide celebration of architecture. Throughout its history, the city has been a global showcase for architectural innovation. After the Great Chicago Fire of 1871, the city experienced what was, at the time, the most explosive growth of a metropolitan area in the planet's history, growing from under 300,000 in 1870 to over 1.7 million by the end of the century. This led, notably, to the invention of the skyscraper, building vertically rather than horizontally, to make efficient use of limited and pricey real estate (you're welcome, rest of the world). Pioneering urban architects like William Le Baron Jenney, Daniel Burnham, and Louis Sullivan helped define a style that became known at the Chicago School. That style was later revolutionized by Mies van der Rohe's skyscraper designs, which featured tube-frame construction and slick glass and metal exteriors. Visitors to the Chicago Architecture Center, in its new digs at van der Rohe's One Illinois Center, can explore this fascinating history further at its museum and archives.
I've attended all seven years and the only regret I've had is not having enough time to see more. With so much to explore throughout this vast city, it can be difficult—especially for out-of-towners—to know where to start. What follows are some of the neighborhoods with the biggest concentration of Open House sites, including easily walkable clusters in the Loop and some farther-flung sites for those really looking for an adventure.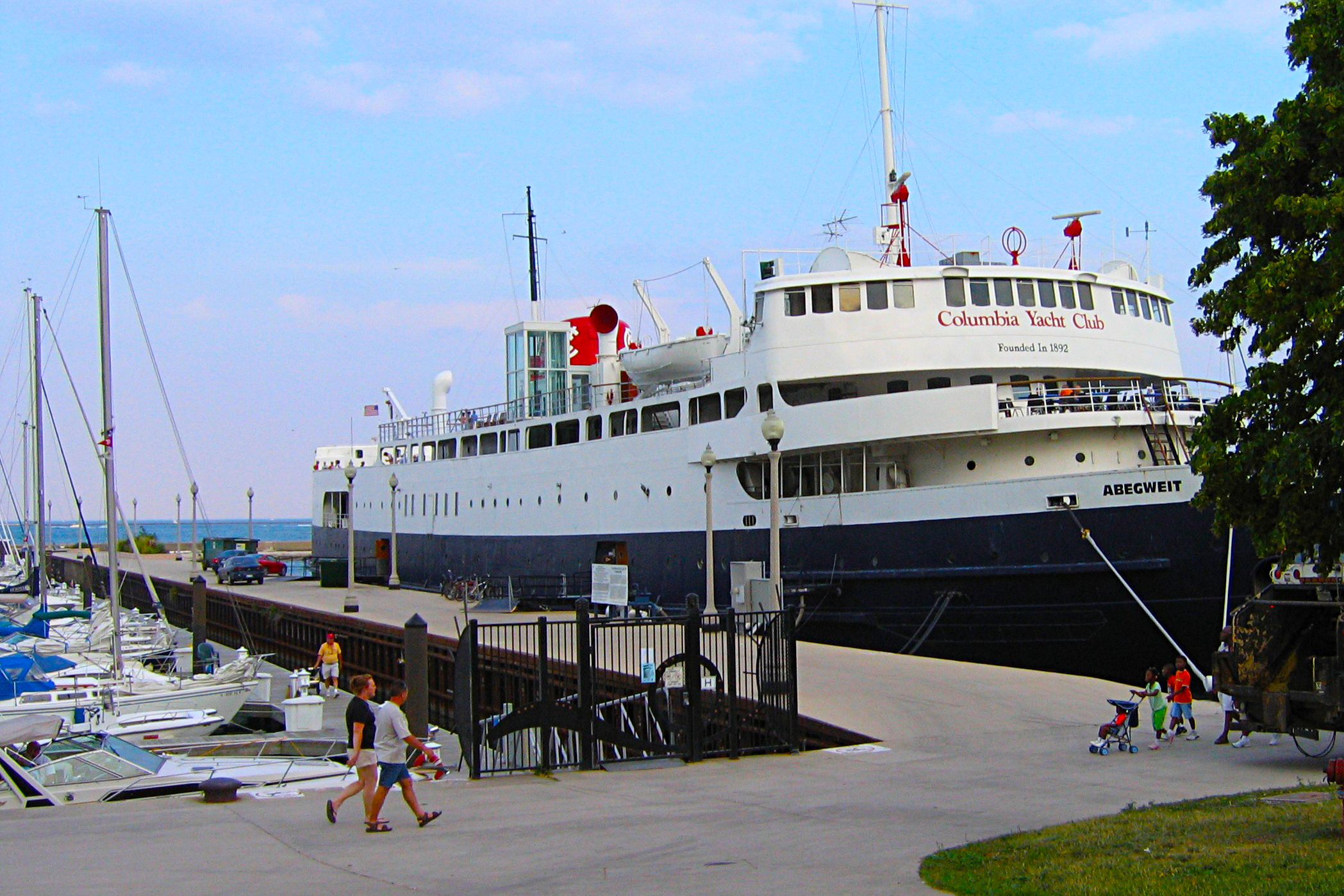 Columbia Yacht Club
While not exactly architecture, this historic ship serves as the storied club's headquarters. Known formerly as the MV Abegweit, this Canadian boat spent its previous life as a ferry for train cars and locomotives. In addition to serving as the club's headquarters, there is also a lavish dining room and private event space offering beautiful views of the lake and skyline.
Federal Reserve Bank of Chicago and Money Museum
Graham, Anderson, Probst and White—a firm led by Ernest R. Graham, a colleague of Daniel Burnham—completed this imposing building in 1922. It was a busy time for the firm as their other famous contribution to Chicago architecture, the Wrigley Building, was also under construction at the time. Be sure to check out the thoroughly unique Money Museum as well as the enormous Great Hall, a part of the building almost never open to the public.
Natural Resources Defense Council - Civic Opera House
Housed in the famous Civic Opera House, the offices of Natural Resources Defense Council make a bold statement proclaiming that Chicago architecture and design are not stuck in the past. This is a personal favorite of mine, as it is said to look like a chair with its back facing east towards New York. Designed by Studio Gang, this office is notable as being LEED Platinum certified as well as the first commercial office space in the world to receive certification from the Living Building Challenge.
Seventeenth Church of Christ, Scientist
Amid the dizzying skyscrapers of the Loop sits a stunning, six-sided modern church. Designed and built in 1968 by Harry Weese, famous for his Brutalist Washington D.C. Metro stations, the church serves an important role as a place for spiritual reflection for its congregants. Pay special attention to the careful use of natural light in this relatively windowless building.
LondonHouse Chicago
A fine place to end a day of touring the Loop. This beautiful building blends elements of Art Deco and Neoclassical design into a unique, mixed-use building. Spend time admiring the ornate lobby with its stylish light fixtures while waiting for your elevator car up to the 21st floor bar and lounge, where you can relax with a lite bite or cocktail after an afternoon of touring Chicago's most impressive sites.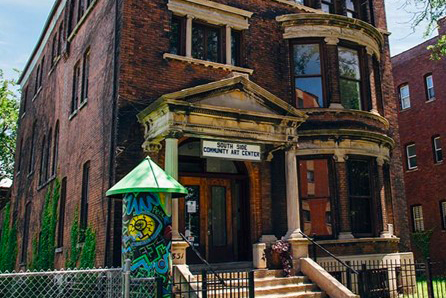 South Side Community Art Center
The soon-to-be-renovated South Side Community Art Center is a major hub of artistic activity and has showcased the work of famous area artists since 1940.
The Forum
This theater was a center of activity in Bronzeville, from political gatherings to performances of all types. Cinephiles will recognize it from 1973's Best Picture "The Sting." Definitely see this building now as promoters and community activist begin a much-needed restoration of this South Side landmark.
Bronzeville's Ebenezer Baptist Missionary Church
With its vaulted worship space and stained glass windows, this church is widely considered to be the birthplace of gospel music.
First Church of Deliverance
This beautiful church—designed by Illinois' first licensed African-American architect, Walter T. Bailey—evokes a decidedly different streamlined style.
Bonus: St. Benedict the African Roman Catholic Church
Slightly to the southeast of Bronzeville in Englewood, visitors marvel at lush vegetation and arched ceiling of St. Benedict the African Roman Catholic Church—maybe the most eye-catching church on the tour. The nearby Yale Building, built for attendees of the 1893 Columbian Exposition, often surprises visitors with its vast atrium, bright yellow walls, and abundant plant life.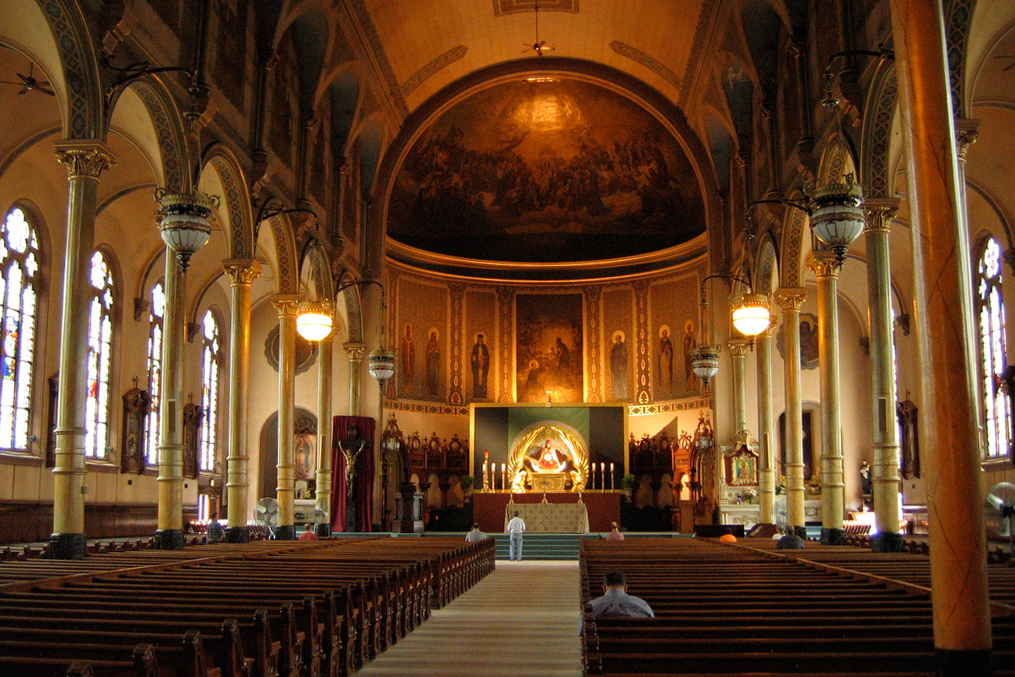 Norwegian Lutheran Memorial Church
Logan Square's Norwegian Lutheran Memorial Church is recognizable to all the neighborhood's residents though few have been inside this remnant of the neighborhood's Norwegian heritage.
Stan Mansion
This spectacular mansion on Kedzie stands out even among its stately neighbors. Drop and see this opulent urban palace and explore room after surprising room.
Metropolis Coffee Roasterie
This repurposed factory space is an excellent example of how Chicago architecture evolves to suit a diverse population's changing needs. Enjoy the impressive river view with an espresso or a beer from fellow tenant Metropolitan Brewery.
Bonus: St. Stanislaus Kostka Roman Catholic Church
In Pulaski Park, right outside Wicker Park, stop by St. Stanislaus Kostka Roman Catholic Church to see this church that is so important to Chicago's Polish community that an interstate was diverted to save it.
Off the Beaten Path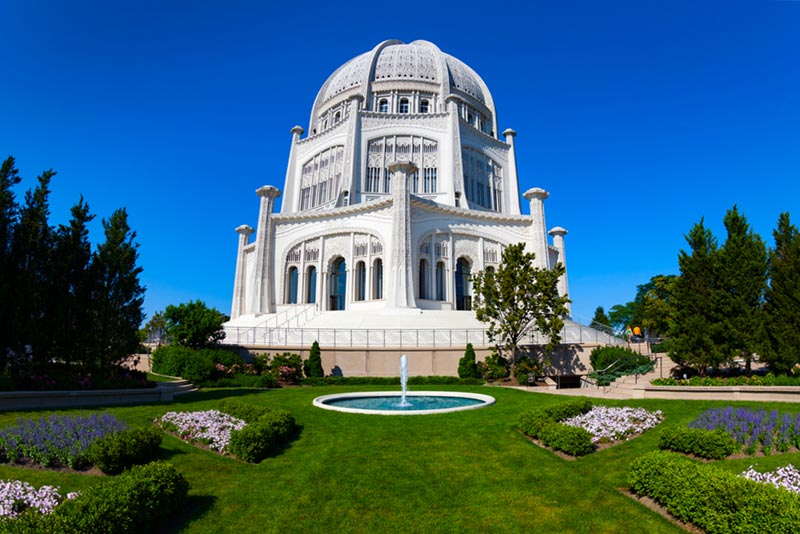 The Bahá'í House of Worship
This rare and beautiful temple in Wilmette is one of only 10 such temples world wide. This gleaming white temple with its Arabesque style is one of the most beloved structures in the region. It's only a short drive from Chicago and is also easily accessible for cyclists via the lakefront bike trail system.
New Mount Pilgrim Missionary Baptist Church
This classic church in West Garfield Park is an interesting example of a new congregation repurposing an historic church. When the Roman Catholic congregation sold the building in 1993, the archdiocese removed the centerpiece stained-glass window. A somber, new stained glass window was added in 2001, imploring congregants to remember the horrors of the slave trade.
Catholic Charities Father Augustus Tolton Peace Center
Housed in the historic Austin State Bank Building this new-for-2018 Open House stop has been added-on and repurposed several times. As such, it is an electric mix of well-preserved architectural styles from different eras.
Optimo
Another new and unique addition to the 2018 roster, this tiny factory in Beverly designed for Chicago's only custom men's hat maker was designed by Skidmore, Owings & Merrill and just recently completed. The space is working museum of centuries hold hatmaking methods and technologies.