Phoenix Local Life
A Guide to Gilbert's Family-Friendly Neighborhood Events
Named as one of the best cities to live, Gilbert has been attracting families for some time now.This suburb of Phoenix was practically built with young families in mind, boasting high-ranking safety scores, affordability, and prosperity. And as the city continues to attract a wide range of residents, families flock to the area to enjoy its community events that bring the entire family and neighborhood together, creating the ultimate in hometown appeal.
There are many family-friendly events that occur throughout the town (many in the same neighborhoods). In order to take advantage of where you can find the neighborhoods with the most community activities and town spirit, here's a list.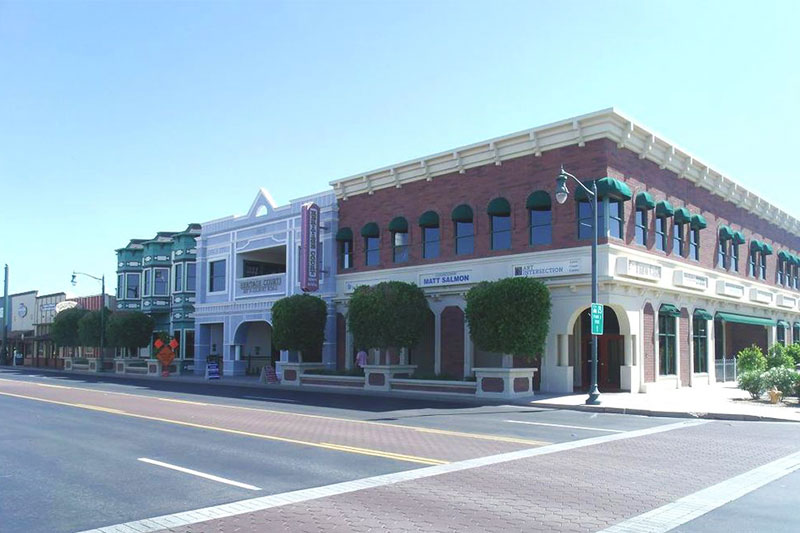 Downtown
Not far from Downtown Gilbert, which is also known as the Heritage District, residents can find many lively events happening within the neighborhood. Most notably is Gilbert Off the Street Art and Music Festival. The event is filled with live music, street performers, kid-friendly activities, food trucks, and craft vendors. Residents can also browse chalk murals done by local artists. Other fun family-friendly events in the area include a Downtown Concert Series, Veterans Day Ceremony, Gilbert Days Events, Gilbert Youth Fishing Day, and Riparian After Dark.
A smaller and quaint neighborhood adjacent to the Higley High School, Pecos Manor is where families can choose from homes built between 2005 and 2013 with prices between the high $200s to mid $300s. A short drive west or east on Pecos Road gives residents access to shopping and dining options as well as a dozen local and pocket parks.
Most residents can sit on their porch and enjoy the fireworks display during Gilbert's July 4th Celebration or head to the festival to enjoy food trucks and live music. The neighborhood also comes alive every Friday night during football season when residents cheer for the Higley Knights.
Featuring reasonably-priced midsize homes, the well-established community of Settlers Point continues to attract interest from homebuyers, thanks to estate-sized lots, reasonable prices, and a prime location. Pristine homes priced between the mid $200s and mid $400s can be found in a wide range of styles throughout the neighborhood. For those who like to be close to the action with amenities at your fingertips, this location is ideal.
Located near the popular Gilbert Town Square, a sprawling mixed-use hub with restaurants, shopping, and a cinema, the neighborhood hosts the Gilbert Town Square Festival where every Friday there's a changing line-up of 10 to 20 food trucks offering a variety of dinner options the whole family can enjoy. The neighborhood is also near Gilbert's Global Village Festival, which brings neighbors together in a friendly and educational setting, allowing them to learn more about other cultures through forms of dance, music, children's activities, arts and crafts, and ethnic foods.
If you love nature and want to attend events celebrating the wild west, then this neighborhood will be right up your alley. Events like Gilbert Rodeo Days, allow residents to celebrate the town's rodeo history and culture.
Although it's a few minutes away from the heart of Gilbert, Summerfield Place is an affordable neighborhood with homes priced between the low $300s and mid $400s. Providing a variety of amenities within the subdivision, Summerfield Place residents have access to a large amount of greenspace—perfect for picnics and family gatherings.
For a master-planned community that feels as though everyday is a planned event, Agritopia has plenty to offer thanks to its communal gardens, on-site farm-to-table restaurants, and a hands-on approach to living off the land. This community has won the hearts of many as it's one of the most progressive and inspiring communities in Gilbert. Agritopia offers a variety of home styles and prices (between the low $300s and high $600s) to match most budgets .
Agritopia turned their farmers market into a party with live music on the patios of Garage East and 12 WestBrewing Company. This lively event is perfect for residents of all ages, and the event supports local vendors offering the freshest produce and homemade products. They also have seed sales, farm tours, Kids Day at the Farm, cooking and painting classes, and U-Pick Peach, Apple, and Citrus Days, allowing patrons to handpick from the orchards as a fun family activity.