Los Angeles Local Life
A Neighborhood Guide to Los Angeles Beer Week 2018
Los Angeles officially kicks off its 10th Annual Beer Week festivities on Saturday, June 16 at the Los Angeles Center Studios in Downtown LA. Presented by the Los Angeles Brewers Guild, this year's LA Beer Week will host over 80 local craft breweries as well as the largest showcase of independent breweries within Los Angeles County. In addition to the fest's massive list of brewery participants, the event will also include a rich lineup of food vendors and live music. The event goes from June 16 to 24.
Check out this list to see what's going on in LA's neighborhoods each day of LA Beer Week 2018.
Saturday, June 16 - Downtown LA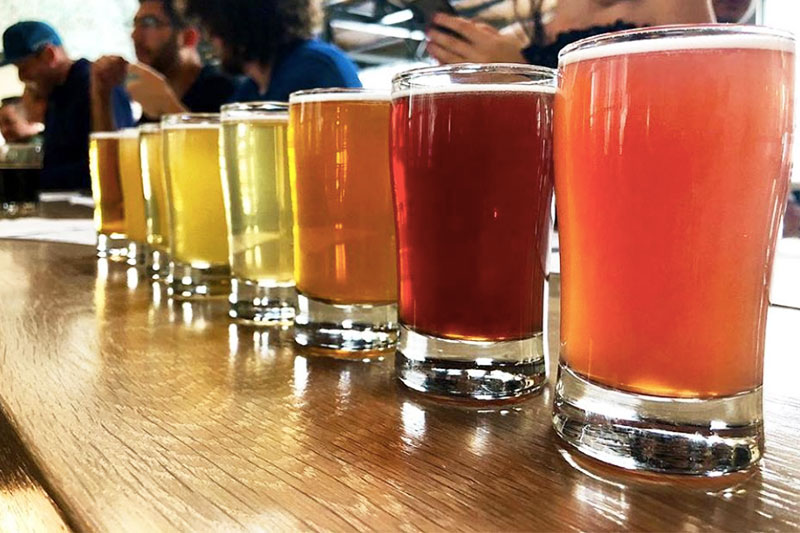 After LA Beer Week's official opening event at the Los Angeles Center Studios, Mikkeller Bar in DTLA (downtown Los Angeles) will host its exclusive tapping of the Florence keg at 5 p.m. The Florence keg is a Belgian-inspired wheat ale crafted from American malted barley, and it's the first keg from Vermont's Hill Farmstead Brewery to ever be tapped in LA, so come and be a part of this rare beer moment in history.
Sunday, June 17 - Van Nuys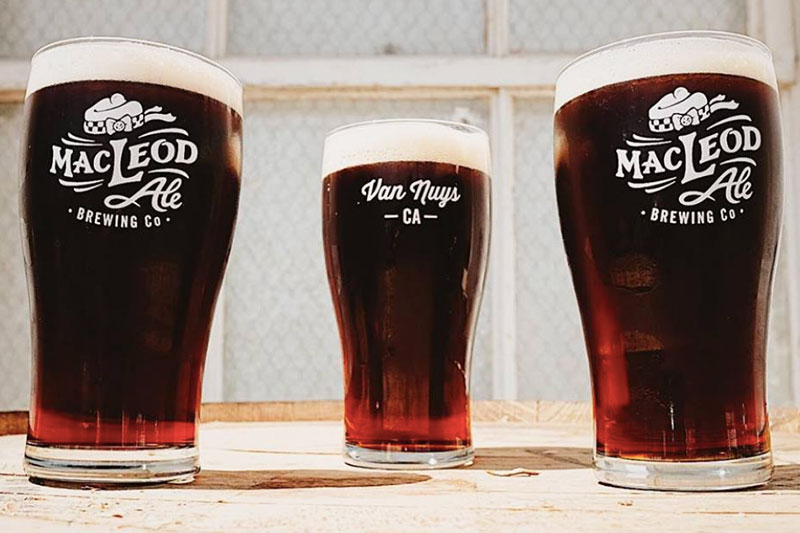 Other neighborhood: Koreatown
If you're out celebrating Father's Day or just want to explore the brewery scene, then head to Van Nuys at noon to celebrate the 4th Anniversary Cask Ale Festival hosted by Macleod Ale Brewing Co. The event will feature more than 20 cask ales from over 20 Southern California breweries as well as food trucks and live music. Guests also get to take home a souvenir glass and bottle opener.
Later on in the day, head to Koreatown for Southland Beer's Cross-California Collaborations from 1 p.m. to 11 p.m. Here, you'll sample a variety of beer collaborations from different California breweries including The Good Beer Co., Almanac, Phantom Carriage, Mraz, and Thorn Street.
Monday, June 18 - Culver City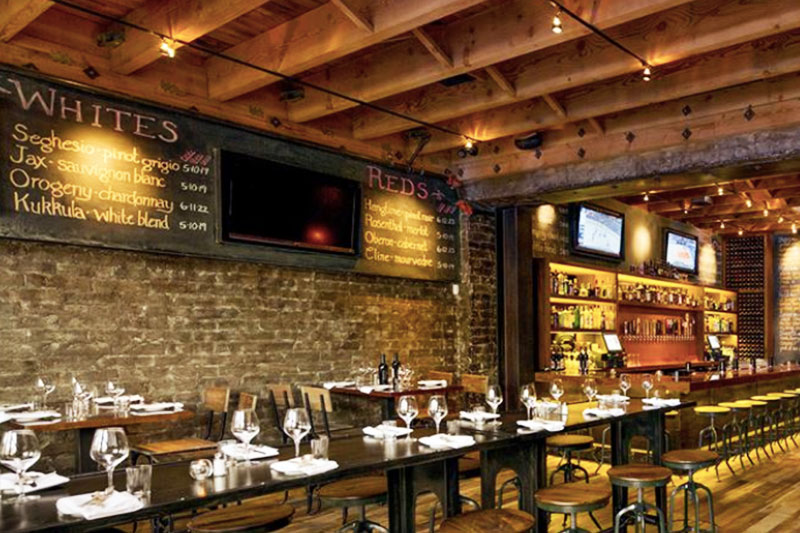 City Tavern in Culver City will host its Kick the Keg event at 7 p.m. The event features a list of several Los Angeles County breweries such as Phantom Carriage, Modern Times, Smog City, and El Segundo, to name a few. Take your taste, and then place your bet on which keg will kick first.
On Monday night, if you want to grab some dinner along with your craft beer, then stop by Mikkeller Bar in DTLA again for a mead and beer pairing dinner event from 7 p.m. to 10 p.m. The event features food prepared by Executive Chef Enrique Cuevas and beer pairings from Superstition Meadery and Bottle Logic Brewing.
Tuesday, June 19 - Culver City
Other neighborhood: Torrance
Beer enthusiasts who want to expand their brewery taste buds can check out Harajuku Taproom in Culver City. Harajuku Taproom features Baird Beer from Shizuoka, Japan and will celebrate LA Beer Week with its Japanese Craft Beer Kick-Off Event on Tuesday at 6 p.m. The event will feature a variety of Japanese craft beers from Baird Beer and several guest taps like Coedo and Hitachino as well as Japanese-inspired local LA beers.
Zymurgy Brew Works in Torrance is also doing a Come Brew With Our Brewers event Tuesday evening. Guests will learn about the brewing process, the art of craft beer, and the brewery industry itself. You'll get your brewing questions answered, and you'll get to brew your own craft beer in the process.
Wednesday, June 20 - Eagle Rock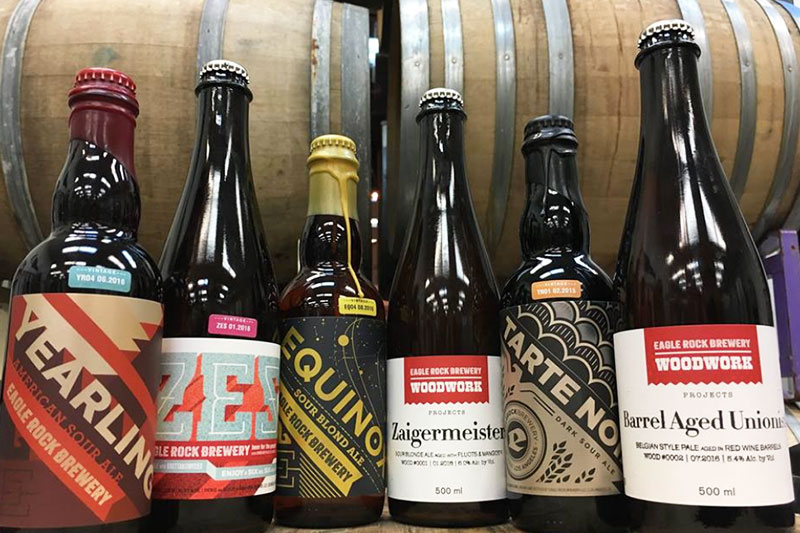 Eagle Rock Brewery will host its second annual Sip & Savor event on Wednesday night. The event allows participants to sample locally crafted beers with food pairings from five different restaurants in the Eagle Rock neighborhood. Tickets are $50 and must be purchased in advance. The Sip & Savor tasting event starts at 6:30 p.m. at the Craft Beer Cellar Eagle Rock and ends at 9 p.m. at the Piencone Pizzeria, Creamery, and Pub with a pairing from Craftsman Brewing.
Thursday, June 21- Echo Park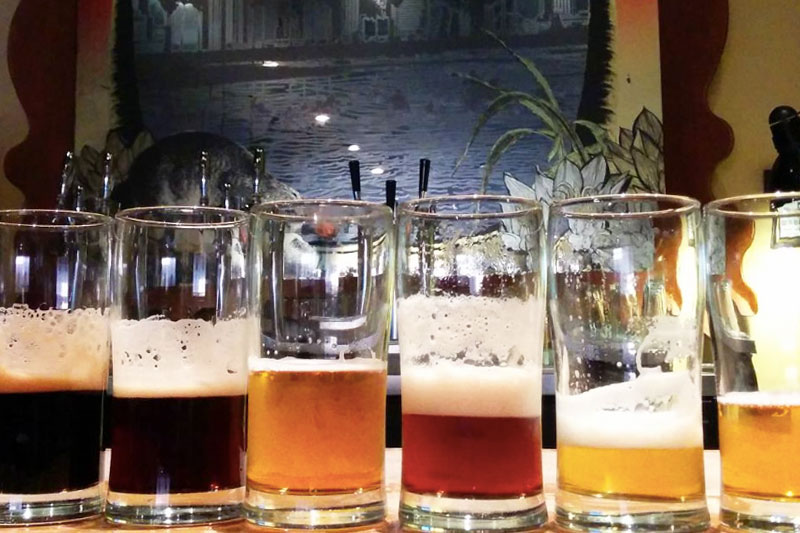 Sunset Beer Company in Echo Park will host a Women-Brewed Beer Tap Takeover from 6 p.m. to 9 p.m. featuring craft beers brewed by local women. Cheer on and celebrate the women who work behind the scenes to make great tasting brews.
Over in Highland Park, The Hermosillo will host its Sour & Funky Takeover event, starting at noon. This event will include a distinct collection of sour and funky beers where participants can sample from Allagash, Highland Park Brewery, Cellador, Homage, and The Lost Abbey, just to name a few.
Friday, June 22 - Santa Clarita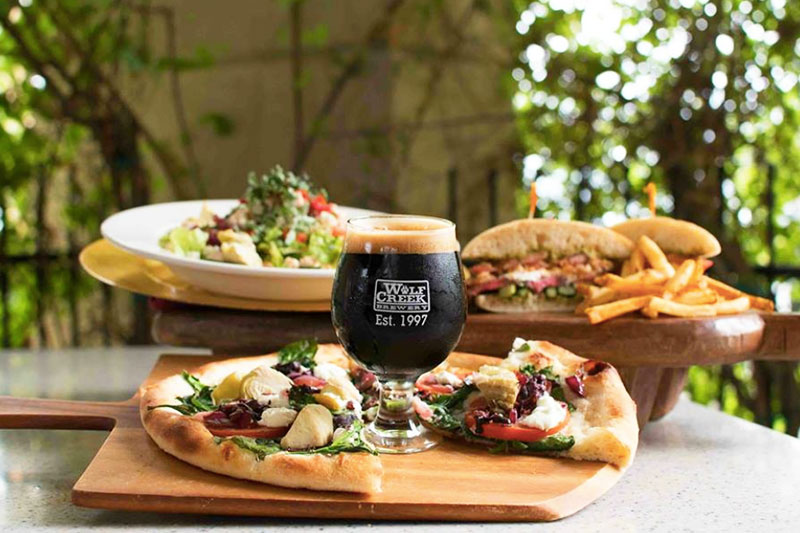 Wolf Creek Restaurant and Brewery in Santa Clarita will be hosting their 4th Annual BFE Fest Friday night from 7 p.m. to 10 p.m. The event celebrates the perimeter breweries of the LA Brewers Guild and will include local craft beers, food trucks, and live music. General admission tickets are $30 and include an unlimited tasting from over 20 breweries as well as a take-home commemorative glass from the special event.
Saturday, June 23 - North Hills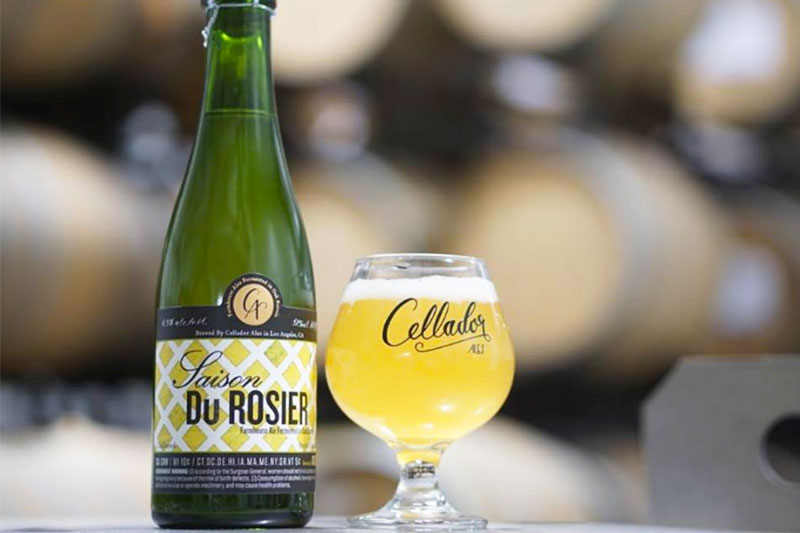 Cellador Ales in North Hills rarely opens its doors to the public so you'll want to take advantage of this special event during LA Beer Week.Cellador Ales will host its first Southern California Sour Friends Festival Saturday afternoon. Between 12:30 p.m. to 4:30 p.m., guests can enjoy unlimited two-ounce pours from from Cellador as well as a variety of local breweries specializing in sour beers. In partnership with Angel City Pit Bulls, the festival with also include puppies, enticing you to adopt or just pet a furry friend. In addition to cute pups, the festival will also feature food from Oak Smoke BBQ. Tickets are $35.
Sunday, June 24 - Eagle Rock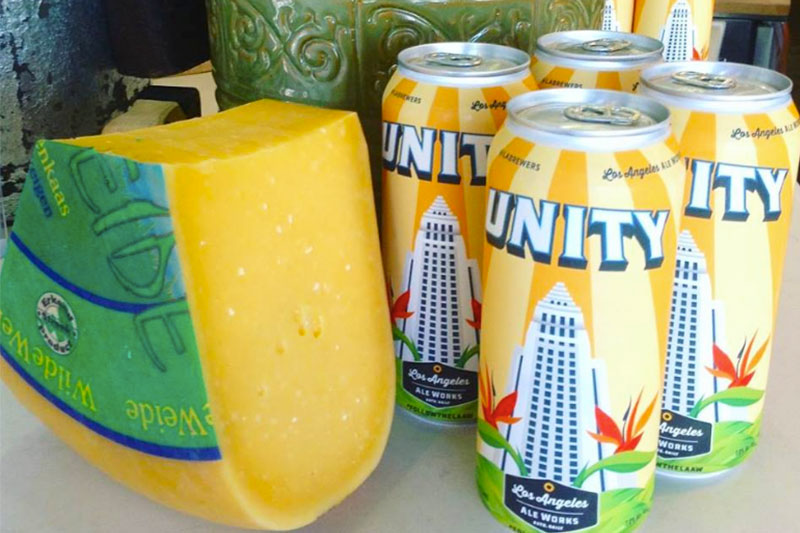 What's better than beer? Beer paired with cheese. End LA Beer Week on a high note with an educational lesson about beer and cheese pairings hosted by Milkfarm in Eagle Rock. This Sunday event is held from 5:30 p.m. to 7:30 p.m., and tickets are $45. The class starts with a welcome pour from this year's Unity Beer hosted by LA Ale Works. The beer and cheese pairing class will discuss the importance of today's artisans and how they impact their communities as well as provide an overview of the local brewing process and styles.
Check out more craft beer and events at Hopped LA.