Houston Local Life
A New Orleans Transplant's Guide to Houston Neighborhoods
Houston's status as a port city and the nation's Petro Metro also means the population includes a fair number of New Orleans ex-pats, thanks to the shared industries of oil and gas and maritime shipping.
Additionally, in 2005, Houston became the temporary home base for many New Orleanians displaced in the aftermath of Hurricane Katrina. According to the New Orleans Association of Houston, a resettling agency, approximately 25,000 to 40,000 Louisiana residents stayed put in Houston and made the fourth largest city in the United States their new home.
While there's no substitute for New Orleans, a city steeped in 300 years of history and revelry, Houston has embraced many of the traditions of its Gulf Coast neighbor—not just Mardi Gras. For transplants in need of a NOLA fix, three neighborhoods in Houston stand out as stand-ins for the Big Easy.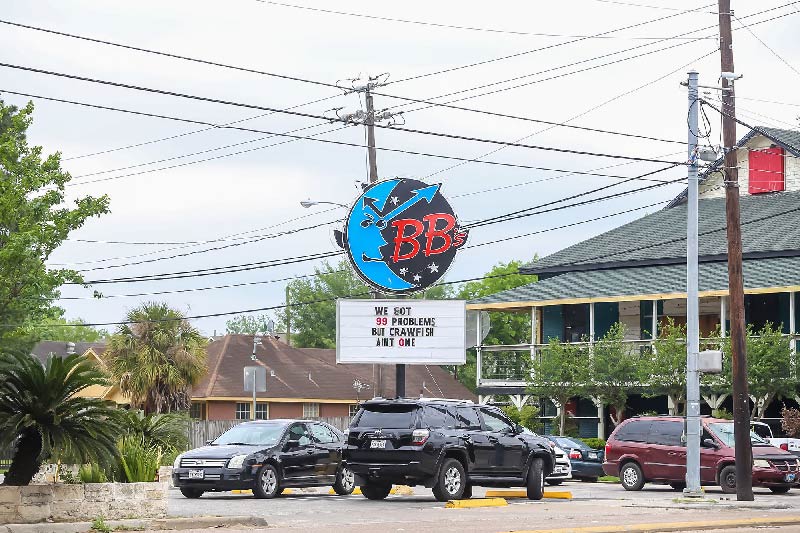 This neighborhood, which sits 23 feet higher than Downtown Houston, emerged in the 1890s as a streetcar suburb providing access to Downtown via a trolley running along Heights Boulevard. A tree-lined esplanade with a jogging trail has since replaced the trolley tracks, but this picturesque pathway is reminiscent of Uptown New Orleans with Victorian-style homes that wouldn't look out of place on St. Charles Avenue.
Head to 19th Street's antique shops and locally owned boutiques for a retail experience similar to Magazine Street in New Orleans. Music lovers frequent The Heights Theater where New Orleans' own Preservation Hall Jazz Band and Rebirth Brass Band have taken the stage at this restored art deco movie house.
Hiking and biking trails offer views of the original cottages and bungalows lovingly restored by homeowners, as well as the 1920s era blue-tiled street markers still present on many curbs.
However, it's not just the architecture in protected historic districts that appeals to prospective homebuyers from New Orleans. It's also the sense of community that NOLA transplant and Woodland Heights resident Steve Kellogg describes as "an ideal mix of a little bit of bohemianism with a family atmosphere."
Yearly Heights traditions like the Holiday Home Tour and White Linen Night, an art gallery hop inspired by the same event in New Orleans, create a sense of kinship among neighbors. Steve and his wife, Leigh Reveley, have brought their culinary heritage with them—hosting crawfish boils in their backyard and serving up gumbo during December's Lights in the Heights, where block parties feature front yards with megawatt light displays rivaling some Mardi Gardi floats.
For those missing New Orleans food, the Heights' dining scene offers crawfish at the Boil House and BB's, po-boys and Saints games on the big screen at The Boot, Candy Shack daiquiris to-go on nearby Washington Avenue, and local roaster Boomtown Coffee has a chicory blend for fans of the famous beignet purveyor Café du Monde.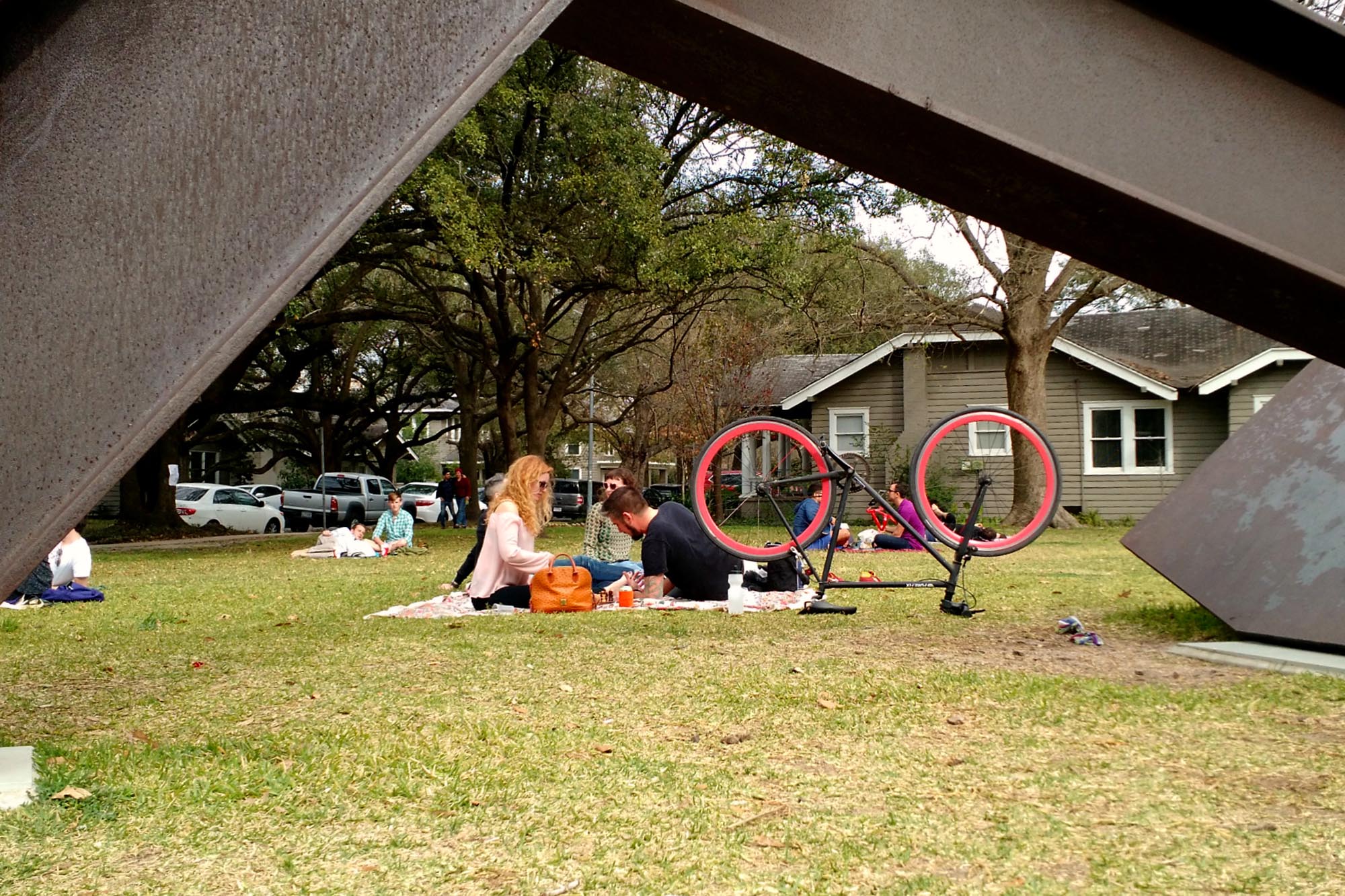 Founded in 1911, Montrose embodies the eclectic and funky vibe associated with the Marigny and Bywater neighborhoods of New Orleans. While modern townhomes and mid-rises are popular in this in-demand area, bungalows and cottages remain for those who prefer a traditional single-family dwelling.
Montrose is home to pockets of preservation with historic districts like Audubon Place, Courtlandt Place, Avondale, and Westmoreland featuring impressive boulevards with oaky esplanades. Preservation Houston, an organization dedicated to historic preservation, frequently offers walking tours of these New Orleans-esque enclaves for an in-depth look at their architecture.
Montrose's high walkability is also a draw to New Orleanians who prefer a casual stroll instead of a car ride. Restaurants and bars can be reached easily on foot with some establishments providing discounts for patrons arriving on bikes. In particular, the lower Westheimer stretch of Montrose is home to much of the city's fine-dining scene with two James Beard award-winning chefs separated by a few blocks.
Nightlife options include bars with themed DJ nights and a honky-tonk where zydeco two-stepping is welcome on the dance floor. Although Houston doesn't have Mardi Gras, the Montrose Crawl held every October is an opportunity for costumed camaraderie minus the go-cups.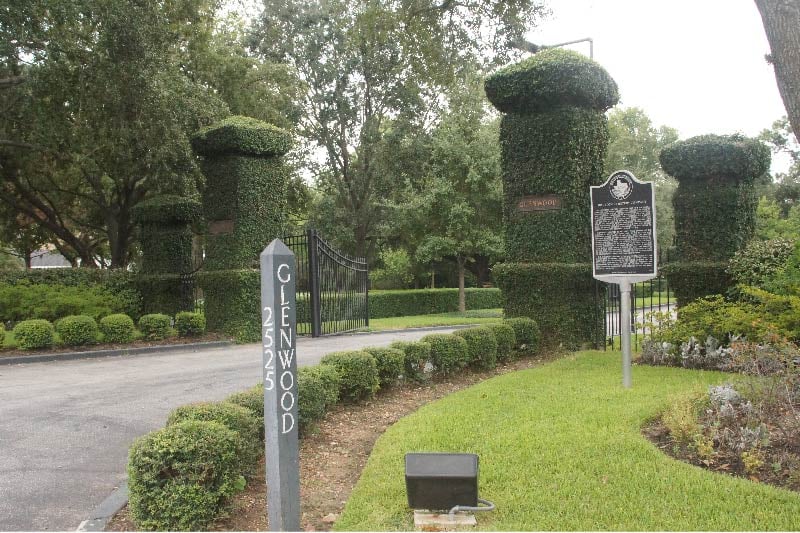 The name of this Houston neighborhood even sounds like it could be found in New Orleans, whose ward system figures largely into residents' identities.
Founded in 1858, this area is dense with architectural character featuring shotgun-style cottages and the largest concentration of Victorian-era homes in the city. The neighborhood was the first in Houston to appear on the National Register of Historic Places and remains a protected historic district to this day.
Ornamental millwork, wrought-iron fences topped with fleur de lis, flowering jasmine, and cobblestone streets make this neighborhood a residential doppelganger for the Bayou St. John section of New Orleans.
The Old Sixth Ward's proximity to Buffalo Bayou Park provides residents with ample greenspace, hiking and biking paths, and frequent sightings of great blue herons and snowy egrets flying above the waterway.
For a stroll with views of the downtown skyline and elaborate statuary, visit historic Glenwood Cemetery, the final resting place of Houston notables, including eccentric tycoon Howard Hughes. Many of the area restaurants retain the past in repurposed buildings like B & B Butchers, a 1920s bakery turned steakhouse, and Henderson and Kane, housed in an old-timey general store, where you can pick up breakfast and barbeque.
The cocktail menu at Julep will look familiar to New Orleanians who have a craving for a Ramos Gin Fizz served alongside oysters on the half shell. Catch improv shows at Station Theater and hear live jazz at Cafeza, located on nearby Houston Avenue.
Lagniappe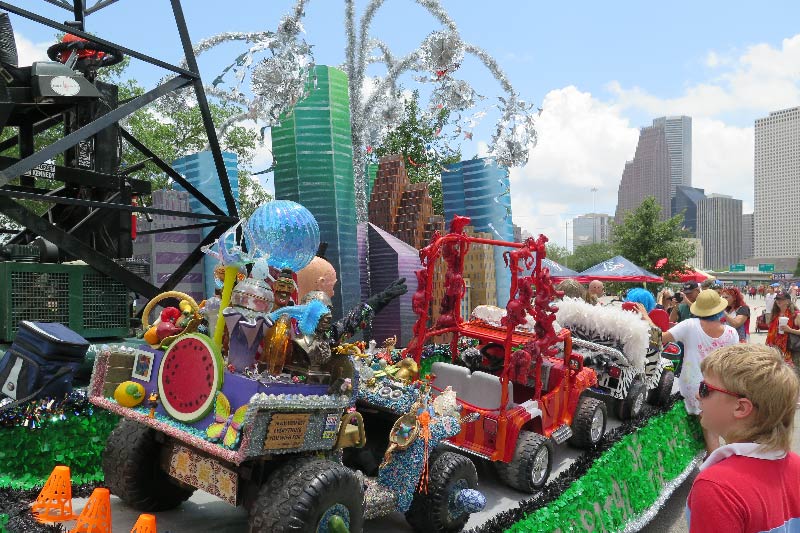 For ways to channel your inner New Orleanian outside these neighborhoods, check out decorated cars caravanning in a second line on wheels during the annual Art Car Parade held Downtown in April.
Make reservations for Sunday jazz brunch at Brennan's, the Houston outpost of the storied French Quarter restaurant. The Big Easy Social and Pleasure Club in Rice Village hosts a monthly zydeco jam and a calendar full of blues and soul bands. Or catch New Orleans trumpeter Kermit Ruffins when he plays at Axelrad, a Midtown watering hole and community hangout.