Houston Real Estate
Where to Let the Good Times Roll for Mardi Gras in Houston
"Laissez les bons temps rouler" is an expression you'll hear frequently in New Orleans, meaning "let the good times roll." It certainly conveys the joie de vivre that pervades not only the New Orleans area but also Houston, where the city's strong Cajun influence—partially due to the many New Orleanian expats who call the city home—emerges with Mardi Gras parties, parades, and freshly baked king cakes. Gather your krewe as we navigate the many ways to celebrate Mardi Gras in Houston and its surrounding areas.
Mardi Gras Events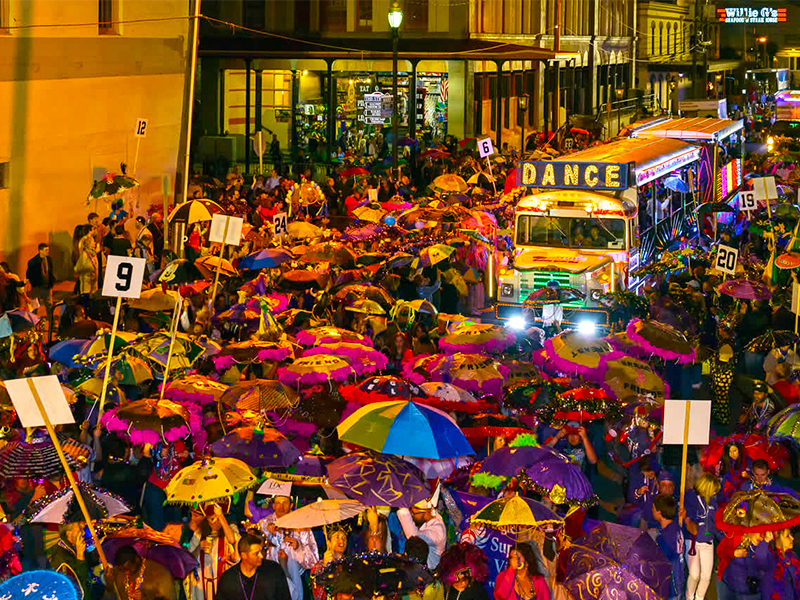 The seaside town Galveston, about an hour outside of Houston, hosts the third-largest Mardi Gras celebration in the country. The island's 107th Mardi Gras celebration is February 2-13, and it's slated to attract more than 350,000 revelers for concerts, parades, balcony parties, elegant balls, and other festive activities.
R6 Sports Bar and Club in North Houston celebrates Brazil's version of Mardi Gras on Saturday, Feb. 10 with live drummers, DJs, and dancers adorned with beads and feathers. The Carnival party celebrates its 11th anniversary with a lot of Brazilian music and dancing, Brazilian drinks, neon souvenirs, glowing decorations, plus beads and masks.
The Woodlands Children Museum hosts their Mardi Gras celebration and parade on Tuesday, Feb. 13. Kids will enjoy making jester hats and noisemakers to use in parades, which are scheduled throughout the day. There will also be a juggler on hand and the museum will serve king cake.
The Houston media source and lifestyle brand It's a Houston Thing hosts its second annual Mardi Gras pub crawl on Feb. 10 from 3 p.m. to 9 p.m. Crawlers gain entry to nine bars in Downtown Houston, plus free swag and beads as well as drink specials.
Where to Get King Cake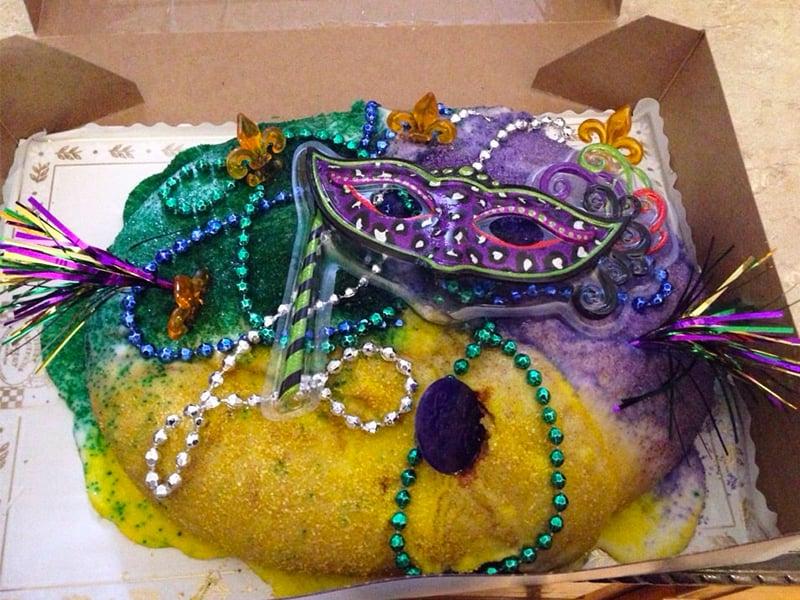 King cake—a bready cake that can taste like a cinnamon roll or brioche and is topped with purple, green, and gold sugar—is served throughout the Carnival season in Louisiana. According to the tradition, the cake is baked with a small, plastic baby inside and the person who gets the slice with the baby buys the next king cake. Here are some places in Houston to get a slice—and if you get the baby, you probably won't be on the hook for buying the next cake.
Three Brothers Bakery
Three Brothers Bakery is expected to serve approximately 5,000 king cakes this season. For nearly 200 years, the Jucker family has been baking up a storm in the Houston neighborhoods of Memorial,Braeswood, and Washington Corridor.
Acadian Bakers
Acadian Bakers in Downtown Houston has been baking king cakes for their Houston neighbors for over 36 years. The bakery and deli serves other New Orleans specialities, like doberge cake and a praline-flavored cake.
Crawfish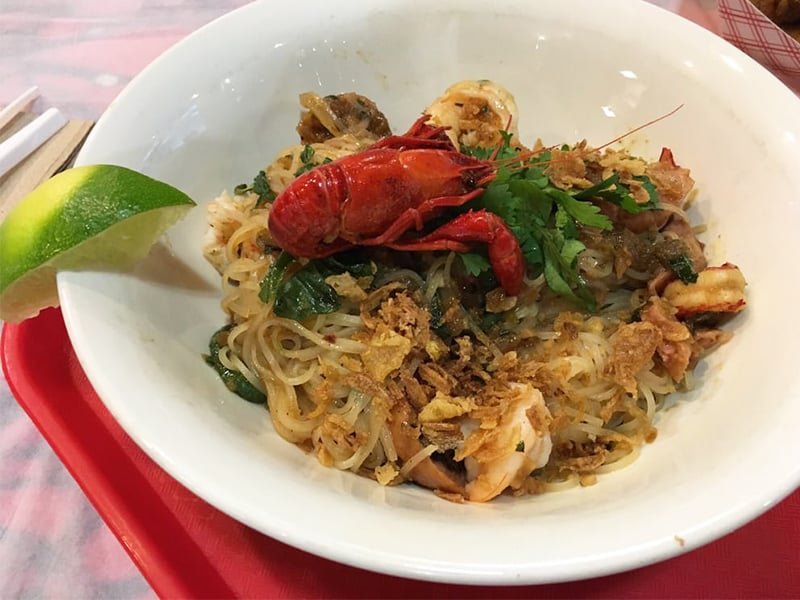 Of course, Mardi Gras would not be complete without a few pounds of steaming, flavorful crawfish. Crawfish season typically runs from February through May and the Bayou City has no shortage of places to get your fill of crawfish—both Cajun influenced and Houston's unique Vietnamese style. Here are just a few options.
LA Crawfish
LA Crawfish initially started in a small stall at the 99 Ranch Market, and crawfish fans didn't mind driving outside The Loop nor mind the elbow-room-only seating. They now have a several locations throughout the Houston area in neighborhoods such as Greenway Plaza, Memorial, Chinatown, Bay Area, Katy, and Pearland. In addition to the traditional Cajun flavors, this neighborhood spot serves the crawfish Vietnamese-style.
The Boil House
The crawfish haven The Boil House serves freshly farmed and seasoned crawfish among other tasty Louisiana favorites from their Heights restaurant. You can even drive-through and get your mudbugs to go! This restaurant has become a neighborhood and area icon.