Dallas-Ft. Worth Real Estate
A Resident's Guide to Downtown Dallas
Downtown Dallas is home to one of the most breathtaking skylines, a thriving restaurant scene, and year-round events and festivals. Its location in the epicenter of Dallas makes living in Downtown Dallas a unique experience for homeowners. In our resident's guide to Downtown Dallas, you'll find out how to get around, what to do, and what the real estate options are for this lively Dallas neighborhood.
Real Estate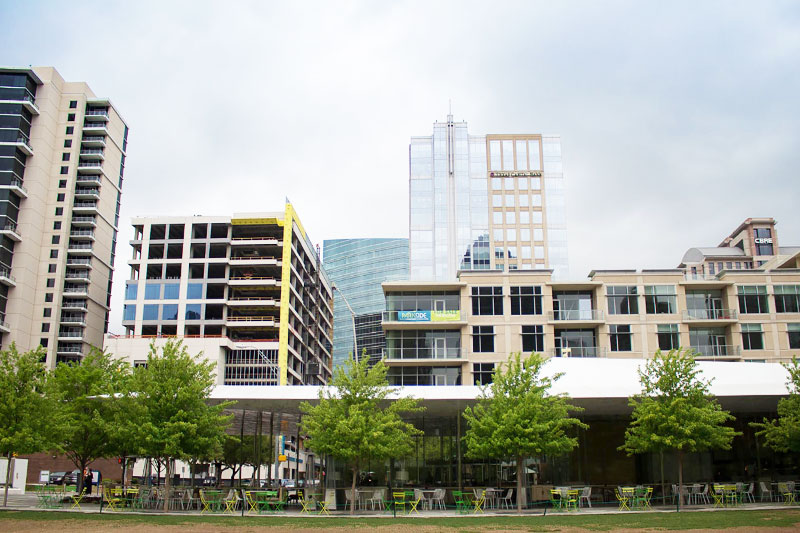 The Downtown Dallas real estate landscape includes mostly condos, townhomes, and lofts. Built anywhere between 1901 and 2018, these homes generally have one to three bedrooms and bathrooms. The current median sale price is $570,000, according to Neighborhoods.com, though you can sometimes find cheaper properties that sell for closer to $200,000. Residents tend to be business professionals who work in downtown or the surrounding areas and enjoy the lively pace of the city.
How to Get Around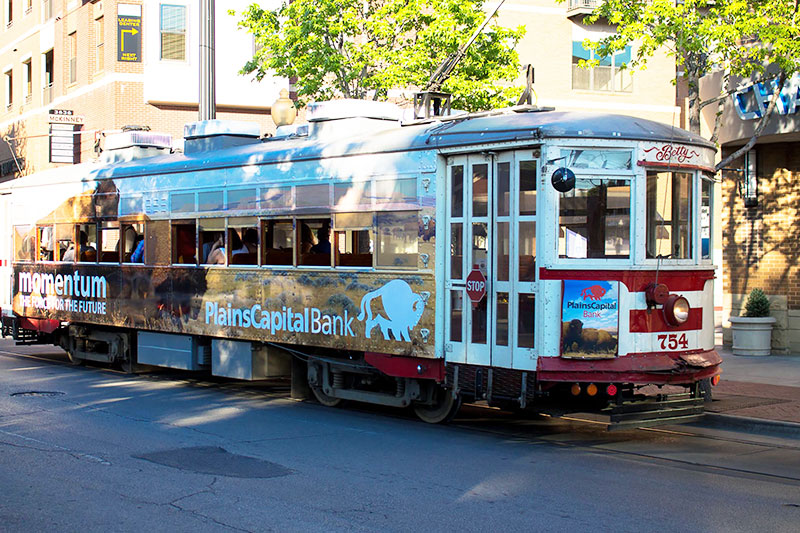 Downtown Dallas is walkable, which is convenient since parking rates can be fairly high in this neighborhood and free street parking is pretty much unheard of. Residents can walk from one end of the neighborhood to the other in about 30 minutes, and if you live along the edges of the neighborhood, you might even have walkable access to other neighborhoods like Uptown (the north section) and Deep Ellum (on the east side). An ideal neighborhood if you want to use Dallas public transit, the free D-Link bus can take residents around downtown for free. The M-Line Trolley runs from Downtown to Uptown, while the Dallas Streetcar takes passengers to Bishop Arts from Downtown, and both services are free. For those who don't work in Downtown Dallas or want to explore other neighborhoods, the neighborhood has multiple DART stations and the Trinity Railway Express to take you to other sections of the metroplex.
Where to Shop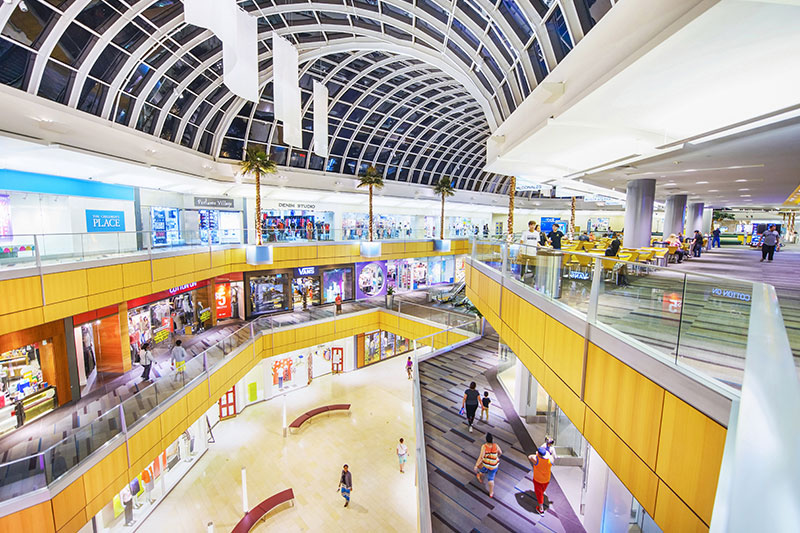 Downtown Dallas had long been a place where you had to drive out of the neighborhood to buy groceries, but not anymore. Royal Blue Grocery opened in Downtown Dallas in July 2018, making it the first grocery store in the neighborhood. It sells fresh produce and eggs, pantry goods, baked goods, cheeses, and prepared foods. However, prices at the grocery can be high—some even moreso than organic products at the nearby Whole Foods in Uptown. Residents also have the Dallas Farmers Market in the southeast corner of Downtown, though stalls with fresh vegetables and fruit are generally only available on the weekends.
Royal Blue Grocery and the Dallas Farmers Market aren't going to provide everything you need for your shopping needs, but it's only a nine-minute drive to a Walmart Neighborhood Market and Target off I-75. In terms of fashion, Downtown Dallas has a superb selection of clothing stores. Shopping here is anchored by Dallas brand Neiman Marcus and includes other small shops like Guns & Roses and Forty Five Ten.
Where to Walk the Dog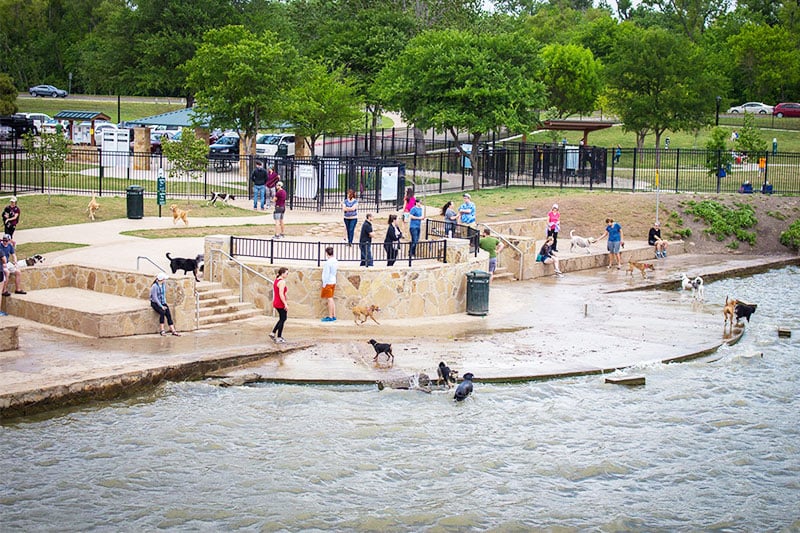 Many of the condos and townhomes in Downtown Dallas allow for dogs, and despite being a concrete jungle, there are some green areas in the neighborhood. Main Street Garden Park is the most popular with free Wi-Fi and a dog run. Pioneer Park Cemetery also has a nice green area with water elements. Belo Garden is a small piece of greenspace with an interactive fountain, while Lubben Plaza Park is home to some modern sculptures. For those who want a larger park to enjoy, Downtown Dallas is well positioned for residents to walk to Klyde Warren Park and the Trinity River Corridor.
Things to Do and See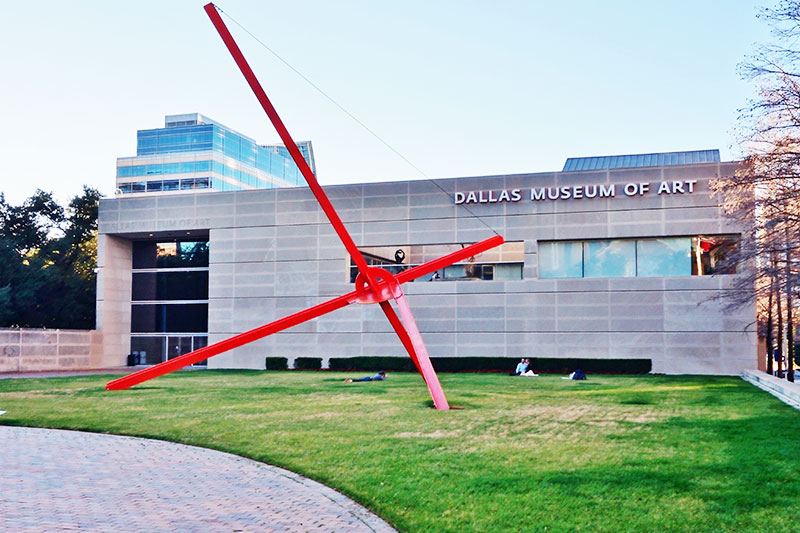 Downtown Dallas is full of restaurants, bars, and coffee shops on every street, and shops, spas, and hair salons on every corner. It's also home to a few churches and the J. Erik Jonsson Central Library. With the Sixth Floor Museum, Reunion Tower, Dallas Holocaust Museum, and Dallas World Aquarium, there are plenty of attractions to explore. Downtown is also the site of multiple festivals, events, and charity efforts throughout the year. Public and private art collections dominate the Arts District and the Nasher Sculpture Center. It's here where you can see symphonies, plays, orchestras, and operas at the Winspear Opera House and the Meyerson Symphony Center. Downtown Dallas is the epicenter of life in Dallas, and every day living in the neighborhood is sure to come with plenty of things to see and do.
Other Things Residents Should Know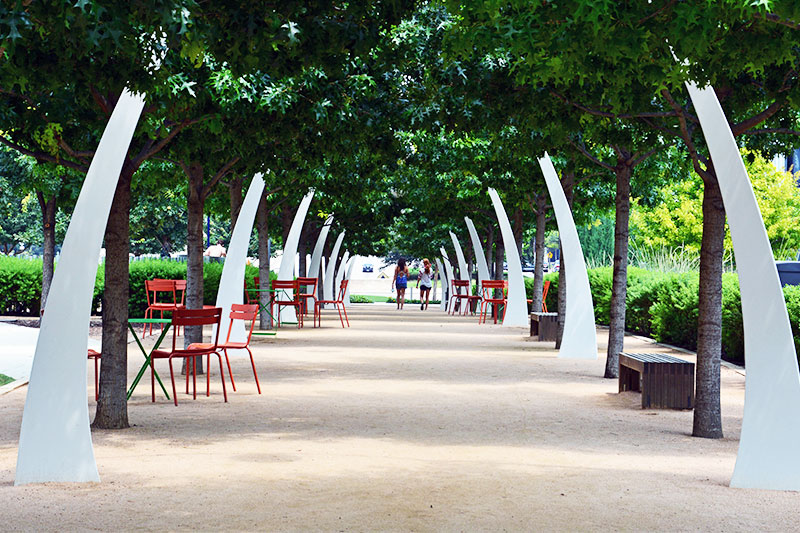 Downtown may not look like your typical Dallas neighborhood, but like many other communities, there's a neighborhood association—Downtown Dallas Neighborhood Association—that hosts special events and works to have residents' voices heard. Downtown residents do have to deal with annoyances like congested traffic during rush hour, late-night noises from hotels or pedestrians, and road closures during festivals and events—but for Dallasites who value walkability, urban living, and things to do, it's worth it.