Apple Considering D.C. Suburbs for New Campus
Apple Considering D.C. Suburbs for New Campus
D.C.'s list of prospective tech neighbors has grown as Apple joins Amazon in considering the area for an east coast campus, The Washington Post reported. The outpost would be home to 20,000 jobs and would be positioned just outside of the city in Northern Virginia.
According to the Post, officials under Gov. Ralph Northam had proposed several sites for what would be a 4-million-square-foot space, about half of what Amazon hopes to acquire. Current areas under consideration include sites in Crystal City, Loudoun County, Tysons, and Alexandria.
The three former sites proposed were also pitched to Amazon, the Post noted, and both companies will make a decision this year.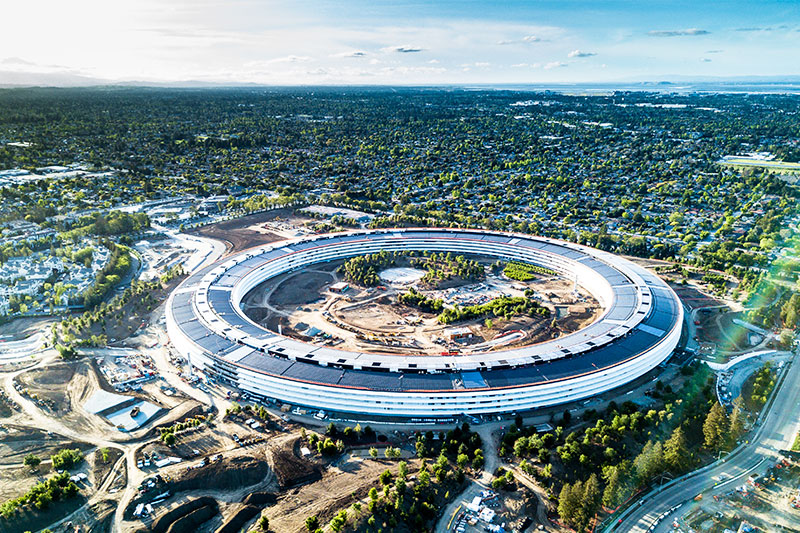 According to the Post, Apple seems to prefer suburban areas to city-centers, unlike Amazon, whose current headquarters is in the center of Seattle. "It's safe to say they are more of a suburban company," one official said to the Post. The proposed areas would fit that bill quite well while still allowing for relatively good proximity to the city. Loudoun County is the farthest out, about an hour drive away.
It's also worth noting that access to the District will grow in Loudoun County, as the second phase of the Silver Line project is underway. Phase two began in 2014 and is slated to complete in 2020. It will extend out to Dulles International Airport and will include six stops at Reston Town Center, Herndon, Innovation Center, Dulles International Airport, Route 606, and Route 772, the project website says.
Amazon has been searching for a second headquarters since last year and announced its short list in January. Areas in D.C., Maryland, and Virginia all made that list, positioning the area as a strong contender for the new space.
While many already have hesitations about Amazon's move to the area—making it seem as though similar hesitations would follow Apple—D.C. Mayor Muriel Bowser will likely enjoy the prospect. She has worked hard to position D.C. as a tech hub for the east coast, putting together a major campaign to encourage the ecommerce giant to consider the Capitol, as well as offering four potential sites around the city.
According to the Washington Post, it's not known if Maryland or D.C. is under consideration in Apple's search. According to two anonymous D.C. officials, there is no known effort on the side of the Capitol to reach out to Apple for consideration either.