Austin Local Life
Austin's Most Popular Running & Biking Routes
It's no surprise that Austinites love spending time outdoors getting fit thanks to the city's beautiful parks and scenic trails. Austin was listed as one of the best cities for runners by Forbes.com due to its wealth of trails, tracks, and streets, providing some of the best running terrain for locals and visitors alike. With so many hiking and biking routes throughout the city, locals can lace up their sneakers and hit the trails no matter where they live in this Lone Star capital. Check out some of the best routes that runners and cyclists are using the most in Austin.
Downtown Austin - Ann & Roy Butler Hike & Bike Trail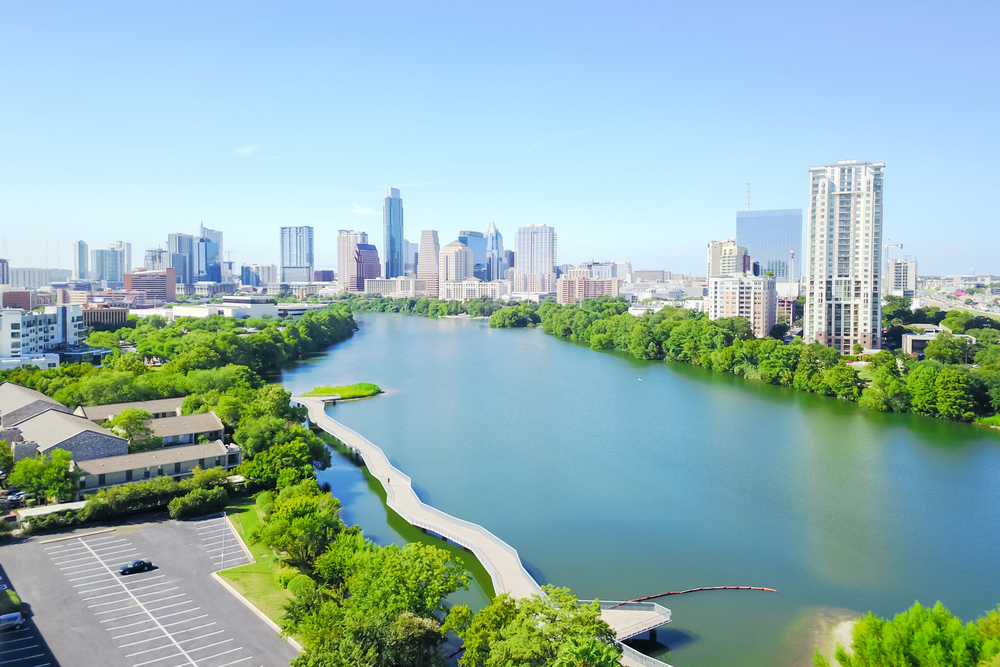 The trails surrounding Lady Bird Lake in Downtown Austin are a prime destination for those who like to take their workouts outdoors. Bordering the lake's full perimeter, the Ann & Roy Butler Hike & Bike Trail spans over 10 miles, and its appeal comes from its waterfront vistas, proximity to the downtown business district, and a soft dirt and gravel base that's easy on runners' knees.
West Campus - Shoal Creek Greenbelt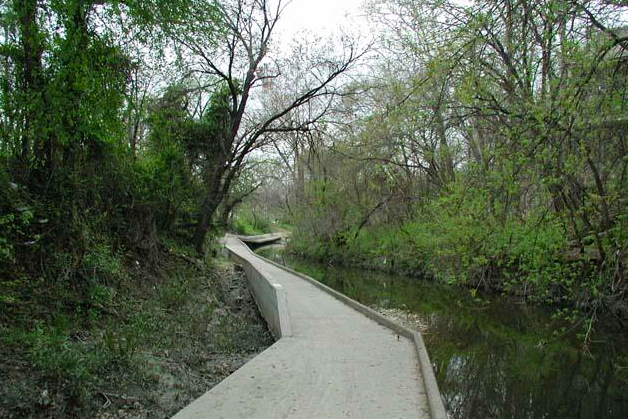 A westward extension of the Ann & Roy Butler Trail, the Shoal Creek Greenbelt in West Campus is a 6.5-mile path leading from Lady Bird Lake to Central Austin. Runners and cyclists share the same trail on this route, but the width allows for full visibility and easy yielding. The first stretch of the path is paved, giving way to a decomposed granite foundation at the halfway point. The auspicious terrain, direct trajectory through well-trafficked neighborhoods like Old West and the west side of the UT campus, and scenic views of the lake and Pease Park all contribute to the Shoal Creek Greenbelt's popularity among active Austinites.
Barton Creek - Barton Creek Greenbelt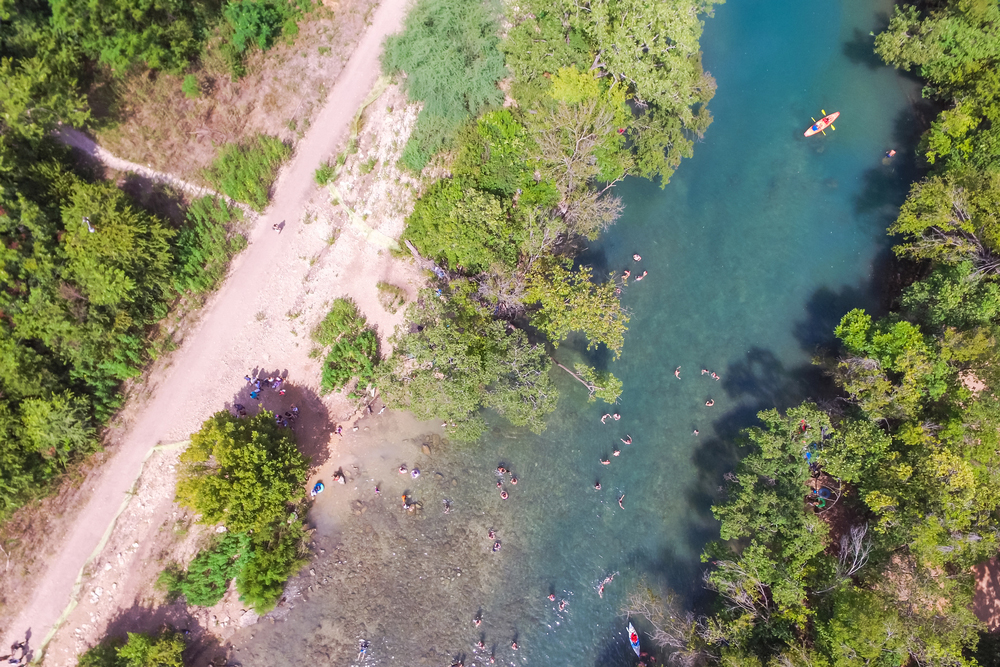 Cycling and running paths along greenbelts are also popular routes among locals, with the Barton Creek Greenbelt joining the Shoal Creek Greenbelt. A seven-mile trail with access points at Spyglass, Lost Creek, and Zilker Park, and others, the Barton Creek Greenbelt is a particular draw among mountain bikers, thanks to its rugged dirt paths and lush woodland surroundings.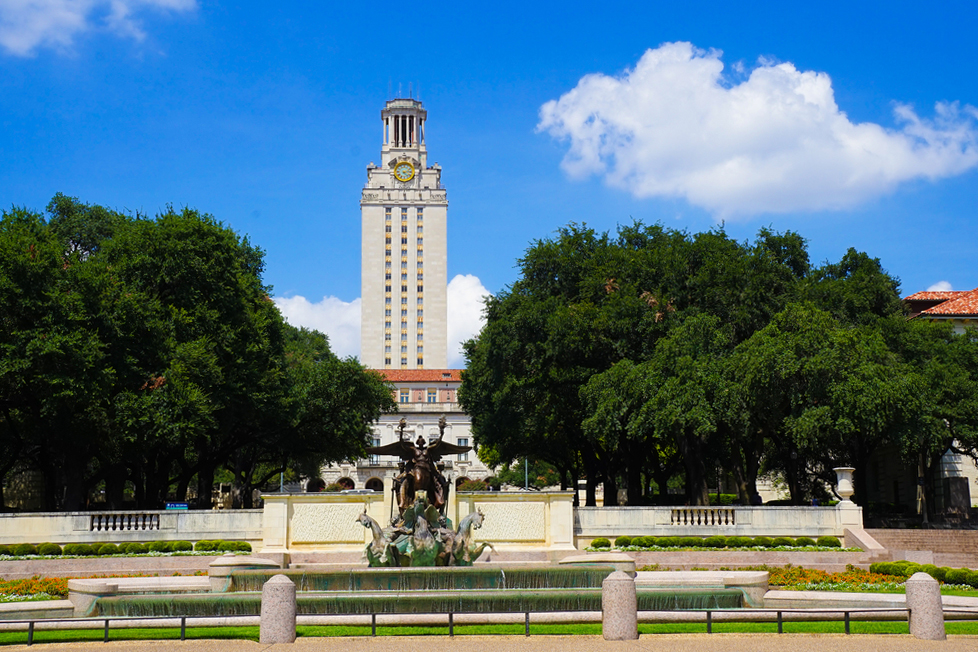 Running from Central Austin up to the North Loop, Duval Street is a sidewalk-lined thoroughfare leading through the University of Texas campus and established neighborhoods like Hyde Park. It's a convenient route commonly used by both runners and cyclists.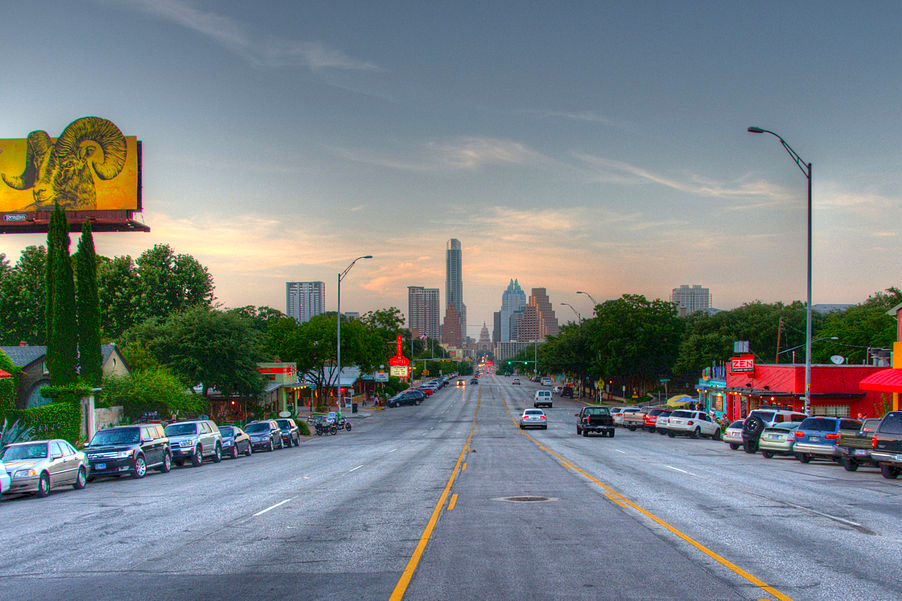 South Congress Avenue is a main South Austin drag, cutting through an eponymous neighborhood heavily populated by restaurants, nightlife, and greenspaces. South Congress Avenue is one of the city's most frequently visited routes for running and biking. Just make sure you don't head towards the bridge during peak bat time because you're going to run into some big crowds (and maybe a couple bats).