Bay Area Real Estate
Bay Area Real Estate: Portola, A Hidden Gem of San Francisco
Portola is one of San Francisco's quietest areas, and the neighborhood prides itself on its cleanliness and beautiful streets. Also, despite being nestled in the midst of a busy metro, the neighborhood feels distinctly separate from the surrounding city, which gives Portola a more suburban vibe.
Community Feel
Of all the neighborhoods in San Francisco, Portola might be the one with the strongest community feel. Portola is family-friendly thanks to its numerous parks, greenspaces, and recreation opportunities. On the weekends, residents spend their time attending soccer games or taking their children to the popular McLaren Park.
Residents also gather with their neighbors to attend free concerts held in the large amphitheater named after the late musician Jerry Garcia. Portola may not have the nightlife and city feel of some of San Francisco's other neighborhoods, but it more than makes up for it with welcoming residents and a suburban atmosphere.
Home Styles and Pricing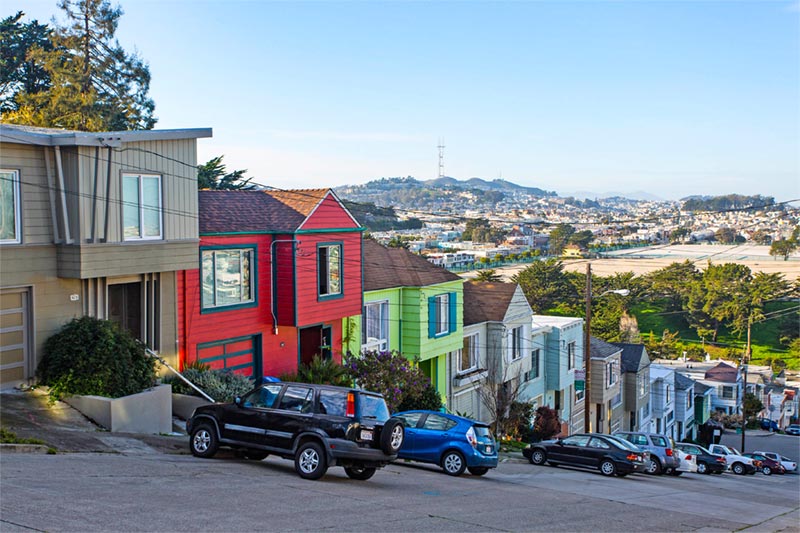 Many homes in Portola were constructed in the 1920s and 1930s, so they come with large front yards. Many homes also have a classic Mediterranean architectural style, so you'll see plenty of bright colors as you drive down Portola's residential streets. In addition to townhomes and single-family houses, Portola also features condos, most of which sit above businesses and restaurants.
Homebuyers looking to move to Portola will find that this part of the city is slightly more affordable than other neighborhoods in the city like Mission Dolores, Japantown, Presidio, and Presidio Heights, which all have median home prices over $1.3 million, according to Neighborhoods.com data. The median sale price in Portola is $1.2 million, and homes typically range in price from the high $800s to over $1 million. The median home price in San Francisco as a whole is $1.61 million, per Curbed SF, so Portola is on the relatively more affordable end of the spectrum.
Schools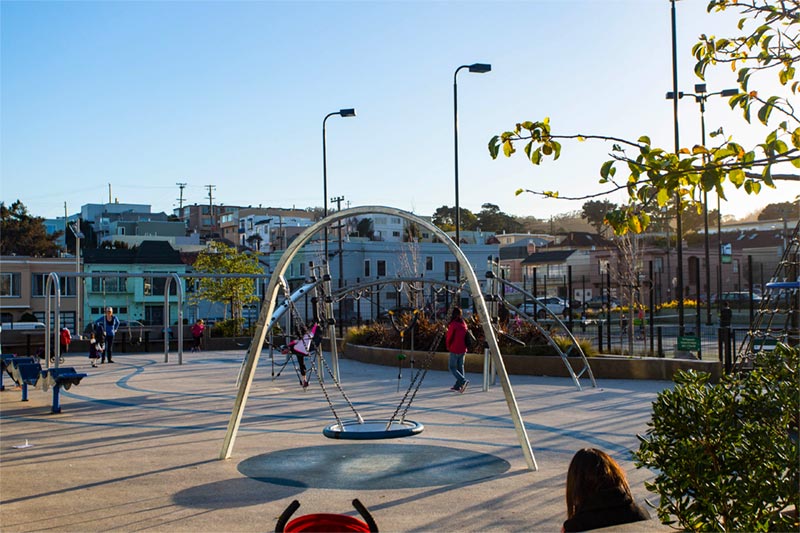 Schools that serve the Portola neighborhood are part of the San Francisco Unified School District. Nearby schools that serve Portola students include Taylor (Edward R.) Elementary School, Burton (Phillip and Sala) Academic High School, Galileo High School, Lawton Alternative Elementary School, and Academy of Arts and Sciences.
Nightlife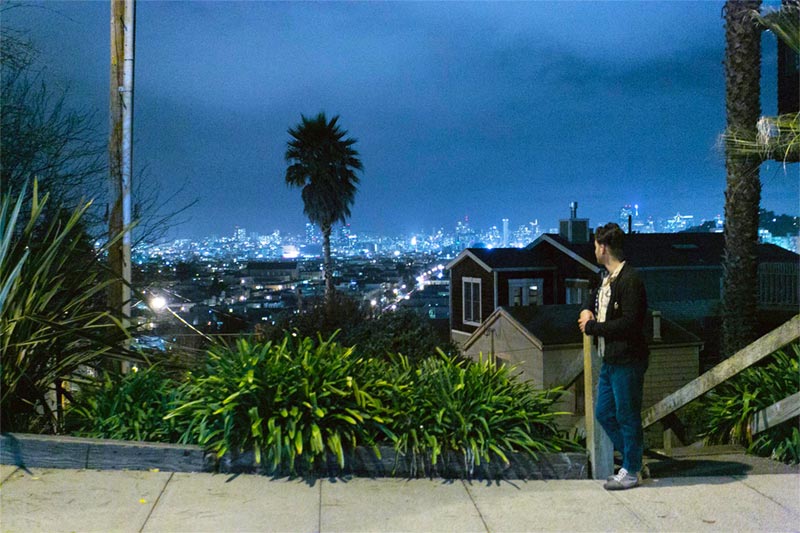 Nightlife in Portola may not be the loud, fist-pumping atmosphere that some people are after, but there's no shortage of things to do in this quaint neighborhood. Low-key pubs and modest taverns, such as FDR and St. Mary's Pub in neighboring Bernal Heights, are the preferred watering holes of many Portola residents. Many dive bars also feature karaoke and pool tables, and they're popular hang out spots for residents looking to relax after a long work week.
But if locals want to dance or listen to live music, El Toro Nightclub on San Bruno Avenue is the next best thing. The neighborhood also has a selection of charming coffeehouses, such as Four Barrel Coffee Portola, where residents can grab a quick cup or spend an afternoon lounging with friends.