Chicago Neighborhood News
Before Wrigleyville's Taco Bell Closes, Check Out Chicago's Classic Fast Food Locations
Recent news that Wrigleyville's beloved Taco Bell will be closing is both a sign of change afoot in that neighborhood and across the city. The late-night haunt will make way for a retail complex and rooftop restaurant that looks more like the "new Wrigleyville" emerging after the Cubs' World-Series win (perhaps anticipating that winning season, the neighborhood's McDonald's closed before the 2016 home opener.
In general, the classic fast food joint is becoming a relic in Chicago. We're not talking about fancified Wendy's with modern facades (the Loop's lone Wendy's, complete with a classic facade, closed in April or the Taco Bell "cantina" in Wicker Park. But some classic spots in Chicago neighborhoods have stood strong despite the development happening around them.
Taco Bell - Wrigleyville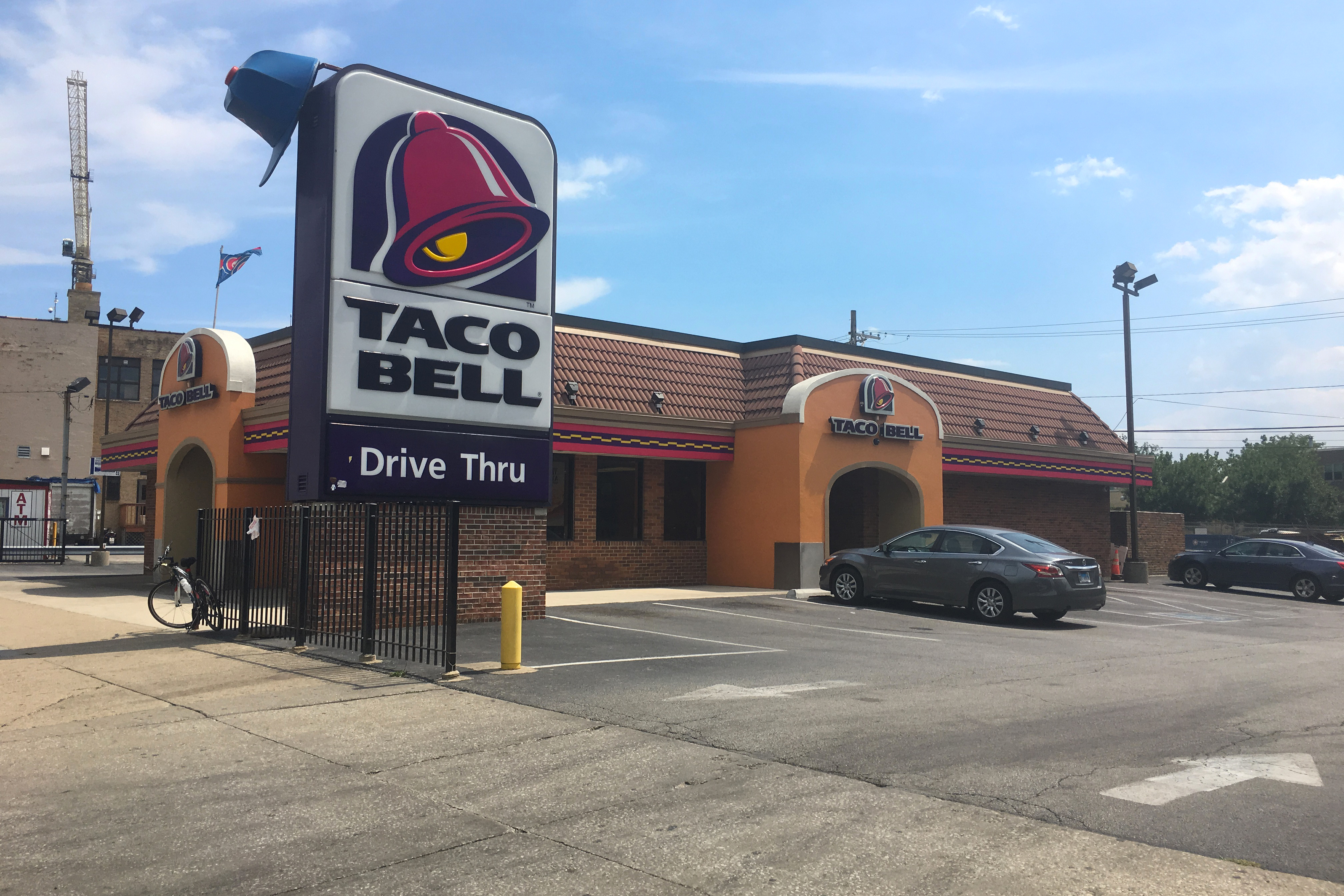 … For now. There's still time to savor a post-game Crunchwrap Supreme; the Wrigleyville Taco Bell is slated to close when its lease goes up in July 2018. There's a protest and petition planned to keep the Bell tolling, but even protest organizers admit their efforts are probably futile in the face of another rooftop restaurant.
Sonic Drive-In - Uptown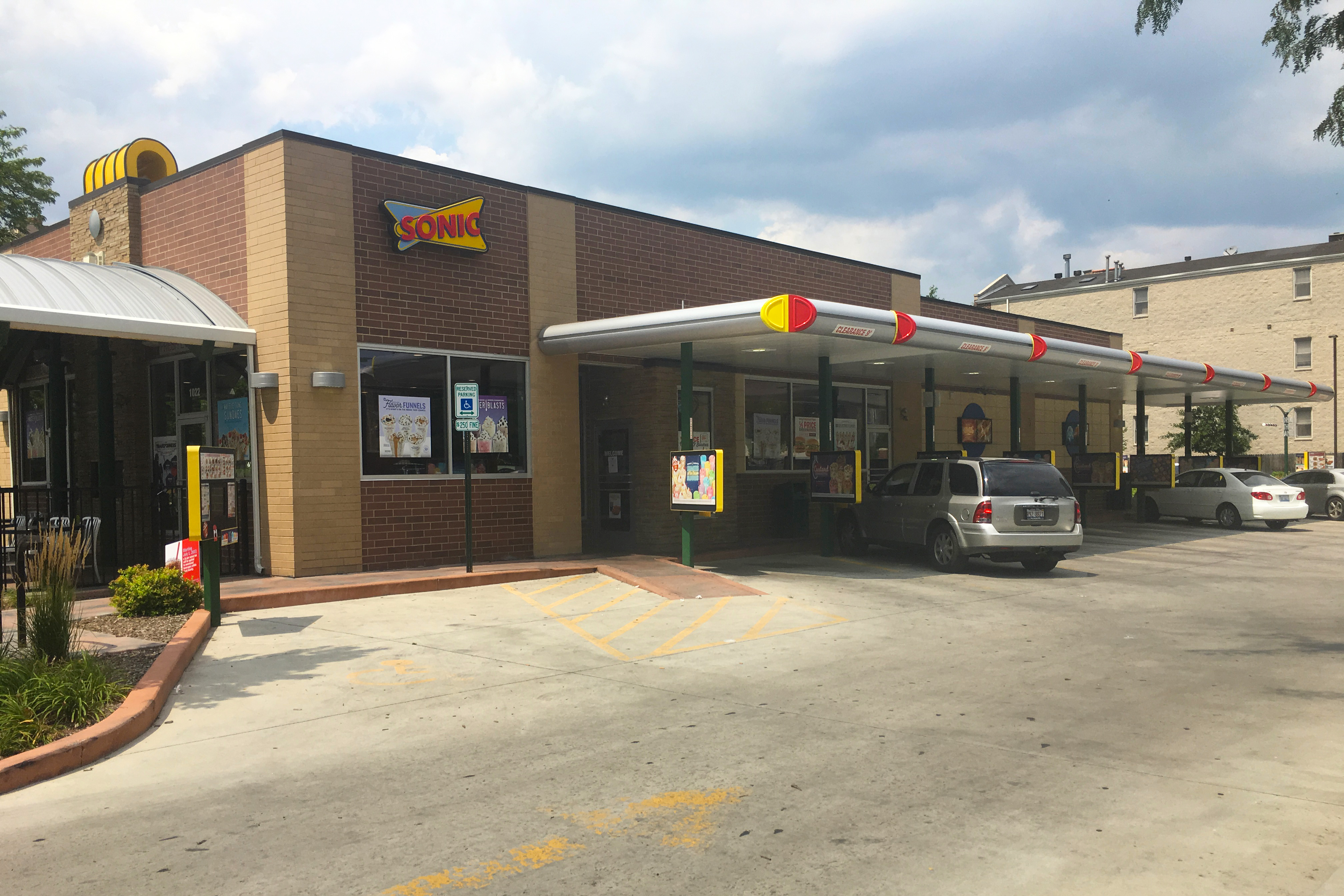 The drive-in-inspired chain with roller-skating carhops, Coneys, and sugary drinks with famous crushed iced might seem more home in the suburbs, but Sonic has its lone Chicago outpost the Uptown neighborhood. (Sonic does have a Chicago connection, though: A national ad campaign for the chain featured local improv legend T. J. Jagodowski, of the long-running T.J. and Dave show.)
Pizza Hut - Wicker Park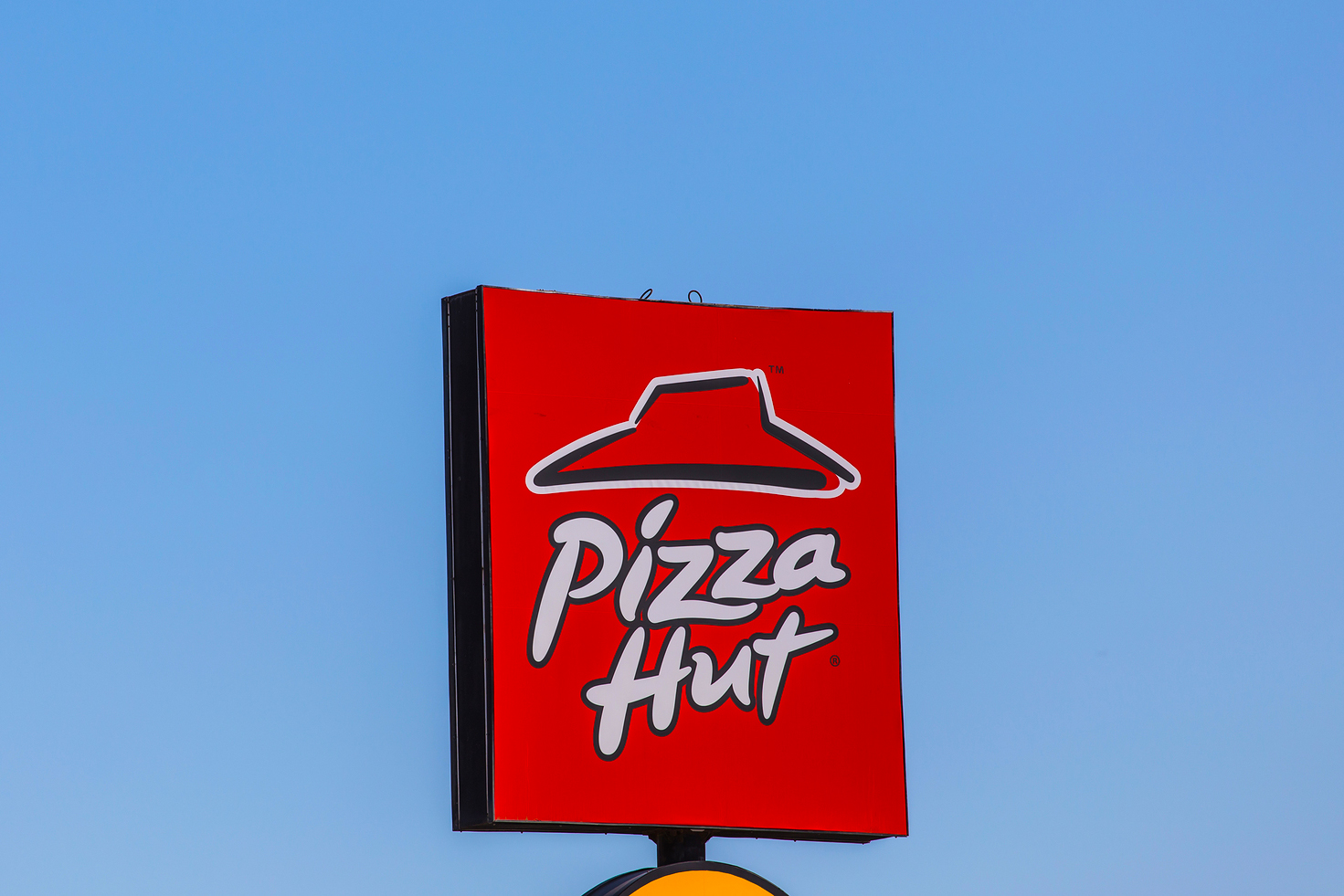 In the land of poke bowls that is Wicker Park, you'll find a rare, standalone (not a combination) Pizza Hut — with that iconic red roof. The restaurant currently has a two-star rating on Yelp, so this one may also go the way of the Wrigleyville Taco Bell.
The Gourmet Chicken - South Loop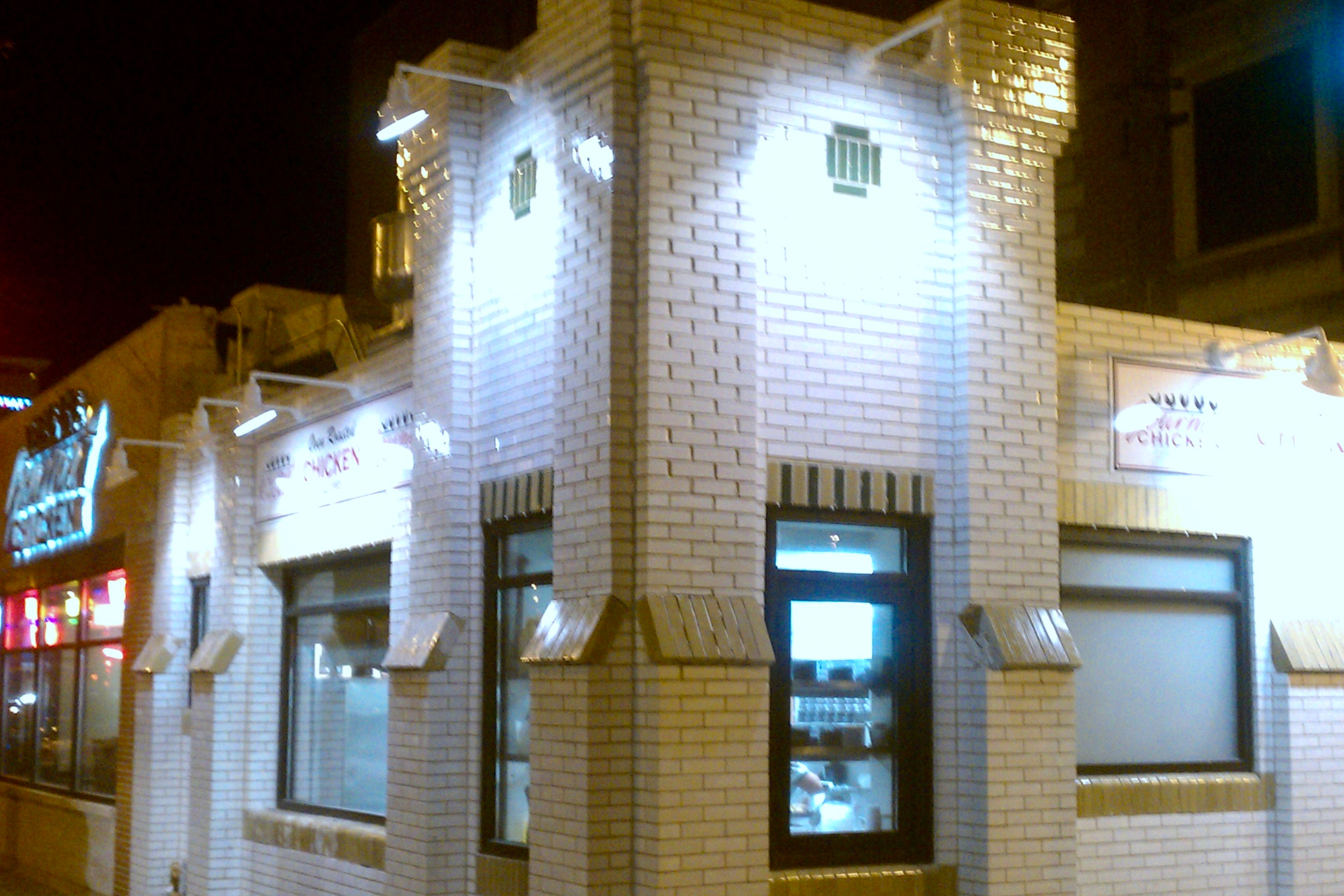 While all these restaurants should be rewarded for standing the test of time through the evolving tastes of Chicagoans, this former White Castle actually has been honored by the city. Now a Gourmet Chicken restaurant, the old White Castle — part of the first generation of the chain with white tile, castle-esque facades — got props from the Commission on Chicago Landmarks for preserving its distinctive exterior in 2011. It definitely stands out on its South Loop corner.
Rock N Roll McDonald's - River North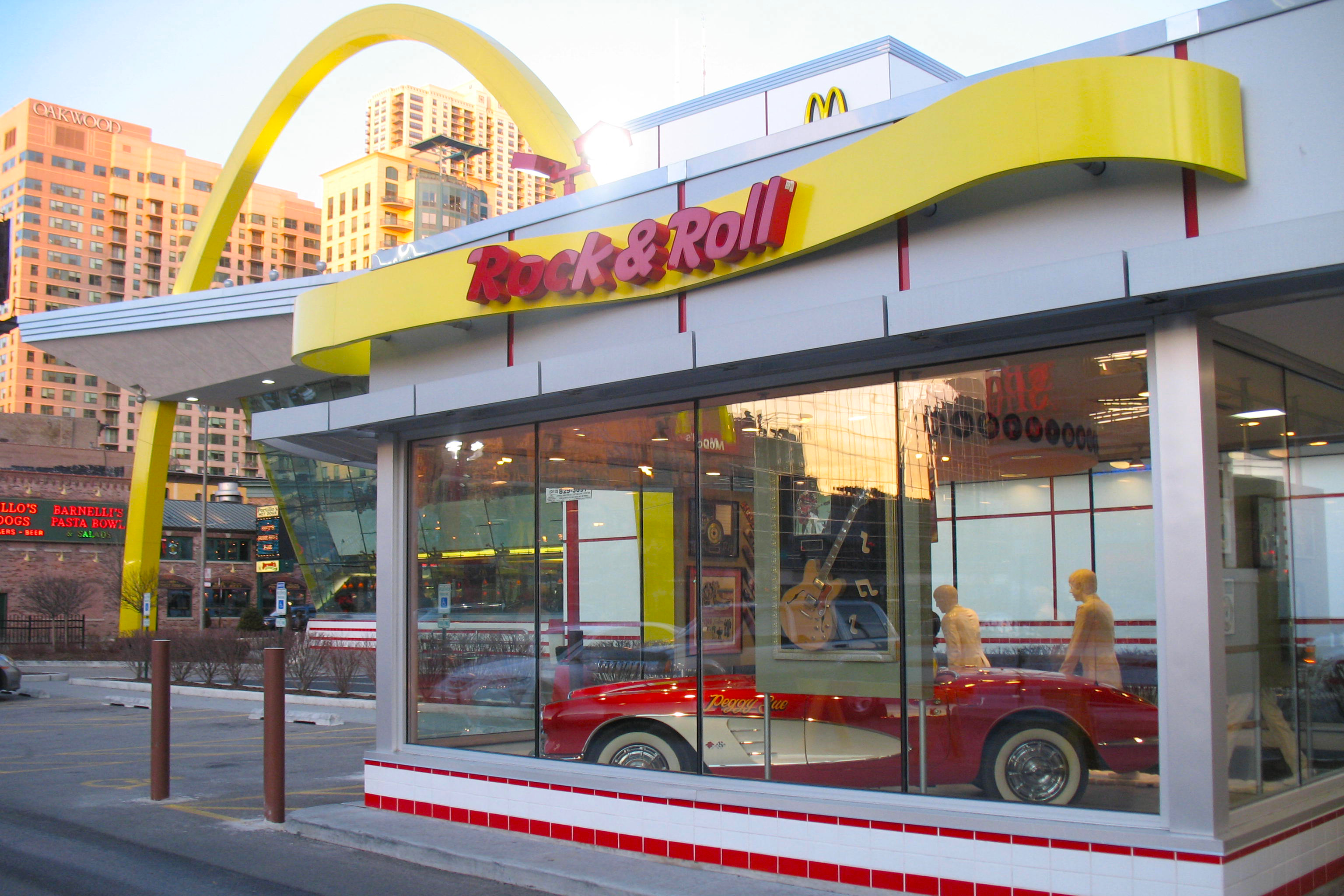 Sure, the flagship McDonald's isn't so out of place because it's on a touristy corner also occupied by a Rainforest Cafe, Hard Rock Cafe, and a giant Portillo's — but it's certainly a departure from its in the foodie-centric River North environs. The iconic Mickey D's even has a museum and a green roof where you can enjoy your Big Mac with a view of the city.