Nashville Local Life
Best Nashville Neighborhoods for a Staycation
While locals might hesitate to admit it, tourism is an essential aspect of life in Nashville. It's a culture-rich city that witnessed the Civil Rights movement and the dawn of country music; it's no surprise that people from all over the world want to visit. In fact, The Tennessean reports that in 2017 tourists spent over $20 billion in the state as a whole, with Davidson County (where Nashville is located) bringing in $6.5 billion—more than any other county in the state (that's a lot of bachelorette parties). But the same attractions that lure droves of out-of-towners also make it fun for locals to be tourists in their own city. Here are the best Nashville neighborhoods (and a nearby town) to find some rest and relaxation close to home.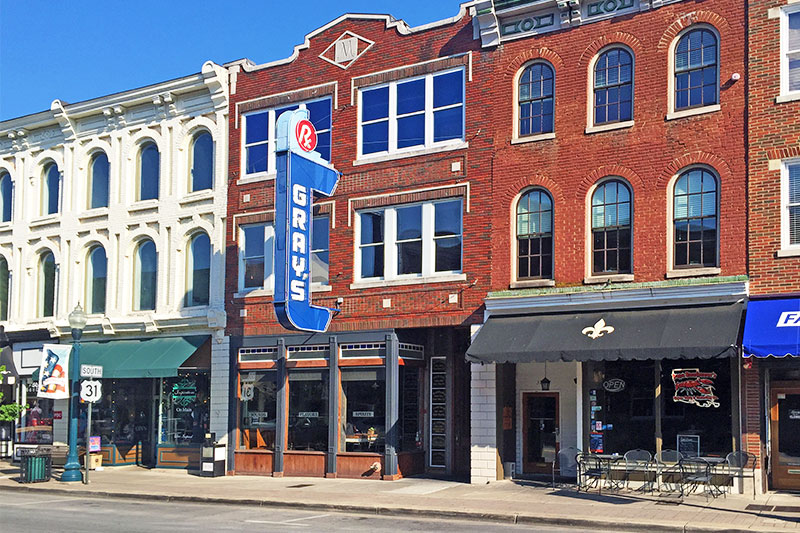 A little over a half-hour from the heart of Nashville, Franklin is a town with a rich history that makes for a casual day trip in the spring and summer months and transforms into a Dickinsonian winter wonderland during the holidays. "America's favorite main street" is the perfect shopping district where home decor and fashion options abound. Visitors can check out White's Mercantile, a modern general store owned by none other than Holly Williams, local musician famous for her impeccable taste and curated retail spaces. After a long day of browsing, tired shoppers can stop in to Gray's on Main, a southern eatery and cocktail lounge with regionally sourced fare served in a historic Victorian building from 1876. Visitors can also catch a show, play, or movie at the newly renovated Franklin Theatre. With upcoming events like a performance by Joshua Radin and multiple showings of classic movies such as "Ferris Bueller's Day Off" and "The Notebook," any night will have something special to offer in this historic center for the arts.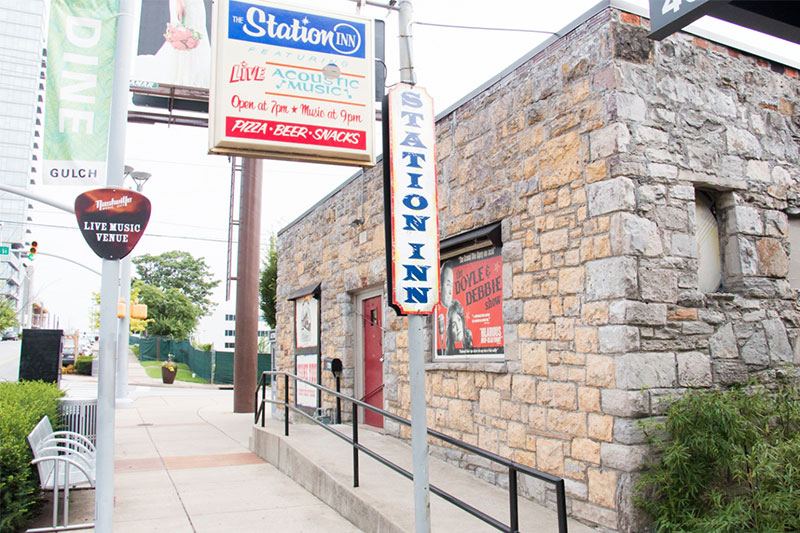 It may seem counterintuitive, but sometimes the best way to get away in Nashville is to delve even deeper into the town itself. A staycation at one of The Gulch's boutique hotels can offer locals the opportunity to discover new things and get to know some of the people who have ventured to Music City as tourists and travelers. A popular spot for lodging is The Thompson, a luxury hotel that's a favorite among tourists and locals alike. However, residents who have never stayed in one of their rooms have likely spent some time on the rooftop. The popular bar L.A. Jackson, is the perfect place to grab a cocktail before a concert or sporting event. Just outside is the historic Station Inn where guests can hear legendary bluegrass performers and get a feel for what Nashville was like when the Gulch was really just a gulch.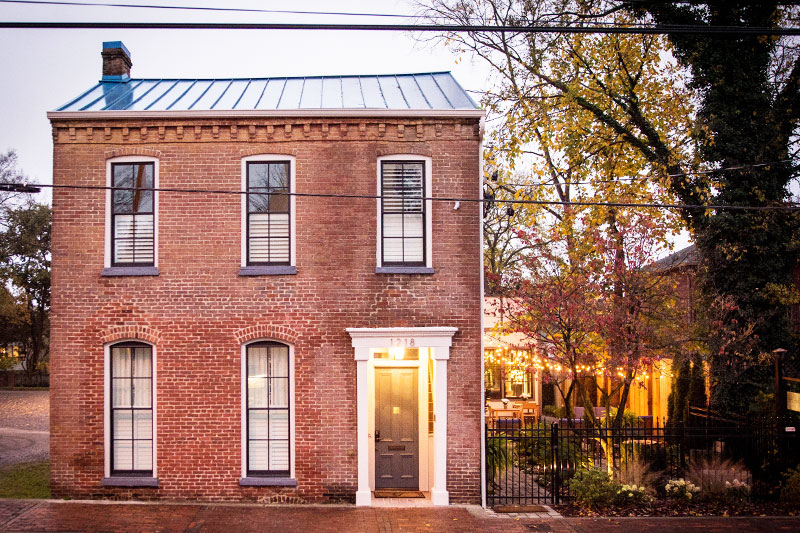 Right on the edge of downtown Nashville is Germantown, one of the city's oldest neighborhoods that's currently experiencing a renaissance with emerging art, coffee, and fine-dining scenes. No staycation would be complete without a little backyard adventure, and visitors can scour nearby North Nashville for its many historic and avant-gardemurals. The Germantown Inn a newly remodeled, 1865 Federal-style-home-turned-boutique-hotel is a great place for lodging, and guests can catch a Sounds baseball game at nearby First Tennessee Park. With everything from children's play areas to a beer garden, a day at the stadium offers something for both the casual visitor and serious baseball fan. When it comes to food, Germantown never disappoints, from upscale dining to fast, quality noshes. A mainstay of Germantown cuisine is the newly opened pizzeria and beer hall, Slim & Husky's. Anyone who has ever driven by the restaurant knows there's almost always a line out the door, but on a staycation—why not wait? The food and atmosphere are well worth it.