San Diego Local Life
Break the Routine With These 5 Unusual Workouts in San Diego County
Say "so long" to boring workout routines. If you're in San Diego County, there are plenty of options to keep you fit in unique and entertaining ways. Neighborhoods.com scoured the gyms, studios, and athletic facilities to find five workouts that stand out from the crowd.
Drumming — City Heights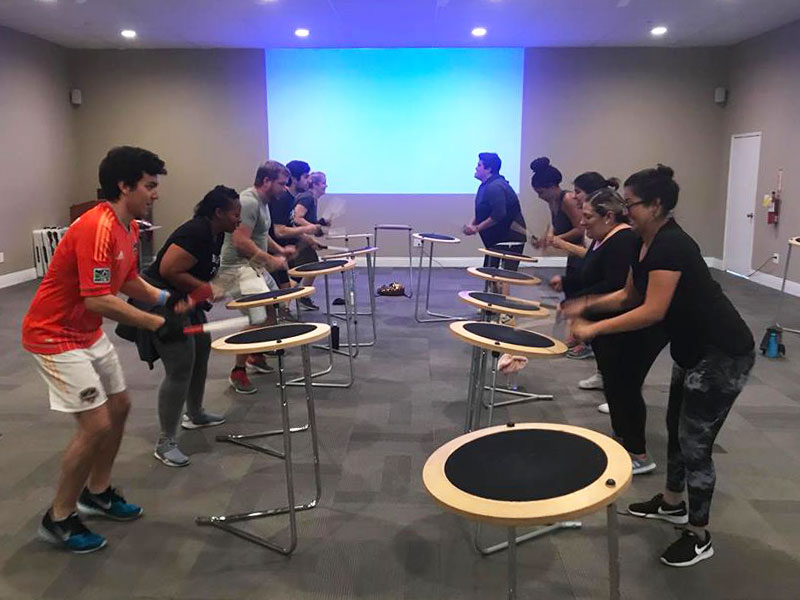 Want to burn up to 800 calories in an hour while drumming and dancing? Located in San Diego's City Heights neighborhood, Fit4Drums offers a full-body workout while drumming to popular tunes. This workout puts a new spin on core strengthening and cardio with continuous vigorous drumming that incorporates an easy cardio workout.
Aerial Yoga — La Jolla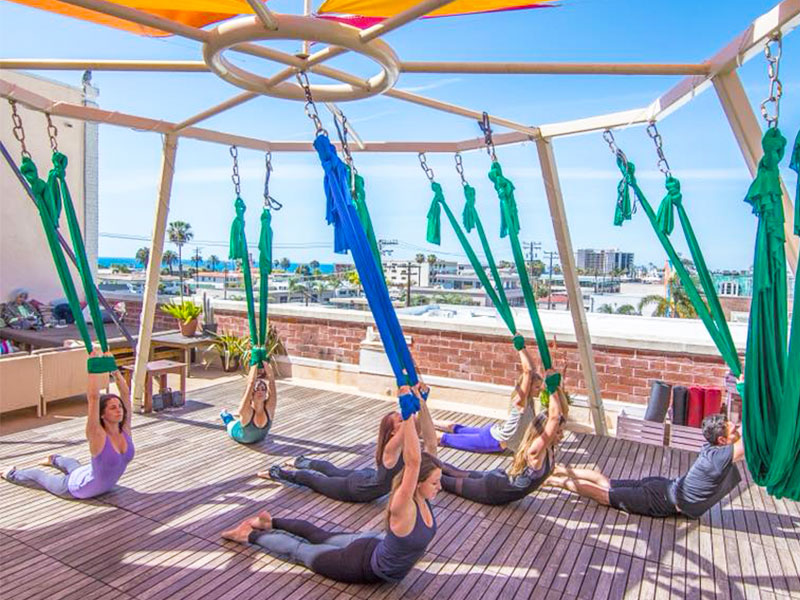 Located in La Jolla, Trilogy Sanctuary isn't your average yoga facility. An indoor and outdoor yoga studio, they offer aerial yoga, spiritual healing, a vegan and organic café, juice cleanses, a boho boutique, and ocean views. Classes include aerial, meditation, Vinyasa, and more. If you hurry, they have an offer to save 54 percent on new student yoga specials.
Blacklight Yoga — Pacific Beach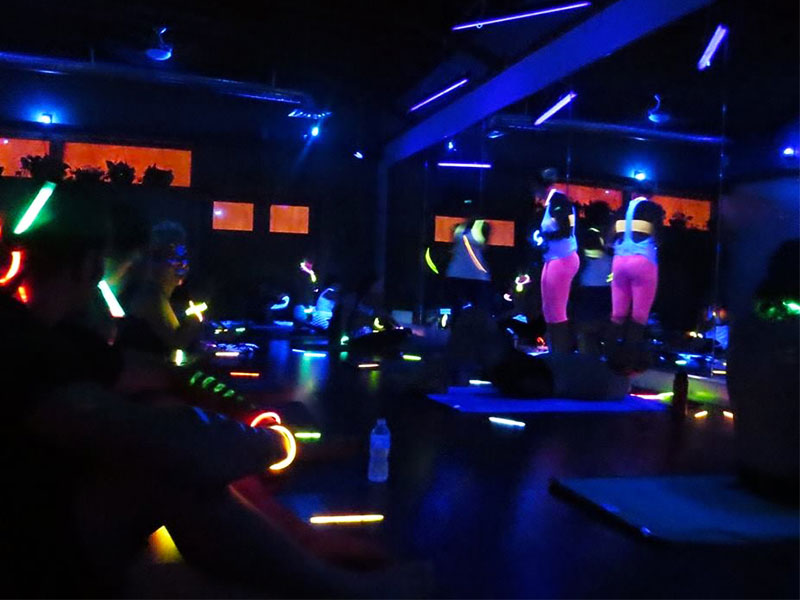 Spirit Yoga in Pacific Beach has plenty of the usual yoga class options available, but they also offer special blacklight yoga events from time to time. What's the point of doing yoga with the lights off surrounding by fluorescent colors? Under the black lights, it's hard to see what's going on in the mirror or see those around you, which lessens the desire to compare or judge yourself. Keep an eye on their schedule to see when the next class is happening. They cost $25 and sell out quickly.
Twerking Class - Gaslamp Quarter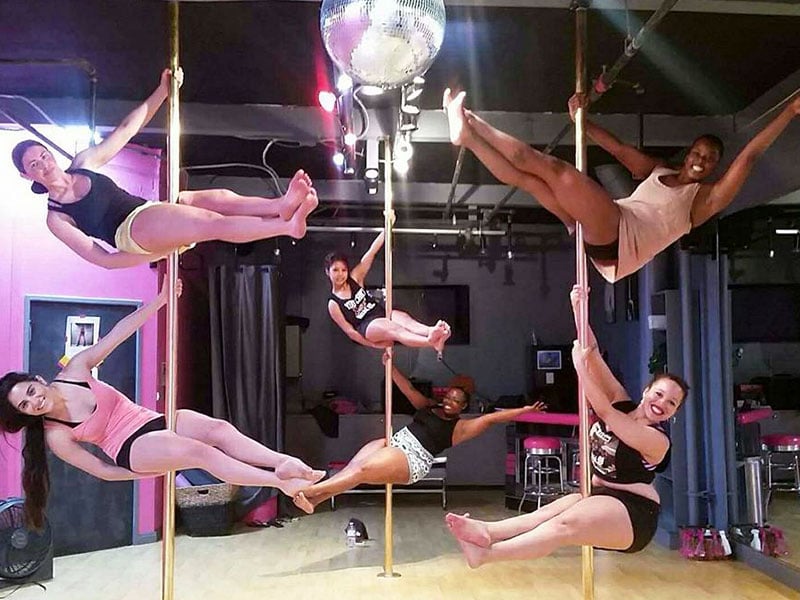 Pole Sinsations in San Diego's Gaslamp Quarter is all about demystifying pole dancing, turning it into a rewarding exercise, and empowering people to free themselves up to attempting spins and choreography. They also offer classes in other specialized categories, including burlesque and twerking. Yes, twerking. For $15 per class, you can twerk to the beat and get in a serious workout.
Ultimate Dodgeball - Chula Vista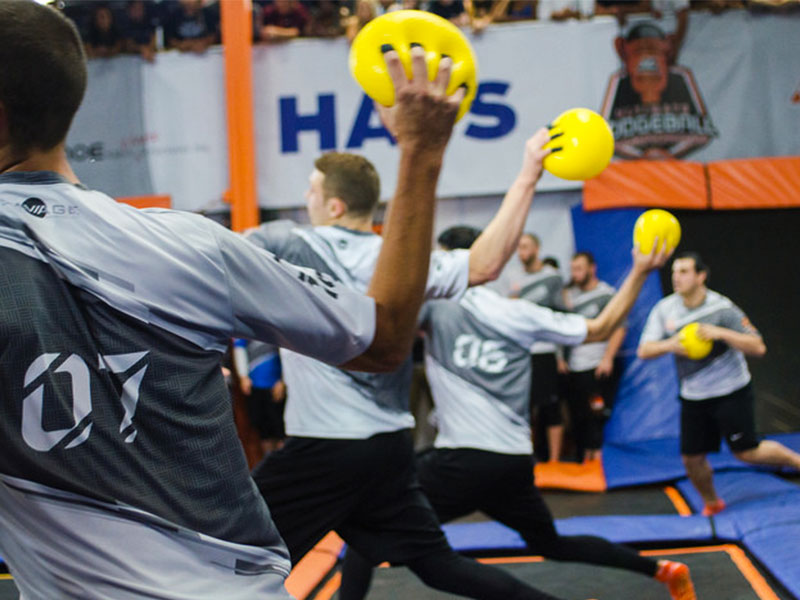 Sky Zone Trampoline Park offers all sorts of unique fitness activities that incorporate trampolines. You can go there and do Skyslam (basketball on trampolines), Skyjoust (gladiator-style jousting above a foam pit), or Freestyle Jump (exactly what it sounds like). The option that stood out to us was Ultimate Dodgeball, the classic gym class game, but this time you're in a wall-to-wall trampoline pit. Your abs will be getting a good workout while you duck, dodge, dip, dive, and dodge. They have locations all over but the closest one to San Diego can be found in Chula Vista.