Consider Moving to These 3 Cool Neighborhoods in Baltimore
Consider Moving to These 3 Cool Neighborhoods in Baltimore
Boasting low housing costs, cheap beer, historic streetscapes, public art, greenspaces, quirky independent stores, and a roster of famous bohemians and artists, like filmmaker John Waters, poet Edgar Allan Poe, painter Amy Sherald, and writer David Simon, Baltimore is the epitome of cool.
If you're moving to Baltimore, you might be overwhelmed with what neighborhood to choose. And choosing the right neighborhood is important. First settled in the 1700s, Baltimore has continued to develop over the years, so many of its neighborhoods have distinct vibes. And while Uber and Lyft are inexpensive, good public transportation is still a work in progress, so you'll want to live near the places you want to be.
With their arts and culture offerings, eye-catching architecture, dense selection of bars and restaurants, and status as up-and-coming communities, these three Baltimore neighborhoods are where cool-hunters will want to be.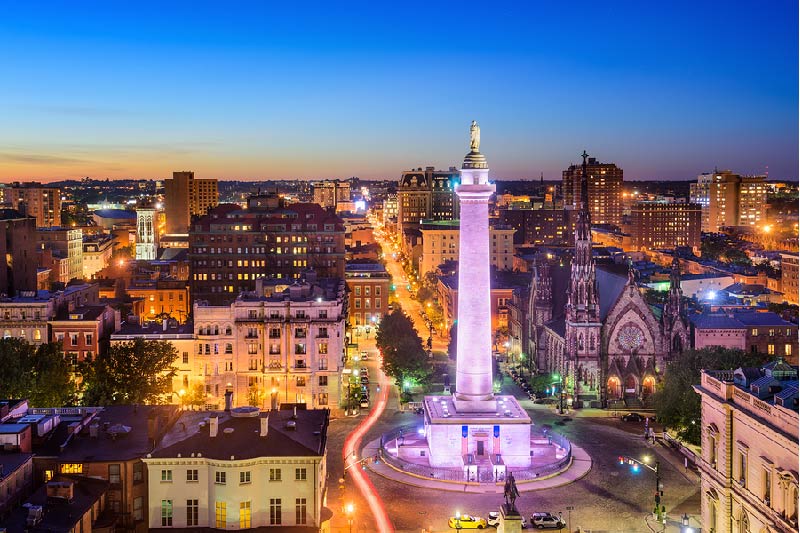 The streetscape in Mt. Vernon transports you back in time. Once the home of prominent turn-of-the-20th century doctors, lawyers, politicians, and professors, the neighborhood features a variety of housing. While some of the grand three-story brownstones remain as single-family homes, others have been divided into condos and apartments. There are also both old and new apartment and condo buildings with studios and one-bedrooms.
The neighborhood centers around the Washington Monument—smaller but older than the more famous one in Washington, D.C. The European-style park around the monument invites summer picnics, reading outdoors, or easy strolls with your dog. The park also hosts events throughout the year like the monument lighting holiday party and Flower Mart.
You can experience art and culture at the Walters Art Museum, the Maryland Historical Society, the Eubie Blake National Jazz Institute and Cultural Center, and Baltimore Center Stage. Most of the bars, restaurants, and cafes are along Charles Street, including Ethiopian, Japanese, Greek, and Nepalese eateries. But just off the main drag, the popular Mt. Vernon Marketplace food hall also offers a variety of cuisines.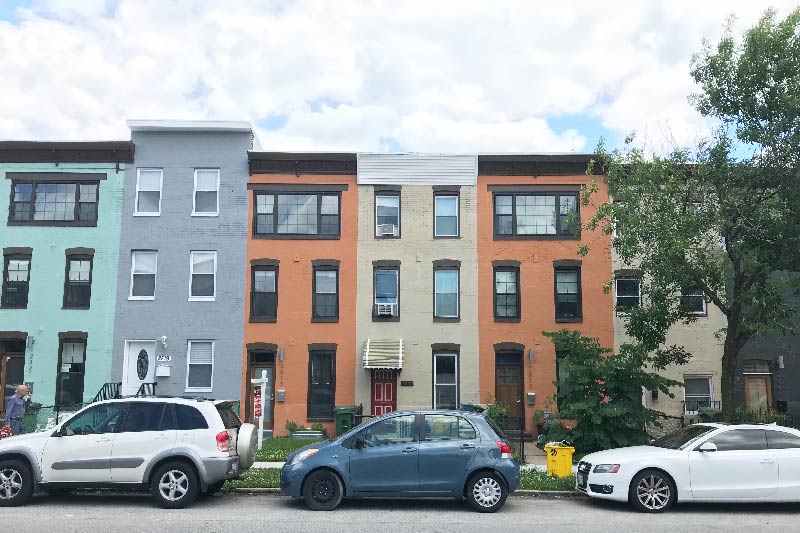 Hampden gets a lot of credit for being a cool neighborhood, and it is a cool neighborhood, but housing prices there have been going up. Nextdoor Remington is also cool and remains more affordable.
The homes in Remington are two- and three-story row homes, in a good mix of narrower Italianate-era and wider daylight-era styles. The neighborhood tends to attract a mix of younger bohemians, as well as professionals and families. The location next to I-83 and off Charles Street also makes for an easy commute north to Towson by car or south to Downtown by bus—the free Charm City Circulator.
Remington is surrounded by greenspace. You can enjoy a walk with the dog or a jog in Wyman Park, the Wyman Park Dell, Druid Hill Park, or the Jones Falls trail. The Johns Hopkins Homewood Campus straddles Remington and Charles Village, and the Baltimore Museum of Art, right next to the Hopkins Campus, is home to a world-class art collection that's free to visit and enjoy.
While all the bars and restaurants in Charles Village and Hampden are nearby, Remington itself has excellent options for going out. Old favorites like the 29th Street Tavern, The Dizz, and PaperMoon Diner have great food and drinks, while Ottobar hosts local and touring bands many nights of the week. Relative neighborhood newcomers like the R. House, the speakeasy W.C. Harlan, and authentic Mexican restaurant Clavel add to the neighborhood's cool factor.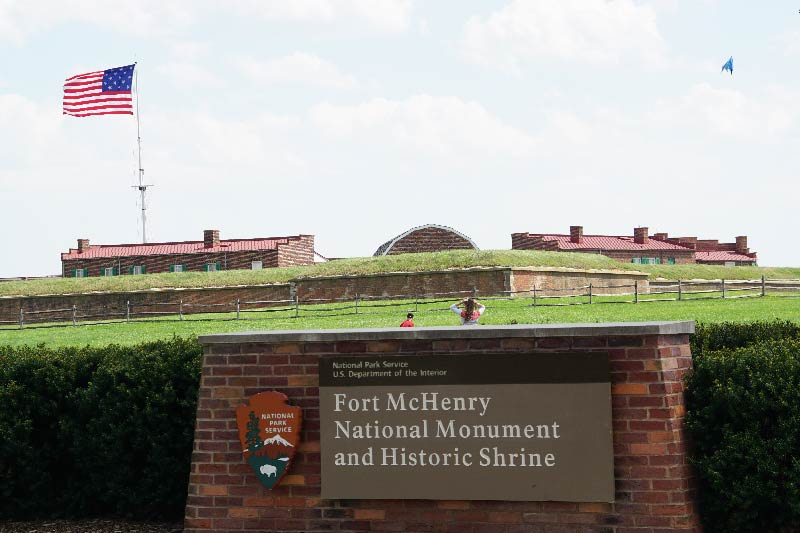 The peninsula that juts out into the Patapsco River on the south side of the Inner Harbor sometimes gets called Federal Hill. But Federal Hill, or Fed Hill as we usually call it, is just one neighborhood, and this area includes South Baltimore, Riverside, and Locust Point.
Locust Point is closest to Ft. McHenry and slightly isolated from the other neighborhoods. People who live there have block parties, join kickball leagues, and get to know their neighbors. In Locust Point, you'll find all of Baltimore's charm in miniature: historic streetscapes, waterfront beauty, small bars where everybody knows your name, parks and greenspace, and some great seafood.
Completely surrounded by water, the tip of Locust Point is Ft. Henry McHenry National Historic Park, the south side includes the Baltimore Cruise Terminal, and the north side has Under Armour's global headquarters.
While there's no designated main street, the bars in Locust Point are gems hidden in corners of the neighborhood. Small bars like In Like Flynn and Snug & Evil Tavern are true neighborhood bars where you'll get to know the person at the barstool next to you. If you like seafood or just want a Maryland experience, L. P. Steamers is a must. Diamondback Brewing recently opened their taproom in Locus Point, and the development next door includes chain restaurants World of Beer and Iron Rooster.
Most of the houses are two- and three-story row homes in the Italianate style, meaning they are narrow and from the late 1800s. Most have been nicely rehabbed, but you can still find bargains. Recently, more professionals and families have started moving to the area because of its easy access to I-95 and downtown offices. Developers responded by building new condos and apartment buildings, which are usually more expensive than the neighborhood's older homes.