San Diego Neighborhood News
Dockless Bike Sharing Could Be Coming to San Diego
At the request of City Councilman David Alvarez, a memo was released by the San Diego City Attorney's Office in late January regarding Alvarez's inquiry about the city's contract with bike sharing company DecoBike. Per KPBS, the memo asked whether it would prevent San Diego from working with rival companies.
At the heart of the memo was a question over the city's 10-year contract with DecoBike, which designated them as San Diego's "exclusive corporate partner as a bike sharing company." Per Alvarez, while the agreement entitles DecoBike bicycles to certain benefits, including city department maintenance, it does not prohibit San Diego from coming to an agreement with a rival bike sharing company, so long as the city is acting as a regulator and not a partner.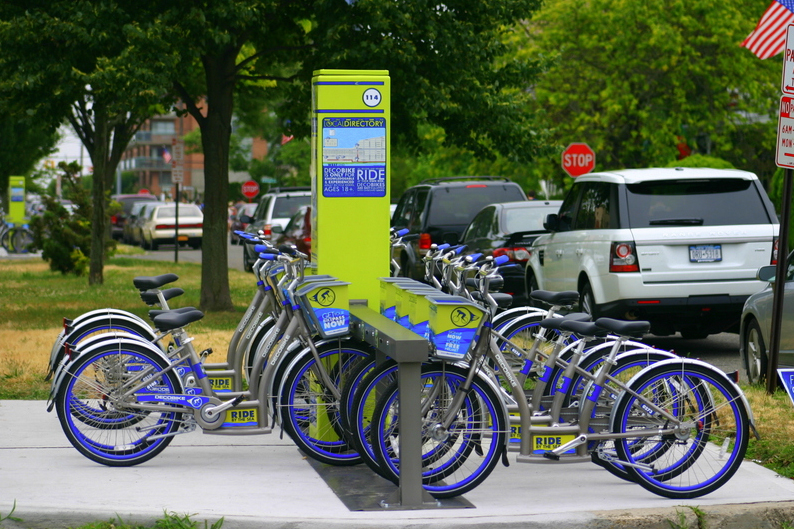 In essence, it's open season for dockless bike share programs such as LimeBike and Spin to start showing up in San Diego.
On Jan. 24, Alvarez tweeted the full-length memo, asking San Diegans if they were "ready for more bikes."
In a follow up to the initial memo, Alvarez released another memo that spelled out what he wants to see happen next.
"…it is critical to ensure that a regulatory process is in place, should additional bike share programs request to operate in the city. I respectfully request that staff prepare a regulatory framework proposal for bike share programs to operate in the City and that it be docketed for discussion at an upcoming Smart Growth and Land Use Committee meeting. This hearing would be an opportunity to allow the Committee to give input and feedback to the department staff and the City Attorney's office on an initial proposal that regulates the operation of alternative bike share programs. Research has shown that other cities such as National City and Seattle have set regulatory standards for the operation of these bike share programs, which the City should review as it develops its own regulatory process…"
Nicole Capretz, executive director of the nonprofit Climate Action Campaign, was excited for residents who don't own a car and need more options to get around. "We are now going to see an exciting array of options for biking around the city with the potential for door-to-door service and using electric bikes."
"This memo is a game changer," she added.
Bike sharing company Spin began a pilot program this January on the UCSD campus, and LimeBike began rides in Imperial Beach last September. Their bikes don't require docking stations, allowing riders to leave bikes wherever parking is allowed, which then lets the companies offer more competitive pricing. Both companies utilize smartphone apps for their bikes when it comes to rental, payment, and tracking.