Phoenix Neighborhood News
Downtown Tempe Continues Evolution Into a Can't-Miss Destination
You've probably been hearing a lot about Tempe's new Downtown area lately. It's become one of the best downtown regions in the Phoenix Metro thanks to a rebranding of the Mill Avenue District into what is now called Downtown Tempe. The influx of restaurants, bars, and shops diverting off of Mill Avenue have given the area new life.
According to the city, approximately 3.7 million travelers spend $730 million in Tempe annually. When combining that amount with other impacts, tourism amounted to a whopping $1 billion in total business sales for the city. The improved downtown is playing a major role in that.
Hoping to reap the benefits of the blossoming downtown district, several neighborhoods and businesses in the area are looking to induce development and growth as well.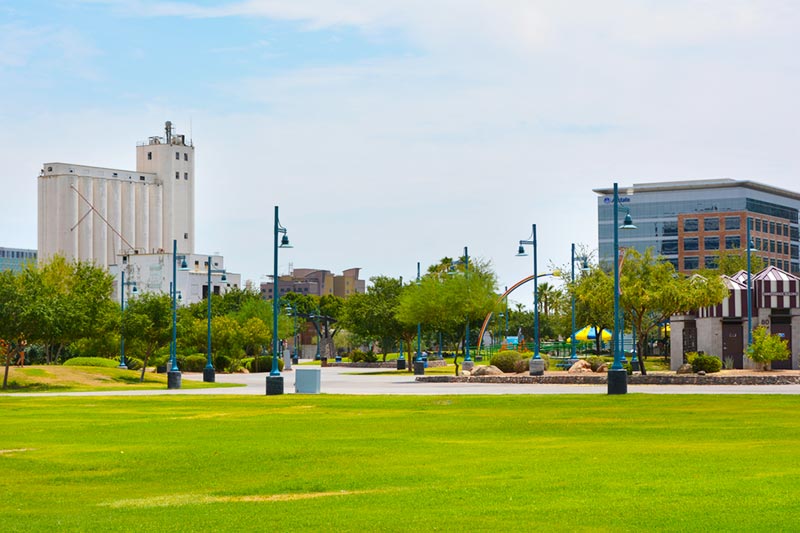 The Jen Tilly Terrace neighborhood is looking to join the tiny house trend, introducing a new residential community of 12,600 square-foot homes, according to AZ Central. Homes will be modeled after bungalows from the 1920s and 1930s while a 900-square-foot communal building will provide laundry facilities and community space. Prices are expected to start at $130,000.
Several new restaurants are also coming to the area. ABC 15 reported that Scottsdale's successful Morning Squeeze is opening a new location at 7th Street and Mill Avenue, near the Lofts at Orchidhouse. The 3,000 square-foot eatery will feature 70s-themed decor with a DJ booth and dog-friendly patio and will be open for breakfast and lunch. Meanwhile, ABC 15 reports that Illegal Petes will open a few blocks from the Arizona State University campus and will feature Mission-style burritos, a margarita bar, and a stage for bands and entertainment.
Last year, the Arts in the Park pilot program rolled out in Mitchell Park and Estrada Park last year to promote events like Fox and Peacock Music Festival and Music & Arts in the Park. This year, the results will be reviewed by the City Council regarding potential next steps. Given the popularity of the events, they could be back, driving more people to Downtown Tempe and adding to the ever-growing experience there.