Find Fun Halloween Events in These Phoenix Neighborhoods
Find Fun Halloween Events in These Phoenix Neighborhoods
As fall teases the Valley with glimpses of cooler weather, pumpkin lattes in high rotation, and even more family-friendly festivities, Phoenix is the perfect place to enjoy ghostly parties and Halloween performances. If you're looking for fun family activities around Halloween, you'll want to head to these Phoenix neighborhoods for a ghoulishly good time.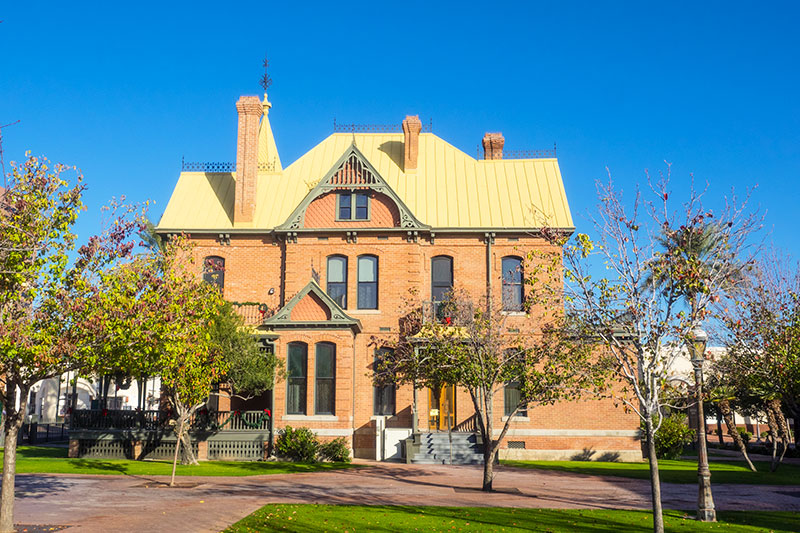 For the culturally inclined, head to Downtown Phoenix because this entertainment hub is brimming with excitement at the change of the season. The neighborhood hosts multiple events throughout the month of October to celebrate the fall-centric vibes. Grab a costume, or not, and bring the entire family (children under 13 not permitted without an adult) to the historic Rosson House Museum in Heritage Square for the annual Poe Fest. The packed house features short stories by live actors every weekend during the month of October, with certain nights offering a "PoeFest Seance" in an attempt to contact the lost soul of Edgar Allan Poe himself. The festival, which has grown over the last decade, also includes the grand finale on Halloween night featuring performances of Poe's famous "The Raven" every 20 minutes.
Another spooky venue in the neighborhood is the historic Orpheum Theater which hosts ghosts tours. The tours are perfect for those seeking paranormal activity while exploring the theater and hearing stories not not released to the public.
One of the smallest and most exclusive historic districts in the city is the favored gem of Alvarado. Head to the Heard Museum for the 12th Annual Halloween at the Heard on Friday, October 20. At this event, families and children can experience the joy of trick-or-treating among life-size animatronic dinosaurs. The evening also includes a family-friendly movie on the museum's outdoor amphitheater stage.
The Phoenix Theater also hosts 'A Vampire Tale,' a PG-13 yearly haunt that's also known as "The Nutcracker of Halloween." Celebrating its 15th anniversary season, this popular production pre-dates vampire pop-culture and includes a quirky yet sexy performance through visually stunning dance, special lighting effects, and aerial feats. And while the show may not be suitable for younger audience members, this neighborhood has Halloween-themed homes perfect for trick-or treating.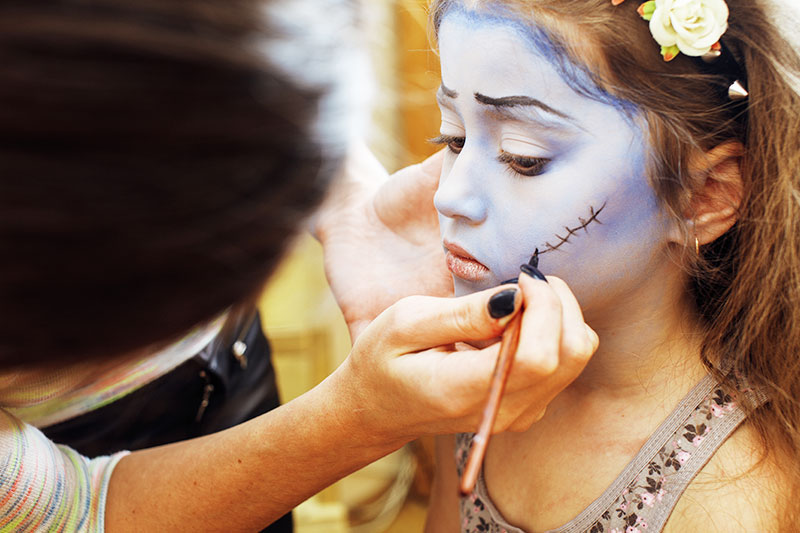 Bask in the energy of all things creative in Roosevelt Row Arts District. While on the look out for galleries showcasing ghoulish and ghastly artwork or seeking home-baked treats in one of the bungalow-converted cafes, you'll witness the neighborhood come to life in a different way during the month of October. On October 20th, the Arizona Humanities Council, in partnership with the Phoenix Public Library, will host the Ghostly Stories Festival. The event features costume contests, performances, local poets, community booths, the "Monster Mash" with Dr. Frankenstein, arts and crafts, book giveaways, chalk art murals, and more. The family-friendly event also offers several places throughout the neighborhood for free parking.
Norterra is a master-planned community with multiple neighborhoods and plenty of action on Halloween night, which makes it easy for the kiddos to get their buckets filled with treats. But trick-or-treating isn't the only thing happening in this community. The Shops at Norterra will host its third annual Halloween Spooktacular and Car Show, on Friday, October 19th from 6 p.m. to 8 p.m. This seasonal event is perfect for both car enthusiasts and Halloween fanatics. This free event features plenty of family fun, such as a Halloween-themed car show with trunk-or-treating, costume contests for families and pets, live music, games, prizes, food samples, and plenty of candy for trick-or-treaters.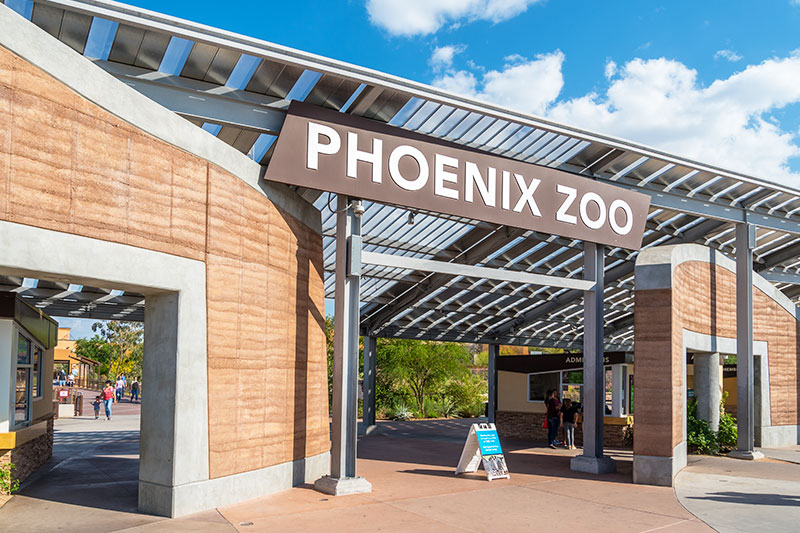 Listed as one of the places to score candy from rich people by Phoenix New Times, Camelback East Village is a vast neighborhood with multiple quaint villages. Children ready to fill their candy bags will have no problem stopping in some of the ritzy neighborhoods in this area on Halloween night.
Camelback East Village is also home to numerous family-centered hotspots as well as generous homes willing to pass out delicious sugary loot. The neighborhood is home of the Phoenix Zoo, which hosts its Howl-O-Ween event on October 26 and 27. This Halloween event is loved by all ages thanks to its fun activities for small children and scarier events for patrons ages eight and up, like Twisted Fairytales, a Zombie Rave, and a Freakout Sideshow.