Chicago Real Estate
Finding Your Dream Neighborhood in Chicago
Chicago has a vast network of neighborhoods for homebuyers to explore before settling down. If you're planning to buy, ideally you're looking for a house in your "dream" neighborhood. But, what does that dream look like? For some, it could be a neighborhood full of beautiful and affordable homes. For others, it could be somewhere with a great local dining scene.
A recent study from ImproveNet broke down what people are looking for in their dream neighborhood. The top four desirable neighborhood features? Grocery stores, park space, access to strong public schools, and options for dining out. Here are four Chicago neighborhoods that hit all four of those dreamy ideals.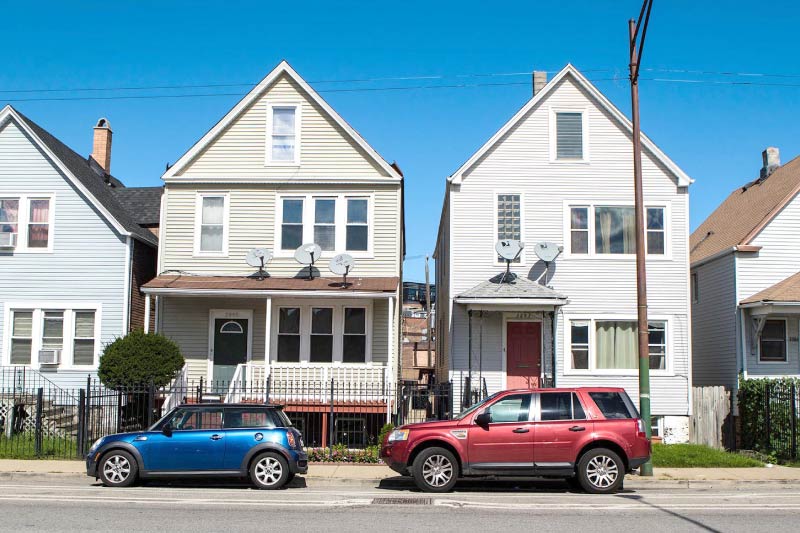 The North Side neighborhood of Avondale may seem like a quiet, residential neighborhood, but it is full of good places to eat. If you're in the mood for going out, the neighborhood is home to the monstrous and delicious burgers of Kuma's Corner, the addictive chicken of Honey Butter Fried Chicken, and the rotating menu of Michelin-starred Parachute.
Homeowners who want to commit to cooking more meals at home will find it easy here. Avondale is home to large grocery stores (Jewel and Target on Addison Avenue). Plus, the neighborhood has smaller corner markets (like Los Potrillos on Belmont Avenue) and specialty grocers (like Joong Boo Market on Kimball Avenue).
When it comes to greenspace, Avondale has several small neighborhood parks—making it easy for residents to walk to one. Residents can enjoy the amenities of Avondale Neighborhood Park, Parkview Park, Addison and Avondale Mural Garden, Elston Playlot Park, and Sacramento Playlot Park.
Residents of Avondale also have access to the Pulaski International School of Chicago, which has a rating of seven out of 10 on GreatSchools.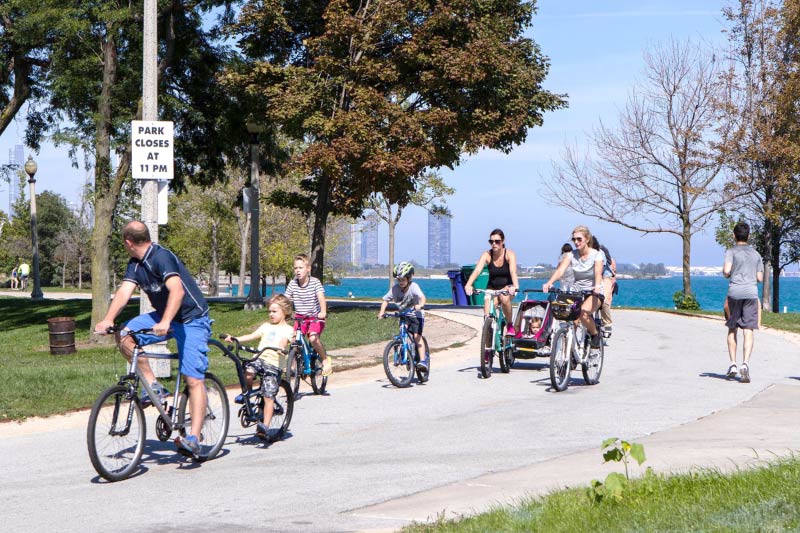 Parks and public schools are a strong point for Douglas. The entire eastern edge of this South Side neighborhood is dominated by Burnham Park and 31st Street Beach. Burnham Park, a massive 600 acres, is a good example of why Chicago's greenspaces are so highly regarded. The park is a place to stretch your legs, and it's home to features like Promontory Point and McCormick Bird and Butterfly Sanctuary. In addition to the wide-open space of Burnham Park, a number of other neighborhood parks dot the interior of Douglas. Plus, having access to a beach is a check in the plus column when you're searching for your dream neighborhood.
The families of Douglas are able to send their kids to Ward J Elementary School, which ranks as a nine out of 10 on GreatSchools.
35th Street is the main hub for shopping and eating out in Douglas. Here, you'll find plenty of fast-casual options, as well as a Jewel for grocery shopping. This stretch of the neighborhood is also home to Yassa Restaurant, which serves Senegalese food.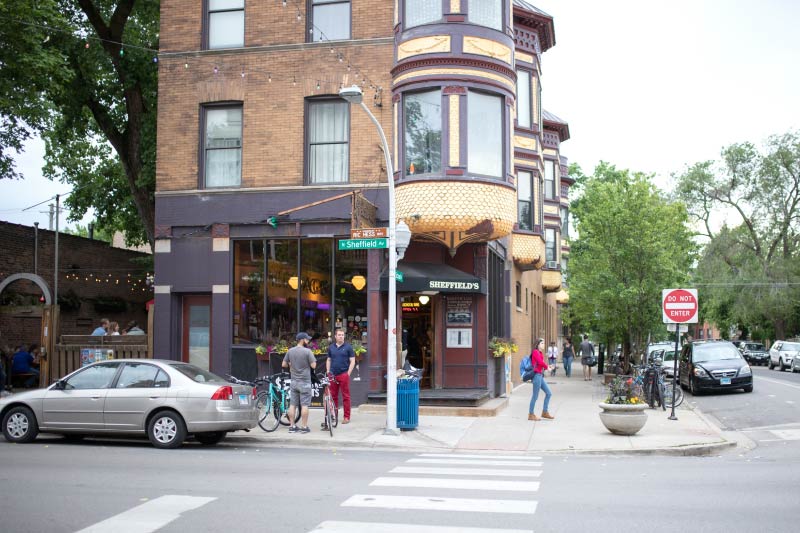 Lakeview is a massive Chicago neighborhood with a lot going for it—access to Lake Michigan, ample public transit, and various pocket neighborhoods that offer a seemingly never-ending amount of things to do. The neighborhood also has plenty of greenspace, strong public schools, and a well-recognized food scene.
Like Douglas, Lakeview is bordered by the lake to the east. The neighborhood's residents can walk and bike the Lakefront Trail, take in the view at Belmont Harbor, exercise their dogs at Belmont Harbor Dog Beach, and catch a glimpse of wildlife at the Bill Jarvis Migratory Bird Sanctuary.
Lakeview is also one of the city's top neighborhoods for good schools. It has access to three elementary schools (Prescott Elementary School, Greeley Elementary School, and Burley Elementary School) that rank highly with GreatSchools and a high school (Lincoln Park High School) that ranks nine out of 10 with GreatSchools.
Clark Street is a major hub for dining out in Lakeview. This strip is lined with bars and restaurants—many concentrated in the pocket neighborhood of Wrigleyville. The neighborhood also has its own row of empanada restaurants, an entirely gluten-free restaurant, and a Whole Foods for when you need to make use of the kitchen at home.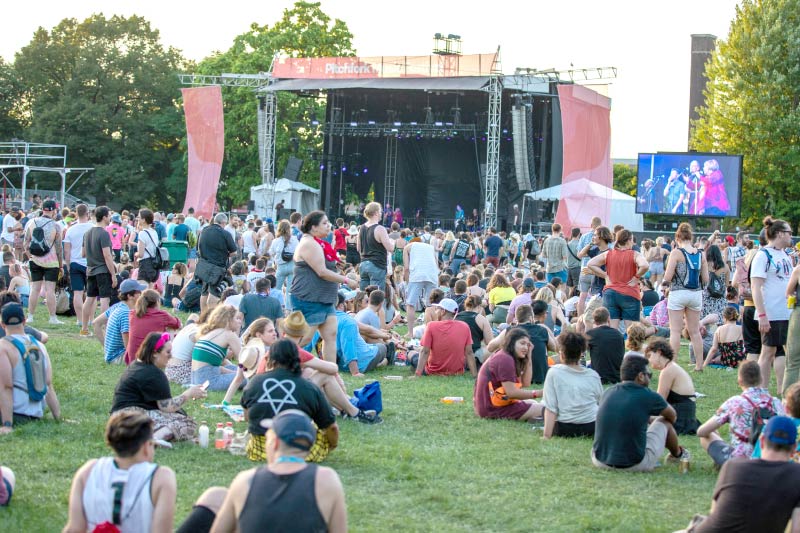 The Near West Side is often thought of mostly in connection to the United Center, but increasing development is changing the neighborhood and making it a more popular spot to live. The neighborhood has several large parks, access to strong public schools, and plenty of good spots to eat. Plus, the proximity to the Loop makes it an excellent spot for downtown workers looking for a short commute with an affordable cost of living.
Not far from the United Center, you'll find Union Park. The park, nearly 14 acres in size, has amenities like a field house, swimming pool, sports fields, and a playground. Plus, the park plays host to major events like Pitchfork Music Festival. Other parks in the neighborhood include Skinner Park, Sain Park, and Touhy-Herbert Park.
Skinner Elementary School in the Near West Side neighborhood has a 10 out of 10 rating on GreatSchools, making this an attractive spot for families with kids.
When residents need to stock up on groceries, they can stop at Pete's Fresh Market, located at Madison Street and Western Avenue. The neighborhood also has a collection of bars and eateries frequented by residents. Grab a burger at Billy Goat Tavern, or meet friends for drinks at The Ogden (also a good spot to catch the Blackhawks game during hockey season).