Houston Real Estate
Five Ultimate Lifestyle/Fitness Centers in Houston's Master-Planned Communities
Houston is well-known for creating successful master-planned communities, and these neighborhoods are all about promoting a quality lifestyle with a focus on fitness. Many of these developments feature resort-style clubhouses complete with water parks, golf courses, and state-of-the-art gyms offering a wide offering of fitness classes. These five neighborhoods and their amenities stand out for their array of offerings for residents seeking an active lifestyle.
Sienna Plantation - Missouri City
Sienna Plantation is a 10,800-acre master-planned community in Missouri City, a few minutes outside of Houston. Known for beautiful homes, a wooded landscape, and cohesive community feel, residents enjoy an impressive array of amenities, including 100-plus acres of parks, miles of walking trails, waterparks, and the Sienna Plantation Golf Club, which offers a challenging 18-hole golf course. In addition to the Brushy Lake Fitness Center, which features 62 pieces of workout equipment and 60-plus fitness classes hosted weekly, Sienna Plantation also offers covered outdoor exercise areas equipped with modern cardio equipment.
Woodson's Reserve - Spring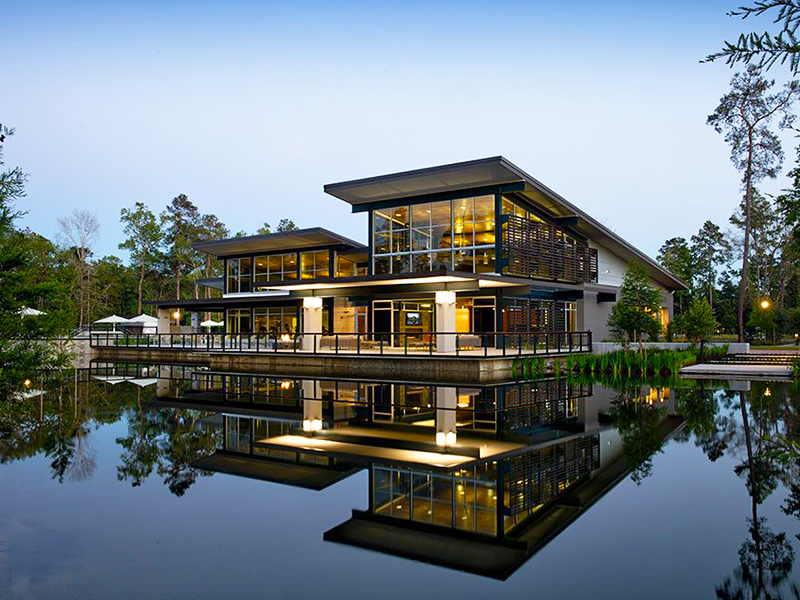 Woodson's Reserve is a 692-acre master-planned community located in Spring, just north of Houston. Distinguished by unique trees and waterways, Woodson's Reserve offers an onsite amenity center, Woodson's Club, which boasts a 9,000 square-foot community clubhouse, resort-style pools, a lazy river, a 24-hour access contemporary fitness center with a full calendar of fitness classes, and natural play areas overlooking the lake.
Cross Creek Ranch - Fulshear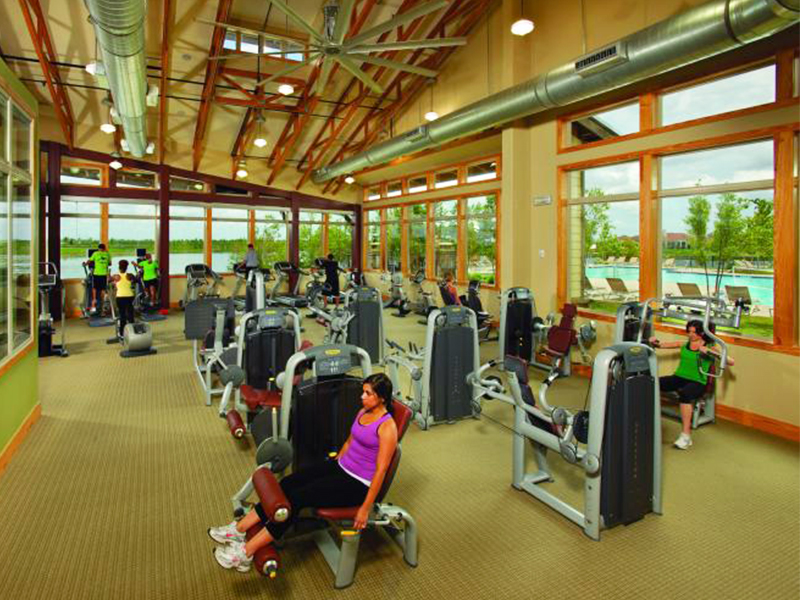 Cross Creek Ranch is a 3,200-acre master-planned community located in Fulshear, just west of Houston. The community offers a variety of amenities for active families, including miles of hike-and-bike trails and the one-acre Canine Commons dog park with separate areas dedicated for larger and smaller breeds. It is also home to Arbor Sports Park, which features a basketball court, sand volleyball court, tennis courts, and playgrounds for all ages.
This neighborhood's 6,500-square-foot gym is professionally staffed and managed and features state-of-the-art equipment for all workout levels, as well as free weights.
Bridgeland - Cypress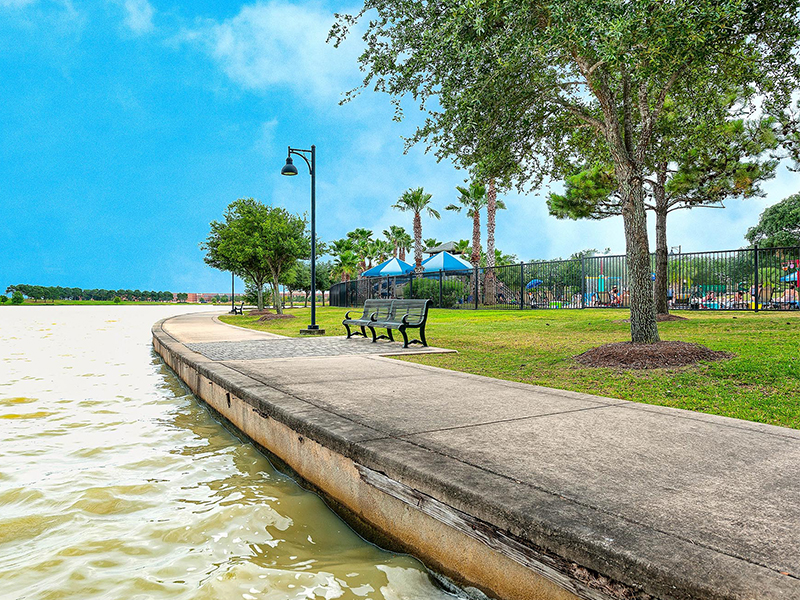 Bridgeland Community is an 11,401-acre master-planned community to the northwest of Houston between U.S. Highway 290 and Interstate 10.
The neighborhood is home to a resort-style pool, disc-golf course, stocked lakes, and complimentary use of kayaks, paddle boats, and other recreational equipment. The community center houses a modern fitness area and the resort-style swimming complex boasts a six-lane junior Olympic-size pool, a diving well with two platforms, and a gradual-depth play pool with volleyball nets. A pool for young children offers slides and spray toys. Two 30-foot sky slides are available for tubing and a spray park features fountains and creative water toys. You'll also find tennis courts, picnic tables, and a playground in a park setting for an afternoon of fun and relaxation.
Cane Island - Katy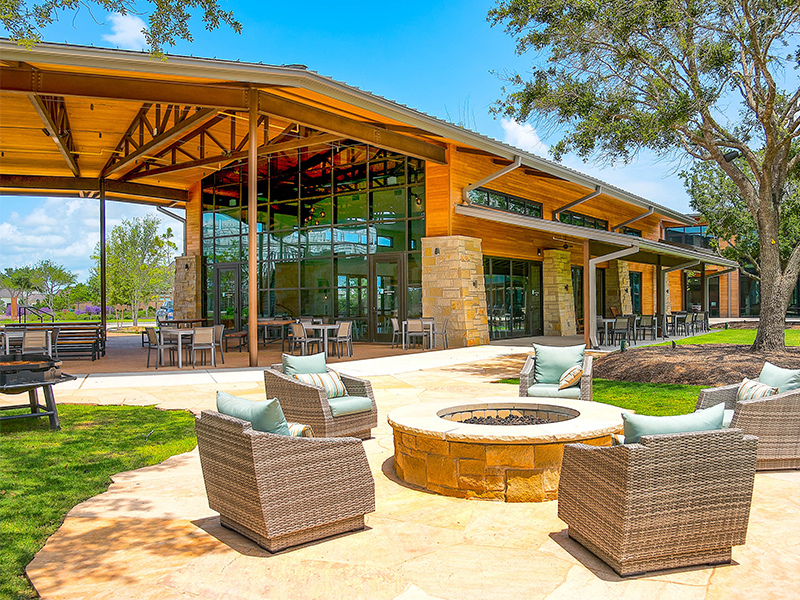 Cane Island is a 1,000-acre master-planned community located west of historic downtown Katy on the outskirts of Houston.
Their 24-hour, two-story fitness center features contemporary equipment and on-site personal trainers. The first floor is equipped with cardio machines while the second floor is home to weights and strength-building machines. Cane Island also features a yoga studio where fitness enthusiasts can choose their workout from over 100 on-demand fitness routines and a myriad of exercise equipment, including spin bikes. To cool down, residents can enjoy a swim in the lap pool which is open year-round.