Fort Worth Ramps Up its Branding to Market Both Cowtown and 'Nowtown'
Fort Worth Ramps Up its Branding to Market Both Cowtown and 'Nowtown'
Fort Worth is tired of playing second fiddle.
The city not only has second billing in the Dallas-Fort Worth metro brand, it's also frequently passed over for economic development projects that ultimately wind up in the Dallas area. In mid-2017, Fort Worth endured a devastating blow when XTO Energy vacated six of its seven local buildings and moved 1,600 jobs to an ExxonMobil campus near Houston. And to pour salt on the wound, passengers on many airline arrivals at DFW International Airport are greeted with the message, "Welcome to Dallas" (an especially hard pill to swallow since American Airlines is headquartered in Fort Worth.)
According to Mayor Betsy Price, people don't know Fort Worth, and the city hasn't done a good job of marketing the city on the national and international levels.
But that's about to change.
For the first time in history, the city commissioned an economic development study that put every aspect of Fort Worth's strengths and weaknesses under the microscope. The 492-page analysis and strategic plan will serve as the roadmap for more aggressively marketing the city's advantages globally as well as regionally.
Unlike most cities, Fort Worth offers a distinct blend of its rich Western heritage coupled with 21st century business and culture. Effectively striking an image balance between Cowtown and "Nowtown" may well be the city's ticket to the competitive edge.
Cowtown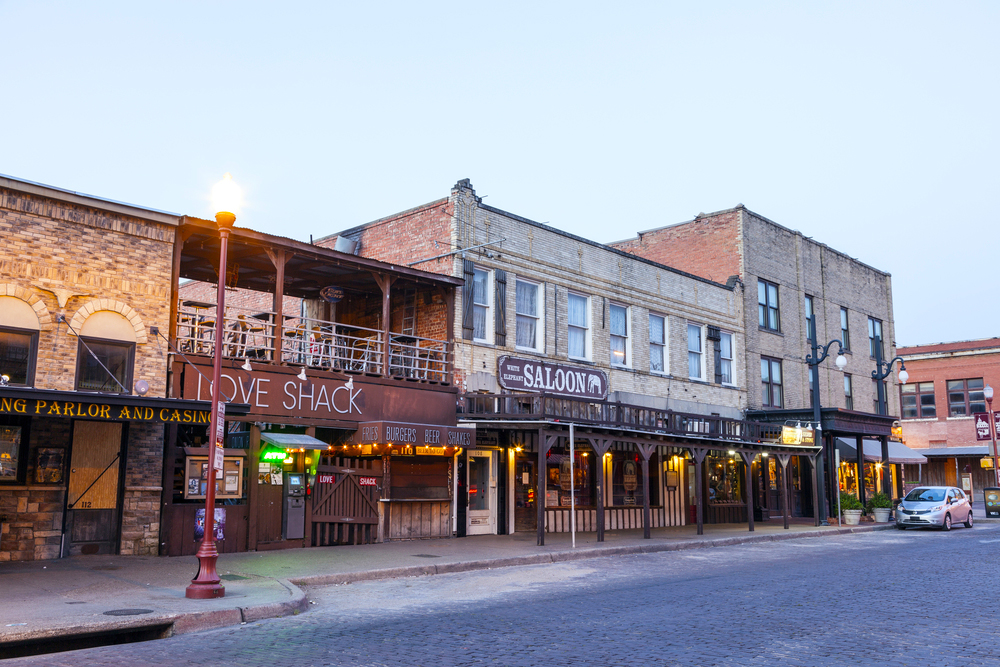 Cowtown is the Fort Worth the world knows.
Establishing that global name-identification didn't come from a third-party strategic plan. It came from generations of dedicated city leaders who had a vision to preserve 150 years of Fort Worth's Western history.
Every city around Dallas-Fort Worth was a cowboy town in the 1800s. And each shiny glass building and mixed-use development throughout the region today sits on land with an unknown history.
But Fort Worth wasn't just a cowboy town. As the city progressively grew from an ordinary cattle stop along the Chisholm Trail to the center of ranching, cattle shipping, and meat packing, it became a major player in 19th century economic development.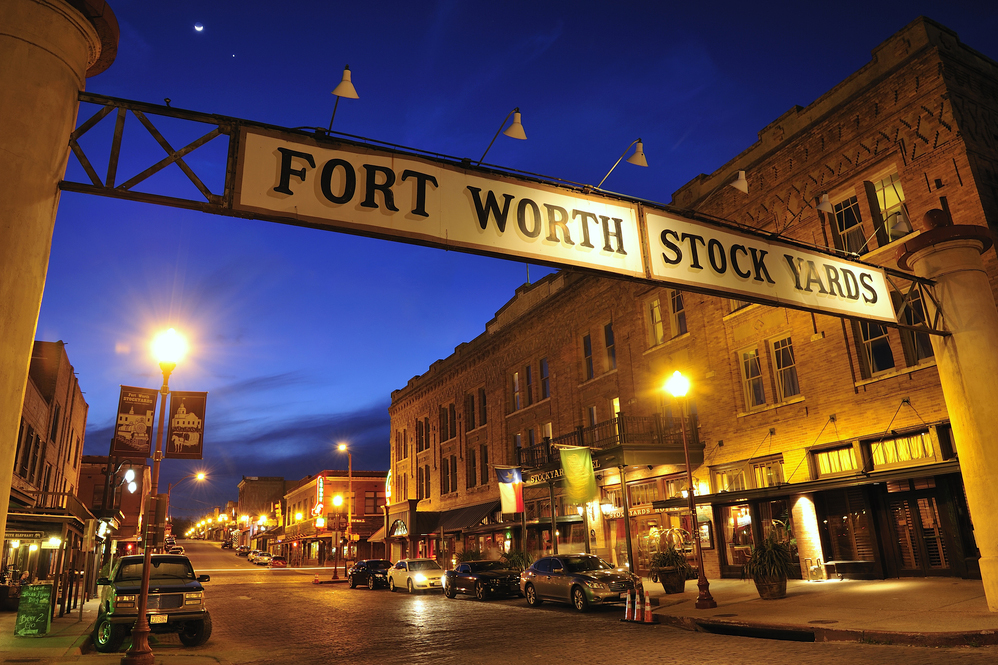 The Fort Worth Stockyards National Historic District and Fort Worth Livestock Exchange — known as the "Wall Street of the West" — are not only significant reminders of the role Cowtown played in Texas' legendary livestock industry, they're at the core of the city's vibrant tourism industry today.
When visitors to Texas want a taste of the Wild West, they come to Fort Worth where they can tour landmark attractions, experience twice-daily cattle drives, walk on original brick walkways, attend an indoor weekend rodeo, visit Cowtown museums, and shop and dine in authentic Western buildings.
Despite history preservation and marketing, a portion of Fort Worth's global name-ID can be attributed to luck. Geographically, Cowtown is where the West begins.
'Nowtown'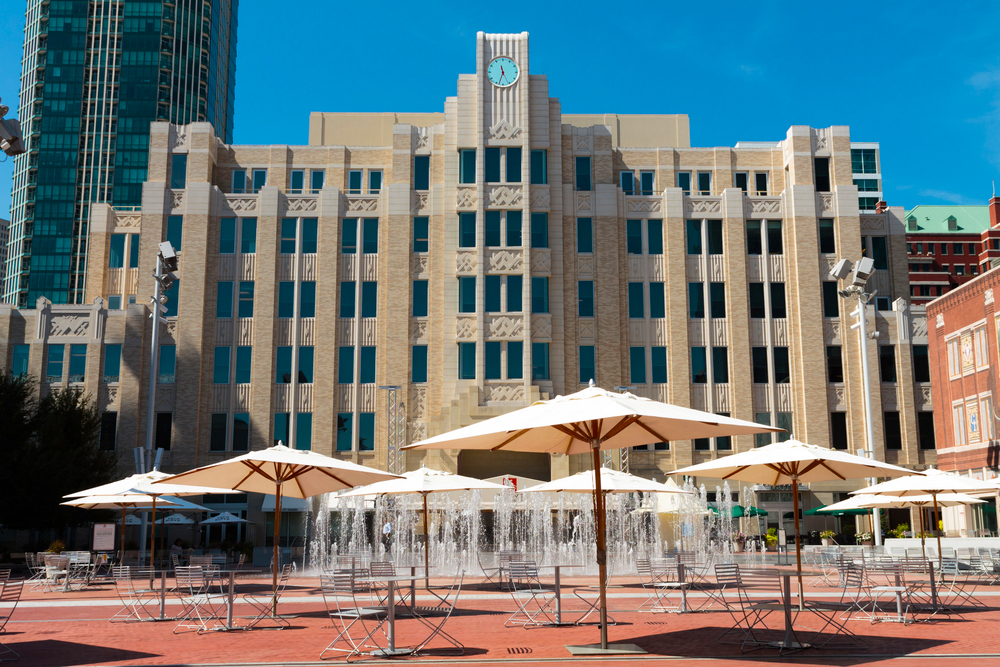 Sundance Square could easily be a prototype for marketing Fort Worth. This major center for shopping, dining, and nightlife is housed in historic buildings and newer modern structures. Like the city, it's a fusion of the past and future.
Based on the strategic plan, Fort Worth may be closer to a level economic playing field than it thinks.
According to the plan, the city is on-course to become the 12th largest city in the U.S. by 2019. It's home to Texas Christian University (TCU), Texas Wesleyan University, Texas A&M University School of Law, and the University of North Texas (UNT) Health Science Center, which positions Fort Worth as a destination for a young, skilled workforce and industry-academic collaborations.
In addition to American Airlines, multinational corporations — Lockheed Martin, Bell Helicopter, and BNSF Railway — would be prime anchors for a future transportation hub.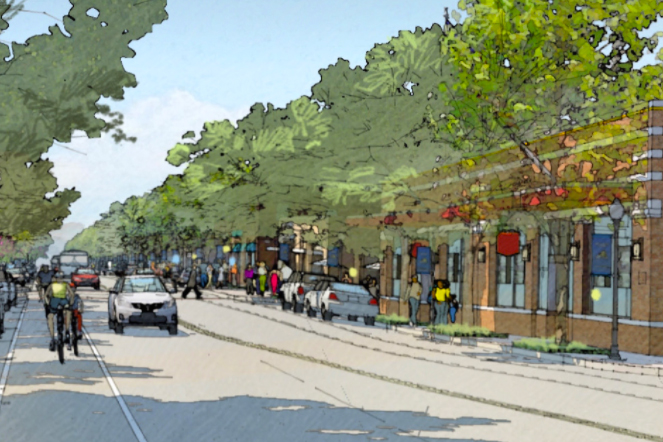 The Near Southside Medical District already has the largest concentration of medical jobs in Dallas-Fort Worth. Coupled with the new TCU-UNT Health Science Center School of Medicine, the district is at a key point to become a medical innovation district.
Fort Worth's undeveloped land mass, which drives economic development, is now more than twice as large as the available land Dallas has left.
Between the Van Cliburn International Piano Competition, Kimbell Art Museum, Amon Carter Museum of American Art, and other world-class venues, the city's Arts District already has global recognition. While the Main Street Fort Worth Arts Festival is a regional favorite, the challenge is raising awareness of the event to national and international levels.
Fort Worth also houses several trendy urban neighborhoods, including the Magnolia District, Arts District, Panther Island, and the downtown core. The city's goal is to accelerate urban and mixed-use growth.
Then the economic development's message should be clear: Fort Worth is open for business and has plenty to sell.