Miami Local Life
Getting to Know the Fort Lauderdale Area Through Movies
When people think of movies shot in South Florida, they typically think of those filmed in Miami. From classic films such as "Scarface" (1983) and "The Godfather, Part II" (1974) to movie franchises like "Bad Boys," the list of movies and television episodes filmed in Magic City is long.
But some people may be surprised to learn that Fort Lauderdale and other areas of Broward County have also been the backdrop of movies over the years. And not just little-known films like "Bart Got a Room" (2008), which was filmed in Hollywood, Florida. Some classic movies, or at least ones you've seen and enjoyed over the years, have been shot in the Fort Lauderdale area.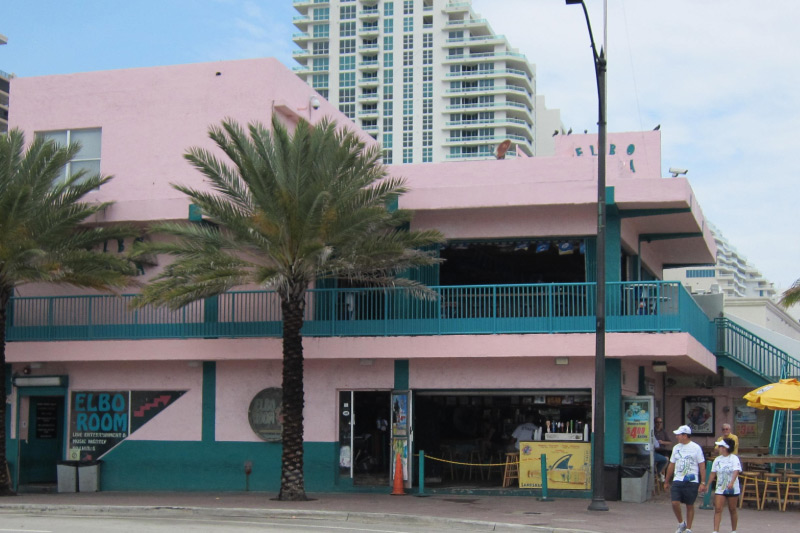 Fort Lauderdale Beach
For many who came of age during a certain era, Fort Lauderdale Beach will forever be the place where you "got your party on" during spring break. In fact, "Where The Boys Are" (1960), the movie that helped to perpetuate Fort Lauderdale's spring break reputation, was filmed on the beach. The movie also included scenes shot at the legendary Elbo Room, which has been a beach fixture at the corner of Las Olas Boulevard and AIA since 1938. Though the city cracked down on spring break festivities decades ago, the beach still attracts spring breakers (albeit in smaller numbers) and remains a prime place to shoot movie scenes.
Though most of the movie was shot in New York City, the final (and pivotal) scene of "Midnight Cowboy" (1969), where the two main characters escape from the travails of their lives in the Big Apple, was shot at Fort Lauderdale Beach. Also, scenes from "Wrestling Ernest Hemingway" (1993) were shot at the Ocean Hacienda Inn, which served as a second-floor apartment with a view of the beach in the movie but has since been razed.
Both residents and tourists alike are familiar with the Wreck Bar at B Ocean Resort due to its well-known mermaid show. But it's also where some scenes from "Analyze This" (1999) were filmed (although it was called the Yankee Clipper Hotel back then). Located at the northern end of the beach, the Bonnet House Museum & Gardens was the primary shooting location for "Hoot" (2006), a movie about a group of friends who protect a flock of wild owls.
Though the beach seems to be the preferred destination for the movie industry, locations throughout Fort Lauderdale have been the site of movie sets. For example, the golf course scenes from Adam Sandler's "Happy Gilmore" (2006) were mostly shot in Fort Lauderdale. And the office scenes from "Marley & Me" (2008) that took place in a newsroom were actually filmed at the downtown offices of the Sun-Sentinel.
Though most of it was filmed in South Beach, some scenes from "Out of Sight" (1998), a movie starring George Clooney and Jennifer Lopez, were filmed here. "Donnie Brasco" (1997), starring Al Pacino and Johnny Depp, included many memorable scenes in Fort Lauderdale. While mostly shot in New York City, the movie also includes a scene filmed at the Broward County Convention Center, which was used as an airport in the movie, and Rapids Water Park in Riviera Beach. Also, "Cape Fear" (1991), a remake of a 1962 film, was filmed in various parts of Fort Lauderdale.
"There's Something About Mary" (1998) was mostly filmed at various locations throughout Miami. For example, Mary's house was at 2066 N. Bayshore Drive in Edgewater and her office was in a high-rise building at 701 Brickell Ave in Brickell. Scenes were also shot on Granada Boulevard in Coral Gables and at the Big Pink restaurant on 157 Collins Ave. in South Beach.
However, some people may not realize that scenes were filmed in Broward County, too. Though the beginning of the movie is set in Rhode Island, the scenes from Cumberland High School were actually shot at Plantation City Hall. After previewing the film, however, the city council members asked that Plantation not be listed in the film credits, due to the film's vulgarity.
Set at the fictional Bushwood Country Club, "Caddyshack" (1980) was filmed at Rolling Hills Country Club, which later became the private Grande Oaks Golf Club in Davie. Some of the golf scenes were also filmed in Boca Raton.
"Rock of Ages" (2012) was mostly filmed in Miami, but some scenes were shot in Broward County. For example, the scene underneath the Hollywood (California) sign was shot at a garbage dump (Mount Trashmore), which is located between Coconut Creek and Deerfield Beach. Concert scenes for the film were shot at the Seminole Hard Rock Hotel & Casino in Hollywood (Florida).
"Married to the Mob" (1988) was based in Long Island, New York, but it featured some scenes in Florida. In addition to a scene shot at the Fort Lauderdale airport (it was the Miami airport in the movie), a set in Pompano Beach served as the set of a Miami hotel room featured in the movie.