How to Find Out if Someone Died in Your House
How to Find Out if Someone Died in Your House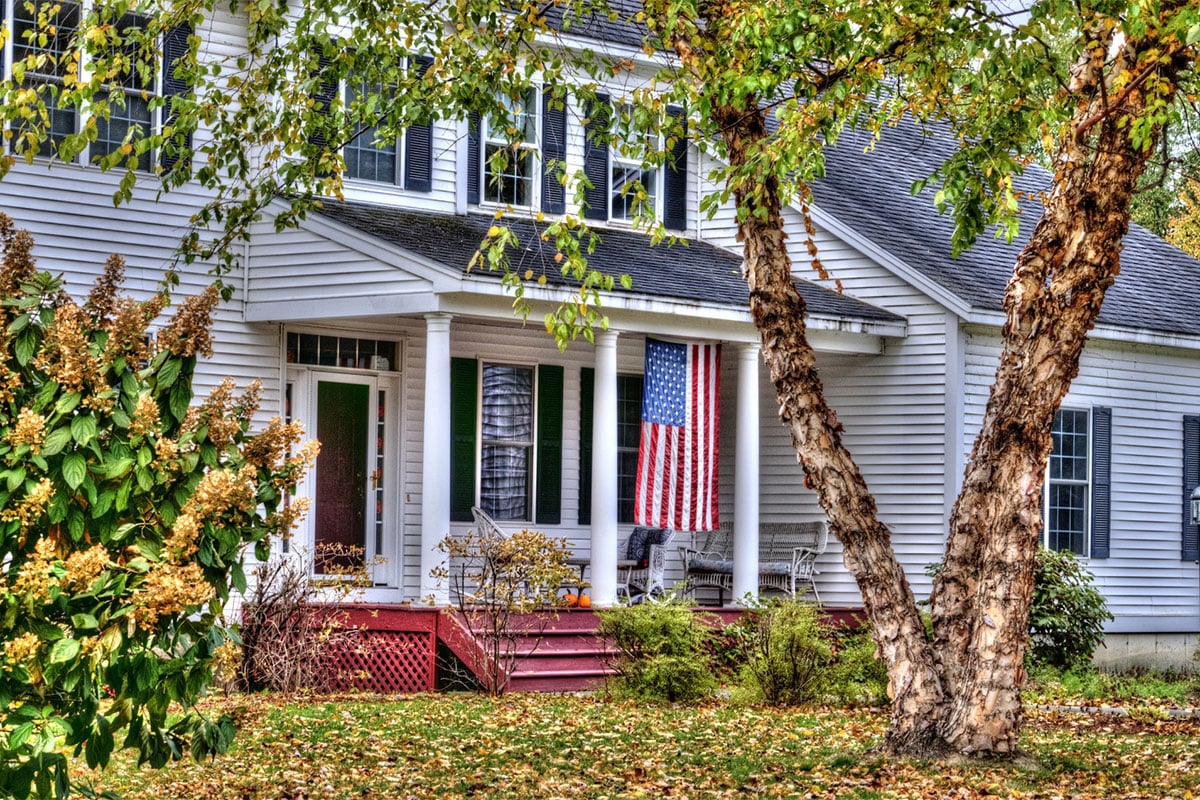 When you're house hunting, it's only natural to imagine yourself creating new memories in a space. That's why it's a little disconcerting to think about how the people who lived in a home before did all the exact same things: celebrated birthdays and barbecues in the backyard; enjoyed dinner and a movie in the living room; relaxed in the upstairs bathtub after a long day of work. It's even more disconcerting to think about if the inevitable ever happened: Did someone die in your house?
Besides only seeking out new builds, you can do a little research to find out if someone died in your house. Whether it's morbid curiosity or a lifelong fear of ghosts (hey, it happens), keep reading to find out if someone died in your house, or a house you're thinking about purchasing.
First, Prepare Yourself
If you're looking at an older home or a historic property, it's important to consider the customs and circumstances of eras gone by.
"Before we had huge hospitals available close to every location, dying at home was the norm," says Denise Supplee, a licensed Realtor and co-founder of SparkRental.com. You could leave it at that and just assume somebody may have passed away in your home. But, if you insist, you can also ...
… Visit Your County's Vital Records Office
Plain and simple, most death certificates list a place of death. Visit your county's vital records office or website, and you can find listings of death certificates. From there, you can check if the address in question is on any of the certificates.
This information should be free, Supplee says, so be wary of websites that charge a fee, although they can be useful in sifting through large amounts of information for you. You can also visit your local library, where librarians should be able to assist with finding archival information such as newspaper clippings that might include an obituary with the address in question.
Google it
If the thought of visiting a local government office or brick-and-mortar library scares you more than any haunted spirit, you can also try a search engine. Google the address, and look for any links from local news stations or obituaries.
"You should also experiment with queries that include your address followed by terms like 'death,' 'murder,' or 'homicide' so you can get a complete picture of your situation," says interior designer Brett Elron of BarterDesign. Elron says as an interior designer, he's had plenty of clients want to know if their home has had a death inside of it.
"Before we had huge hospitals available close to every location, dying at home was the norm."
Ask Your Real Estate Agent
Since search engines and courthouses can involve a huge amount of data, this tip might be the easiest: Ask your real estate agent. Though disclosure laws vary state by state (more on that later), your real estate agent might know up front if a death has occurred in a property.
Ask the Neighbors
Another answer might be living—pun intended—right next door.
"In Texas, a Realtor is only able to disclose physical and structural defects, not facts like a previous murder scene or death in the home," says Benjamin Ross, a Texas-based Realtor and founder of My Active Agent. "It pays to do a little research on your own and not rely on the professionals for everything: Ask the neighbors if they have ever witnessed an event at the house."
In Most Cases, It's Not Required to Disclose Deaths
Laws around death disclosures vary state by state, but most states do not require sellers to disclose deaths of natural causes that took place in the home. It is only legally required to report these types of deaths in the states of Alaska, California, and South Dakota, and only for deaths that have occurred in the past three years, Elron says. In Georgia, disclosure is only required if the homebuyer asks (this also applies to landlords whose renters ask), Supplee says.
Real estate transactions use Caveat Emptor, which translates to "Buyer Beware," meaning the responsibility is on the buyer to discover adverse material facts, says Florida-based home insurance specialist and licensed Realtor Robyn Flint.
"Legally speaking, Realtors are not typically required to disclose if a person has died in a home," Flint says. While they are legally required to disclose foundation issues or a leaky roof, someone dying naturally inside a home falls outside the standard of adverse material facts, Flint says, reiterating that you should always check your state laws.
On the other hand, in most states, real estate agents must legally disclose if there has been a violent death or a highly publicized death on the property, Elron says. That's in part because it can affect property values.
Most Deaths Won't Affect Property Value
Someone dying inside a home is unlikely to affect property values, barring instances like a violent crime. In fact, if someone died in a home many years ago, the current seller or listing agent might not even know about it, Flint says. A high-profile murder case, however, can have a massive impact on the price of a home—and sometimes, these homes are torn down altogether, says real estate analyst Emile L'Eplattenier.
"A great, recent example is the Amityville Horror House," L'Eplattenier says, referring to the five-bedroom Long Island home where one resident of the house shot and killed his parents and his four siblings in 1974. "In 2010, the house was discounted from $1.15 million and sold for $950,000. Then, six years later, it sold again for $605,000 after being brought down from the asking price of $850,000," he says.
While the gruesome crime no doubt had a lasting impact on the home's value, L'Eplattenier offers a more lighthearted take on the matter: "Of course, this $200,000 drop could have also been due to something much scarier than past murders and evil spirits—the ill-famed New York housing market."