Las Vegas Local Life
How To Make Friends in a New City: Las Vegas
When you've lived in Las Vegas long enough, you come to realize that the small-town vibe is unusual, especially since it's a major city of over two million people. This may feel a little daunting, but you can still forge some solid friendships. Besides getting to know coworkers, hoping you'll run into someone you know at the grocery store, or holding a welcome-to-the-neighborhood barbeque, here's how to make friends in Las Vegas as a newcomer.
Social Media and Phone Apps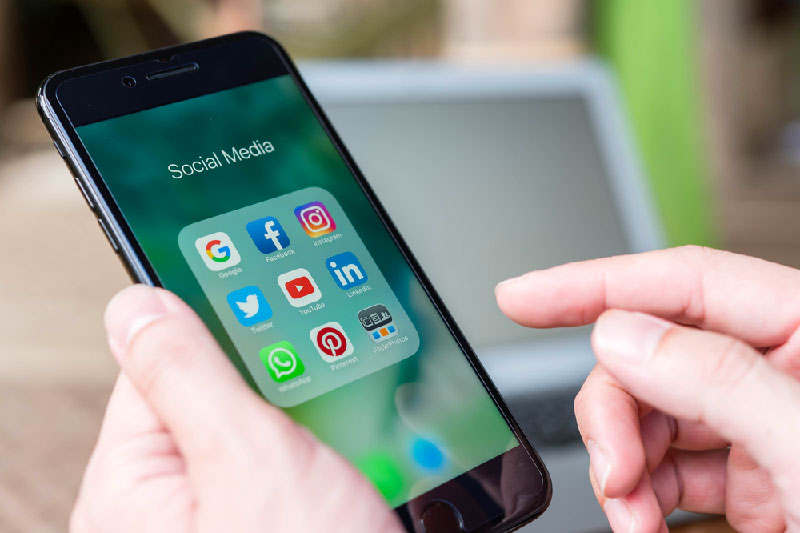 Before moving to Las Vegas, reach out to your friends on Facebook to see if they know anyone in the Las Vegas area. If you're an introvert looking to make new friends, this guide may also be able to help. If your existing friends don't know anyone in the Valley, use Meetup to find and join groups doing everything from painting to bar hopping. And, instead of using dating apps to find new people, phone apps like Bumble BFF are especially useful for people who want to make new friends. You may also try looking for friends through Instagram by organizing an Instameet. Apps like Nearify also let you see events going on in the area so you can find people with mutual interests.
Networking Events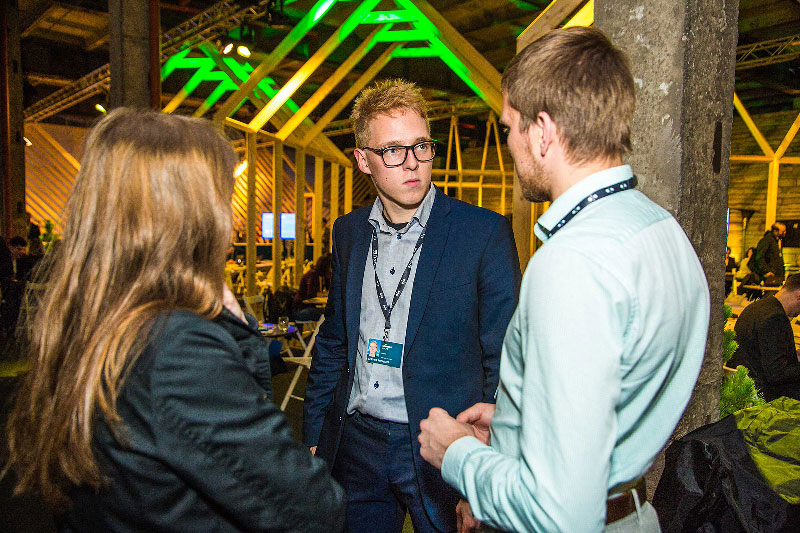 Regardless of your industry, career networking events can be a great place to meet friends and contacts. Vegas Young Professionals is open to professionals ages 21 to 39, a cool place to meet early- and mid-career peers. In addition to career workshops and mentorship opportunities, their monthly mixers at places like Elysian West and Red Rock Hotel and Casino make these gatherings fun places to meet driven, interesting people making waves in Las Vegas.
Workout Classes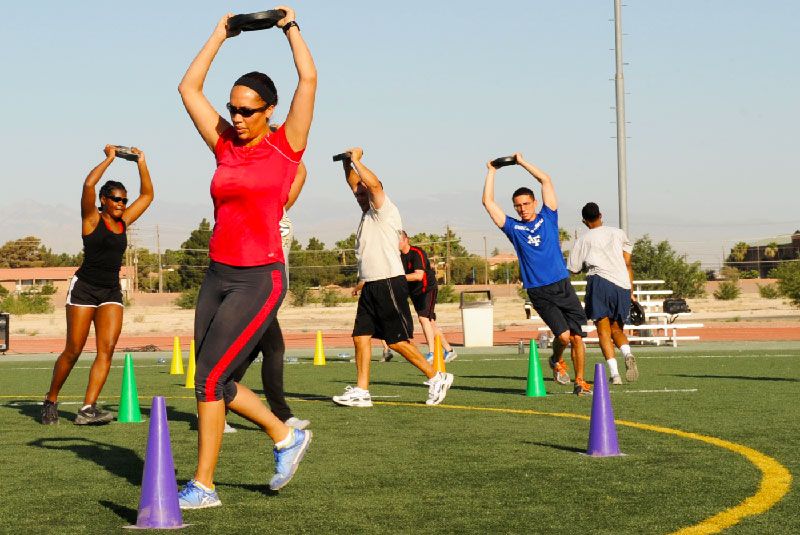 Las Vegans love going to the gym. Whether you want to attend Evolution Yoga in Henderson or a larger gym like Lifetime Fitness in Green Valley or Summerlin, going to regular exercise classes can be a great opportunity to meet people. Check Facebook regularly for fitness meetups, like Monthly Booze Yoga at CraftHaus Brewery. Dance classes like those offered through Arthur Murray Dance Centers also offer positive opportunities to meet people, especially when your first class is free.
Downtown Institutions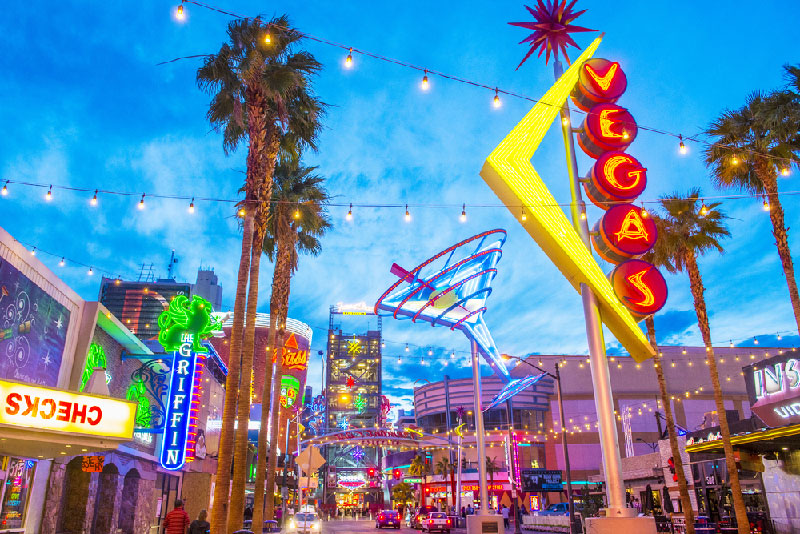 Because downtown and the Arts District are spots frequented by locals, these areas of town are ideal places to meet creatives that usually dwell in the same hangouts. Zappos and the Downtown Project are major anchors in the downtown scene, so attending monthly events like First Friday, annual events like Life is Beautiful, and other events listed on their Facebook page makes it easier to regularly meet with the same group of people. You may also try attending events at The Writer's Block or getting drinks at longstanding Vegas institutions like Atomic Liquors, where you'll find a regular crowd that lives and works in downtown.
Hiking Groups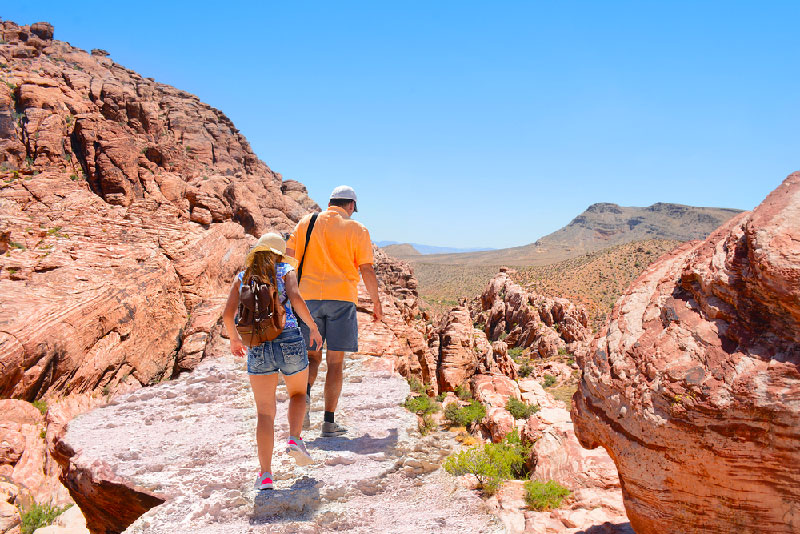 Newcomers are often surprised by the range of wildlife surrounding the Las Vegas Valley. From Mount Charleston to Red Rock, locals have a whole host of options for fun days off The Strip. Red Rock Canyon has regular guided hikes through the national park, and Meetup is also a great place to find hiking groups at your skill level.
Continuing Education Classes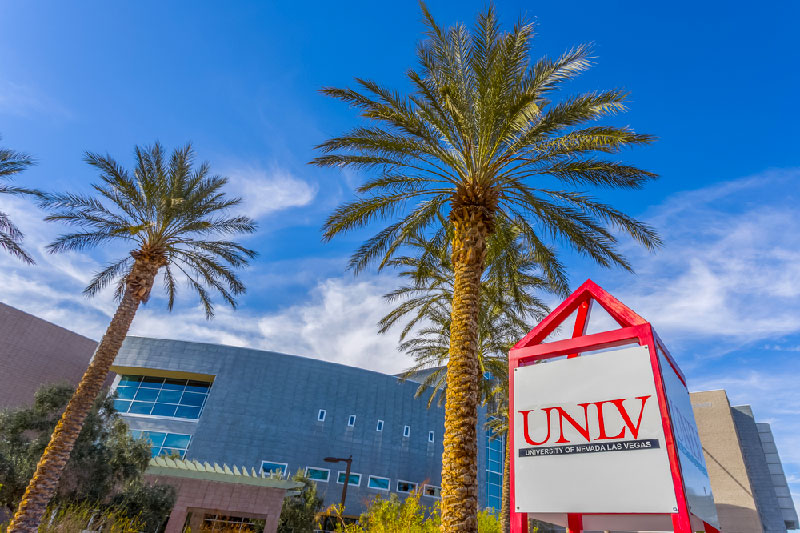 Although going back to school may not be in the cards for everyone, continuing education classes at one of the local universities can be a great way to both pursue a passion and meet people who enjoy similar interests. University of Nevada Las Vegas and the College of Southern Nevada have a range of career-oriented and community-minded courses offered throughout the year.