Las Vegas Market Trends
Is Las Vegas really the most overvalued housing market?
In May, Forbes named Las Vegas the most overvalued housing market in America. Citing the fact that purchase prices on homes and condos in Las Vegas rose by 11 percent. Forbes explains that the Fitch Ratings Report that originated the story indicates that home prices are 21.3 percent above what they should be. While home prices are rising in the Valley, income is not. The reports indicate that Southern Nevada got ahead of itself with prices that don't quite match what they should be. But is Las Vegas really the most overvalued housing market in the country?
According to a report in the Las Vegas Review-Journal, local experts question the ranking and believe that homes in the Valley are, in fact, in fair market range.
Chris Bishop, 2018 president of the Greater Las Vegas Association of Realtors, told the Las Vegas Review-Journal:
"Personally, I don't buy the notion that home prices here are overvalued or somehow headed for another housing bubble, as some people fear when they hear such things. After a decade of falling home prices in our local housing market, we're finally seeing strong and steady appreciation and light at the end of the tunnel. Just as we're finally approaching the peak home prices we saw back in 2006, now some of these national sources like Fitch are calling it overinflation."
What supports the assertion that Las Vegas is not the most overvalued housing market is the fact that home prices haven't yet reached their pre-recession peak. Earlier this year, Corelogic reported that home prices in the Valley are still 23 percent below the peak prices in 2008. This roughly adds up to the number that Fitch Ratings uses to build its case that Las Vegas is overpriced. The Las Vegas Review-Journal also includes numbers from GLVAR, a firm that asserts that the median sale price for a single-family home in Southern Nevada is around $295,000, which doesn't come close to the median sale price of $315,000 in 2006. For perspective, the median sale price in 2012 was $118,000, a low point for the Valley.
In a sense, Las Vegas home prices may seem high, but historical trends back up the numbers. Interestingly, predictions of future prices offer a different interpretation of the numbers.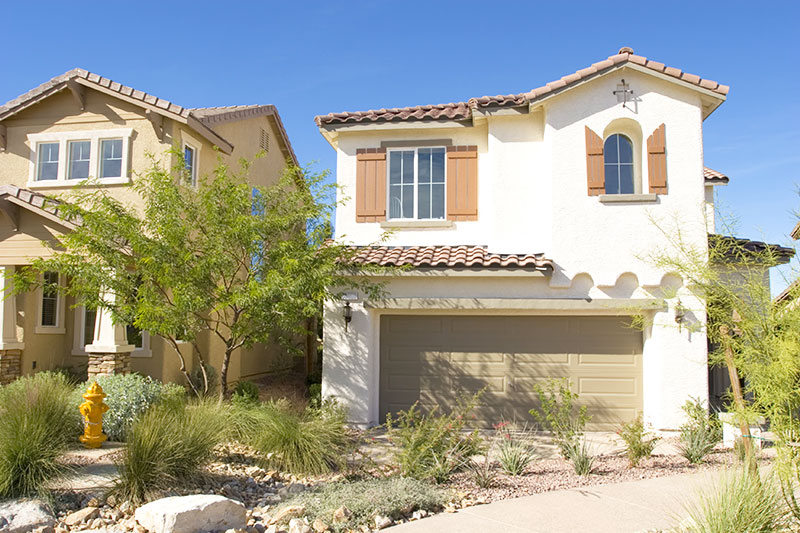 "If viewing only in terms of home price to income, yes, (Southern Nevada home prices) could be overvalued," said Lawrence Yun, National Association of Realtors Chief Economist, according to the Las Vegas Review-Journal. "If factoring in wealthy retirees moving in to the state and Californians selling their expensive homes to buy a cheaper one in Nevada, then home prices will keep going higher. Not necessarily desirable, but a reality."
Although it's known that Californians are increasingly calling Las Vegas home, this may not raise prices quite as high as some might think. Because Las Vegas is still coming back from pre-Recession prices, it'll take time for a surge in the market to fully sweep prices into a higher range. And, despite predictions, markets tend to fluctuate, which means that prices may stabilize in the coming season.
Overvalued or not, Las Vegas is still a great place to live. Not only does Las Vegas have a range of master-planned communities that have hit national bestselling lists, but prices are also well below the median sale price in metro areas like Los Angeles. Plus, while sales tax is high, property taxes are below the national average. It's also quite possible to find an affordable home in a neighborhood you love. Whether buyers are from California or even the East Coast, Las Vegas remains a great place to live for all incoming Nevadans.