Nevada Home Prices Remain Below Pre-Recession Levels
Most Las Vegans have no trouble admitting that the city has seen significant growth since the Recession. Home prices may range across the Valley, but Las Vegas is still known for its comparatively reasonable housing market, a draw for prospective buyers.
We're experiencing significant growth and housing prices are on the rise, but CoreLogic is reporting that, because Nevada experienced one of the most significant declines in home prices during the Recession, home prices within the state are still 23 percent below their pre-2008 peak.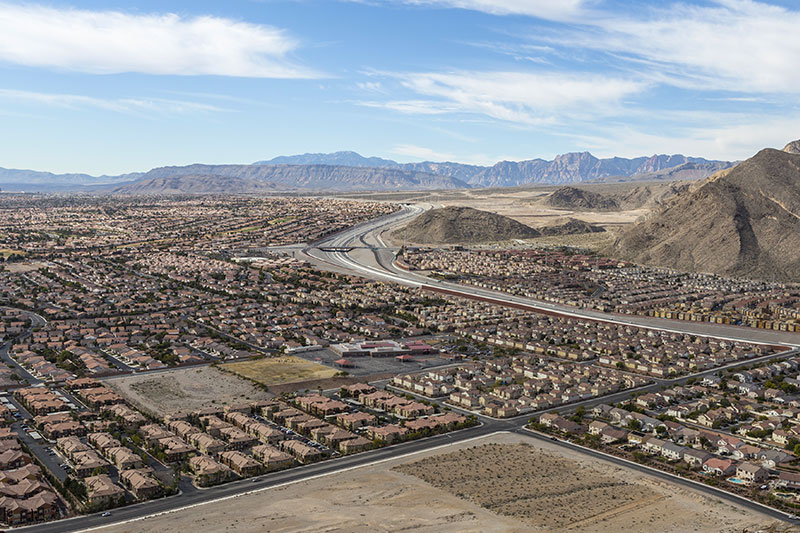 Because the majority of Nevada's three-million people live in Las Vegas or in the surrounding areas of unincorporated Clark County, these numbers have particular relevance to the Valley. The average home price in 2006 peaked at $315,000 but fell to $118,000 in 2012. This year, the Greater Las Vegas Association of Realtors reported that the average price across the Valley is $265,000. The Review-Journal explains that, of the 35 cities in CoreLogic's report, Las Vegas has the widest gap from its peak before the Recession. While this may sound like bad news, it's actually good for buyers looking for a reasonably priced home.
Las Vegas experienced one of the worst housing market busts in history. Yet, the increase in home prices, plus the growth in population just in the last year, is a testament to the city's rebirth as a major metropolitan area where diversification of the economy has already made way for an increased number of jobs in a variety of sectors. Because of the growth, the housing market moves quickly in Las Vegas, making home prices very reasonable.
Additionally, the average price isn't always representative of the cost of individual homes. While the median home price in Summerlin is $720,000, it's still possible to get a deal since prices in the area start at $152,000. Plus, neighborhoods like Historic Westside and Paradise, along with areas of Henderson like Green Valley, are known for their affordable cost of living and access not only to grocery stores and shopping but also to community and cultural happenings.
Las Vegas neighborhoods may still be recovering from the Recession, but the numbers indicate that positive change is happening in this city.