National Real Estate
Living in Asheville: What You Need to Know
Perched up in the Blue Ridge Mountains of western North Carolina, Asheville is a popular tourist destination known for its stunning hiking trails, experimental craft brewing scene, and funky music venues. The small city also has been steadily attracting new residents for the past few decades, including retirees seeking a mountain getaway and millennials looking for a quirky but mellow outdoor-oriented city to call home.
If you're thinking about moving to Asheville yourself, read on for the inside scoop about what life is like in the small mountain city.
Asheville at a glance:
Cost of Living Index: 106 (U.S. average is 100)
Median Home Price: $286,900
Walk Score: 36 - Car-dependent
Sources: Sperling's Best Places, Walk Score
Asheville's Neighborhoods and Real Estate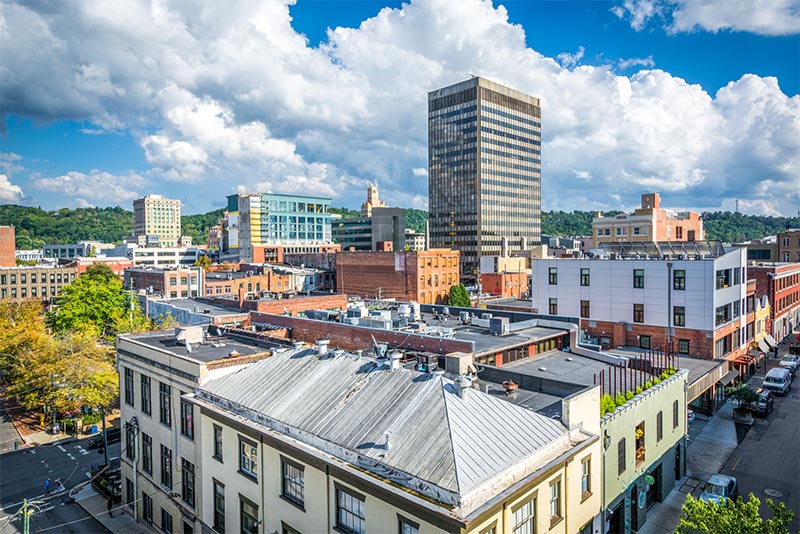 At the heart of Asheville is Downtown, which is packed with shops, restaurants, and bars. This area is fun, walkable, and usually crowded with visitors.
A popular place for younger newcomers to live is West Asheville, just across the French Broad River from Downtown. West Asheville has evolved from an industrial area into a vibrant arts community. It's centered around Haywood Road, which offers a two-mile stretch of restaurants, shops, and breweries, providing a mini downtown feel for the surrounding neighborhoods.
Those interested in historic homes should check out the Montford district and Biltmore Village. Just north of Downtown, Montford is filled with historic architecture from the late 19th and early 20th centuries. Many of the larger homes in this neighborhood have been converted into bed and breakfasts, creating a charming experience of Southern hospitality for Asheville visitors. Biltmore Village is south of Downtown Asheville, located across from the entrance to the grand Biltmore Estate. This neighborhood is home to dozens of shops, cafes, and restaurants set up inside the historic cottages that line the roads.
With a population that has grown by nearly 30,000 people in 20 years and is now hovering around 94,000, the cost of living in Asheville has risen accordingly. The median cost of a home in Asheville is around $286,900, nearly $200k higher than the state of North Carolina.
If you're on a tighter budget and don't mind being further from a city, you might want to look at homes in towns outside of Asheville, such as Fletcher, Weaverville, and Waynesville. These towns offer considerably cheaper housing options along with the same access to the mountains that Asheville does.
Drinking and Dining in Asheville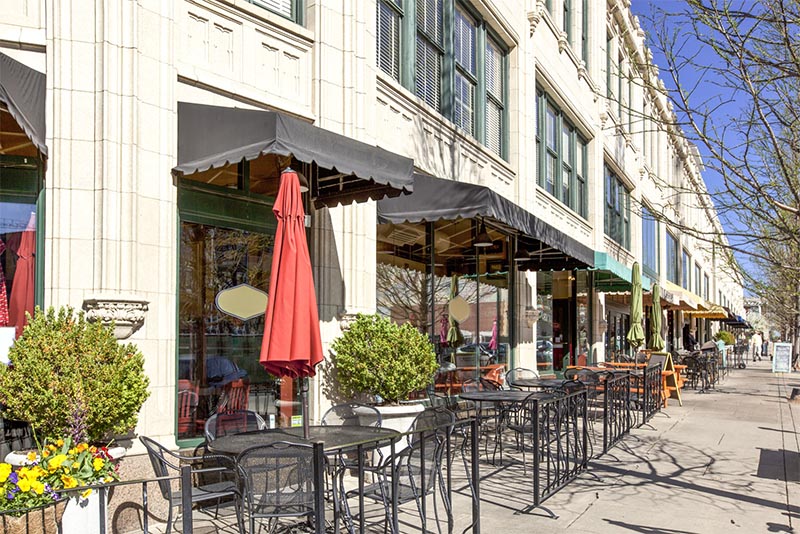 With over 30 breweries inside the city limits, Asheville has been neck and neck with Portland for nearly a decade for the title of Beer City USA. Eight of its breweries are clustered in the South Slope district of Downtown Asheville, which was previously a warehouse district but is in the midst of becoming a social hub.
Some of the highlights of Asheville's downtown brewery scene include Greenman, Hi-Wire, and Wicked Weed, which are all located within walking distance of each other. With 29 rotating draft beers and a top-notch food menu, Wicked Weed nearly always has a line out the door, so be sure to prepare for a wait before you're seated. If you're a fan of sours, head just a few blocks south to Wicked Weed's Funkatorium, which features the brewery's barrel-aged, fruit-centric sours and ales.
For an outdoor drinking experience, head over to Highland Brewing Company, which was Asheville's first brewery established in 1994. This brewery features the Meadow, a grassy, outdoor space with outdoor taps and a stage for live music.
You can also enjoy a picturesque drinking experience at the east coast location of New Belgium, which overlooks the French Broad River and offers taproom tours. If you're in West Asheville, grab an IPA at Upcountry Brewing along with a delicious, garlicky mushroom pizza.
Beyond its breweries, Asheville is home to many great restaurants. For Italian, try Cucina 24, chiesa, or Strada. For bar grub, check out Westville Pub or go across the street to Universal Joint, and for barbeque, head to 12 Bones Smokehouse or Buxton Hall. For a quick morning bite, get an eclair from Malvern Hills Bakery or a bagel and coffee from Izzy's.
Things to Do In and Around Asheville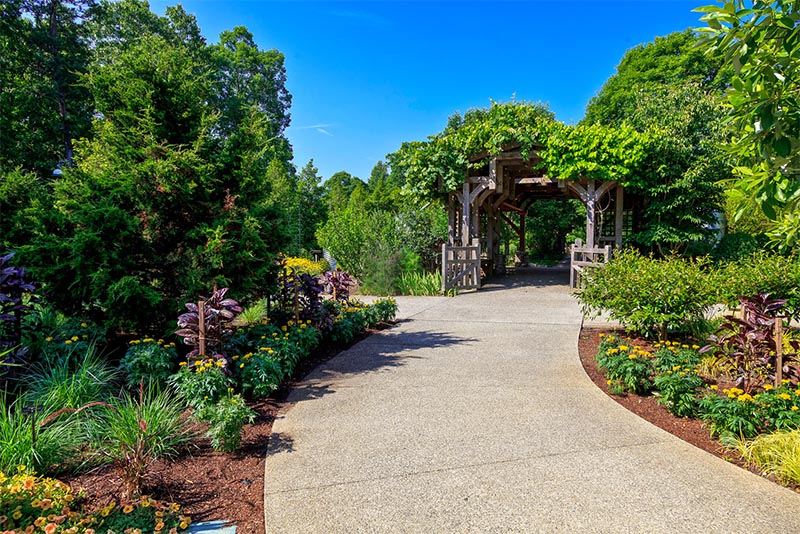 It's hard to be an Asheville resident without being sucked into the experiences that the surrounding mountains have to offer. You can easily access hundreds of hiking and mountain bike trails from the city, whether you're looking for a quick scenic stroll or a rigorous all-day excursion.
If you want to do a quick hike close to town, you can visit the trails around Biltmore Estate or hop on the Blue Ridge Parkway and do a piece of the Mountains-To-Sea Trail at Craven Gap. If you have more time and are looking for something a bit more strenuous, try Trombatore Trail, John Rock, or Looking Glass Rock. For beginner and intermediate mountain bike trails, head to Bent Creek, and for more advanced terrain go a bit further to the Pisgah National Forest in Brevard. While you're down there, be sure to stop at the Hub and Pisgah Tavern for a post-ride brew.
In addition to being outdoor enthusiasts, the people of Asheville are creators and lovers of the arts. The city is known for its live music, with an emphasis on bluegrass and Americana sounds, and has destination music venues including The Orange Peel and ISIS Music Hall. Visual art lovers will enjoy walking through the galleries of the River Arts District and visiting the museums downtown, while literature lovers will appreciate a visit to the Thomas Wolfe Memorial and Malaprop's Bookstore and Cafe.
Climate and Transportation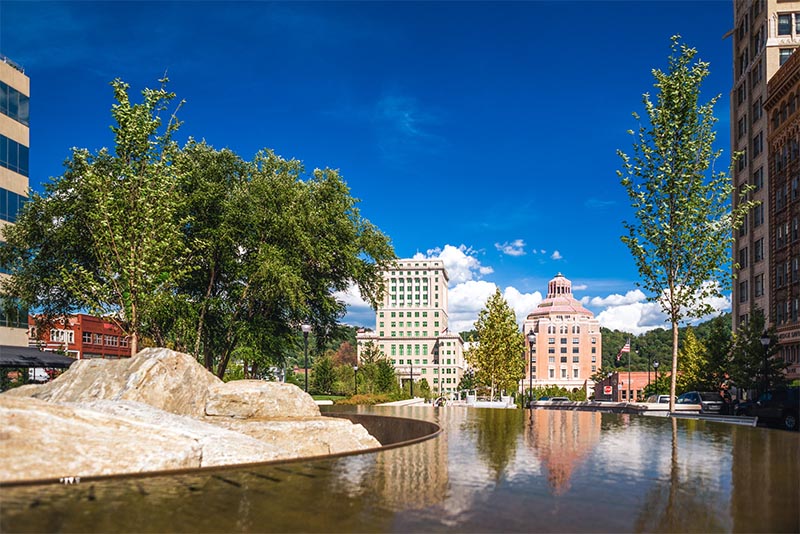 With an elevation of just over 2000 feet, Asheville has cooler temperatures and less humidity than cities on the eastern side of North Carolina. In the summer, temperatures average in the mid-eighties, while winter days will drop down to the thirties. Asheville is part of a temperate rainforest with lush green vegetation, and most days in the spring and summer are interrupted by late-afternoon thunderstorms.
While Asheville offers some public transportation options for getting around the city, you'll need a car if you want to take advantage of the surrounding mountains.