National Real Estate
Living in Charleston: Everything You Need to Know
It may not be the state capital, but Charleston, South Carolina, has risen through the ranks to become one of the top-ranked travel destinations in the world. The historic cobblestone streets, Spanish oaks, and miles of coastline have attracted folks to the Holy City from across the globe. But the picturesque city is also home to many residents who get to experience the lowcountry charm all year round.
Think you might want to take the plunge and become a resident yourself? Here's what you need to know about living in Charleston.
Charleston at a Glance
Cost of Living Index: 111.5 (U.S. average is 100)
Median Home Price: $316,500
Walk Score: 40 – Car-Dependent City
Sources: Sperling's Best Places, Walk Score
Where to Live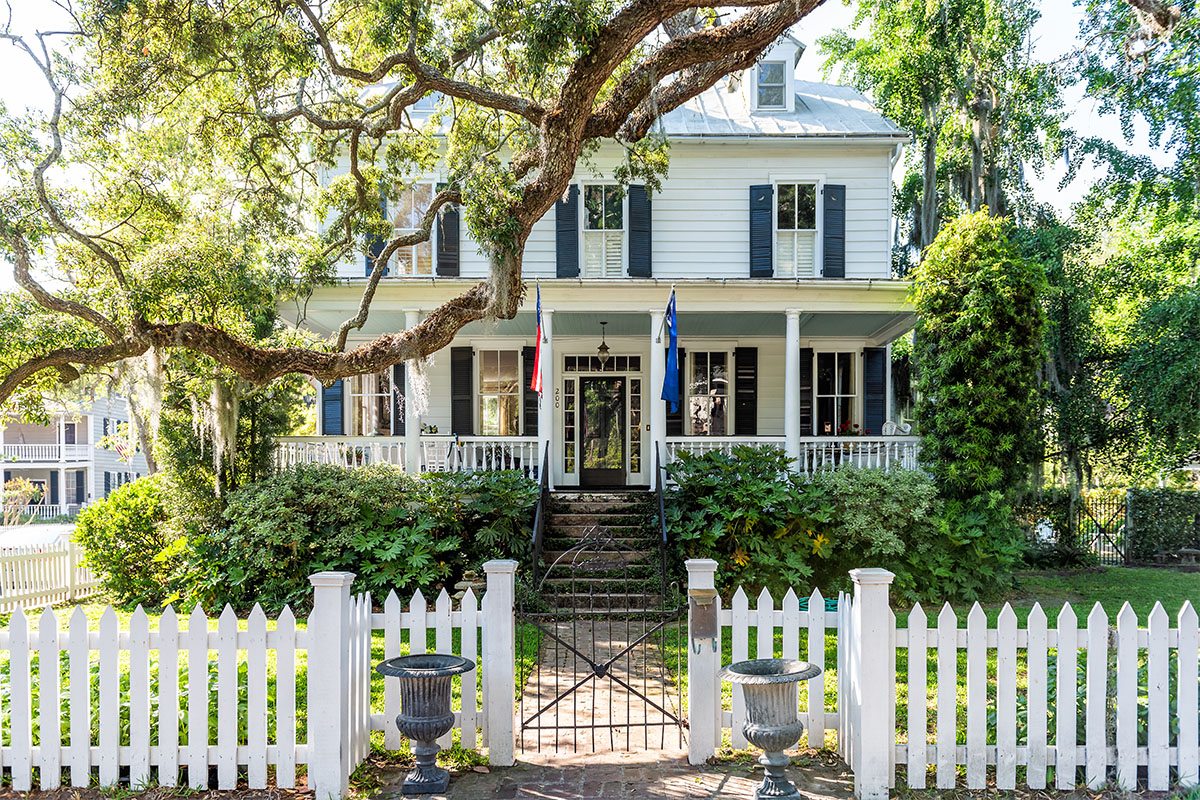 The recent surge in relocations to Charleston has allowed the city to sprawl out further into the surrounding lowcountry, creating a number of diverse neighborhoods to suit the needs of any Charlestonian-to-be.
Downtown Charleston, which refers to the stretch of town located on the peninsula, is the best bet for those seeking to soak up as much city life as possible. Home to dozens of world-famous restaurants and a vibrant nightlife, downtown is characterized by both quaint historic homes and architecturally impressive Southern mansions.
The Downtown neighborhoods South of Broad, the French Quarter, and Ansonborough overlook Charleston Harbor and house several waterfront parks and charmingly winding cobblestone streets. Cannonborough-Elliotborough and Wagener Terrace rest on the quieter side of town, offering quainter homes and a more eclectic collection of restaurants, as well as closer proximity to nightlife.
Downtown is also home to most of the city's cultural hotspots: The Gibbes Museum, Charleston Music Hall, and dozens of beautiful and historic churches line the streets here. All of these neighborhoods, though, come with a price tag to match: home prices in these neighborhoods can range anywhere from $600,000 to $1.5 million.
For those looking for a lower price tag and easy access to downtown, West Ashley and James Island offer a more affordable entryway into the Holy City lifestyle.
Both areas are located just west of the Ashley River, and the median home price for both is around $300,000. Families will enjoy the sprawling suburban feel of these coastal neighborhoods, as well as the close proximity to Folly Beach and the well-rated area public schools.
Both James Island and West Ashley boast lots of greenspace and running trails—the West Ashley Greenway stretches the eight miles between the two neighborhoods, and Magnolia and Charleston Tea Plantation are close by.
On the other side of town sits Mount Pleasant, a charming and fast-growing suburban town that's home to sprawling sub-developments and most of the county's best-rated public schools.
The area offers a lot of variety for homebuyers—homes range from the mid-$100s for a condo or townhome to $3 million for historic homes with wrapped porches—and living here grants easy access to two of the city's three most popular beaches, Sullivan's Island and Isle of Palms.
Other attractions nearby include Patriot's Point Naval and Maritime Museum, Shem Creek, and Boone Hall Plantation, a still-functioning farm that churns out fresh produce, hosts seasonal festivals, and offers tours.
Daniel Island, a planned community that hosts the Volvo Car Open stadium and sits just north of Mount Pleasant, boasts wide, tree-lined streets and a wide array of freshly built homes. The island houses miles of picturesque running trails, boutique shopping, farmers markets, and neighborhood pools.
The median home price here (just over $500,000) is a bit higher than those of neighboring Mount Pleasant's neighborhoods, but the convenience and sense of community are well worth the extra cash.
Where to Drink/Dine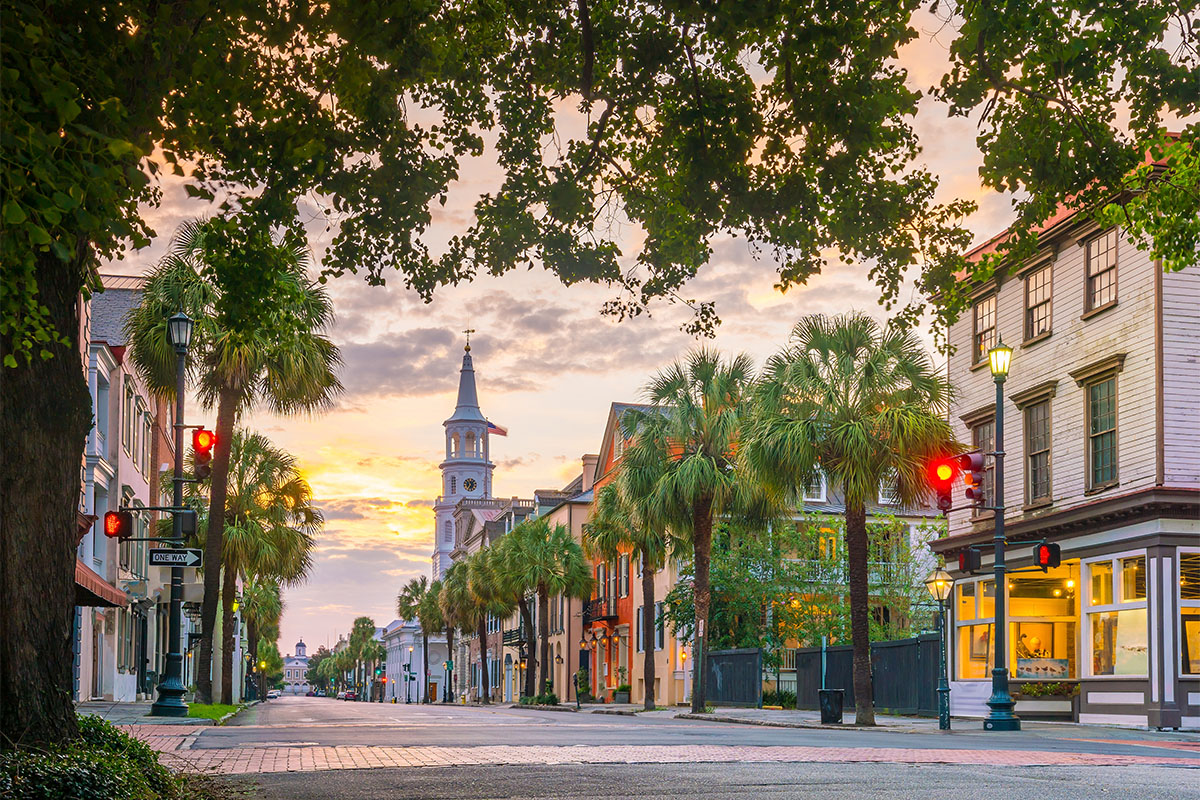 Charleston is home to two major college campuses, The Citadel and the College of Charleston, so navigating the nightlife around the college crowd can be tricky. If you're looking for a wild night on the town, simply head to King Street, which stretches most of the peninsula and is studded with fine dining establishments and dive bars alike. Stars Rooftop and The Cocktail Club are classic crowd-pleasers, as are the more casual local favorites Recovery Room and AC's Bar and Grill.
Charleston is also home to a rapidly growing craft brewery scene: Revelry Brewing's rooftop offers a stunning view of the Ravenel bridge, and Westbrook gives tours of their facilities and tastings of their brews.
The growing culinary scene in town is accompanied by a strong foodie culture; to live in Charleston is to take pride in knowing and loving good food. Many of Charleston's tastiest spots lie just a bit off the beaten path. Xiao Bao Biscuit on Spring Street is an Asian-fusion concept that always wows (try the okonomiyaki), as does Chubby Fish, a cozy neighborhood spot centered around fresh, local catches.
Barbecue devotees can sample Home Team, Lewis Barbecue, and Rodney Scott BBQ and decide for themselves which takes the crown.
How to Get Around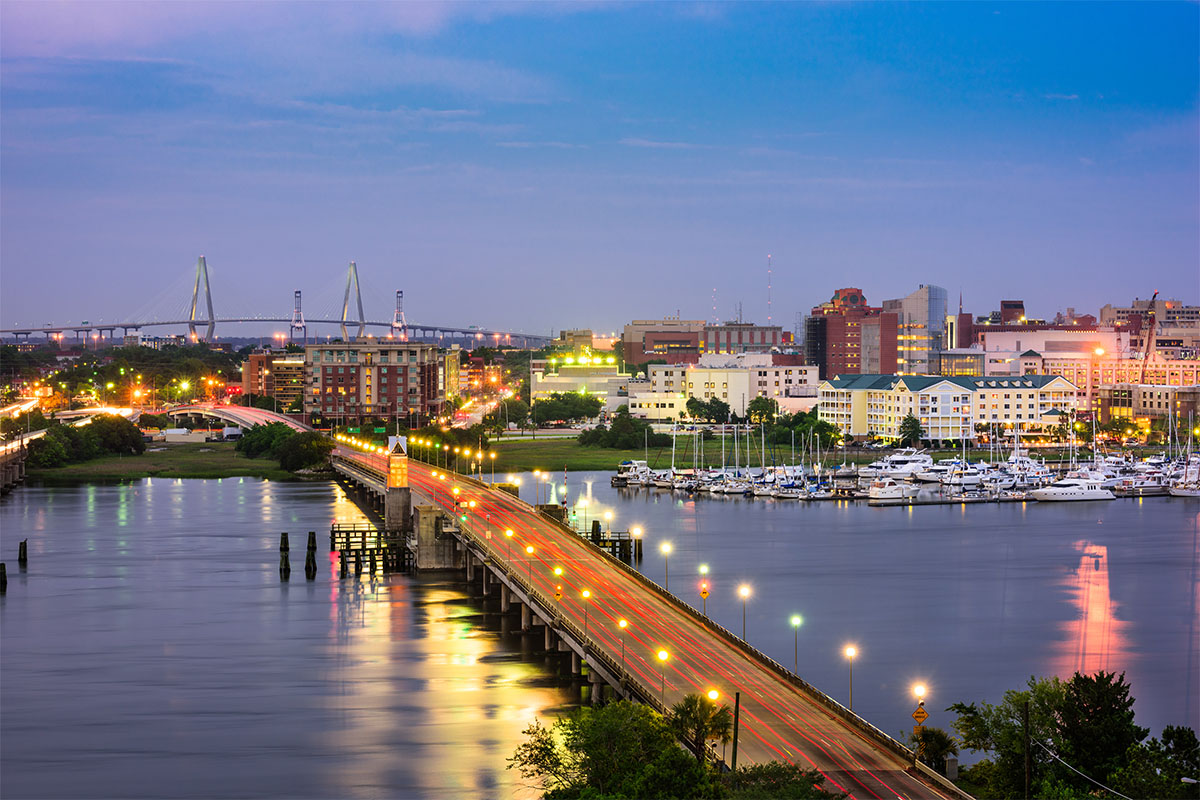 Charleston's public transportation system relies mostly on the Charleston Authority of Regional Transportation (CARTA) bus system, which services downtown all the way out to Summerville. The majority of Charleston residents rely on cars to get around, with the exception of those who are lucky enough to both live and work downtown.
Wherever you settle, though, expect at least a little traffic on your commute. West Ashley in particular experiences a notorious rush hour gridlock both coming and going.
On the bright side, those who live and work downtown could almost certainly get by without a car—one of the reasons public transportation never quite caught on is due to the walkability of downtown. In general, most of the peninsula is easily walkable and is fairly bicycle friendly.
Other Charleston Tips
Charleston is prone to hurricanes and flooding—expect torrential downpours throughout the summer and early fall, and be prepared to evacuate at least once between August and October. When finding a home, be sure to check out whether it lies in a known flood zone.
While the city is home to a thriving hospitality scene, the city's three biggest employers are Joint Base Charleston, the Medical University of South Carolina, and Boeing. Educators are also in luck—the Charleston, Berkeley, and Dorchester County school districts are among the top employers in the city.