Living in Richmond, Virginia: What You Need to Know
Living in Richmond, Virginia: What You Need to Know
Richmond, Virginia, is a cultural melting pot that is home to a growing community of over 200,000 residents. Virginia's capital city appeals to festival junkies, history buffs, the college crowd, lovers of the outdoors, and so many more.
Below are a few need-to-know tips about day-to-day life in RVA, from getting around to taking advantage of the city's emerging reputation as a dining and culture destination.
Transportation: Car, Bus, or Bike?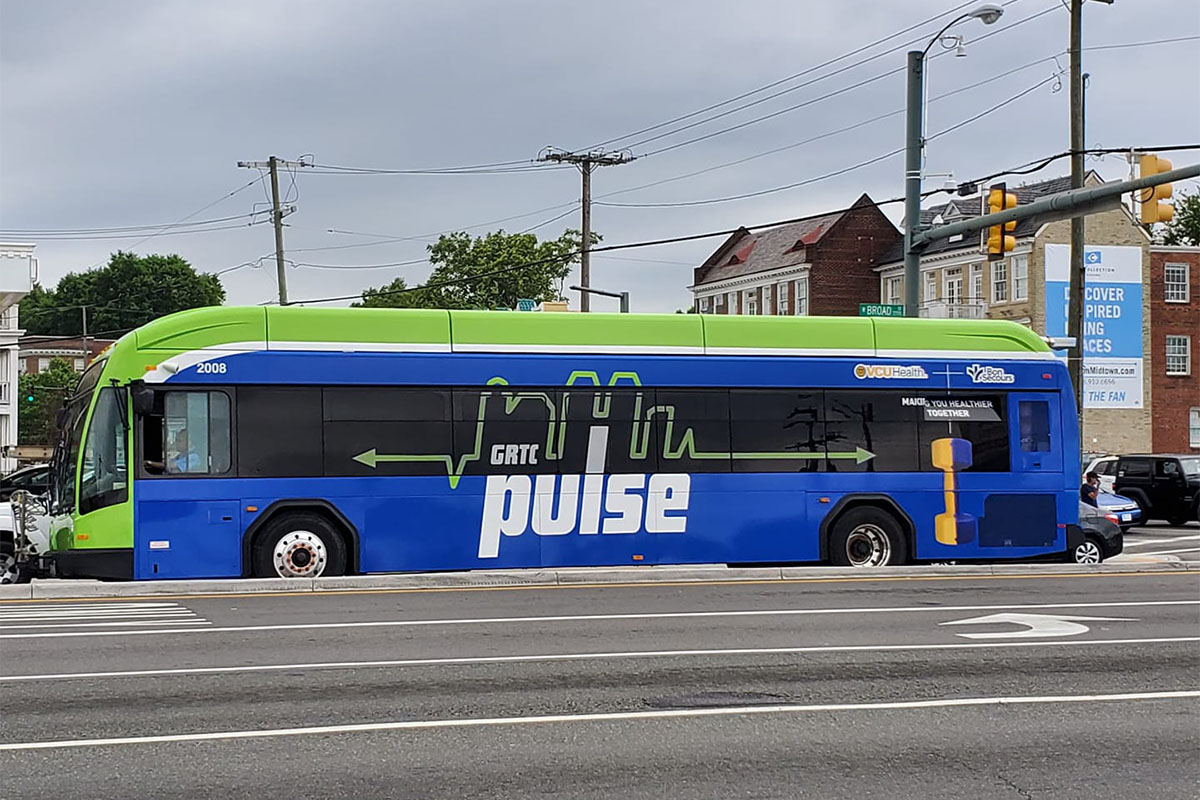 Richmonders usually park in one of the city's free 2-hour parking spots throughout the city, but finding free parking can be difficult depending on the time of day and neighborhood. For example, the Fan District is notoriously difficult for parking since many spots are occupied by students at the nearby Virginia Commonwealth University. Navigating Richmond's many parking regulations can be confusing as well, and simple miscommunication can lead to a pricey parking ticket.
If you're parking your car long term, it may be best to pay to park in one of Richmond's numerous public parking lots and spend the rest of the day navigating Richmond on foot. Most of Richmond's neighborhoods, including the Fan District, Shockoe Bottom, Museum District, and Downtown Richmond, are very walkable.
Others skip using their cars altogether and use Richmond's reliable public transportation, GRTC, otherwise known as the Greater Richmond Transit Company. A popular option for college students and commuters alike is the newly built GRTC Pulse. It offers quick transit from one side of Richmond to the other. A new bus comes every 10 to 30 minutes depending on the day of the week and the time of day.
Richmond is a very bike-friendly city; it's so bike-friendly, in fact, that the city even hosted the UCI Road World Championship in 2015. The city has 32 miles of bike lanes currently, so bikers can ride worry-free. Mayor Levar Stoney also implemented the RVA Bike Share in 2017, which lends out over 200 bikes at 20 stations throughout RVA for $1.75 per trip.
Read more:
Art and Culture is Everywhere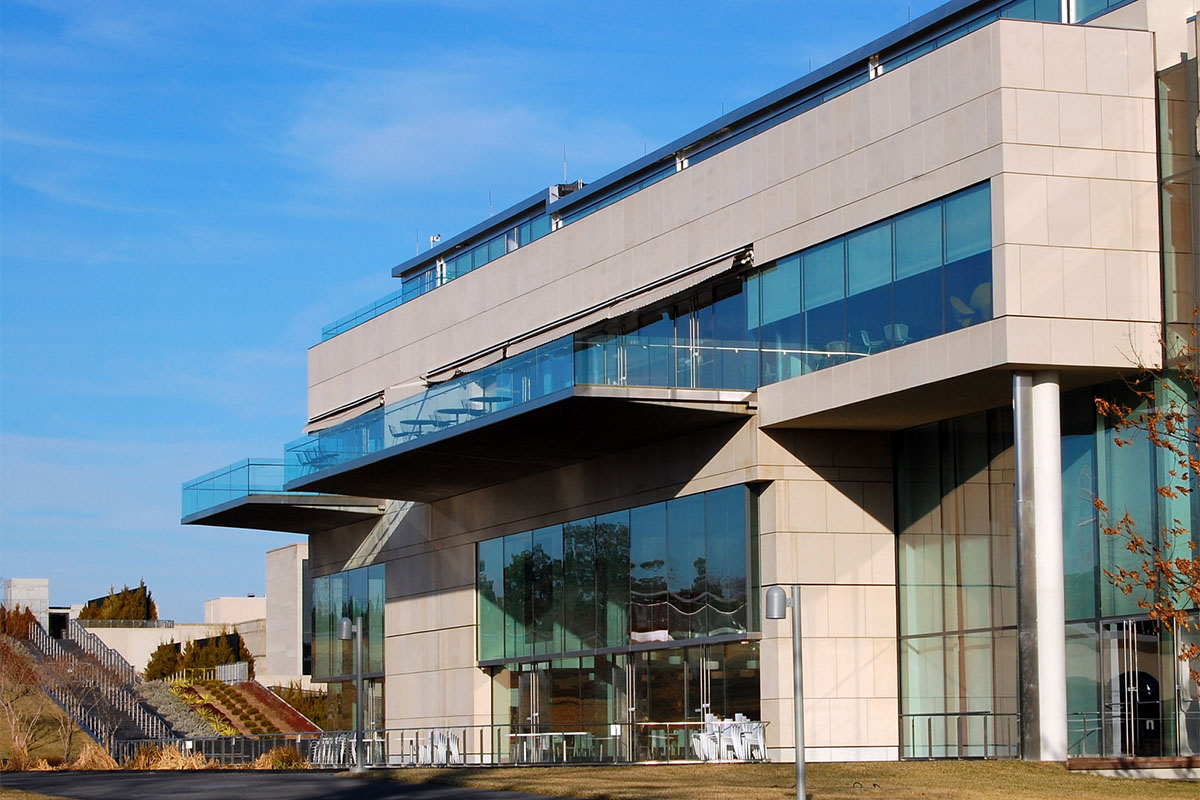 No matter where you are in Richmond, you will likely be a stone's throw from art in all forms. The Richmond Mural Project has transformed the streets of Richmond into an art museum, painting dozens of colorful murals throughout the city.
Richmond is home to VCU, which hosts one of the nation's top art schools. Exhibits showcasing the next generation in art can be found at the nearby Institute for Contemporary Art or at the many art galleries throughout Richmond's Arts District.
In the Museum District lies the Virginia Museum of Fine Arts, one of the largest art museums in the United States. Guests get in for free and have access to three floors of art from artists of the past and present.
Local music fans rave over the amount of music venues in Richmond. They include The National, a medium-sized venue that hosts nationally-known acts of varying genres, and The Broadberry, a smaller, more intimate venue that showcases more local acts.
Read more:
Richmond Is for Food Lovers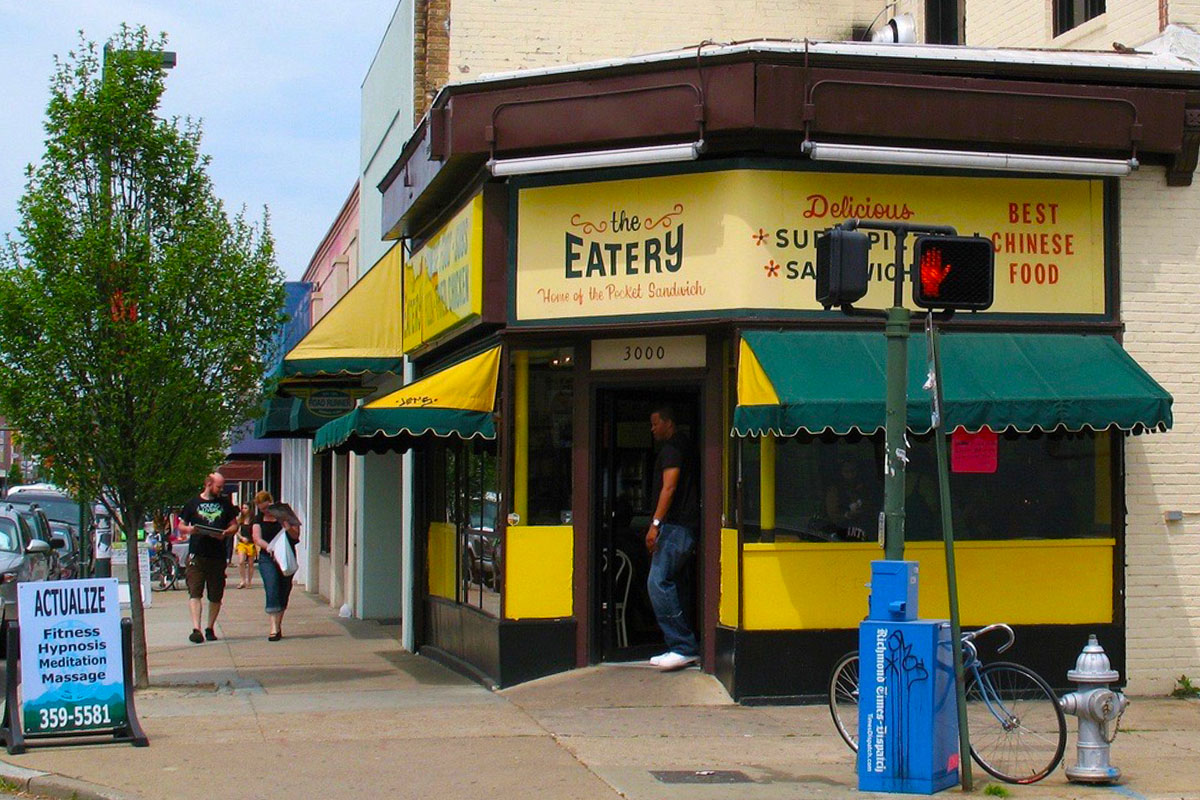 Yelp recently called Richmond a top foodie destination, and for good reason. Richmond's food culture has an array of delicious cuisine. Local favorites include Mama J's, a restaurant that puts a modern spin on soul food, and Perly's, a beloved Jewish deli. Those with a sweet tooth run to Carytown's Shyndigz, where they showcase a new custom cake every day of the week.
RVA's burgeoning popularity as a foodie city has also recently attracted celebrity chefs to take a bite out of Richmond. Gordon Ramsay was recently spotted in Richmond filming his television series "24 Hours to Hell and Back" while Guy Fieri was seen months earlier filming "Diners, Drive-ins, and Dives."
There are also a variety of cultural festivals in Richmond that celebrate the city's love of food. June's Broad Appetit is the most popular in the Commonwealth, transforming the city's busiest street, Broad Street, into a foodie paradise that hosts dozens of Richmond's most popular restaurants.
Growing Community, Affordable Home Cost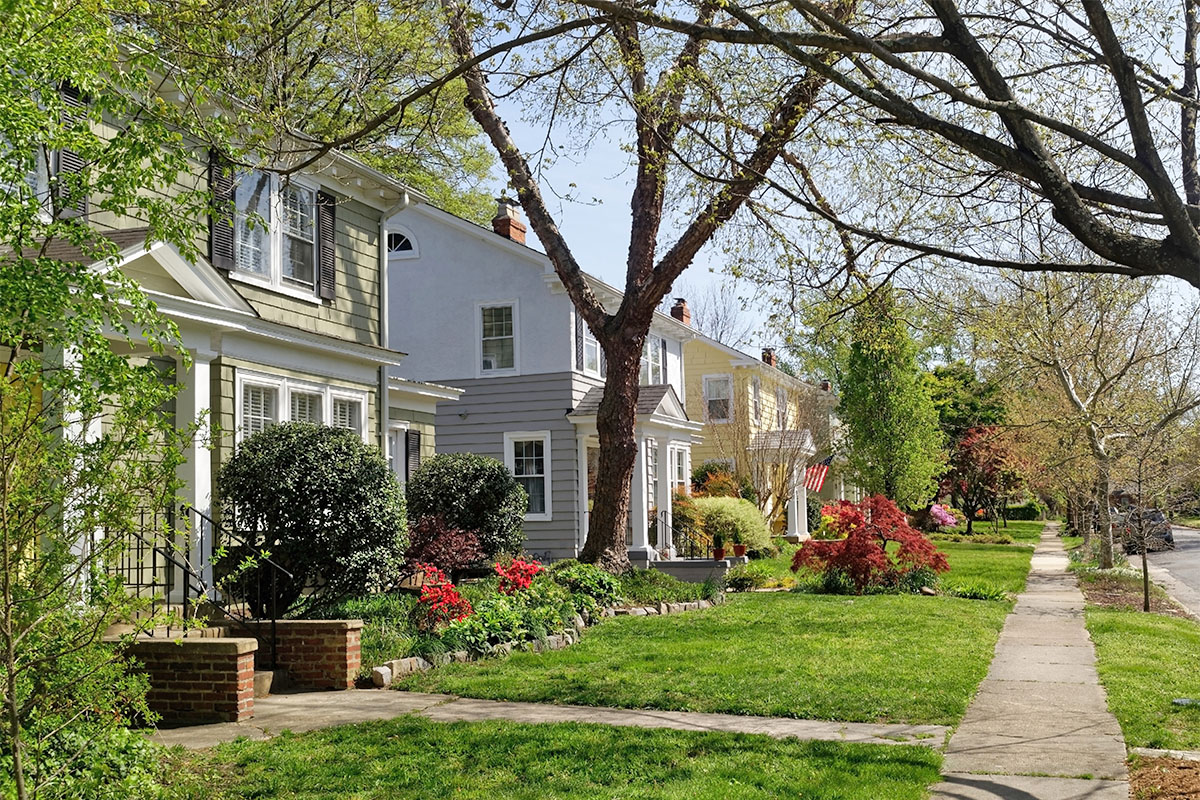 Richmond offers a taste of big city living for an affordable price. According to the National Association of Realtors, Richmond's median home price is $283,800 as of late 2019. This is just above the national average for metropolitan areas. Most Richmond neighborhoods, according to neighborhoods.com, have median home prices in the $200s.
Richmond's cost of living is well below the national average, as reported by the Greater Richmond Partnership.
From single-family historic homes to newly built condos, Richmond offers lots of choices for potential homeowners. The variety in the city's real estate may be a reason why the Richmond community is growing at a rapid rate. The capital city has grown 12% since 2010, which is double the national average.
Read more:
Richmond's Deep History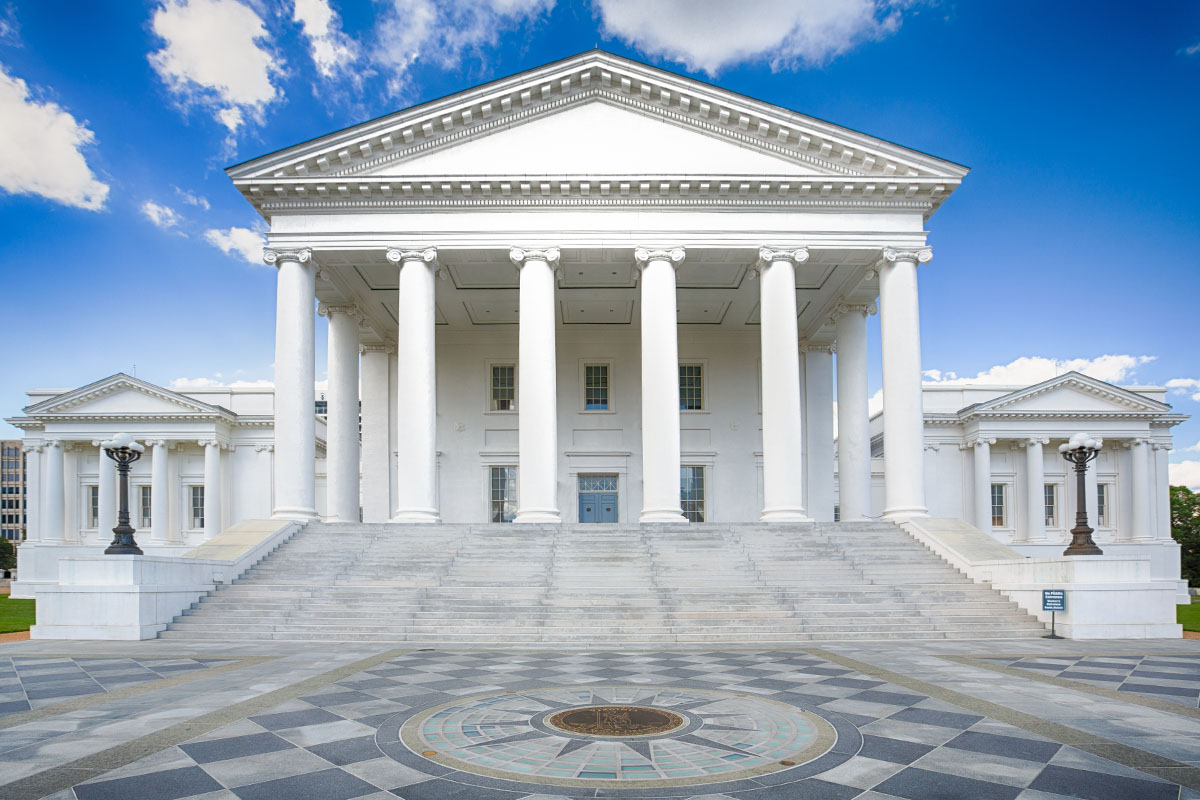 When it comes to history, Richmond is overflowing with it. Founded in 1737, the city is home to many of America's most important moments. History buffs will find tons of different ways to get their history fix throughout the city.
Patrick Henry performed his "Give me liberty, or give me death!" speech at St. John's Church in Church Hill. Nearby in Shockoe Bottom is the Edgar Allen Poe museum, which celebrates the life of the American writer and houses one of the world's largest collections of Poe memorabilia. Although the writer was born in Boston, he often called Richmond his home and spent the majority of his life living in RVA.
In the middle of Downtown Richmond is the Virginia State Capitol, designed by Thomas Jefferson. The State Capitol has stood as a White House double for popular movies and television shows, including Steven Spielberg's 2012 film "Lincoln." North America's oldest legislative body, the Virginia General Assembly, has met yearly at the Capitol since 1619.