Phoenix Real Estate
Moving to Scottsdale: Everything You Need to Know
Scottsdale is one of the best places to live in the metro Phoenix area, thanks to its scenic Sonoran desert, 300 days of sunshine per year, vibrant nightlife, and numerous golf courses. The city is not only a popular retirement destination for snowbirds, it's also becoming a hotspot for millennials and first-time homebuyers due to the city's trendy neighborhoods, booming economy, and affordable housing. While Scottsdale offers residents prime amenities and recreational activities, the city also boasts a great quality of life.
If you're considering moving to Scottsdale, here are a few things you'll need to know about moving to this desert city in Arizona.
Notable Neighborhoods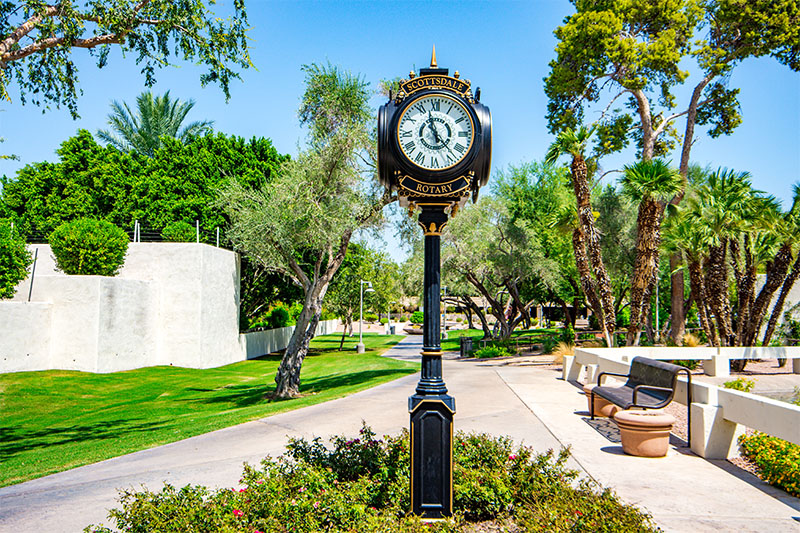 Scottsdale has seen some explosive growth over the last several years, which is evident in its growing population of just over 200,000 residents. Several condos buildings—such as the Envy Residences, which was built in 2016—have sprung up around Downtown Scottsdale and Old Town. Another recent development in the area, Sage Condominiums was built in 2014 and offers luxury living and high-end upgrades.
Not only is Old Town a popular neighborhood in Scottsdale to live in, thanks to its great walkability, reasonably priced homes, and a lively dining and social scene, it's also a tourist hotspot. Old Town will get its first new hotel in more than ten years, with an additional five coming to Old Town over the next few years.
Homebuyers looking for a more family-friendly community should look to Gainey Ranch. This affluent residential community is centered on the Gainey Ranch Golf Club, which provides homeowners with access to three golf courses, scenic views of the McDowell Mountains, and upscale shopping and dining options in nearby Gainey Village. Gainey Ranch has a median sale price in the low $500s, according to Neighborhoods.com data.
Great Schools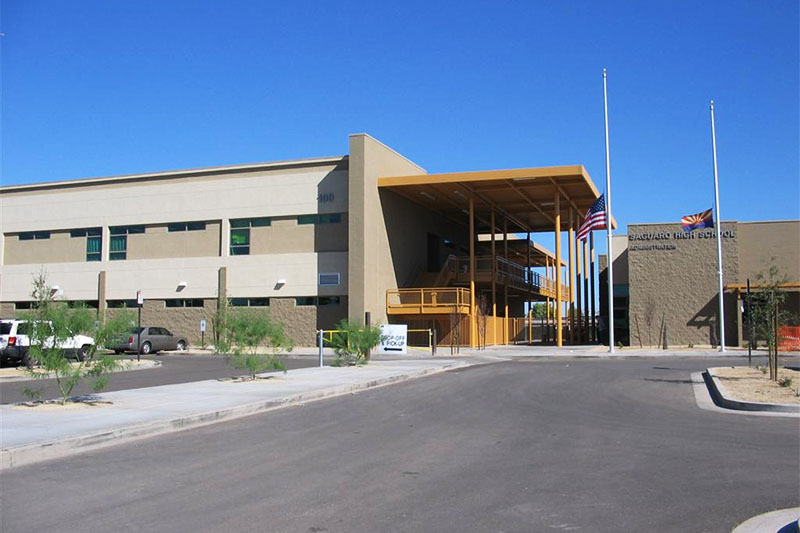 Scottsdale is known for having some of the best public and private education options in the area. The city is served by the Scottsdale Unified District and Cave Creek Unified District.
Some of the public schools with high scores from GreatSchools.org include Explorer Middle School, Franklin at Alma Elementary, and Desert Mountain High School. The city is also home to BASIS Scottsdale, one of the top-ranked charter schools in the country.
Outdoor Recreation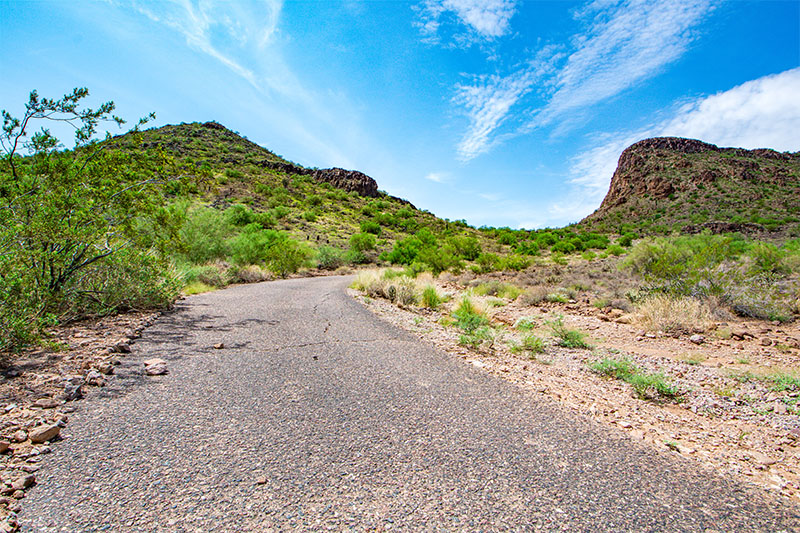 There's no reason to stay indoors when you live in Scottsdale. Thanks to the mild weather, Scottsdale residents enjoy outdoor recreation year-round. While temperatures reach close to 120 degrees in the summer, winter brings the best weather with temperatures in the comfortable mid 60s.
The city offers plenty of venues for mountain biking, rock climbing, and hiking. A popular place for hiking is Camelback Mountain, which is situated on the outskirts of Scottsdale in Echo Canyon Park. The mountain offers one of the highest peaks in Phoenix which can be accessed via several trails varying in difficulty and offers beautiful panoramic views of the area.
The trails in Camelback Mountain are open from sunrise to sunset, and entry is free. Pinnacle Peak and Thompson Peak are the two other popular hiking destinations in the area that offer a variety of trails for different hiking levels as well.
McDowell Sonoran Preserve is a true oasis in the desert with dozens of acres of greenspace. It's the largest urban wilderness area in the country, and it provides more than 200 miles of trails. It's also home to an array of desert vegetation and wildlife.
Another large park in Scottsdale, Eldorado Park offers 60 acres of greenery and lakes as well as a community center and recreational facilities. It's a popular destination among locals for picnics and outdoor gatherings because it has several private and drop-in ramadas, sports fields, and playgrounds.
Another popular park is McCormick-Stillman Railroad Park which offers train and carousel rides for all ages and also showcases Arizona's railroad artifacts.
With a wide selection of private and public golf courses throughout the city, Scottsdale is also one of the best places to golf. Some of the most popular golf courses in the city include Scottsdale Silverado Golf Club, Grayhawk Golf Club, Troon North Golf Club, and TPC Scottsdale, which also hosts the Phoenix Open a professional golf tournament on the PGA Tour that attracts thousands of visitors.
Art and Culture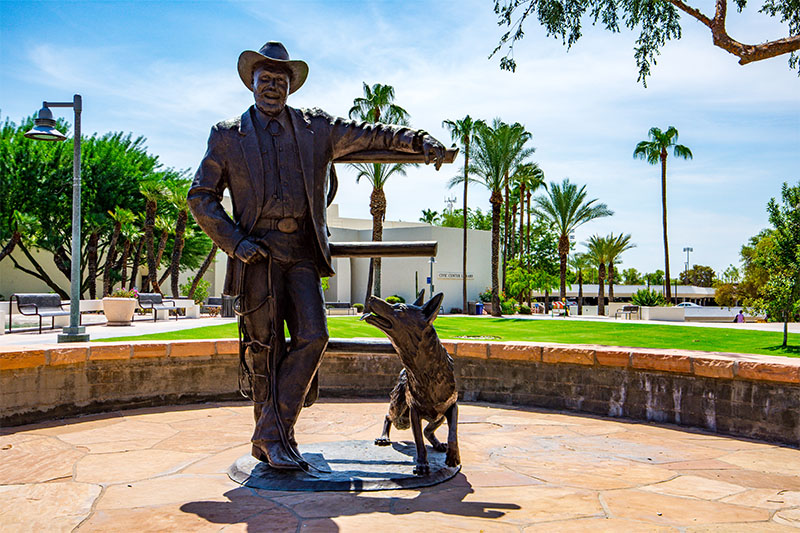 Scottsdale is also a prime destination for art and culture thanks to its assortment of museums, art galleries, and performance venues.
View world-famous art pieces every Thursday between 7 p.m. and 9 p.m. at the Scottsdale Arts District's Scottsdale ArtWalk, which is located along Main Street and Marshall Way in Downtown Scottsdale. At this weekly event, members of the Scottsdale Gallery Association open their gallery and studio doors to the public to showcase their best and latest creative works of art.
The Scottsdale Arts Festival at Scottsdale Civic Center Park features over 170 artists of all genres from around the world. The three-day event takes place in March and brings art, live music, food, and family-friendly entertainment to the community. The event also offers hands-on activities, games, and museum visits.
Located in the heart of downtown, the Scottsdale Center for the Performing Arts is the main venue for artistic and live performances ranging from music and stand-up comedy to dance.
Nightlife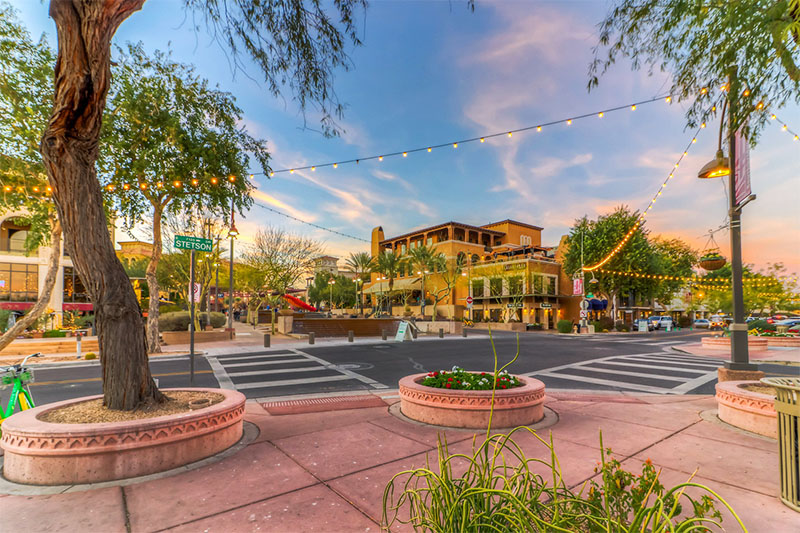 Scottsdale is far from just a sleepy resort town. The city's abundant nightlife options are comparable to those in larger cities such as Miami and Las Vegas.
Downtown Scottsdale provides residents with plenty of options for fun and entertainment. Here, you'll find places like Maya Day & Nightclub, which is the only Las Vegas-style pool party and nightclub in the city. Also in Downtown, The Mint Ultra Lounge is an upscale restaurant that transforms into a vibrant dance club by night. The vintage-style Beverly on Main is another trendy nightlife spot in the neighborhood that offers an upscale lounge with craft cocktails and small bites.
Dining Scene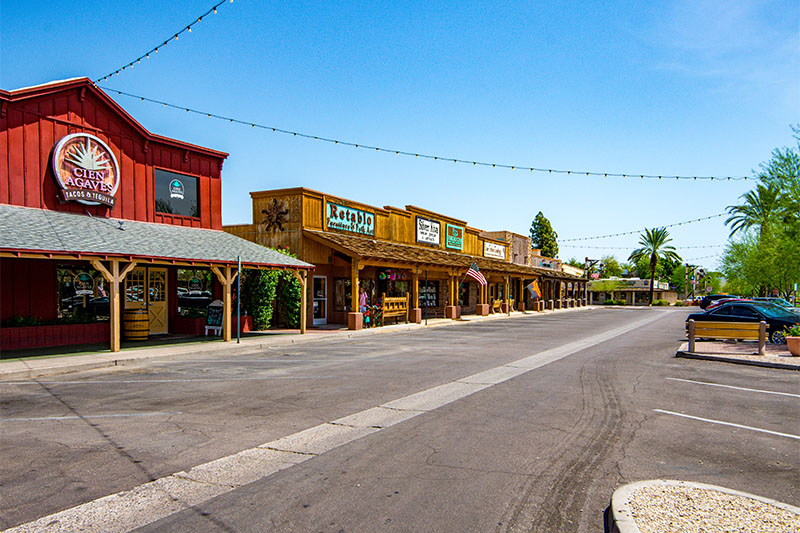 From vegan and vegetarian restaurants to fine dining venues and casual eateries, Scottsdale also boasts one of the best restaurant scenes. Among the most renowned restaurants are The Mission, a contemporary Latin restaurant in Old Town Scottsdale; Franco's Italian Caffe, an upscale Italian eatery operated by famous chef Franco Fazzuoli; and Rancho Pinot, a neighborhood staple for over 25 years that offers locally and seasonally inspired Italian and New American dishes.
Transportation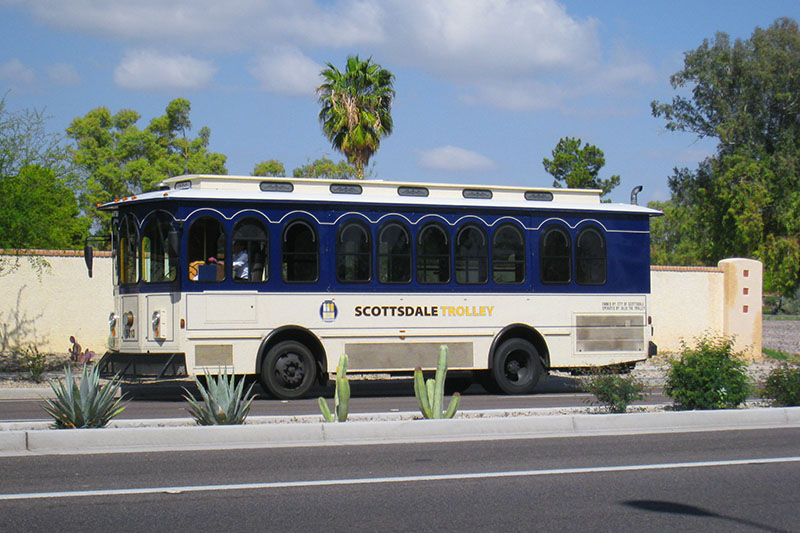 Scottsdale is located near plenty of major roadways, offering residents easy access to other parts of the city as well as its surrounding areas. The Loop 101, a freeway encompassing the majority of the Phoenix metro area, cuts right through Scottsdale, allowing residents to get to other suburban cities quickly. Interstates 17 and 10 are also nearby, making driving around town a breeze.
You can easily get around Downtown Scottsdale and Old Town Scottsdale via four trolley routes. The free trolley system also connects with Valley Metro Bus Routes, which allows residents to get to the Phoenix metropolitan area. There are also several bus routes via the Valley Metro that connect to Downtown Phoenix, Camelback Ranch, and Tempe, among other areas. If you have a car, you can also reach Downtown Phoenix from Scottsdale within a 30-minute drive.