Nashville Local Life
Nashville Neighborhoods for Makers and Crafters
Nashville's DIY spirit extends far beyond the music scene. Venues where creativity can blossom and flourish are ubiquitous in Nashville, evoking the South's long-standing traditions of arts and craftsmanship. While plenty of folks hone their crafts in home or garage studios, maker spaces cater to those who don't have the room or specialized tools to carry out projects at home—like metal and woodworking—as well as to those who seek collaborative environments to make their visions a reality. These artsy neighborhoods will inspire you to channel your inner maker and get crafting with your neighbors.
The east side of the Cumberland River is widely known as Nashville's artistic mecca, with galleries, shows, and festivals aplenty as well as a large community of artists. From music to festivals to home renovations, residents here aren't afraid to do it themselves.
Crafty Eastsiders are in good company at Make Nashville, a member-led organization and nonprofit with over 9,500 square feet of space and equipment for all kinds of work. Their motto of "learn stuff, build things" fuels this one-stop shop for makers with tools for crafts from ceramics to 3D printing.
Right next door is Platetone, a community printmaking studio where members and students can create etchings, lithography, silkscreen, and letterpress art, as well as make their own paper and books. A regular schedule of classes and open studio nights connects Platetone to the community while supporting the nonprofit's mission of fostering unity through artmaking. In true East Nashville spirit, they also host exhibitions and other events to showcase the neighborhood's diverse creative voices.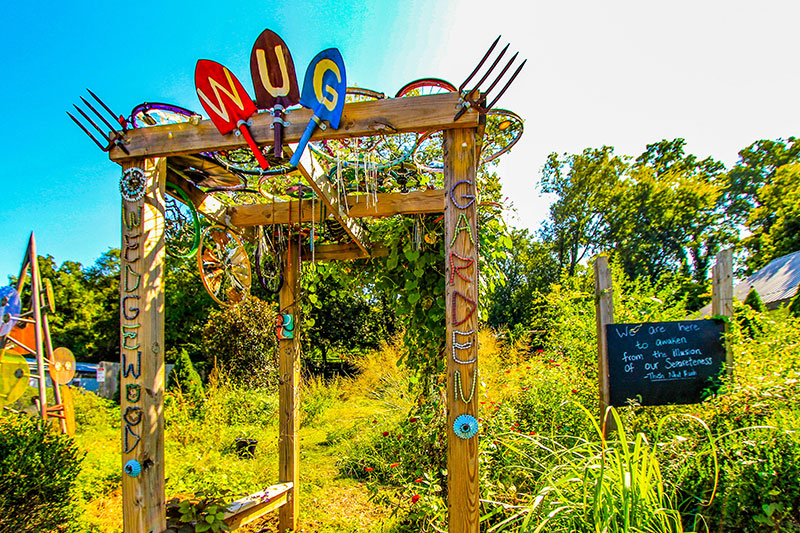 This South Nashville arts enclave has been making a name for itself in the past few years with its concentration of galleries and arts-focused businesses. The first Saturday of each month sees residents and art-lovers making the rounds at Arts & Music at Wedgewood-Houston, named "best renegade art crawl" by the Nashville Scene. Over a dozen galleries, artist collectives, studios, and pop-up venues show off the best of this neighborhood's work.
Photographers and media makers can find their niche at WELD Nashville, a co-working and studio rental space that brings together visual artists, musicians, and visionaries of all stripes. This converted industrial space is an asset for artists and creative freelancers needing to stage photoshoots, film videos, record music, or brainstorm their next collaborative project.
Makers looking for more hands-on opportunities can find their calling just one mile north at Fort Houston, a 17,000-square-foot space that bills itself as "like a gym, but for people who build stuff." The usual photo processing and screenprinting stations share space with woodworking and a full metal shop—a nod to the neighborhood's industrial heritage.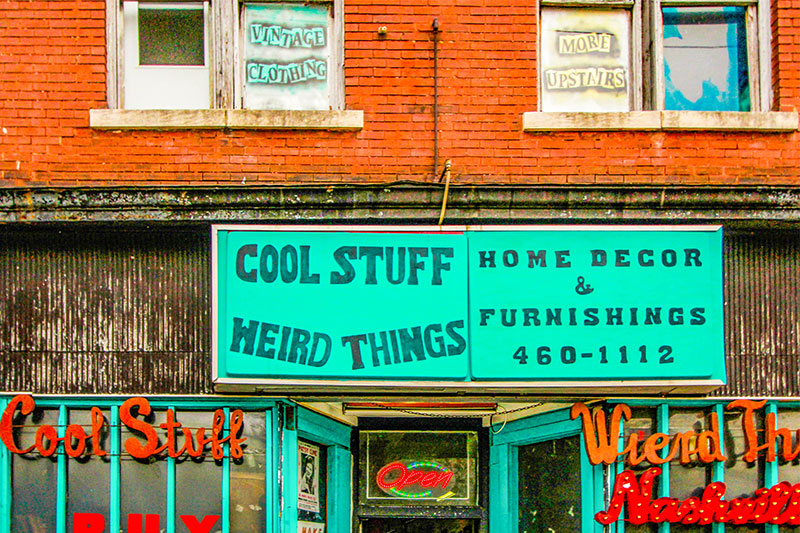 This laid-back neighborhood between Green Hills and The Nations is well-known for its walkability and unpretentious food scene, but it's also a playground for those wanting to try their hands at new skills.
Nashville Community Education hosts classes and workshops year-round at the Cohn School, a renovated 1930s high school on Park Avenue surrounded by the Victorian bungalows of the Park & Elkins historic district. NCE offers a full calendar of arts and crafts courses from painting to woodworking, and teachers from the community bring a diverse range of interests and expertise to the offerings. Whether you're looking to take up pottery or learn the basics of custom framing, NCE's got you covered. With a close-knit neighborhood forged in authentic connections and unassuming attitudes, Sylvan Park is the perfect home for a community learning nonprofit that brings neighbors together in craft.