Paradise Ranks No. 5 Best City to Retire in America
Niche recently ranked Paradise, Nevada in the top 5 on its 2018 list of the best cities to retire in the U.S. Using data from the U.S. Census and NOAA, Niche also considered key factors like the number of retirees moving to the area, the number of golf courses, and the average sunny days per year alongside practical considerations like cost of living, crime rates, and access to doctors. With a mostly equal rate of rent and own properties, Paradise has a suburban feel even though it's near The Strip.
It doesn't come as a surprise that Paradise received A ratings for nightlife, but the neighborhood also gets high marks for health and fitness, weather, commute times, and outdoor activities. While Paradise has a median home price of $399,000 there are also a variety of 55+ communities in the area starting in the high $100,000s, including Silver Canyon. While there is a difference between Las Vegas proper and Paradise, the neighborhood's close proximity to The Strip gives residents easy access to amenities and restaurants.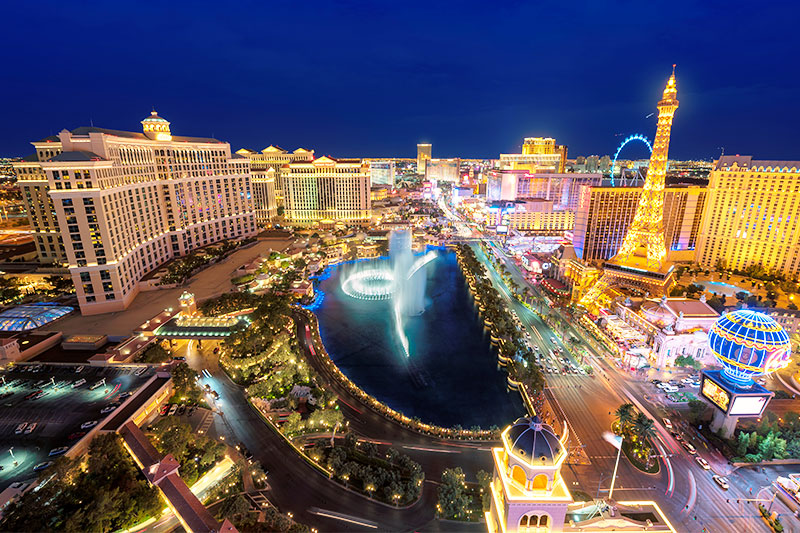 Henderson, Nevada also made the list at number 17, ranking high for nightlife, public schools, and housing. Although residents consider Henderson to be a neighborhood of Las Vegas, it's a separate city with its own laws and legislature.
Residents in both neighborhoods have convenient access to grocery stores, shopping, and even casinos. If you don't feel like playing the slots while buying groceries, both Henderson and Paradise are nearby Station Casinos like Green Valley Ranch. Golf courses are also easy to find as Henderson has several country clubs.
Both cities also enjoy A ratings in diversity: Niche ranked Paradise in the top 50 most diverse cities in the U.S.
Although Summerlin did not make the list, the neighborhood is also home to a wide range of 55+ communities.
Las Vegas is a great place to retire if you haven't already made the Valley your home. Now that Clark County is No. 2 in the nation for growth, we're sure to see many more residents move to the Valley.