Chicago Local Life
Pumpkins, Ghosts, and Candy: 6 Chicago Suburbs That Go All Out on Halloween
Halloween is all about candy, scares, and, of course, fabulous costumes. Whether you're looking for family-friendly fun or something spooky after dark, you'll want to check out these six Chicago suburbs in October.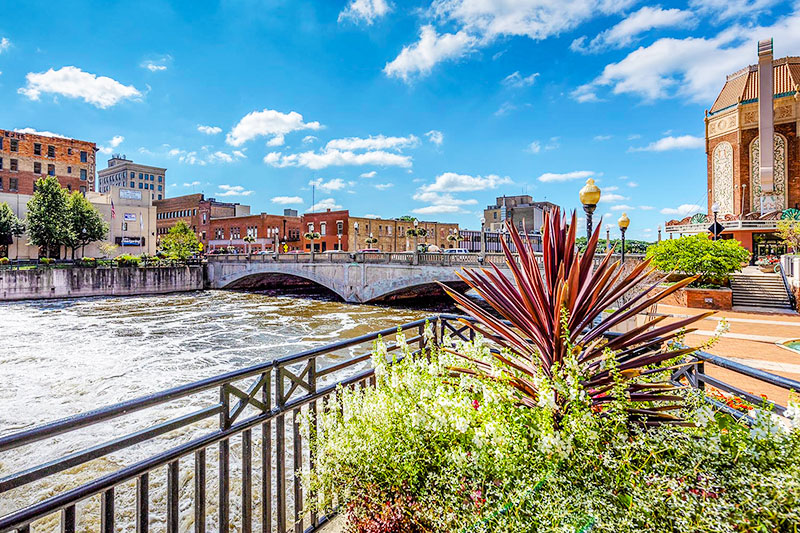 When that first hint of autumn chill hits the air, you have the official go-ahead to start gearing up for Halloween, and that means picking out a pumpkin. The western suburb of Aurora has you covered with Abbey Farms. Starting on September 22 and running through Oct. 28, you can explore 40 acres of pumpkin farm during the Pumpkin Daze event. You can even catch Halloween movie favorites (think "Hocus Pocus" and "The Addams Family") while you snack on apple cider doughnuts.
If you're looking for Halloween fun in Downtown Aurora, kids are invited to trick-or-treat on Oct. 27. Gather your little witches, ghosts, and superheroes for an afternoon full of candy (plus a scavenger hunt).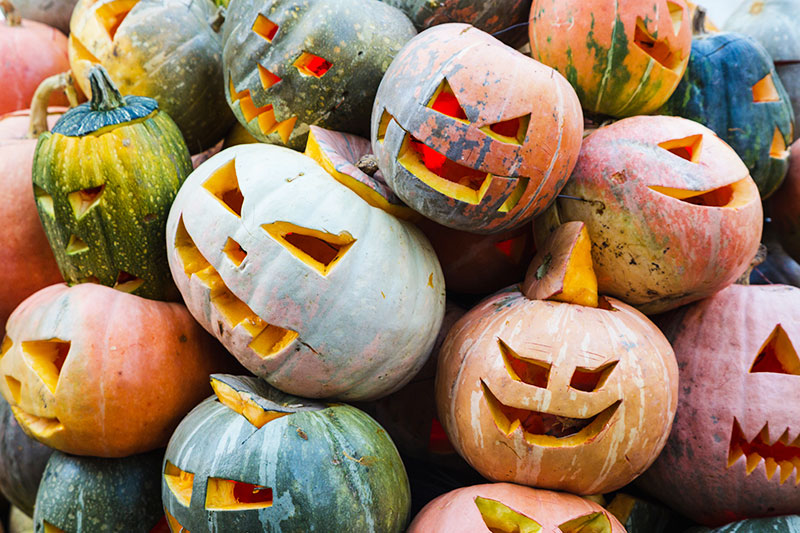 Located just north of Aurora, Batavia might seem like a sleepy suburb, but the city comes alive with thousands of visitors flocking to the annual BatFest. This year's Halloween event will be held on Oct. 27, the Saturday before Halloween. The event has live performances, costume contests (one for people and one for pets), a pumpkin carving contest, trick-or-treating downtown, and games. During all of the Halloween madness, BatFest visitors can shop at the last farmers market of the season, and the day concludes with the suburb's Halloween parade.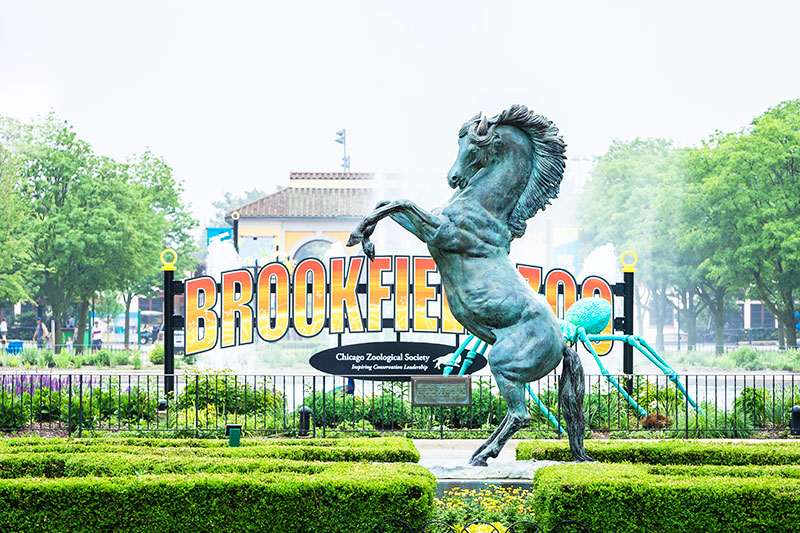 Brookfield is probably most well-known as the home of Brookfield Zoo. Celebrate with the critters this Halloween during the annual Boo at the Zoo event. On the weekends from Oct. 13 to Oct. 28, kids can roam the zoo for trick-or-treating, crafting, hayrides, pumpkin carving demonstrations, and more. The zoo staff will also host educational talks about the animals that live there. The animals also get to join in the fun with pumpkin feedings. Keep an eye out for polar bears, gorillas, rhinos, dolphins, and reindeer snacking on those tasty, seasonal treats.
For kids who can't wait for Halloween to dress up, Brookfield is hosting a fairytale wedding event on Oct. 13. Bring your princes and princesses to watch Prince Charming and Cinderella tie the knot.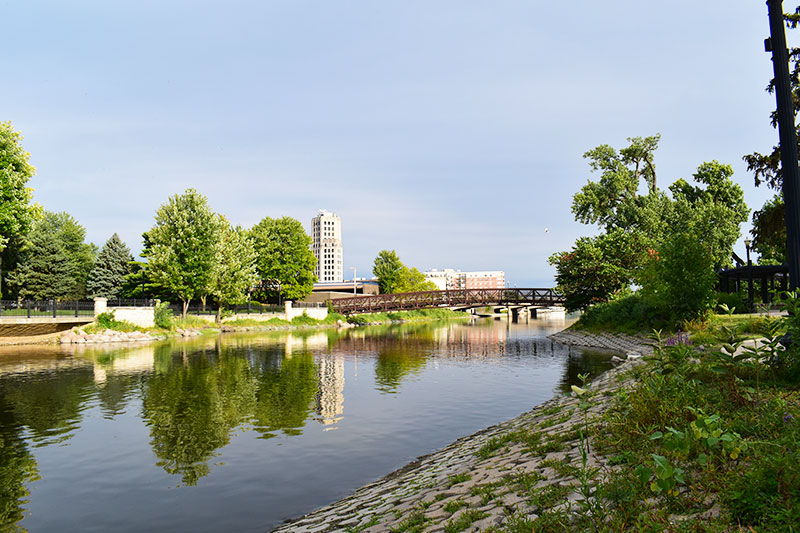 Elgin is located along the Fox River, making it a scenic spot to live, but that isn't all this northwestern suburb has going for it. Bring your family's A-game for picking out Halloween costumes; last year, SmartAsset ranked the suburb the ninth best place for trick-or-treating in the entire country, according to the Elgin Patch. The suburb made the list for its ideal fall temperatures and increase in home value.
For some older Halloween fun, plan on being in downtown Elgin on Oct. 20. Chicago Street from Douglas to Villa will be shut down for Nightmare on Chicago Street. The immersive event puts your right in the middle of a zombie apocalypse. Come for the costume contest and the atmosphere, but keep an eye out for the undead.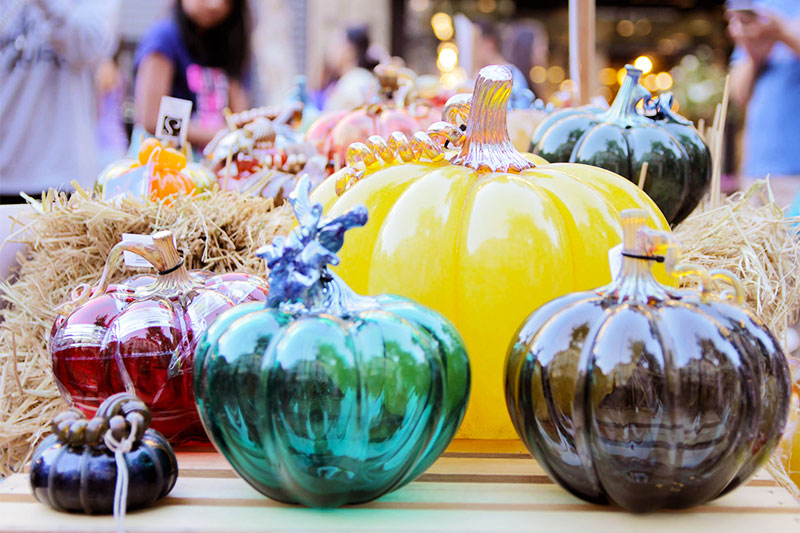 Fall might just be the most beautiful season in Lisle, thanks to the Morton Arboretum. Catch the changing hues of the leaves at the Fall Color Festival, or come for one of the many Halloween-themed events. Each weekend during October, you can come paint pumpkins and plant a tree at Trick or Trees. The Morton Arboretum also hosts the daily Scarecrow Trail in October, Family Jack O' Lantern Hikes on select weekend days in October, and the Glass Pumpkin Patch art exhibit Oct. 10 through Oct. 14. If you want to sneak in a little adult Halloween celebration, mark Oct. 20 on your calendar for the arboretum's Cider and Ale Festival.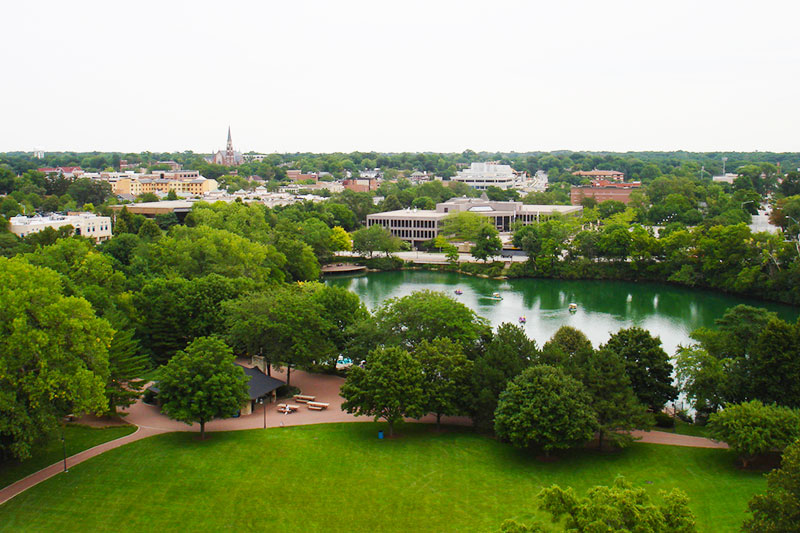 Downtown Naperville might be a haven of fine dining, but things are going to get a little spooky this Halloween. On Oct. 28, a crowd of costumed kids will descend on the more than 60 downtown businesses open for trick-or-treating. The same day, the Naperville Park District will be hosting the Halloween Happening with games and treats. Earlier in the month, you can catch ghost stories told right in the Riverwalk Grand Pavilion. If you want a night of witchy fun for a good cause, join the Naperville Woman's Club Witches Night Out in Naperville on Oct. 11 at Naper Settlement. The event benefits women and children in need.