Dallas-Ft. Worth Real Estate Development
See What New Home Communities are Cropping Up in Frisco, Allen, and Celina
Collin County not only plays a pivotal role in Dallas-Fort Worth's surging population and housing boom, the fastest-growing county in the nation is a success story all its own. Between corporate expansions and relocations, Plano alone has added 32,000 new jobs in the last five years, Mayor Harry LaRosiliere said at a recent Collin County Business Alliance luncheon. And as the county edges its way toward the 1 million census mark, about 80 people put down roots each day in the northern quadrant of the sprawling metro area.
Consequently, the Collin County landscape has dramatically changed in recent years from pockets of North Texas prairieland and old farms to hundreds of new homes, creating the electric vibe of new beginnings.
Despite the county dynamics, each city offers an individual appeal ranging from high energy, upscale urban to a more laid-back small-town feel. Whether you're upsizing your lifestyle to accommodate a growing family and career, or are empty nesters in downsizing mode, home choices in Collin County meet a broad swath of buyer demand.
Here's a sampling some of the hottest new home communities under development in Frisco, Allen, and Celina.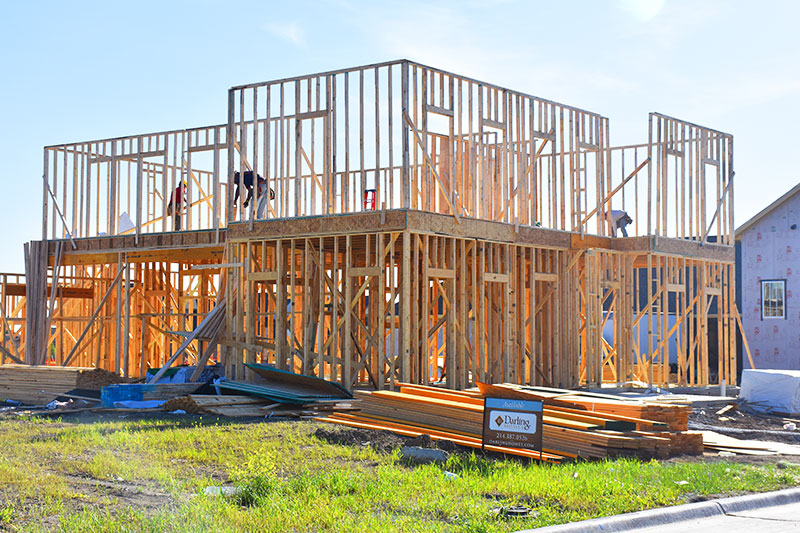 Over 500 Homes Slated for Two New Frisco Developments
Plano-based Green Brick Partners, one of the largest residential developers in North Texas, is adding a new neighborhood with more than 300 patio homes and townhomes to its Park Vista community at Eldorado Parkway and Coit Road in Frisco.
Slated to open in 2019, Green Brick-owned builders Normandy Homes and CB Jeni Homes will offer Craftsman, Colonial, and Georgian style options in prices starting around $330,000. The neighborhood will likewise include four small parks that collectively encompass nearly seven acres of open greenspace.
Green Brick's Northwood development is scheduled to open in 2019 as well. Located on Panther Creek Parkway, the community will contain 168 upscale single-family homes beginning in the $500s. Southgate Homes is one of the neighborhood's builders.
Frisco repeatedly shows up on national rankings. Money magazine has named Frisco the best place to live, and it topped WalletHub's list of fastest-growing American cities in 2017.
200+ Luxe Homes Planned in Two Allen Subdivisions
The North Texas suburb of Allen is a hot spot for urban development. Not only is construction underway on a $91 million convention center and hotel, a 66-acre data center, and a suburban village with trendy restaurants and shops, Darling Homes (a luxury brand of Scottsdale-based Taylor Morrison Homes Corporation) is building more than 200 new homes, which will be distributed between Montgomery Farm Estates and Montgomery Farm Angel East.
In June, Darling Homes premiered 70 new home designs from its Founders Collection at the Stonegate community in Irving. It plans on rolling out similar bold design elements in Allen.
Home prices in the Montgomery Farm subdivisions start at around $410,000 and go up to the $790,000s, and sizes range from 2,077 square feet to 5,362 square feet. Besides large lot sizes, homes contain open and airy living areas, gourmet kitchens with granite countertops and stainless steel appliances, and lavish master suites.
Bordered by Connemara Meadow Nature Preserve with 72 acres of protected wetlands, grassland, and meadow, both neighborhoods complement the natural beauty with trails, greenbelts, and ponds.
440 New Homes Coming to Celina Mixed-Use Community
As the North Texas building boom continues to make its way to the Oklahoma border, Celina is in a prime spot to become the next Collin County boom town.
Over the past seven years, the population has more than doubled in this budding small town where farming was king for generations. Today, new construction is cropping up on much of the fertile land, and there's no end in sight.
The 95-acre Chalk Hill community is one of many new Celina neighborhoods under construction. Located at the southeast corner of Preston Road and Collin County Road 102, the mixed-use project will include an urban blend of 440 new homes along with 450 apartments and commercial entities at build-out.
According to the Dallas Morning News, developer Mehrdad Moayedi, president of Centurion American Development Group, said that the first phase of home sites will be ready in about a year, and Arlington-based home builder DR Horton has lots in the project under contract.