Chicago Local Life
The Best Chicago Neighborhoods for Music Lovers
Chicago has tons of live music venues. It has the House of Blues, the Chicago Theatre, the United Center, and so many more. Every summer the city comes alive with music festivals: Lollapalooza, Grant Park Music Festival, Chicago SummerDance, and the list could go on. But which neighborhoods keep you close to the pulse of the city's music scene all year long?
Lakeview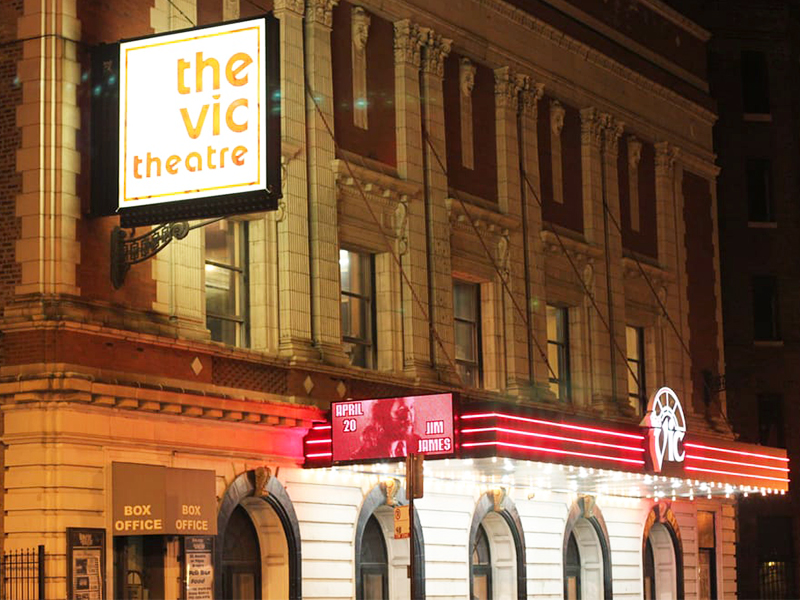 Lakeview is a sprawling neighborhood that includes Wrigleyville and Boystown, so music might not be the first thing that comes to mind. But this Northside neighborhood has two venues that routinely put on live shows. The Vic Theatre on Sheffield Avenue can host about 1,000 people, and it has been a Chicago entertainment staple since 1912. Lakeview is also home to Schuba's Tavern and Lincoln Hall, a combination bar and venue. Smaller than the Vic, this space hosts more intimate performances.
When you're not listening to live music, you can shop for vinyl at Gramaphone Records. Gramaphone is known for its collection of hip-hop, house, and techno records. If you are into making your own music, you can stop by Nerd Audio to buy music gear, or the Chicago Music Exchange to browse the instruments and equipment for sale.
Lincoln Park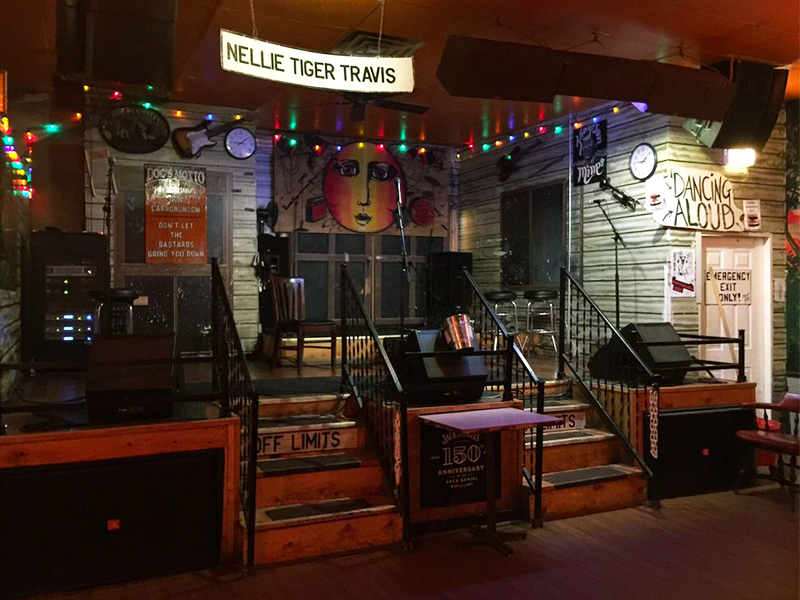 Lincoln Park isn't just beautiful brownstones and condos. A small section of Halsted Street has a delightfully funky vibe. Sister venues B.L.U.E.S. and Kingston Mines both have live blues performances. Kingston Mines is the larger of the two venues with two stages, and has music playing every night, seven days a week. B.L.U.E.S is only open Mondays, Fridays, Saturdays, and Sundays.
The neighborhood also has Dave's Records, a dedicated vinyl store. Don't expect to find CDs here; instead, browse through the thousands of new and used records.
Pilsen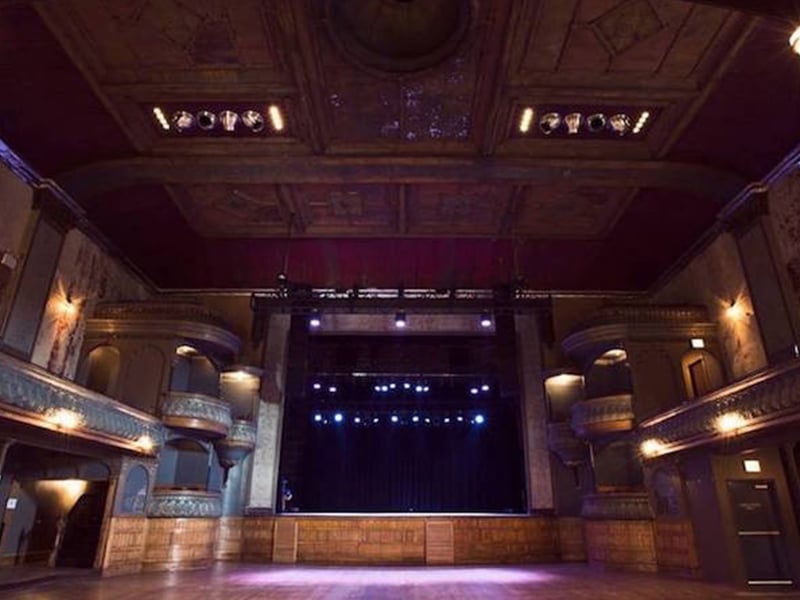 Thalia Hall in Pilsen is a venerable venue that dates back to the late 1800s. The building's history was enough to merit landmark status. With a wide open wood floor before the stage and a series of balconies, Thalia Hall looks every bit of a classic performance space. Catch a wide range of music acts ranging from indie rock to EDM at this Pilsen music spot.
Pilsen also makes the list because it has enough record stores to create a vinyl strip. In 2016, Shady Rest Vintage & Vinyl became the neighborhood's third record shop. Within walking distance of this shop, you'll find 606 Records and Pinwheel Records. It is safe to say Pilsen can satisfy your cravings for the classic sound of vinyl.
Wicker Park / Bucktown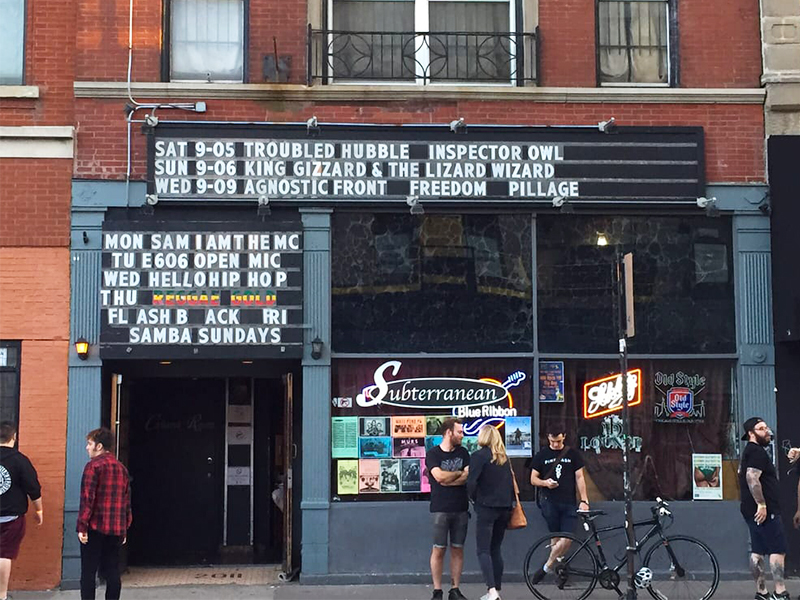 Subterranean on North Avenue is a smaller venue with two levels. Keep your eyes peeled for your favorite groups that might not yet have the following to land one of the city's bigger performance spaces. Along with its regular shows, it also hosts an open-mic hip-hop night. If open-mic nights are more your speed, you also have Davenport's Piano Bar Cabaret. This spot has regular open-mic nights, plus cabaret performances.
For those who like to shop, Wicker Park/Bucktown has Reckless Records, Shuga Records, and Dusty Groove. Reckless Records is a Chicago institution with locations also in Lakeview and the Loop. If you are on the hunt for something obscure, Shuga Records will be your go-to spot. Dusty Groove has a huge selection in store, plus you can shop their collection online. For buying instruments or even getting lessons, step through the doors of Avenue N Guitars.
Uptown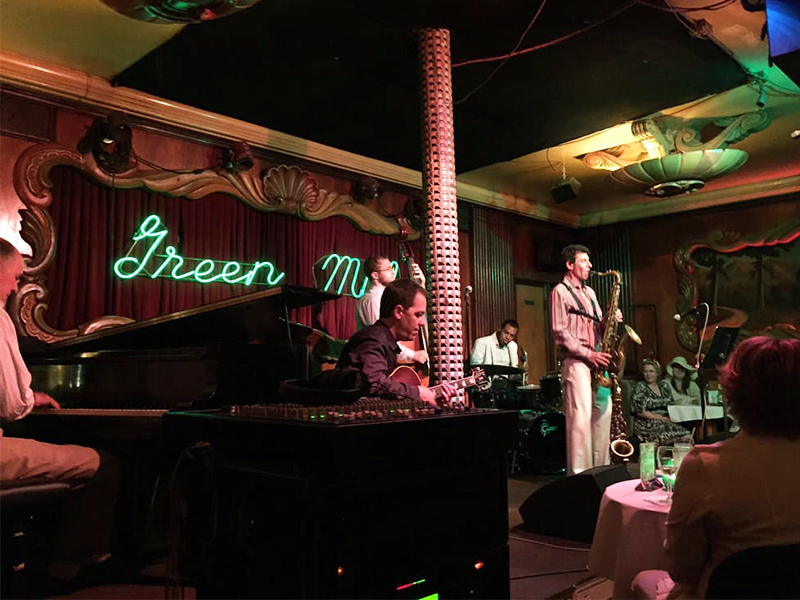 This Far North Side neighborhood is a goldmine for music venues. The Aragon Ballroom, Riviera Theatre, and The Green Mill Cocktail Lounge are all within walking distance of one another. The Aragon Ballroom is an ornate venue complete with crystal chandeliers. The music and the aesthetics are both a treat at this Uptown spot. The Riv started out as a movie theater, spent some time as a nightclub, and now hosts shows by a wide range of musical artists. The Green Mill does nightly jazz performances that hit all the different notes of the genre from traditional to contemporary.
For anyone looking to get a music career off of the ground, this neighborhood even has its own recording studio: Uptown Recording.